The colors, flavors and sounds of Kenosha's original HarborMarket are about to bloom as the market opens its 19th outdoor season Saturday on Second Avenue and Place de Doui.
Opening day not only marks the return of summer, this year it signifies a celebration of a return to beloved Kenosha tradition.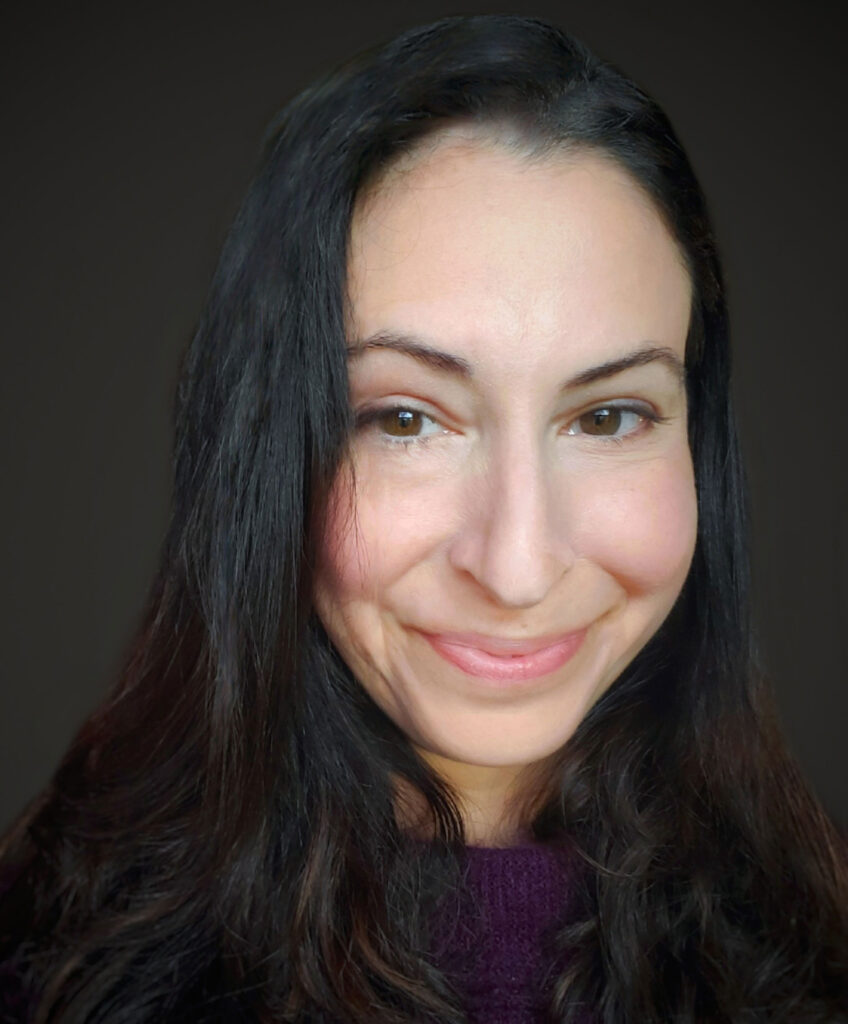 "We're excited!" HarborMarket Executive Director Andrea Forgianni said. "With so much to offer, we're thrilled to be able to deliver that HarborMarket experience and ambience that is second-to-none, one that customers have enjoyed at our same location since 2003."
The market will have significantly more vendors, even on opening day, than during the entire 2020 season which was heavily impacted by the pandemic. The full slate is back, with plans for more.
"We will be filling both Second Ave. and Place de Douai, with plans for expansion," Forgianni said. "Customers can shop their favorite vendors, both familiar and new, while enjoying live music in our beautiful park-like setting, surrounded by tree-lined streets and green space. Really, we're maximizing the potential of our location with all of its green space and tree canopy over the course of the season."
More than 130 vendors have already signed on for the HarborMarket 2021 season. The lineup features everything from traditional agriculture to pantry staples such as preserves and pickled vegetables, spices, honey and snacks (including dog treats), and arts and crafts including local galleries, independent creators, clothing makers and home decor.
A quickly-growing popular attraction at the market is a wide variety of ready-to-eat foods that can be enjoyed on the grounds or as take-out.
"Our food vendor lineup includes some established favorites as well as some up-and-coming stars, so we recommend customers come with an appetite and also with a plan to take food home for dinner," Forgianni said. "This is just the beginning. We're adding new vendors every week, so there will always be something original to discover."
Several vendors will offer gluten-free foods; some are established HarborMarket vendors, some are new.
As the growing season progresses, patrons can expect to find bountiful regional produce including berries and other fruits, vegetables, Mirai sweet corn, fresh flower bouquets, plants (vegetables, herbs, shrubs, flowers and more). Artisan baked goods vendors will be selling pastries, breads, pies, tarts, cookies and more. Throughout the year, customers will be able to find gourmet oils and vinegars, spices and seasonings.
Selling goods while doing good are missions that go hand in hand at the HarborMarket. Community-minded endeavors at this year's market include support for nonprofits, assistance for vendors, a partnership with the Kenosha Public Library, and an ongoing blood drive.
"As we have for years, we're offering free booth space to nonprofits so they can promote their mission, recruit volunteers and reach clientele," Forgianni said.
The market will host up to two nonprofits per week, and a few of those spots are still available, so interested nonprofits are encouraged to apply as soon as possible.
The HarborMarket board is proud to sponsor their Vendor Recovery Grant program. Those wishing to sell their goods at the market this season can apply for the grants to help offset the cost of booth rental.
"That's our most meaningful behind-the-scenes new feature this season: awarding grants to help vendors hit financially by the pandemic be able to take part in the market this year," Forgianni said.
"One new vendor was so moved by the grant he received and how it allowed him to afford a booth when otherwise he wouldn't have been able to attend. That is a conversation I will always carry with me as it goes to the core of why I do this job. Having the resources to be able to offer three rounds of those grants to our vendors has been an incredible joy for us."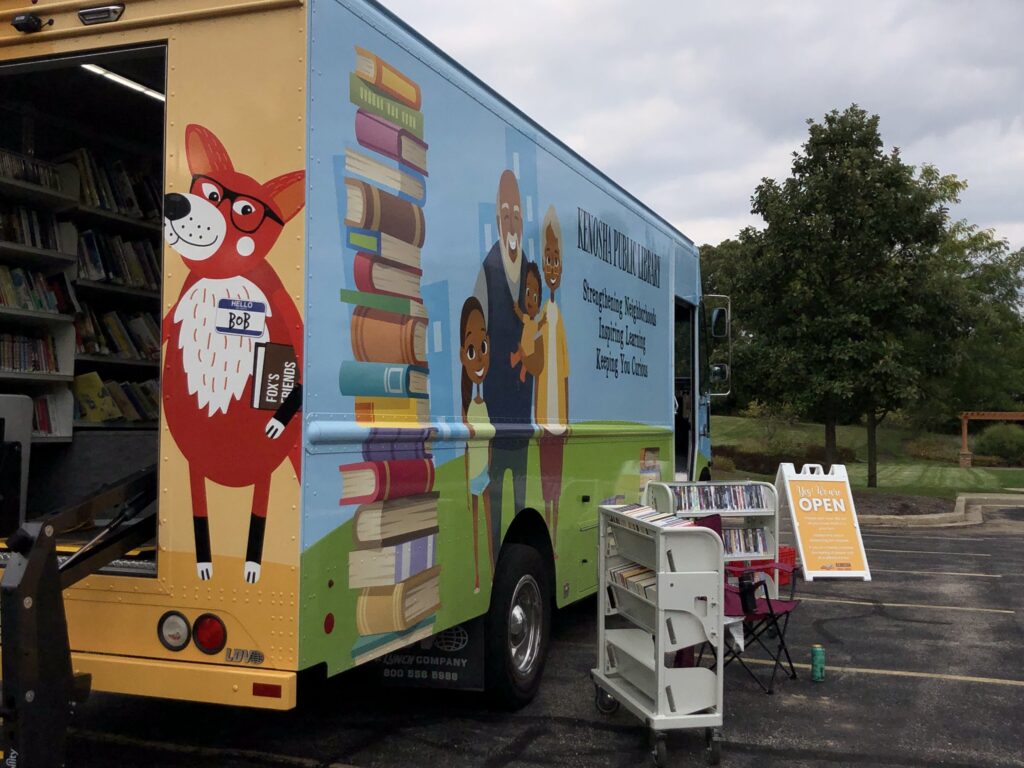 After a hiatus last year, the Kenosha Public Library's Bookmobile returns, starting on opening day. A few weeks later, the Versiti Blood Center of Wisconsin will have their mobile blood donation bus on site several Saturdays this summer, starting Memorial Day weekend.
Music, a staple of the market experience, is back with a full lineup as well as a twist. Patrons will once again be serenaded from the concourse spots on both Second Avenue and Place de Douai. For the complete music lineup, click here.
Several weeks this season will feature special entertainment, including live music and other performers on a separate stage with a green space for spectators with tables and seating. Women in Motion will perform a Maypole dance opening day, with proceeds from these special events going to the Vendor Recovery Grant.
Also new is a partnership with Lakeshore Pedal Tours; the 14-person pedal powered, open-air, eco-friendly pub on wheels will be picking up and dropping off customers at HarborMarket every week as part of their Saturday route.
Remembering Ray Forgianni
The celebration of this year's grand opening is, of course, bittersweet. HarborMarket founder Ray Forgianni passed away Sept. 26, 2020 of complications of COVID-19. For longtime market visitors, being greeted by Ray was as much a part of summer Saturdays as fresh produce and sunshine.
"Ray, my Dad, was of course vital in the creation and establishment of HarborMarket as the premiere outdoor market in the region," Andrea Forgianni said. "However, it never was his market, or anyone else's for that matter. HarborMarket was established in 2003 with a mission to provide an outdoor, European-style shopping and entertainment experience, connect local food producers and artisans directly with customers and provide support and opportunity to small businesses to help them launch, grow and thrive. We are the Kenosha community's market, and have been for almost 20 years; that will never change."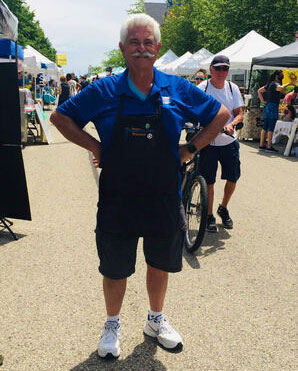 A small public memorial for Ray Forgianni may be held this season, with the approval of his wife of nearly 50 years, Carole Forgianni, as well as the HarborMarket Board of Directors. A tree was planted at 54th Street and Second Avenue in his honor as part of the City's 2021 Arbor Day Celebration.
"On a more personal note, yes, the community did lose a visionary, leader and lifelong public servant," Andrea Forigianni said of her father. "He had a very public persona, but valued his private time with his family above all else, including that with my Mom, sister (Gina) and me.
"He adored his three grandchildren, Chiara, Raymond and Giovanna; we are thankful that all three of them were able to spend time with their Pappa. I see a lot of my Dad in my son, Raymond, including an impressive head of hair, interest in trying new foods and an aptitude for building things and gardening.
"Above all, he loved people and places and sought to realize the potential in each to make his city a better place to live."
Customers should enter HarborMarket at 54th or 56th Street for 2nd Ave and at either end of the Plaza for Place de Douai. Crowd size will be limited so as to allow for social distancing. Portable bathrooms will be on-site, with a handwashing station, since the museum bathrooms will not be available. The public bathrooms on Place de Douai will also be open. Hand sanitizing stations will be at every entrance and exit.