The Restaurant:
PUBLIC Craft Brewing, 628 58th St., underwent a significant expansion in 2020 by moving into the remodeled Barden's building. They not only increased their brewing capacity and taproom size, they also added a full restaurant menu.
The Featured Dish:
Carnitas Taco Dinner – House-braised pork tacos with diced onions and fresh cilantro.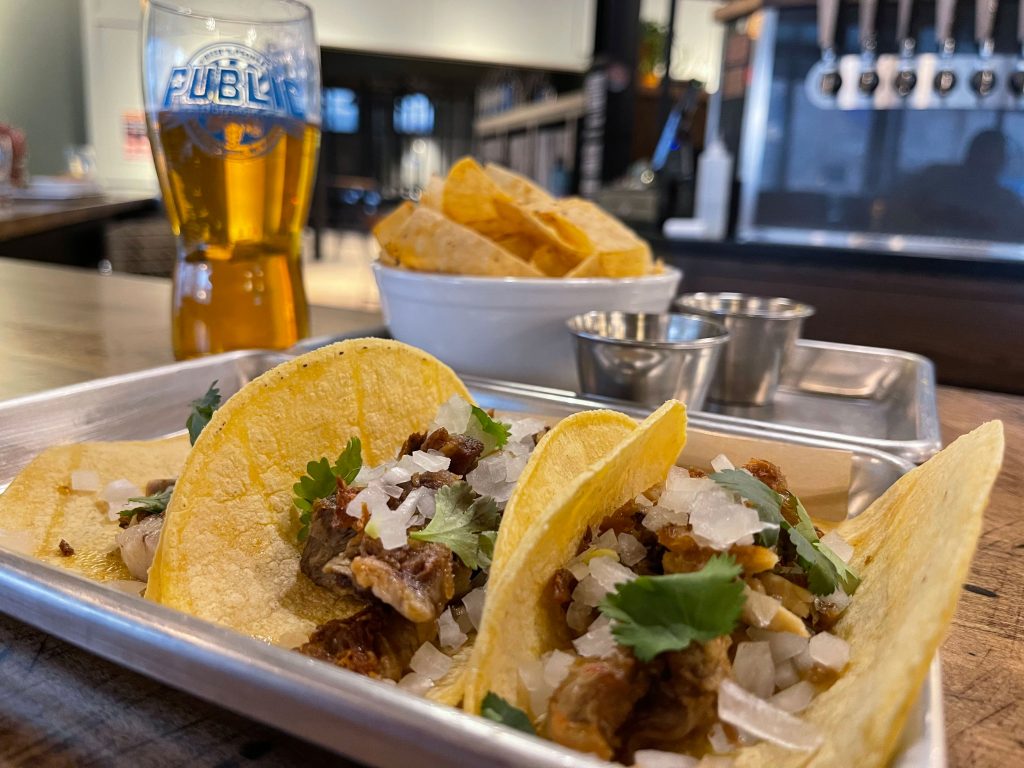 The Flavor and The Story:
PUBLIC Craft Brewing has been brewing and serving creative and unique beers in Downtown Kenosha since 2012 and has always done things its own way. While many breweries embrace a typical bar-style environment, PUBLIC has always focused on being a place for social gathering, art, music and conversation.
For almost eight years, these passions were shared in a small room on 58th St. that could barely keep up with brewing demand, and could only seat about 40 people.
Last October, things got a little bigger. PUBLIC now occupies the first floor of the former Barden's Department Store on the southwest corner of 58th St. and Seventh Ave. A beautifully renovated space that is about five times the size of the original location.
This increased footprint allows for more music with a dedicated concert venue called The Platform. There is more art in their significantly larger gallery space, and there is absolutely endless space to gather and be social with a pint.

Another thing this expansion allowed was the addition of a full kitchen, something PUBLIC of old would have never dreamed of having room for.
Rather than ordering delivery to the taproom, they now offer a full lunch and dinner menu consisting of scratch-made items like tacos, sandwiches, nachos and cheese curds.
Just like the beer at PUBLIC, no corners are ever cut. Everything on the menu is prepared fresh in-house, from their braised meats to signature beer tempura breading.
They have six different and unique styles of tacos with a rotating "Taco of the Month." In the interest of consistency, I sampled a menu staple, the carnitas taco dinner.
Carnitas are basically a Mexican-style seasoned and slow-roasted pork. The culinary team at PUBLIC brings in large cuts of pork and slow-roasts them in house for hours to achieve an incredibly moist high-quality end product.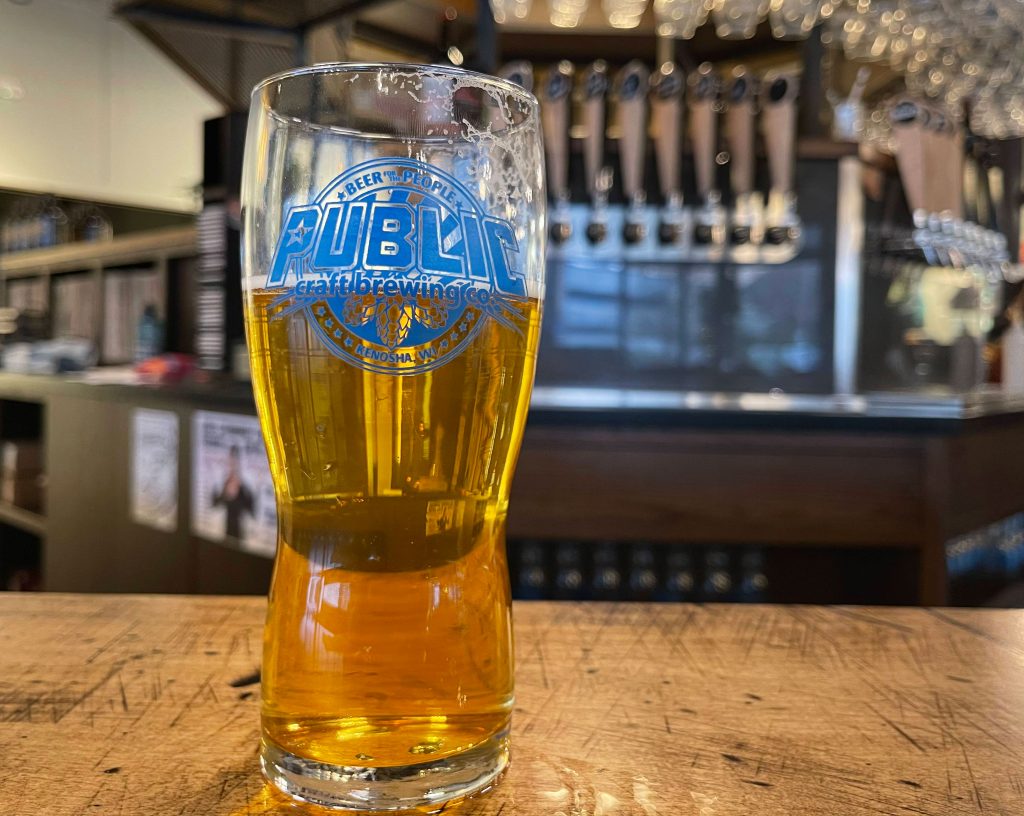 The meat is incredibly flavorful and savory with a slight hint of sweetness. The texture is incredible as well. Due to the slow roasting, the meat is melt-in-your-mouth tender but retains a nice crisp edge from being heated on a flat top grill to order.

The toppings are traditional fresh-diced onion and hand-picked cilantro which complement the carnitas perfectly for a balanced bite.
If ordered as a dinner, the tacos also come with fresh-made tortilla chips and house-made salsas that round out the flavor experience nicely. The chips are served warm with well-balanced seasoning and the salsas are very flavorful without any overwhelming heat.
Before writing this article, I've always loved PUBLIC's locally made beers and thought of their location as simply a place to enjoy them with friends. After this flavorful experience, I'll be stopping by for lunch and dinner from here on out.
The Carnitas Taco Dinner is available every day and priced at $12 with chips and salsa.
PUBLIC Craft Brewing is currently open for dine-in with socially distant seating and also accepts carryout/curbside orders. You can view this dish and the entire menu as well as order online at PublicCraftBrewing.com.
.