On this date in 2010 (April 24), Kallie Walczak capped a dominating two days in perfect fashion.
About 24 hours after she struck out 16, Walczak fired a perfect game in the UW-Parkside softball team's 7-0 win over Northern Kentucky in the second game of a Great Lakes Valley Conference doubleheader split at the Case Complex.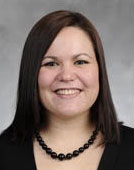 The senior left-hander was virtually invincible on what the school's website described as "a foggy, uncomfortable Saturday afternoon on the UW-Parkside campus."
Walczak struck out 15 of the 21 batters she faced. The Henry, Ill., native induced five groundouts and one fly out in upping her record to 7-7 and dropping her earned-run average to 1.98.
Northern Kentucky, no slouch at 27-14 and 17-6 in the GLVC, did not go quietly.
Despite trailing by seven, NKU tried to thwart Walczak's perfecto by ignoring one of the unwritten rules of the game with a pair of bunts to start the final inning.
The Rangers spoiled the spoilers thanks to first baseman Lisa Casey who fielded both bunts and threw to second baseman Stephanie Luska, a Bradford grad, for the outs.
Walczak took matters into her own hands by getting the last out on strikes for her second no-hitter and first since a 9-0 win at Drury on March 14, 2009.
A junior college transfer, Walczak earned second-team All-GLVC honors by going 11-9 with a 1.92 ERA, four shutouts and 195 strikeouts in 149.2 innings as UWP went 30-21 and 17-13 in the GLVC.