Play Ball!
Are there two other words that offer more hope, especially when proclaimed each April when every team still has reason to believe?
As the baseball season opened Thursday, so began another chapter in the long history of America's pastime. With roots stretching back well over a century, this sport unencumbered by the clock lends itself to storytelling in a deeper way than the other games we play.
Great books on baseball could fill a stadium. From biographies to humor, historical fiction and collections of statistics, a list of interesting reads on baseball could go on forever, just like the game itself.
I wouldn't make a good manager because I found it very difficult to narrow down my "starters." Representing a baseball lineup, here are nine books (plus an added bonus) from this baseball fan's bookshelf:
"Clemente: The Passion and Grace of Baseball's Last Hero" by David Maraniss
Leading off is a comprehensive, compassionate biography of one of the greatest men to ever play the game.
On New Year's Eve 1972, following 18 momentous seasons in the major leagues, Roberto Clemente died a hero's death. He was en route to deliver food and medical supplies to Nicaragua after a devastating earthquake, when the small plane crashed, killing all aboard.
Clemente's roots, his talents, his ground-breaking achievements, and his heart and soul are almost too vast to contain in any biography, but his memory is done justice by Pulitzer Prize winner David Maraniss, the author of several renowned biographies, including "Vince Lombardi: When Pride Still Mattered."
During Clemente's career in Pittsburgh, his Pirates won two World Series championships and he won four batting titles. Clemente's stats are a story in themselves; he garnered a hit in each of his 14 World Series games, and he reached the 3,000-hit milestone in his final career at-bat.
But Clemente's numbers are just the concrete part of a very human story. Born in rural Puerto Rico in 1934, a time when there were no Blacks or Puerto Ricans in U.S. baseball, he went on to become MLB's greatest Latino player, and his humanitarian efforts are legendary. He and Lou Gehrig are the only players to have the five-year waiting period waived so they could be inducted into the Baseball Hall of Fame immediately following their untimely deaths.
"Wait 'Til Next Year" by Doris Kearns Goodwin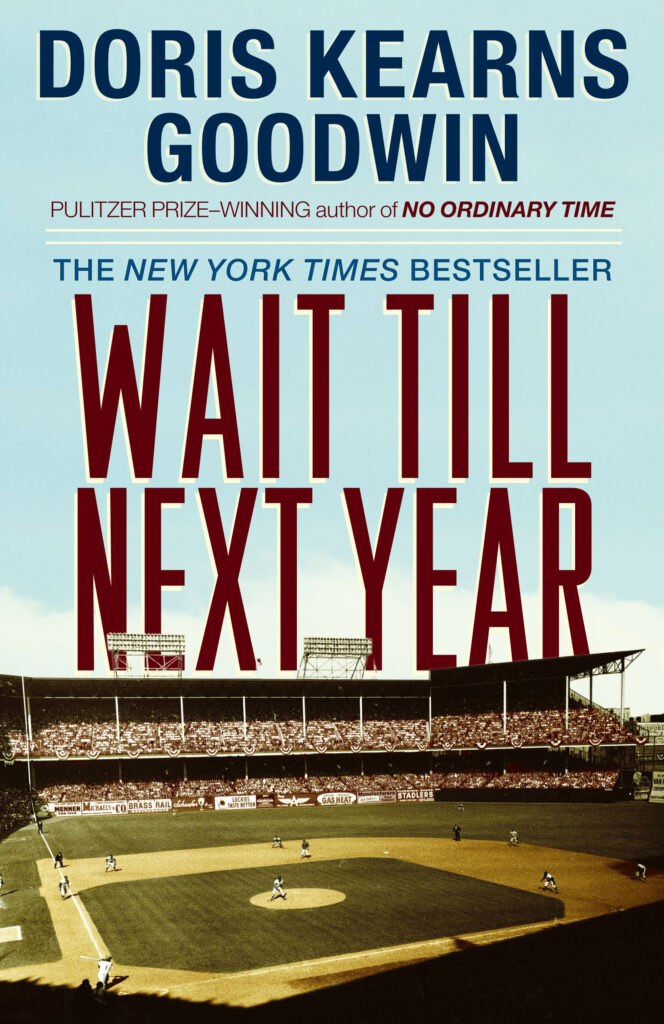 The phrase "all the feels" may be overused, but in this case it is absolutely accurate. Pulitzer Prize winning historian Doris Kearns Goodwin captures the emotions of being a fan in 1950s New York. Anyone who has ever picked up a scorecard, tuned into a game on the radio, or had their hearts broken by their favorite team will be touched by memories Goodwin brings to life.
The golden age of Jackie Robinson, Roy Campanella, Pee Wee Reese and Gil Hodges was the stuff of dreams, but it turned into a nightmare when the team left Brooklyn for the West Coast, breaking hearts and shattering innocent loyalty. Both a historical account and a slice of Americana, "Wait 'Til Next Year" recounts the life lessons taught by baseball and time.
"Ball Four" by Jim Bouton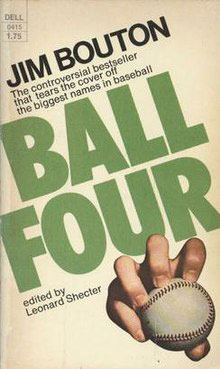 Love it or hate it, this account of the 1969 season by major league pitcher Jim Bouton elicited a huge reaction when it was published in 1970. It was called an important social document by inside observers, while former MLB Commissioner Bowie Kuhn deemed it simply "untrue."
Written as a diary of the 1969 season, "Ball Four" also told tales of the Yankees organization and players' experiences in the bigs. Still relevant a half-century after it was published, the ramifications of the shockwaves sent through the world of sports are still felt; Bouton was labeled a "social leper," and for many years the Yankees declined to invite the former big leaguer to old-timers games. Bouton and his former team eventually reconciled, and the book is still talked about today.
"Teammates" by Peter Golenbock
Batting cleanup is one of my favorite books for any age. "Teammates" meshes rich illustrations by Paul Bacon with archival photos to drive home the context of the historic friendship between Jackie Robinson and Dodgers teammate Pee Wee Reese. Beneath the beauty of the story lies the ugly truths about why a strong friendship between the major leagues' first Black player and his white teammate was controversial.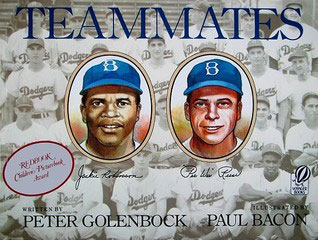 "Teammates" beautifully recounts a fateful day in 1947 when Robinson was stoically absorbing racist taunts from the opposing Cincinnati crowd. Reese demonstratively put his arm around Robinson's shoulder and declared him his friend. The small but significant gesture acknowledged how much Robinson endured, and while it might not have changed the worst of the loud expressions of hate in that moment, it may have opened the eyes of those who had stood silently by as it happened. The men remained close; Reese later said their friendship was not because of the gesture, but instead the gesture happened because they were friends.
While written for young people, the book speaks to all ages.
"The Year the Mets Lost Last Place" by Paul D. Zimmerman and Dick Schapp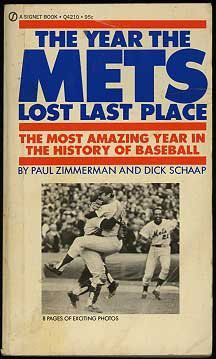 Hope springs eternal. If that phrase applies to baseball more than any other sport, it also may apply to the 1969 Mets more than any other team.
"The Year the Mets Lost Last Place" details nine games beginning July 8, 1969 when the meteoric Mets not only lost last place, but took the first steps on their improbable journey from not-so-lovable losers to pennant winners and eventually World Series champion.
Perhaps the most notable aspect of this book is that it was written in record time. By writing it as it happened, veterans Zimmerman and Schapp had the story of one of baseball's most inspiring triumphs ready to go when the Mets won Game 5 of the Series on October 16, 1969.
"Catcher in the Wry" by Bob Uecker
One sentence review: Baseball Hall of Famer and Milwaukee Brewers' legendary broadcaster Bob Uecker is a national treasure.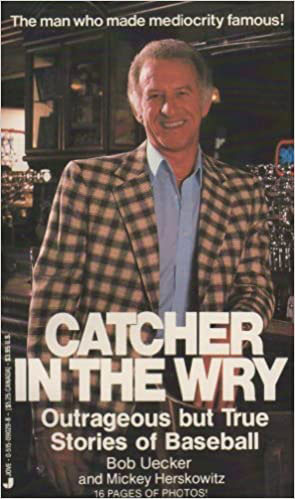 Uecker's delightful book stands the test of time and deserves more than a single sentence. Tales of his playing career hijinx are told in his classic self-deprecating style in this quick read. Nothing is guaranteed in baseball, but it is nearly a lock that fans will find something to make them smile, if not outright guffaw, on every page.
Now in his second half-century in the Brewers' booth, Uecker has made an artform out of being his own worst critic. For example, here's his assessment of his major league career with the Milwaukee Braves, St. Louis Cardinals, Philadelphia Phillies and Atlanta Braves, complete with a .200 average:
"The less I played the more likely I was to stay in the big leagues."
"I knew when my career was over. In 1965 my baseball card came out with no picture."
Between the humorous lines are tales of friendship and fun, the perfect get-away for readers during a rain delay or losing streak.
"The Natural" by Bernard Malamud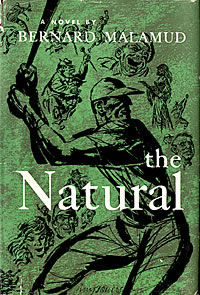 No spoilers intended, but nearly 50 years after Bernard Malamud wrote the short novel, it's fair to assume the cat is out of the bag: The ending of the novel "The Natural" may not be what moviegoers expect. The book develops Roy Hobbs' character in a more nuanced, flawed way, and the morality play doesn't wrap up neatly.
The story of a small town baseball prodigy's drive to be the best that ever was, the original version of "The Natural" is undeniably dark and far less predictable. Subtlety lacking in the movie is found in Malamud's original version. The real love is for the sport in its innocent form, symbolized by Hobbs' Wonderboy bat. The concocted romance was added by Hollywood for Robert Redford and Glenn Close.
What does remain the same is the deep draw of baseball, and the beauty of the sport when money and fame are stripped away. This was Malamud's debut novel in 1952, and the themes still ring eerily true today.
"Who's on Third by Rich Lindberg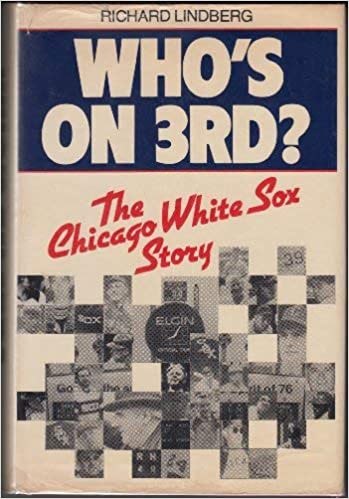 "Who's On Third" introduces the glorious history of the Chicago White Sox and shows that there is more to history than dates and places. In well-written detail, Rich Lindberg lays out the history of the White Sox through the eyes of a loyal yet discerning fan. First published in 1983, it still is a must-read for all Sox fans as is his 2011 follow-up "Total White Sox."
Full disclosure: the Southside of Chicago takes up a lot more space on my bookshelf than their National League neighbors to the north. Also full disclosure: One of the books about the Cubs is also one of my most treasured books, "The Cubs Fans Quiz Book," written by another of my favorite authors.
"Dick Bosman on Pitching" by Ted Leavengood and Dick Bosman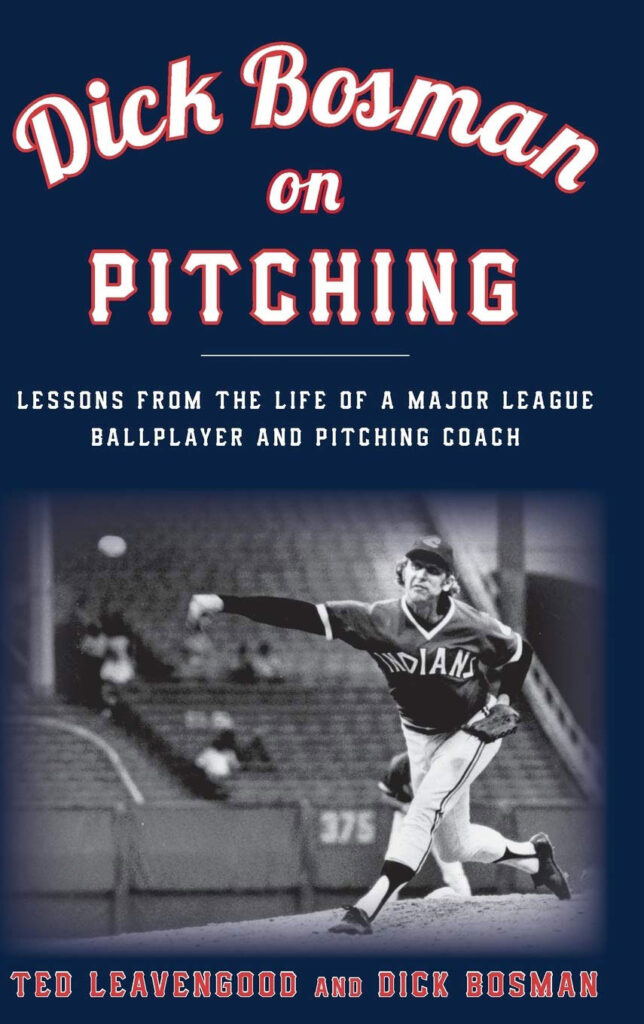 The baseball bookshelf has a classic "hometown boy makes good" story, too. This book chronicles Kenosha native Dick Bosman's Major League Baseball career as a player and coach which spanned more than 50 years, from owning the best ERA in the American League in 1969 and his no-hitter in 1974 to his more recent tenure as a pitching coach for the Tampa Bay Rays.
Bosman's journey began right here in Kenosha and took him through stints with the Washington Senators, Texas Rangers, Cleveland Indians and Oakland Athletics as a player. He served as pitching coach for the Chicago White Sox, Baltimore Orioles and Rangers. He held various positions in the Rays organization until his retirement in 2018.
"The Great American Baseball Card Flipping, Trading and Bubble Gum Book" by Brendan Boyd and Fred C. Harris
For this gem, I've called in a designated hitter: Kenosha.com sports features writer and 35-year Major League Baseball researcher/employee David Marran.
"The Great American Baseball Card Flipping, Trading and Bubble Gum Book" was a Christmas gift from my parents when I was 8 and I have taken it with me wherever I have moved. The book is a journey with trading cards as a guide through the national pastime of the 1950s and 1960s.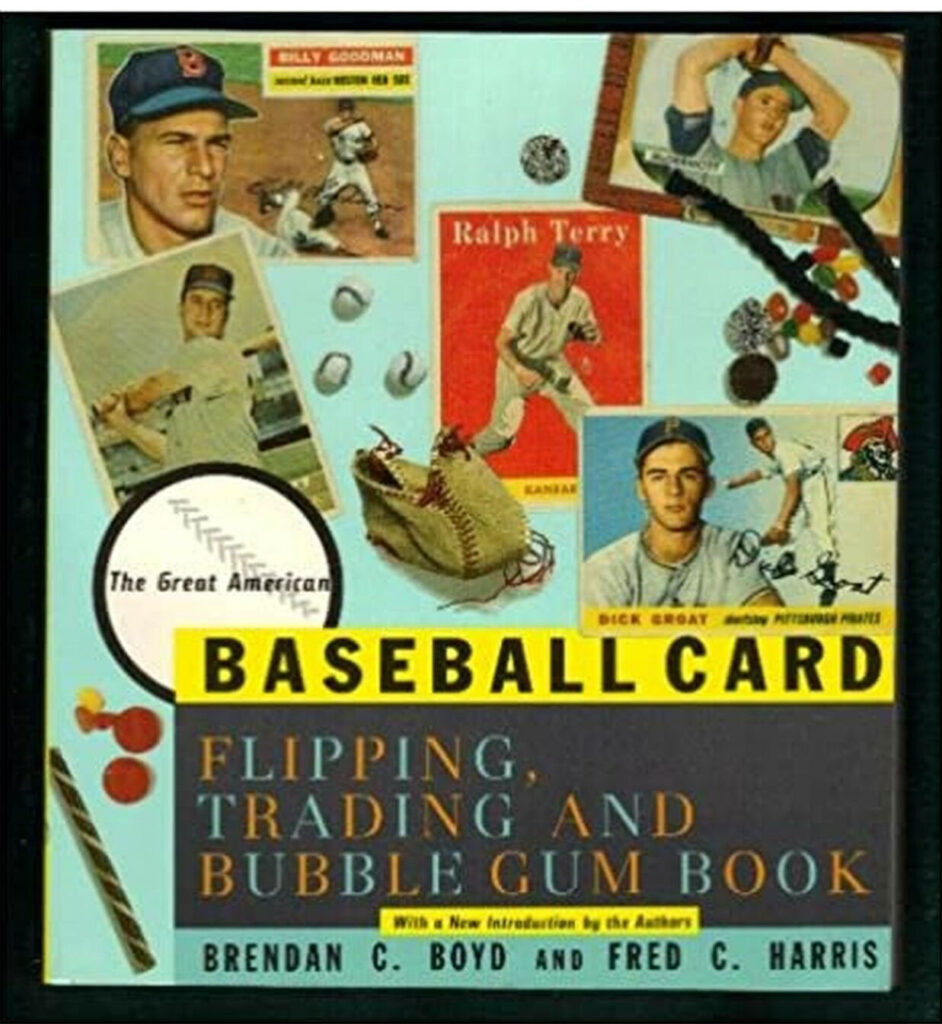 "While a generation ahead of me, it resonated with me because I was an avid card collector. The book allowed me to see cards as a window into the game and the times. The book is mostly light-hearted but it gets poignant at times.
"'It is no exaggeration to say that the difference between an Ernie Banks and a Mickey Mantle is the good fortune to play with a championship team,' " the book said of Banks. 'Ernie Banks never had that good fortune. Still, there was something about him that even opponents' fans applauded.'"
Do you have a favorite baseball-related book? We are collecting readers' choices for an upcoming column and we'd love to hear from you! Email [email protected]