Nestled in the alley behind Kenosha Creative Space, you can find a mural by (somewhat) local artist Karim Jabbari entitled "Kenocean."
Jabbari, named one of the Top 30 Public Artists in the world, splits his time between Kenosha, Montreal and his homeland of Tunisia.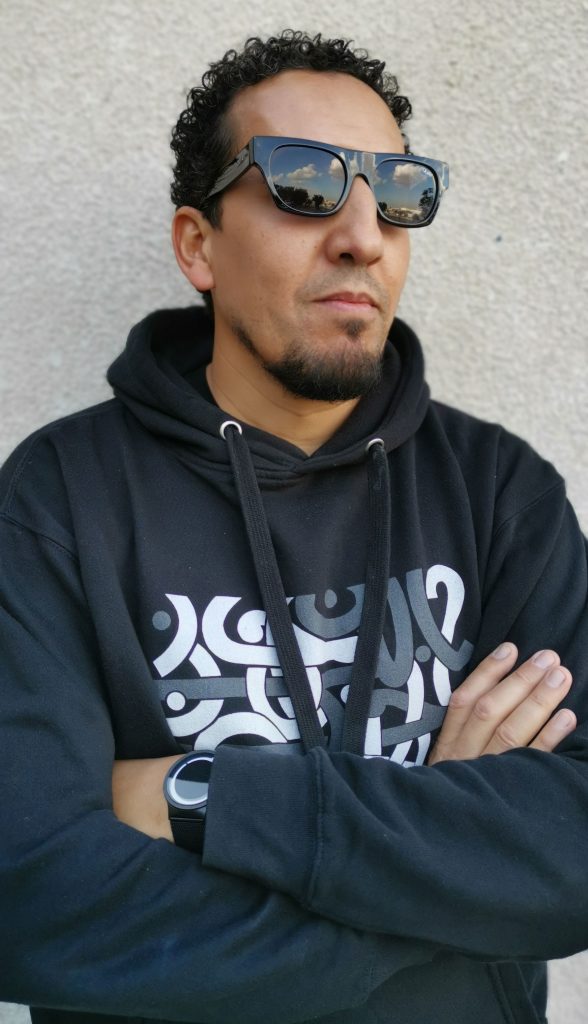 The mural got its title as a play on words and a nod to the definition of someone who is from or lives in Kenosha. The other half of the title comes from the word ocean, which is how big Lake Michigan seems from the shores of Kenosha.
"I consider myself a Kenoshan at heart — and this mural is a gift from my heart to the lovely people in this beautiful city," Jabbari said.
The gloss-on-matte mural can be seen at different times of the day as the sun is reflecting the light at variable intensities. Depending on the time, the abstract Arabic letters laid in gloss black will reflect the light back at different brilliancies. In the center, a metallic rose gold poem is written within the invisible boundaries of a diamond-shaped box.
"I wanted this piece to represent a love letter," Jabbari said. "To whom the love letter is written is up for interpretation by the viewer."
With murals around the world ranging from the U.S., Canada, United Arab Emirates, Saudi Arabia, Australia, Bahrain, Kuwait, Malaysia, Russia and several others, Jabbari is no stranger to large-scale designs both in paint and in light forms. He organized, produced, and painted the largest mural in North Africa in his hometown of Kasserine, Tunisia.
"I wanted to give back to the place where my roots are," Jabbari revealed, "and by doing so, I got the community involved — especially the youth."
Jabbari and his team incorporated several design styles in the mural that extended over 262 yards — more than two and a half football fields long. His mural in Kenosha is not nearly that long, but instead it's packed into the side of a building that is both hidden and in plain sight at the same time.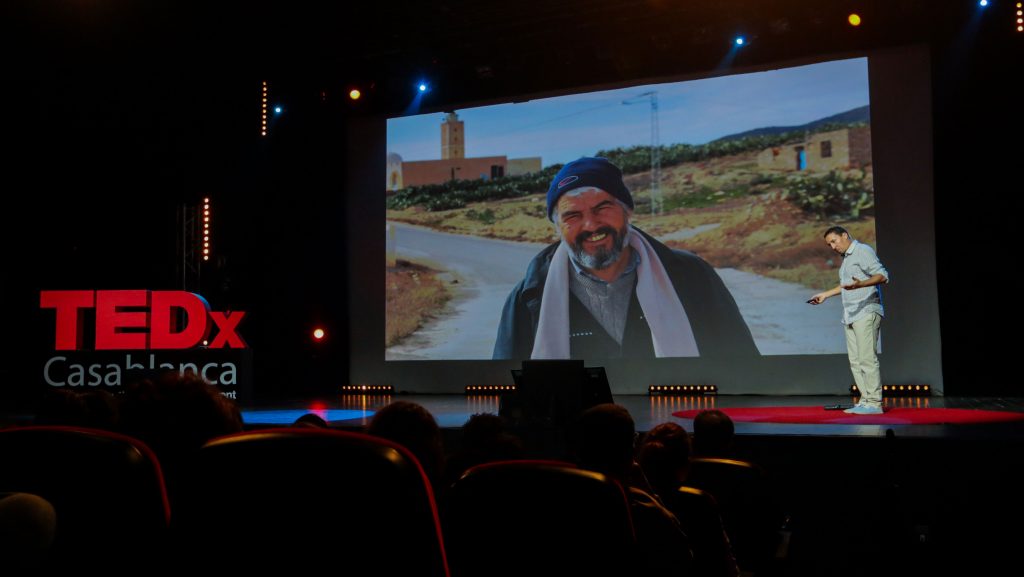 Murals aren't Jabbari's only specialty, however. Public speaking and workshops at places like Yale University and NYU Abu Dhabi help him share his love for art with the people around him. In Casablanca, Morocco, he hosted a TEDTalk, and often speaks in Arabic, English, or French during his lectures.
Jabbari is also a very accomplished fine artist with his large works in countless solo exhibitions, several international museums, and even within the private homes of members of the Saudi Arabian and Emirati Royal Families.
Aside from using a paintbrush and paint, Jabbari also paints with light. Using a technique that he helped pioneer called "light painting," he works with different types of light to write in space and darkness. He developed a special software program that allows his camera to capture images with a slow shutter speed, all while recording the streaks of light painted by him in real time. His images are raw and not edited in Photoshop.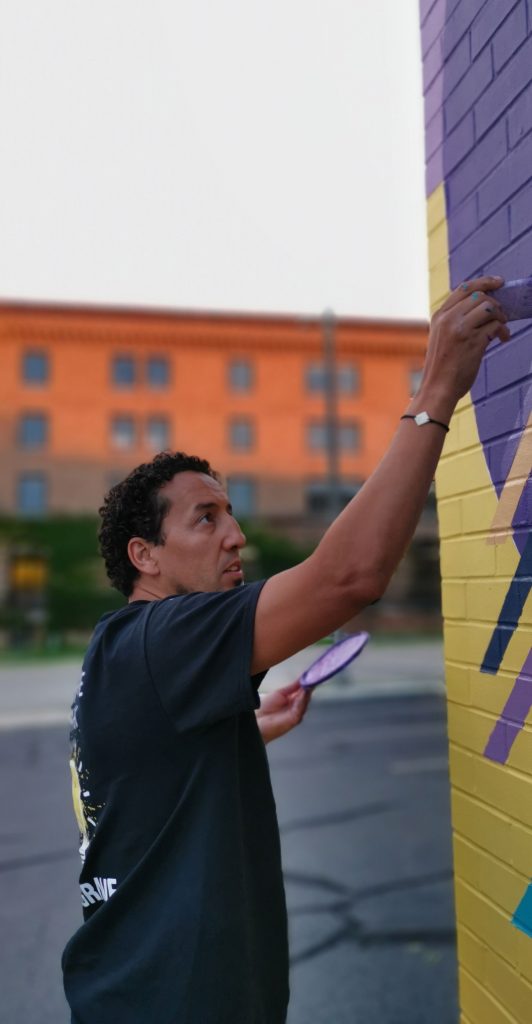 A few weeks ago, Jabbari produced all of the key visuals for the Noor Riyadh Light Festival in Saudi Arabia.
"This event is completely dedicated to light art and I was honored to be featured in such a significant way," he said.
After having done light projects across several continents and countries, he has his sights set on Downtown Kenosha.
"As humans, we are inherently drawn towards light," he said. "It literally brings people together. And that's exactly what I'd like to do next in Kenosha."
With a laugh, he added, "Stay tuned everyone."
Karim's list of collaborations, accomplishments, and accolades are far too many to mention, but you can find out more on his website, KarimJabbari.com and his Instagram (where you can find updated videos, tutorials, and snippets) @karim_jab.