A number of local children likely had a hard time getting out of bed this weekend — and for good reason.
Thanks to a partnership between Jockey Being Family and the Kenosha-Racine chapter of Sleep in Heavenly Peace, volunteers delivered and assembled 21 beds on Friday and Saturday (March 5-6) to local families in need.
It was the first round of deliveries following a pair of volunteer, bed-building events on Jan. 15 and Jan. 22 at Jockey International, 2300 60th St.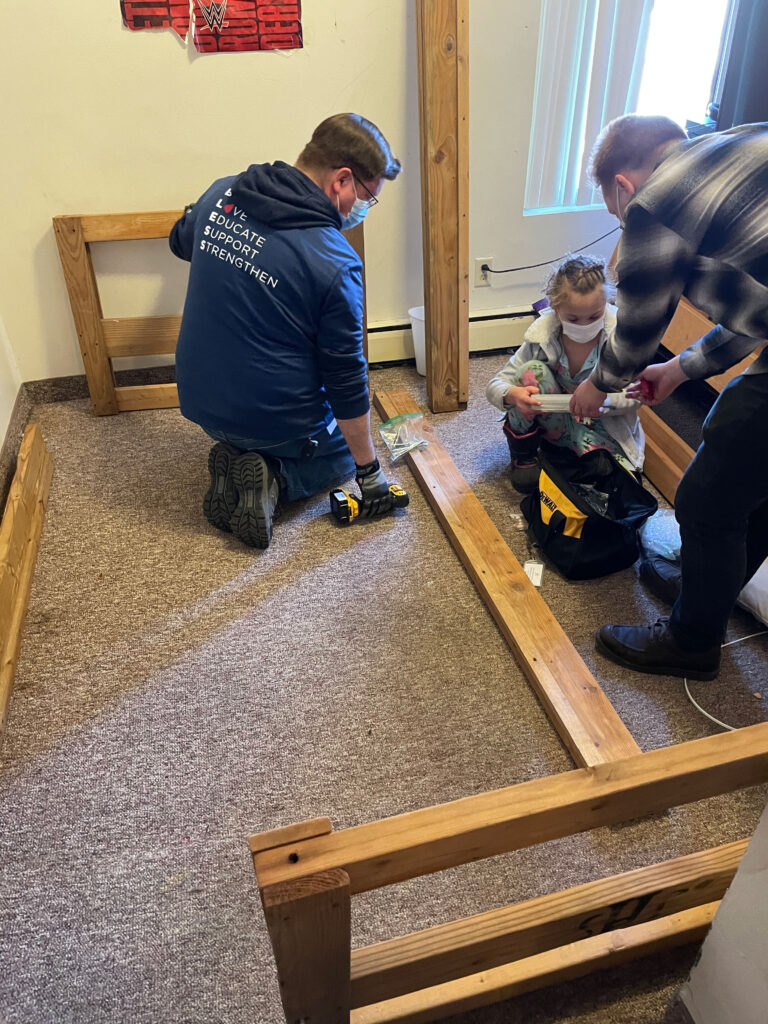 Dozens of volunteers from Jockey International, Sleep in Heavenly Peace and the community turned out to do the dirty work of sanding, cutting and drilling over 2,700 boards for assembly.
The team effort churned out 115 beds, according to Michael Prudhom, president of the Kenosha-Racine chapter of Sleep in Heavenly Peace.
"It was a great experience," Prudhom said. "Jockey has been wonderful to work with. The 115 beds pretty much cleared out our backlog in Kenosha."
Each frame — single and bunk beds — is delivered with a mattress, sheet set, pillows, comforter, a Jockey Being Family blanket and a teddy bear.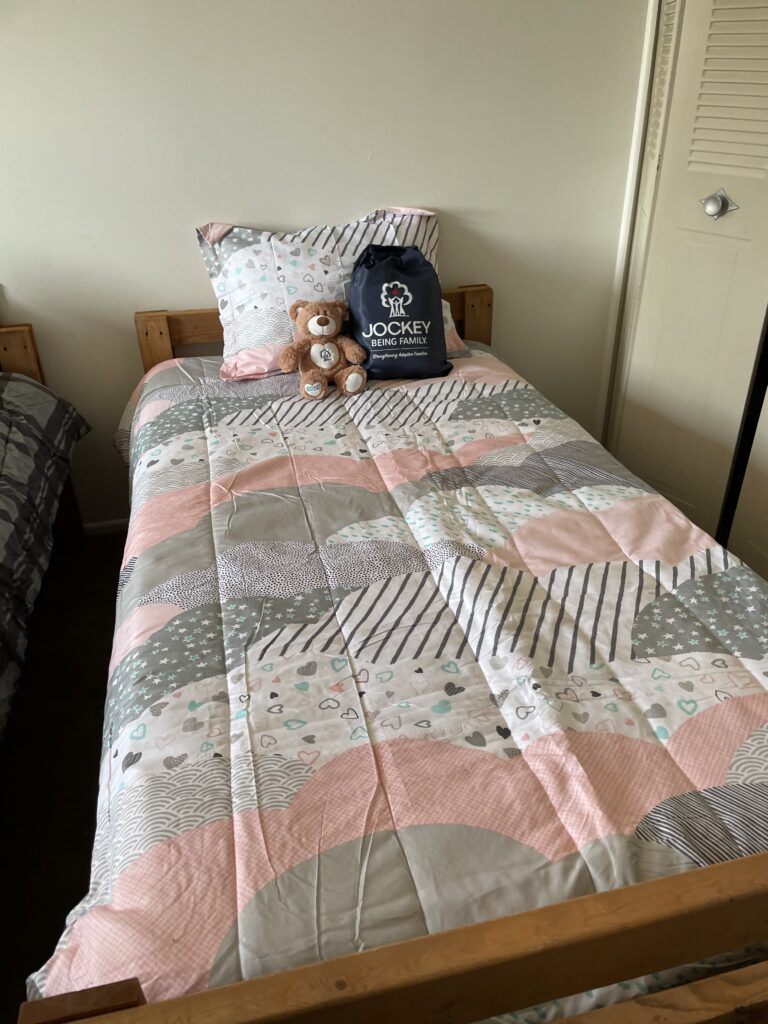 Jake McGhee, Jockey International vice president and chief philanthropy officer, contacted nearby Frank Elementary, 1816 57th St., and asked if any of the students are sleeping at home without beds.
Frank Elementary social worker Felicia Dalton quickly offered a list of 25 students.
"If you don't get a good night's sleep, you're grouchy … you're not as productive as you need to be," McGhee said. "How are you supposed to learn the next day? It's just not happening."
Jockey International employees are paid up to 40 hours a year for their volunteer efforts, according to McGhee.
Matt Waller, Jockey's Director of Advertising and Corporate Communications, was on-site for one of the first deliveries on Friday.
Waller said there were six teams of employees delivering beds throughout Kenosha and Racine this past weekend.
"Our goal was to eliminate that wait list of children that need beds in Kenosha and we were able to do that which makes us very happy and proud," Waller said. "It's part of who we are as a company and a foundation of wanting to help families and children."
Waller said the reaction from the kids receiving their new beds was priceless.
"It warms your heart," Waller said. "When you go and put the bed together and you see the kids come into the room and see a bed that's their own for the first time, it makes you want to do even more.
"(Prudhom) is a grandfather. I have three kids. Seeing that reaction as a parent is powerful and moves you. I can't think but it would do anything but encourage us to even get more involved and help these children."
Prudhom said he ordered 200 mattresses for future deliveries, including another wave scheduled next month in Kenosha.
To apply for a bed or volunteer, go to shpbeds.org.