Encouraging readers to put down their books in order to log in, sign on and tune in seems counterproductive. But after perusing these podcasts and scrolling Instagram, people will be back to turning pages in no time, armed with new suggestions and insights into old favorites.
Here is a sampling of "bookstagrams" and podcasts with something for every reader, from local flavor to topics from around the globe:
Instagram
What Amy Reads
A Southeastern Wisconsin children's librarian and lover of books, Amy brings a variety of talents and interests to her followers. Specific categories include 2021 books, Do the Work (focus on Social Justice), Kids Books, Library FAQs, and more.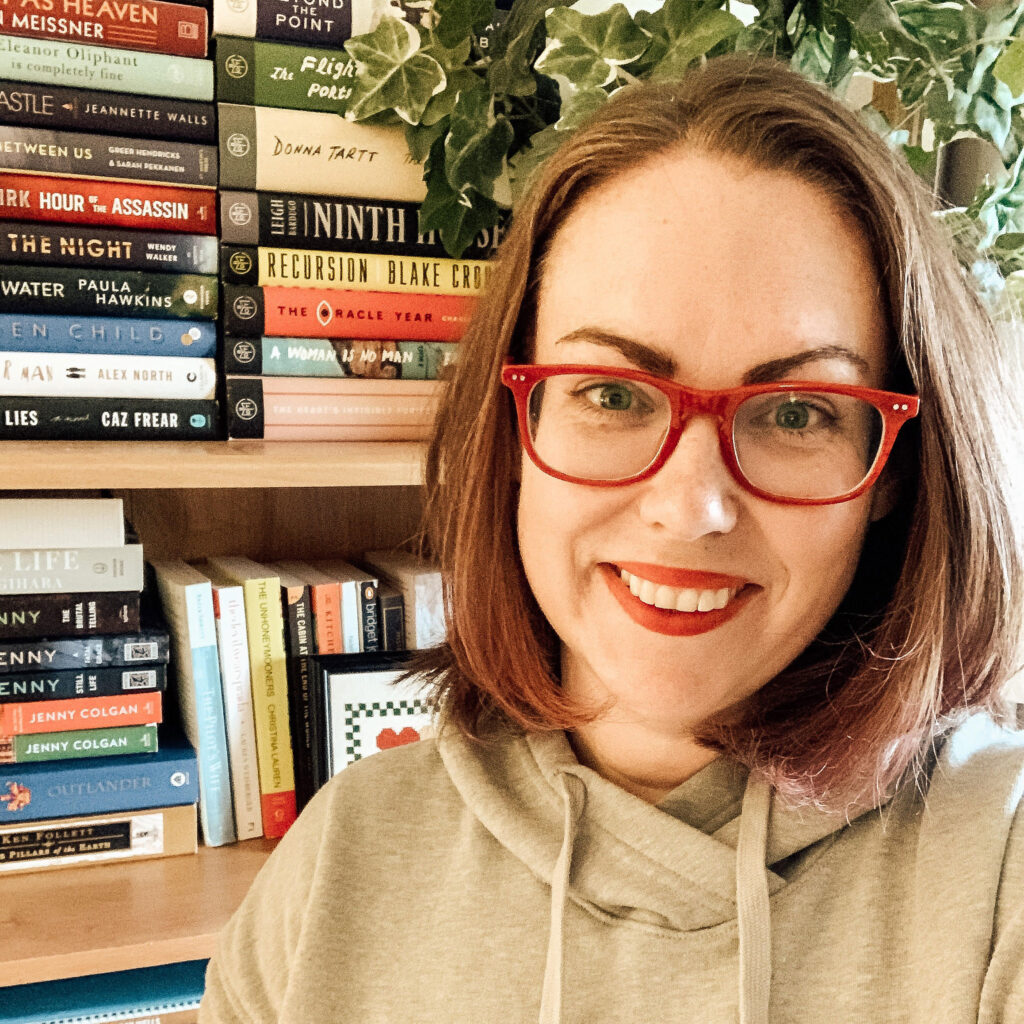 Her most recent recommendations speak to the wide appeal of her account. She features historical fiction including "Fifty Words for Rain," the story of the daughter of a married Japanese aristocrat and an American GI. The account is a goldmine of excellent YA titles including recent posts on "Dear Haiti, Love Alaine" by Maika and Maritza Moulite, and the relevant "The Hate You Give" by Angie Thomas, the basis for the 2019 film of the same name. Some of the most current entries focus on new non-fiction including "Hood Feminism: Notes from the Women that a Movement Forgot" by Mikki Kendall.
Other fun finds on What Amy Reads are her ubiquitous use of Scrabble tiles, her nightstand-high stack of TBR (to be read) books, some unfiltered inspiration, and even a microwave popcorn hack.
Wisconsin Book Festival
The Wisconsin Book Festival is a beloved annual event held each fall, but would-be participants don't have to wait; this Instagram account is here for 365 days a year.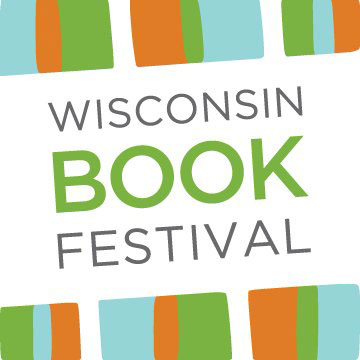 Based in Madison, The Wisconsin Book Festival is a rich source of information on Wisconsin authors and literary events. Online offerings such as the recent virtual reading by four University of Wisconsin alums showcasing their collections of poetry and short stories can be found on their weekly feature #WisconsinWednesday.
Another Wisconsin Book Fest virtual event focused on homegrown talent is set for Monday, March 15 as graduating students from the UW Masters of Fine Arts cohort read from their own works. Events are free, and registration is available via the link in the @wibookfest bio.
Wisconsin Book Fest provides suggestions beyond our state's borders as well. Thanks to a recent collaboration with the Virginia Book Festival, a panel of crime writers will discuss their highly acclaimed novels March 14 at 6 p.m. The event includes the unique opportunity to talk with authors in breakout rooms. Registration is required through the link in the @wibookfest bio.
More information on the festival including links to past events can be found at Wisconsin Book Festival.
Blue House Books
Scroll local! Blue House Book's Instagram account keeps customers informed, amused and well-stocked with ideas for what to read next.
Kenosha.com readers are familiar with Samantha Jacquest's Blue House Books, the city's only independent book retailer, and will find even more inspiration on social media. This week's Instagram virtual bookshelf ranges from the beauty of the natural world (Peter Wohlleben's "The Secret Wisdom of Nature"), to chilling mysteries ("The Burning Girls" by C.J. Tudor), to quirky series ("The Desolations of Devil's Acre, the sixth novel of Miss Peregrine's Peculiar Children") and the enlightening ("The Black Friend: On Being a Better White Person" by Frederick Joseph).
And that's just one week!
Podcasts and more
Chapter a Day
Wisconsin Public Radio
Essentially a podcast long before there ever was such a thing, Chapter a Day is exactly what it sounds like: An audio version of a book, read one chapter at a time. Chapter a Day is WPR's longest running program, on the air since 1931. Each weekday, WPR personalities read a chapter from a book for 30 minutes. A wide-range of books are included, with a particular focus on fiction, history, and biography.
Currently, Chapter a Day is in the middle of "Long Way Round" by John Hildeberand, an intricate look at Wisconsin at a crossroads in time. Next up is "Girl Waits with Gun," by Amy Stewart. A lively novel about a forgotten woman, Constance Kopp, this book takes a historic look at one of the first female deputy sheriffs.
Chapter A Day can be heard weekdays on the Ideas Network at 12:30 p.m. and 11 p.m.
Readings are archived for just one week after their broadcast due to publisher copyright restrictions.
Bookmarks
Wisconsin Public Radio
Another offering from WPR is Bookmarks, from the producers of "To the Best of our Knowledge." Short and sweet, the mini-podcast includes 2-5 minute snippets of writers and other creators sharing the books that make a lasting impression on them.
So far, the podcast was produced only from November 2019-June 2020, but is still available. Highly recommended episodes include Anne Lamott discussing how "Pippi Longstocking" was a life-changing read for her, and Alice Walker's take on a Richard Yates novel, "Disturbing the Peace," which drew a sharp contrast to her own life.
Read Learn Live
Jon Menaster
Host Jon Menaster interviews well-known authors to understand why they wrote their books and what makes them tick. The goal is not only to learn about gifted authors, but also to use their wisdom to help readers improve themselves through literature.
His deep dives include authors of all genres. Recent Read Learn Live guests include Ellen Goodwin talking about "Done: How to Work When No One is Watching," on personal productivity with some real-life tips for tackling that endless to-do list.
March is International Women's Month, a good time to listen to Menaster's recent interview with Rosalind Miles, author of "The Women's History of the Modern World," which is billed as a "wickedly witty and very current history of the extraordinary female rebels, reactionaries and trailblazers."
The recent passing of home run king and former Milwaukee Braves slugger Hank Aaron lent poignancy to a recent Read Learn Live episode featuring Wall Street Journal's national baseball writer Jared Diamond. The author talks about his book "Baseball's Swing Kings" a look at current heavy hitters, combined with a historic look at America's Pastime. The author brings baseball to life, a perfect listen for Opening Day.
The Stacks Pod
Traci Thomas
The Stacks podcast bills itself as "your literary best friend," and who wouldn't want that?
Host Traci Thomas interviews a wide variety of guests, many from the entertainment industry, about their favorite books or even books they are embarrassed they haven't read yet!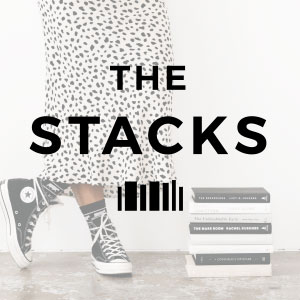 Listeners will find a wealth of resources from Black authors and artists, as well as both fiction and non-fiction works with people of color in leading roles. To commemorate the final official day of Black History Month, @thestackspod Instagram account posted a stack of 28 books by Black authors and a promise to keep them in the spotlight all year long.
The Stacks Pod Book Club features a new title each month. The March title is the book club's first-ever verse selection, Candice Iloh's "Every Body Looking." The episode discussing this book will air March 31.
Short on time or attention span? Mini-episodes called "Short Stacks" are available every Monday. "Short" highlights authors and their stories, both published and personal.
***
While those suggestions are enough to fill hours of scrolling, listening, and eventually reading, we'll be back with more suggestions for social media and podcast finds in months to come.