Typically, your home's pipes can begin to freeze when the outside temperature is 20 degrees or lower. Having to deal with the damage caused by frozen pipes or ice-blocked drains, in the winter, is really like adding insult to injury. Water spraying about from a burst pipe, destroying or damaging everything in its path, is just enough to push you over the edge during the dark, dreary days of winter.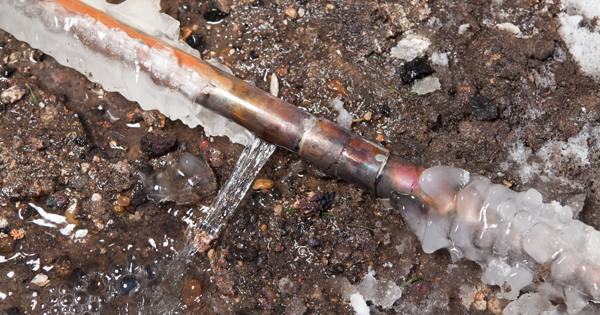 According to Homeguide.com, "Pipe bursting repair costs $100 to $200 per foot with most spending between $400 and $1,500 total. Water damage clean up and repair may add $1,000 to $2,000 in costs depending on the extent." Depending on the damage, there could be more cost involved to replace potentially damaged flooring, belongings and so forth. It is also important to note that, although homeowners insurance may help cover the damage caused, it does not cover damage resulting from poor maintenance.

If you're lucky enough to have avoided frozen pipes thus far, learn about prevention at selectlee.com
Signs of busted pipes to watch for:
Puddles occurring under your sink.
Sudden increases in your water bill.
Loud noises within your walls from the pipes.
Sputtering water coming from faucets.
Off-colored water or odd smelling water.
If your pipes do freeze, there are some steps you can take right away:
Turn off your water! Your main water shut-off valve is usually located near your water heater, in a crawl space or in your basement.
Open all faucets to drain the last of the cold water from your pipes, and then flush your toilets. This can help relieve any additional pressure on your pipes.
Depending on the location of the leak, you may need to turn off your electricity.
Find the location of your problem as soon as possible. Discovering the location of the pipe burst can help you avoid additional expensive repairs and/or clean-up. Look for warning signs of additional water damage and, if you caught the leak early enough, place a bucket under the leak.
Call the professionals at Lee Home Service at (262) 657-9490.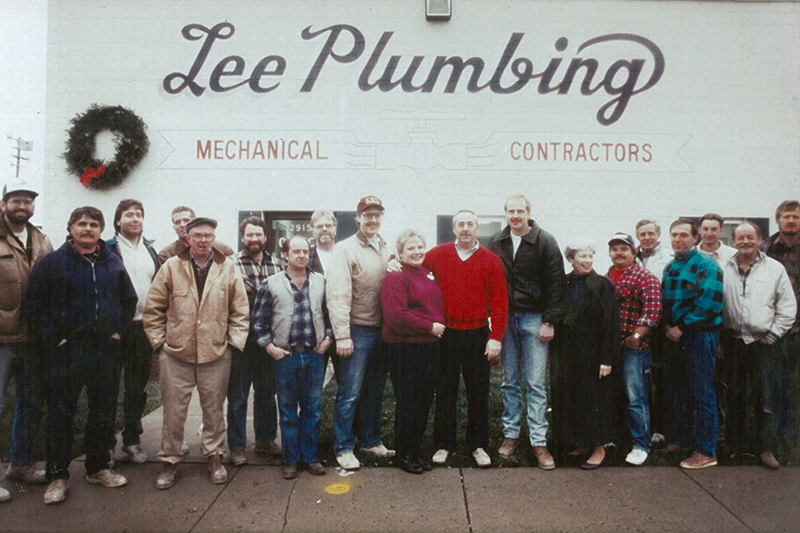 No one wants to deal with the issues of frozen pipes and water damage. Contact Lee Home Service today for a full-home inspection to make sure your home is prepared for the rest of winter.