Response. Resilience. Reconciliation.
That was the theme of the 27th annual Dr. Martin Luther King Jr. Celebration held Monday afternoon at Gateway Technical College.
The hour-long event was filmed at the college's Madrigrano Auditorium. Due to the COVID-19 pandemic, attendees were invited to stream the program via Zoom and watch from home.
Keynote speaker Tammi Summers, the college's vice president of diversity, equity and inclusion, opened with this quote from King: "We must accept finite disappointment, but never lose infinite hope."
"This quote is just as true in 2021 as it was in 1968," Summers said. "Dr. King wanted us to know that in the moment of disappointment we must remain limitless with our hope and therefore respond for the good of all people [and] demonstrate our resilience and create communities that serve all people."
Summers called on attendees to help unify the Kenosha community so that one day all people can receive the resources and support they need.
"We don't have time to wait. As a community and as a family, sadly, we are losing fellow neighbors, family and friends not only to the coronavirus, but other things. Every day that we wait we are not creating the harmonious community that we deserve," she said. "I want us to remain focused on our intent and recognize the impact of our words and actions."
She said the road to success won't be easy, but "taking steps to create a more diverse and equitable and inclusive community will lead to a stronger, peaceful society."
"I realize in recent months, weeks and days, we have faced many challenges and disappointments and more than likely we will still have a few more before our full glory and spirit is renewed. These disappointments have garnered international and local headlines from George Floyd to Breonna Taylor to right here in Kenosha, Jacob Blake, and most recently the riots at our nation's capital," she said. "These events illustrate how much work still needs to be done in order for us to move our society forward and build a brighter place for all of us to live our most authentic and true lives."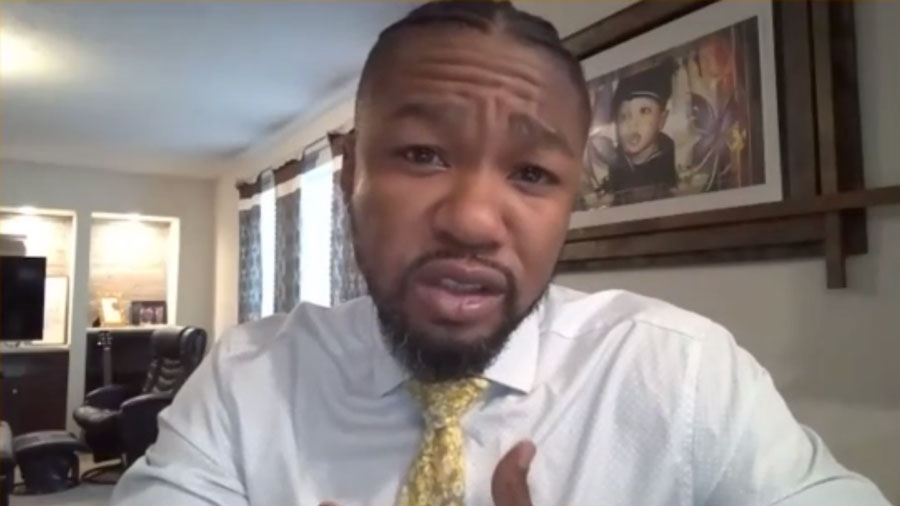 Gregory Bennett Jr. and Seeds of Hope were honored with 2021 Humanitarian Awards.
Bennett is the founder and director of Peace in the Streets, an organization committed to empowering Kenosha's youth.
"We have to lead by example," he said. "Peace in the Streets gives people a safe, positive space to actually practice peace and birth their dreams and visions."
Seeds of Hope, founded by Jamie Stilling-Stepp, is an Elkhorn-based nonprofit providing a positive and structured program to meet the needs of developmentally disabled youth and adults. The group uses horticulture and recreation to plant seeds of possibilities in everyone.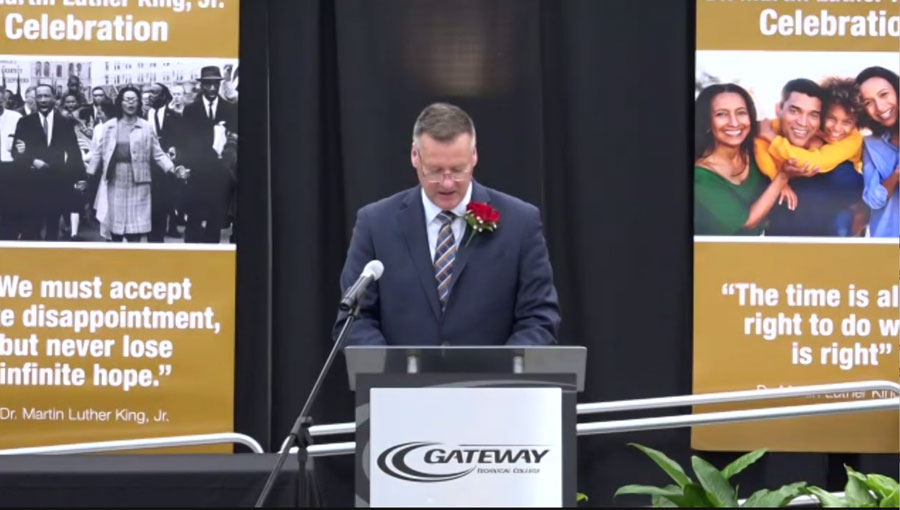 Bryan Albrecht, Gateway president and CEO, said the event was a success, even without a group of 400 people.
"While today might be a little disappointing that we're not meeting face-to-face, never lose hope that we will figure out a way to control this coronavirus and next year be back here for fellowship," he said. "Today, we're joining together to honor one man on his birthday, Dr. Martin Luther King Jr.
"We honor him for the immeasurable impact he had on our society. If anyone ever questions you on whether or not one voice can make a difference, all they need to do is reflect on the life and legacy of Dr. King."
The event ended with a video of "Glory," the Oscar-winning song from the film "Selma" performed by rapper Common and singer John Legend.