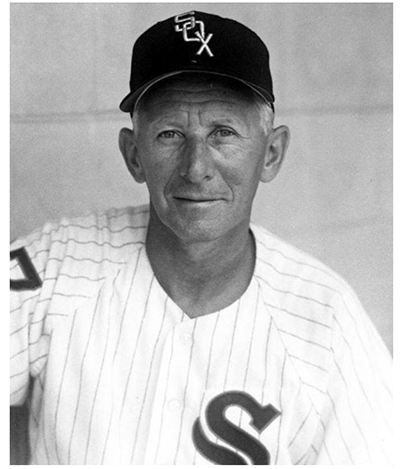 Berres Arrives
November 18, 1948
On this date, the White Sox signed Kenosha native Ray Berres to serve as their pitching coach.
The signing began a distinguished and universally-respected 20-year career which turned out to be the longest stint by a White Sox coach.
Berres, who died at age 99 in 2007, played 11 seasons as a catcher in the Major Leagues in the 1930s and 1940s after honing his skills on the sandlots of Kenosha.
He served one season as the Boston Braves bullpen coach and one season as the minor league Milwaukee Brewers pitching coach before the Sox came calling.
Berres' 1952 and 1953 staffs led the American League in strikeouts. His staffs in 1964 and 1966 led the league in ERA.
Among those Berres tutored were Hall of Famers Hoyt Wilhelm and Early Wynn, Billy Pierce and Tommy John.
As a minor league instructor in the 1970s, Berres was Rich Gossage's first pitching coach. Berres made such an impression on Gossage that the "Goose" mentioned him in his Hall-of-Fame induction speech in 2008.
On Nov. 11,1999, Berres was inducted into the State Athletic Hall of Fame. That same year a baseball field was named in his honor in Fox River Park near his homes of Twin Lakes and Silver Lake (where he commuted from during his days with the Sox)
— David Marran