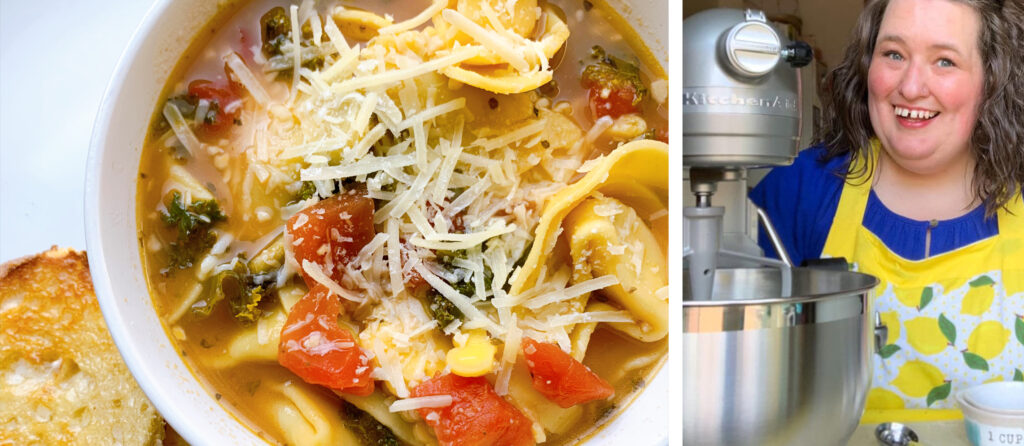 Foodie Favorite: Garlicky Tomato Tortellini Soup
Ingredients:
2 tbsp butter
8-10 garlic cloves, diced
2 – 32 oz cartons chicken broth
1 – 15 oz can diced tomatoes
2 – 8 oz pack cheese tortellini
8-10 fresh basil leaves OR 2 tbsp dried basil
4-5 cups chopped kale
Instructions:
Melt butter in soup pot, add garlic. Saute until fragrant and just starting to turn brown. Add chicken broth and tomatoes, mix well being sure to scrape the bottom of the pan to get all the garlic. Bring to a boil. Add tortellini and cook to instructions on packaging. Bring to a boil again, add basil and kale, cooking until bright green. Serve immediately with a side of crusty bread. Sprinkle shredded parmesan over soup and enjoy! Serves 6-8.