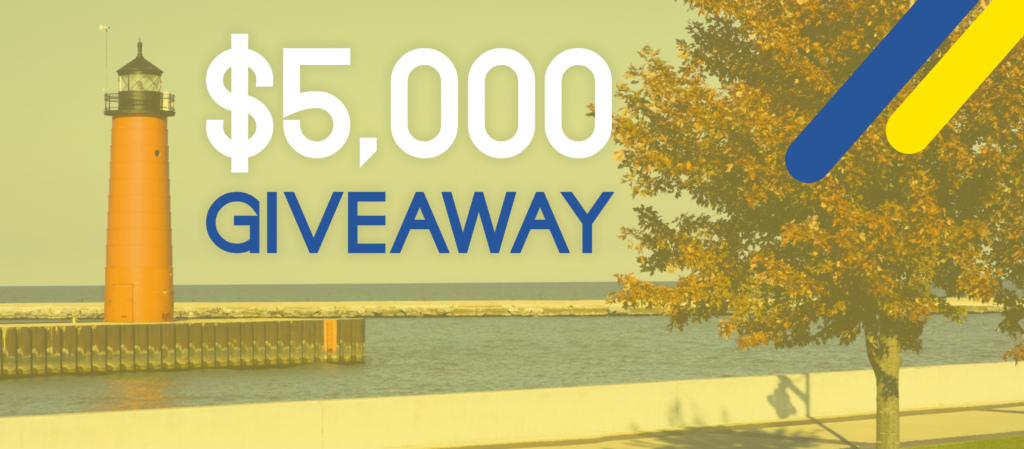 KENOSHA.COM ANNOUNCES $5,000 GIVEAWAY
Five lucky fans will be chosen at milestone
KENOSHA — Local residents searching for extra spending money and an opportunity to support local businesses can fulfill both requests with Kenosha.com's most generous giveaway yet.
After offering three Kenosha.com Facebook followers a chance to win $500 in local gift certificates, Kenosha.com announced today (Oct. 2) it will send five of its most loyal followers on a $5,000 spending spree.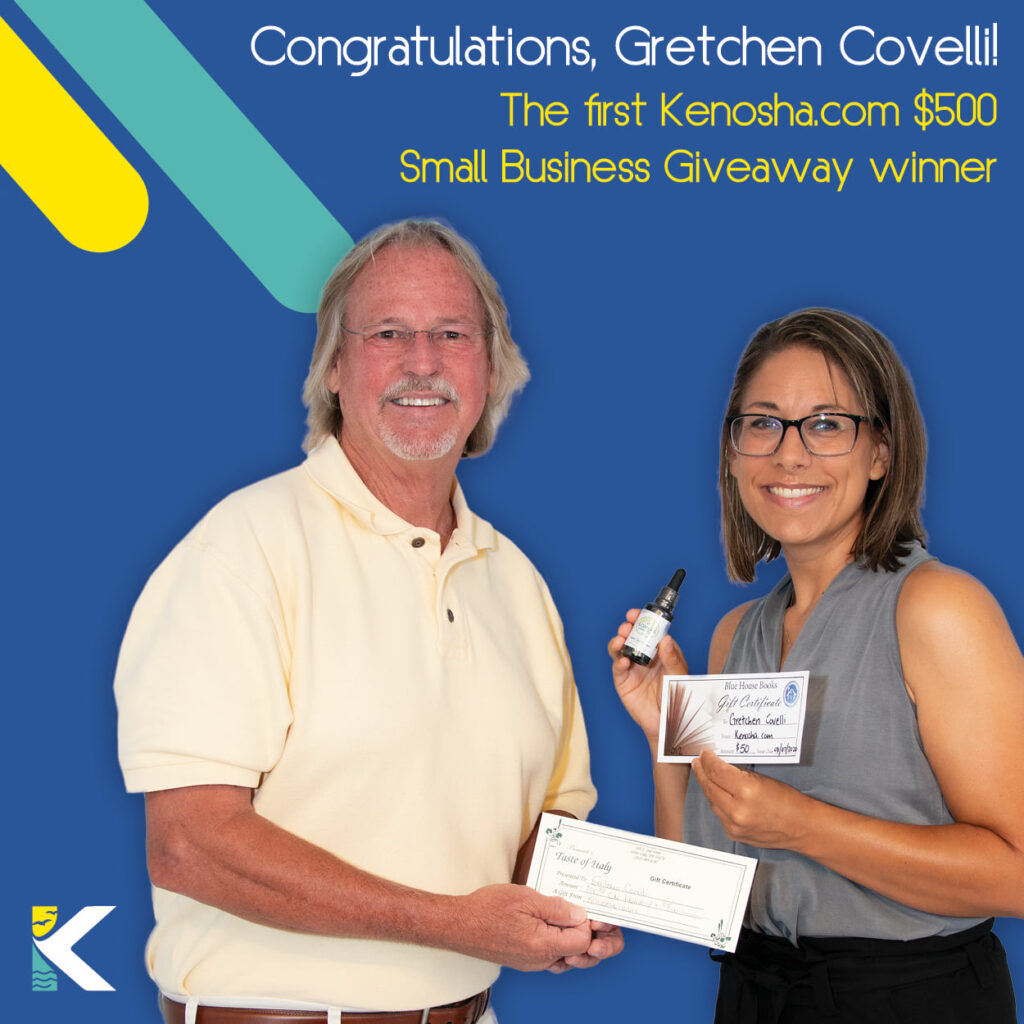 "This is what Kenosha.com is all about. We want to work together to keep Kenosha and its community strong."

Jim Gourley, Kenosha.com Founder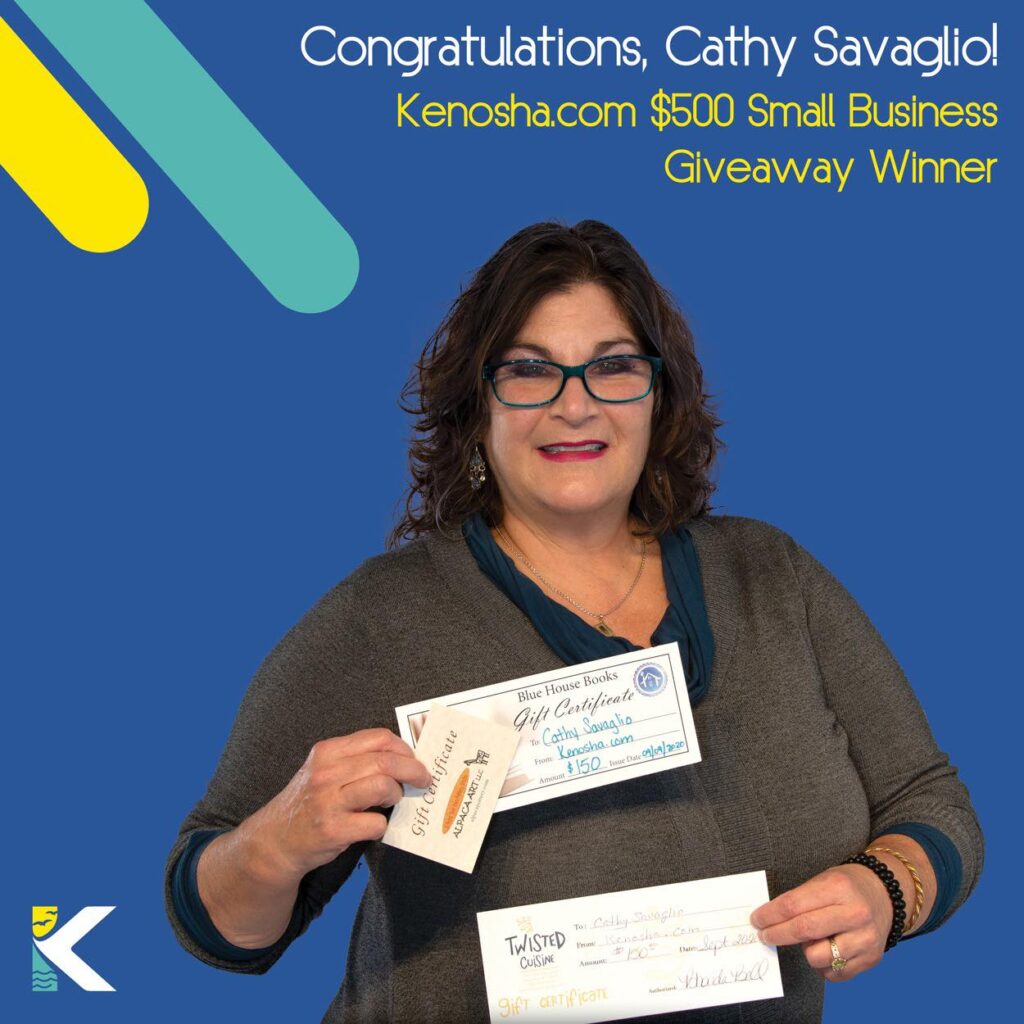 When Kenosha.com reaches 10,000 followers, five random fans will each receive $1,000 in local gift certificates of their choice.
"We're thrilled to be able to connect with so many new followers and help support local businesses during a time of need," Kenosha.com Founder Jim Gourley said. "This is what Kenosha.com is all about. We want to work together to keep Kenosha and its community strong."
Kenosha.com announced its third $500 contest earlier this week. The winner will be announced on Nov. 2.
In August, Kenosha's Gretchen Covelli was chosen as the first recipient of the award. Covelli divided the $500 between eight local businesses.
"It was really fortunate for me to win at the time I did," Covelli said. "I have three jobs and all three of them have been affected by COVID. Right now, my finances are tight. I used a little bit for education, a little bit for my kids and a little bit for mom. I was able to support small businesses and spread the love around."
Kenosha's Cathy Savaglio won the second $500 giveaway in September.
"I was thrilled beyond belief," Savaglio said. "Although I can't win again, I've already tagged three more people (on Facebook)."
Savaglio split her gift certificates amongst Alpaca Art, Blue House Books and Twisted Cuisine.
"I gave it a lot of thought," Savaglio said. "I tried to think about business owners I know that could really use the extra funds right now. They're working so hard with COVID and riots to keep their businesses open and running."
Kenosha.com is a local, digital media platform committed to sharing informative, engaging content on people, places and experiences throughout Kenosha.
Kenosha.com is expected to launch in November.