KENOSHA, Wis. — Kenosha's Jim Roach is a U.S. Air Force veteran who served as a weather observer in the Korean War.
"I can still tell you whether it's cloudy or sunny," Roach joked.
Before the days of satellites and radar, weather observers used telegraphs and facsimile machines to assist weather forecasters.
"It was long before the day of the computer," said the 89-year-old Roach. "We didn't even know what a computer was."
Roach was one of nearly 100 veterans at the American Heroes Café, located inside Kenosha's Festival Foods, 3207 80th Street.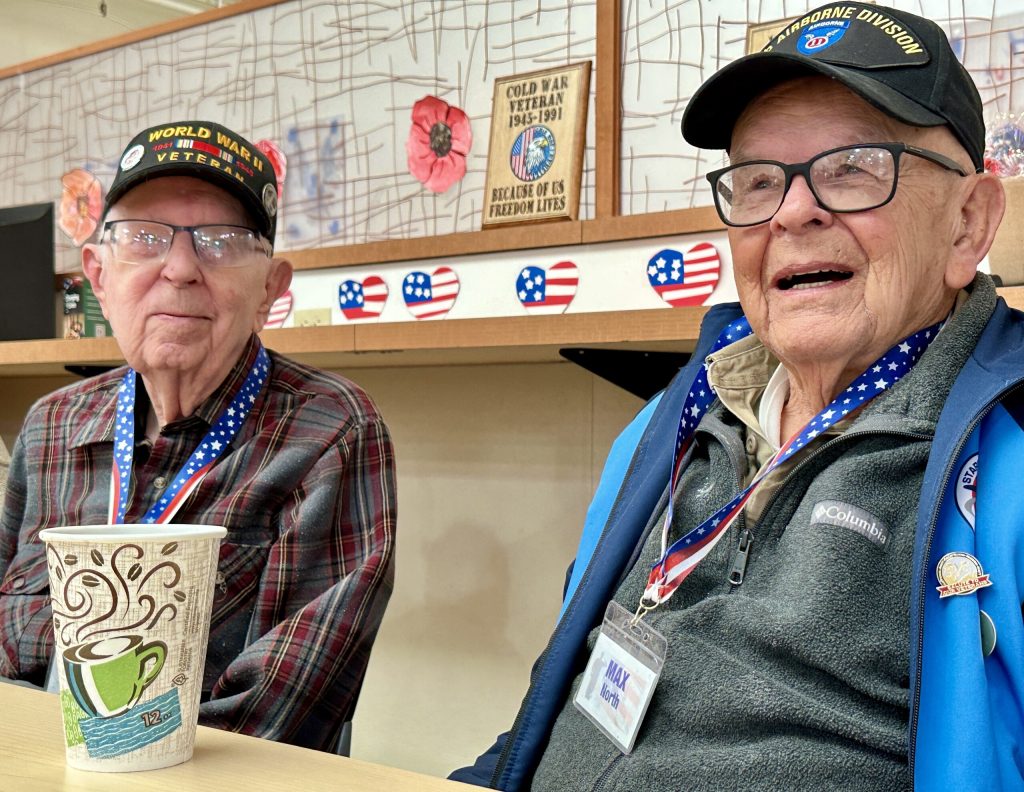 It's the original American Heroes Café and one of 23 throughout the state. The Somers Festival Foods, 6000 31st Street, also has its own veteran's café.
Kenosha's Erin Riley is the volunteer coordinator at the Kenosha location. The veterans meet every Friday morning.
"I love being a part of this," Riley said. "This is the thing I look forward to every week, just as much as all the guys do.
"The first time I came here it was like having about 80 new friends instantly. Where can you go where you have 80 new friends instantly? These guys have been wonderful to me, too."
Roach said his visits to the café have become a weekly tradition. He's been coming regularly since the café opened in 2011.
"I think I can speak for probably every one of us up here," Roach said.
"We're proud to be here. We're proud to have served and we're just delighted to enjoy a cup of coffee and a donut and tell a story and go from there. Just be with friends."