PLEASANT PRAIRIE, WI (NOVEMBER 2023) – The 2023 Halloween Lights Tour lit up the Pleasant
Prairie night sky this October, captivating the imaginations of thousands of visitors including
over 650 individuals who voted for their favorite displays to help select the top 5 homes with the
best décor. This year's displays included delightful frights, bone-chilling spectacles and themes
inspired by classics like Thriller and Beetlejuice.
"We were thrilled to continue bringing the holiday excitement to our residents and visitors for
Halloween. Between the residents who decorate their homes and everyone who comes out and
enjoys the tour, we're so grateful to all who have participated in some way," said Sarah Howard,
Executive Director of Visit Pleasant Prairie.
Jeff and Samantha Duczak took 1st place honors with their home's spooky skeleton and
graveyard theme and won a $100 Iguana Wana Mexican Grill & Tequila Bar gift card. Second
place honors went to Corey Brackeen's interactive Halloween story-telling themed home,
receiving a $75 gift card to El Camino Kitchen. George and Debbie Stoeber, who took first place
for their display in 2022, took 3rd place honors this year with their Thriller-themed home and
won a $50 gift card to Johnny'Z Pour House. Fourth place and a $25 gift card to Milwaukee
Burger Company went to Stella Wax and her home's Beetlejuice theme (which also featured
the movie synced to audio through the radio!). Rounding out the top five for 2023 was Annalisa
and Richie Stiles with their display of large skeletons and other spooky creatures alongside a
cemetery display. They were awarded a $20 gift card to Nothing Bundt Cakes. All five were
bestowed with a coveted Halloween trophy and Visit Pleasant Prairie swag.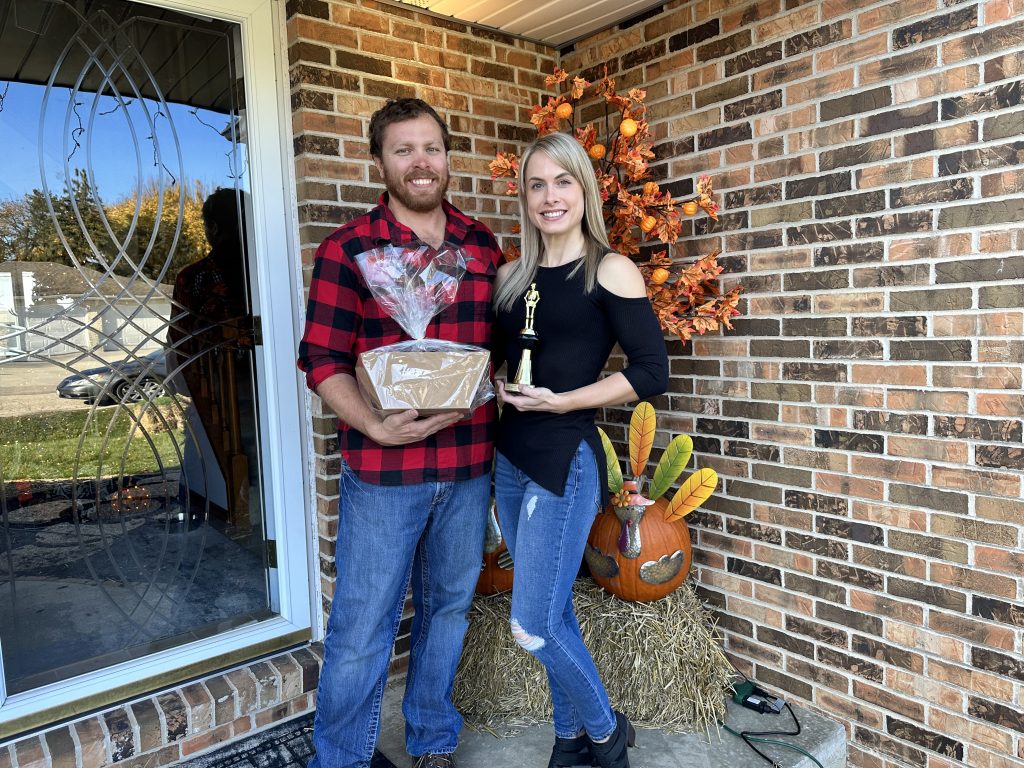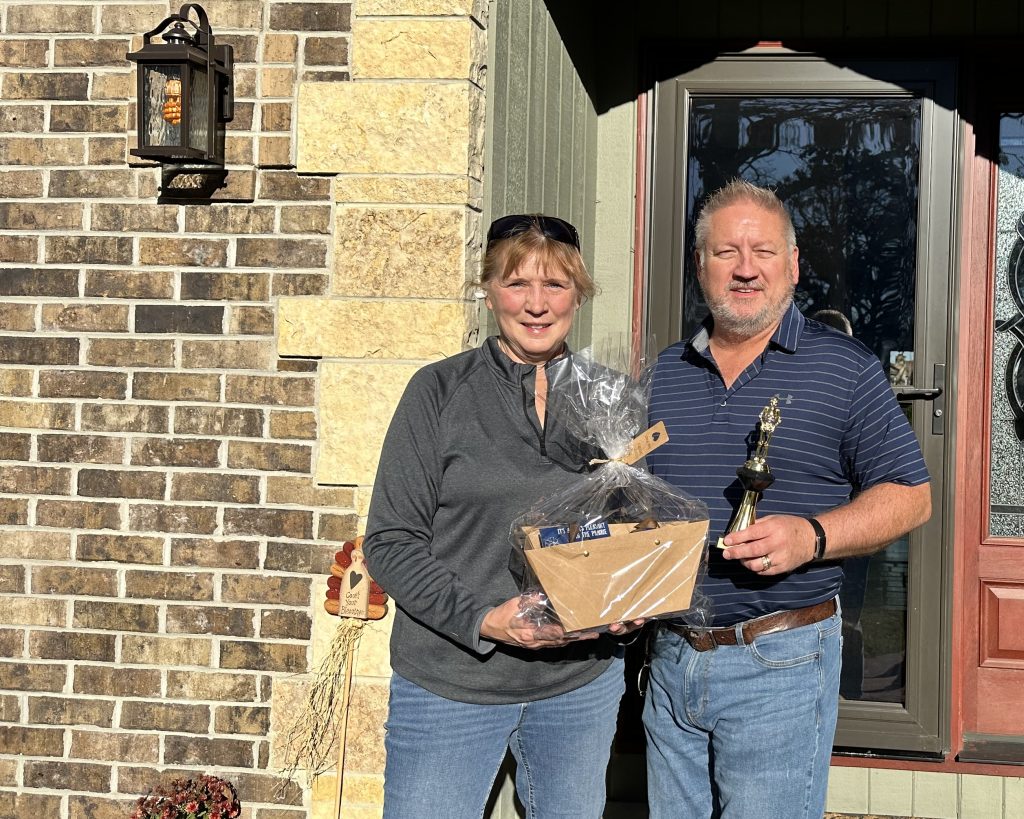 Every property that submitted for a chance to be selected for this year's tour was entered into a
giveaway with a prize package that included a $100 Honada Sushi & Hibachi gift card as a
"thank you" for sharing the excitement of the holiday season in Pleasant Prairie. Mike Neau was
randomly selected as the winner.
One lucky voter, Ashley Moore from Canyon Lake, Texas, was also randomly selected to win a
$100 gift card to The Village Supper Club and a Visit Pleasant Prairie prize package. She was in
town visiting family during the days leading up to Halloween and enjoyed the tour with her
mom, Sharon.
Visit Pleasant Prairie thanks local businesses who offered complimentary treats on Wednesdays
and Thursdays while visitors enjoyed the tour: Shelby Campbell's Eatery and Bar with hot cocoa,
DoubleTree by Hilton with a cookie for each tour participant, and Fairfield Inn & Suites by
Marriott with hot apple cider. In addition to a Visit Pleasant Prairie Photo Op Spot at the
Pleasant Prairie RecPlex, Iguana Wana Mexican Grill & Tequila Bar and Stiles Vegetable Farm &
Greenhouse also provided Halloween and Fall-themed displays for visitors to stop and take
festive photos along the tour.
CONTACT:
Sarah Howard
Sarah@VisitPleasantPrairie.com
O: 262.771.1080 / C: 262.909.6524
Colleen Myers
Colleen@VisitPleasantPrairie.com
C: 262.909.9815
262.909.9815
Up next is the Pleasant Prairie Christmas Holiday Lights Tour! Residents will be encouraged to
submit their homes starting the day after Thanksgiving through December 10, and then from
December 12-26 the Tour will be on full display for all tour-goers to enjoy. Check out
VisitPleasantPrairie.com for more information and get ready to enjoy the Christmas Holiday
Season with the entire Pleasant Prairie community!
ABOUT VISIT PLEASANT PRAIRIE
Visit Pleasant Prairie is proud to represent our community as its official destination development and marketing
organization. We are a 501(c)6 nonprofit, primarily funded by hotel and short-term lodging tax. Established in October 2018, we are recognized as an economic catalyst for the hospitality industry within the region.