Pleasant Prairie— November 2023 — Froedtert Pleasant Prairie Hospital's Medical Director of Electrophysiology, Dr. Indrajit Choudhuri, is leading a groundbreaking initiative that is transforming the landscape of healthcare. Through the Remote Patient Monitoring (RPM) program, Dr. Choudhuri and his team are leveraging technology to enhance patient care, particularly in managing hypertension, a prevalent and potentially severe health condition.
With a passion for patient care and a commitment to advancing medical technology, Dr. Choudhuri, an Electrophysiologist, has spearheaded the RPM program at Froedtert South, revolutionizing hypertension management and improving the lives of countless patients.
Traditionally, hypertension management required regular in-person visits, which could be challenging, especially for elderly patients. However, the RPM program has redefined patient care by enabling the automatic transmission of blood pressure data to healthcare providers. Patients now receive expert recommendations and results promptly, eliminating the need for frequent visits while ensuring continuous, attentive monitoring.
"The RPM program has had a significant impact on our patients," remarked Dr. Choudhuri. "Not only has it markedly improved blood pressure control, but it has also played a vital role in preventing serious complications such as atrial fibrillation, stroke, and congestive heart failure."
One success story highlights the program's effectiveness. A 97-year-old patient, experiencing repeated fainting spells, saw remarkable improvements in their condition. Through remote monitoring, their blood pressure was meticulously controlled without the necessity of in-person visits. The data plot demonstrates a clear trend, with blood pressure gradually stabilizing, showcasing the program's efficacy in managing hypertension even among the elderly.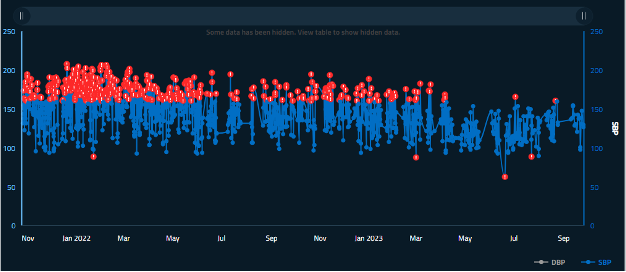 Additionally, the RPM program has expanded its capabilities to include Electrocardiogram (ECG) monitoring, providing a comprehensive solution for patients with atrial fibrillation. Dr. Choudhuri's team has already initiated the transmission of single-lead ECGs from patients' homes. This technological advancement ensures a deeper understanding of patients' conditions, enhancing the management of atrial fibrillation and arrhythmias.
Excitement about the RPM program has spread beyond the clinic, with interest expressed by Primary Care Physicians (PCPs). Dr. Choudhuri envisions extending the program to a broader audience, encompassing the entire Pleasant Prairie Hospital population dealing with hypertension and atrial fibrillation. This expansion will enable more effective patient management and further establish Froedtert South as a leader in innovative healthcare solutions.
###
For more information:
www.froedtertsouth.com Chris Ventura
Director, Marketing & Promotions
Phone: 262.656.3743