KENOSHA, Wis. — Kenosha's Matt Christiansen is building membership – through youth and fellowship – like never before at American Legion Post 21.
The local veteran's group is approaching 300 members behind Christiansen's leadership as Post 21 Commander.
"I decided that … I'm going to try get recruiting here, try get numbers up," Christiansen said. "Try to get more people going. See if I can make a difference here."
In June 2022, the 38-year-old Racine native became one of Post 21's youngest commanders in recent memory.
While gaining input from the group's oldest members, Christiansen began actively recruiting the younger generation. He introduced a weekly potluck dinner for Monday Night Football with veterans and their families.
"Anytime we host anything, I invite all my members, bring your family," Christiansen said. "It's great. It's something we need to do."
Christiansen is a captain in the U.S. Army National Guard. He recently returned from a six-month deployment to the Horn of Africa.
Post 21 organized a send-off party and welcome home event for his return. It was a sign of comradery and a testament to the impact he's having on the group.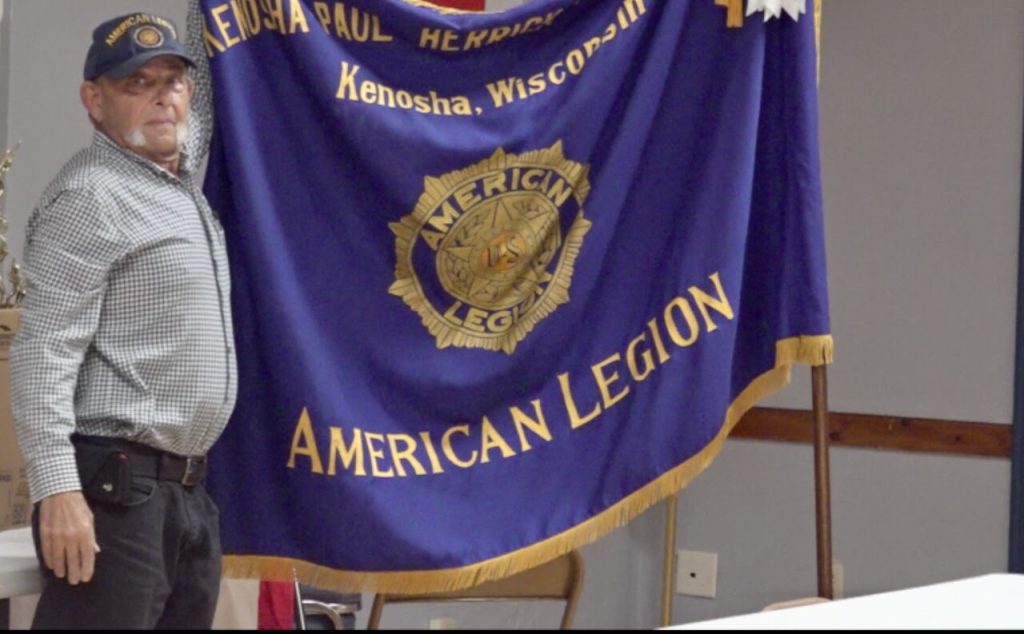 U.S. Air Force veteran Phillip Morris is a member of the American Legion Post 21 in Kenosha.
"Our county executive (Samantha Kerkman), the mayor (John Antaramian), some other politicians showed up," said former Post 21 Commander Tom Visintainer. "They all were here when we sent him off. It was good for him and good for us. When he came home, we did the same thing."
Christiansen spends his days as a project manager at the Milwaukee VA Medical Center. In the evenings, he's at the Post 21 in downtown Kenosha making phone calls to check in with older members and recruit new ones.
"He's just real supportive of everything we do," Visintainer said. "He understands the legion and the mission of the legion and that's very helpful."