Rich Pawlaczyk is not an Elvis Presley impersonator, but he's often referred to as Elvis.
So if you've ordered a pizza from Luigi's Pizza Kitchen over the last 25 years or so, there's a good chance it was delivered by the man known as Elvis. And given the high quality of a Luigi's pizza, you wouldn't return to sender, either (OK, bad Elvis pun).
Anyway, if there's a bigger Elvis Presley fan than Pawlaczyk, born and raised in Kenosha, it would be hard to believe. A self-described "diehard Elvis fan," Pawlaczyk has made the drive to visit Graceland – Elvis' iconic mansion in Memphis, Tenn. – an incredible 94 times.
Pawlaczyk even named his daughter, Gracelyn, after Elvis' home, noting that her name sounds like the common pronunciation of Graceland. And, amazingly, Gracelyn was born in 2005 on the exact same date as Elvis' birthday, Jan. 8.
"That was kind of cool," Pawlaczyk says of the eerie coincidence. "That's definitely a highlight of my life, also."
Pawlaczyk estimates that his daughter has visited her famous namesake home about 50 times, while his son – also named Rich, but known as Sparky – has been to Graceland about 80 times.
But if there's one place Rich Pawlaczyk has spent more time at than Graceland, it's definitely Luigi's.
He began working at Luigi's in high school, at age 16, and is still there almost three decades later at age 45. You might say it hasn't been necessary for Pawlaczyk to find a new place to dwell (sorry, another bad one).
While delivering pizzas all those years, Pawlaczyk always had Elvis music cranking in his car. First dubbed Elvis in elementary school at Jefferson in honor of his love for Presley, Pawlaczyk's pizza delivery customers just began associating him with the King.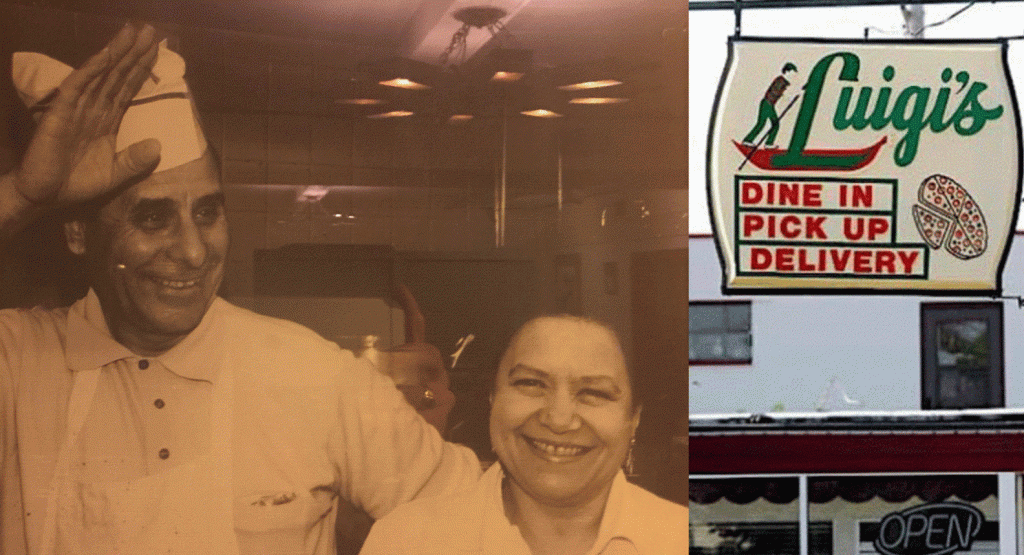 "The customers would call (Luigi's) and say, 'Hey, can we have Elvis?'" Pawlaczyk said with a laugh during a phone interview this week, taking a quick break from, of course, working at Luigi's.
"I would always have my Elvis music on in my car. I'd pull up to their house, they'd hear the Elvis music, and they would say, 'We want Elvis to deliver.' (At Luigi's), they're like, 'You mean Rich?' (The customers) are like, 'Yeah, we know his name, but we call him Elvis.'"
These days, Pawlaczyk is no longer delivering pizzas, because now he's busy making all the delicious food at Luigi's from scratch.
Because of his tenure at Luigi's, Pawlaczyk is known and loved by so many loyal customers throughout Kenosha, and he's honored to be known as Elvis. So, this week, Rich "Elvis" Pawlaczyk has been named the Kenosha.com Kenoshan of the Week.
Love for Elvis
Pawlaczyk's love for Elvis started at a young age while being around his mom, Carol.
"That started when I was six years old," Rich says. "My mom was watching Elvis. Like every other kid – only in the '50 and '60s – they saw that guy and said, 'You know what? I want to be that guy.'
"She would play the records, and I would just listen to the records with her and start learning the words and signing along with her."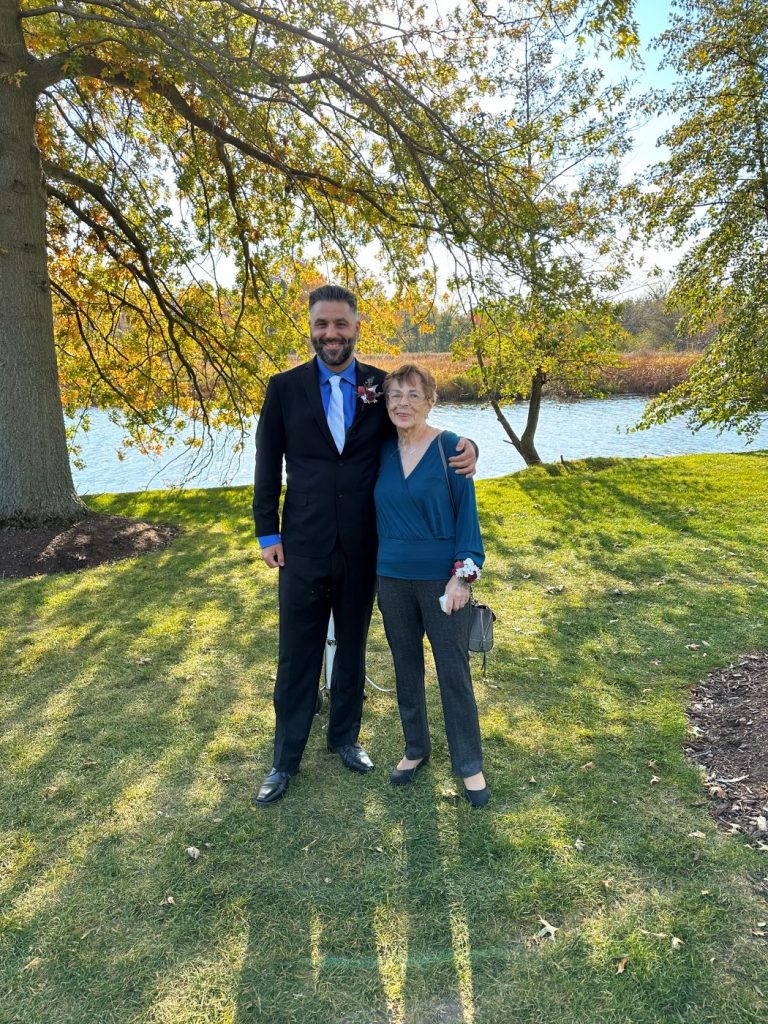 Pawlaczyk has made the pilgrimage to Graceland nearly 100 times, most recently last January for the funeral of Elvis' daughter, Lisa Marie Presley.
Despite being there so many times, for Pawlaczyk, visiting Graceland and its surrounding Elvis-based landmarks never gets old.
"His house is like a time capsule," Pawlaczyk said. "Everything is original. … Across the street, they have a 200,000-square-foot museum with all his jumpsuits, cars.
"It's an Elvis lover's dream. I hang out there for a couple days."
Pawlaczyk also said he just got back from a trip to Las Vegas, another location, obviously, with plenty of Elvis memorabilia to see.
"I went down there and saw as much Elvis stuff as I possibly could while I was there," Pawlaczyk said.
He also served as something of an authority on the 2022 Elvis Presley biopic "Elvis," which starred Austin Butler as Presley, for which the actor received critical acclaim.
Pawlaczyk was actually friends with Joe Esposito, Elvis' road manager, who died in 2016. So for Pawlaczyk, it was pretty easy to identify how much of the film was true to life and how much of it was made up for Hollywood.
"I did see it," Pawlaczyk said. "I'd say probably 60 percent of it is … Hollywood made-up.
"… I know a lot of behind-the-scenes stuff and what's true and what's not true."
Home at Luigi's
Meanwhile, as his affinity for Elvis Presley continued to develop, Pawlaczyk found a place to work as a teenager that he's called home ever since.
Pawlaczyk attended Washington Middle School and Bradford High School, graduating in 1997. He had already started working at Luigi's and delivering pizzas while attending Bradford, and he just kept on going.
"I've been here my whole adult life," Pawlaczyk says.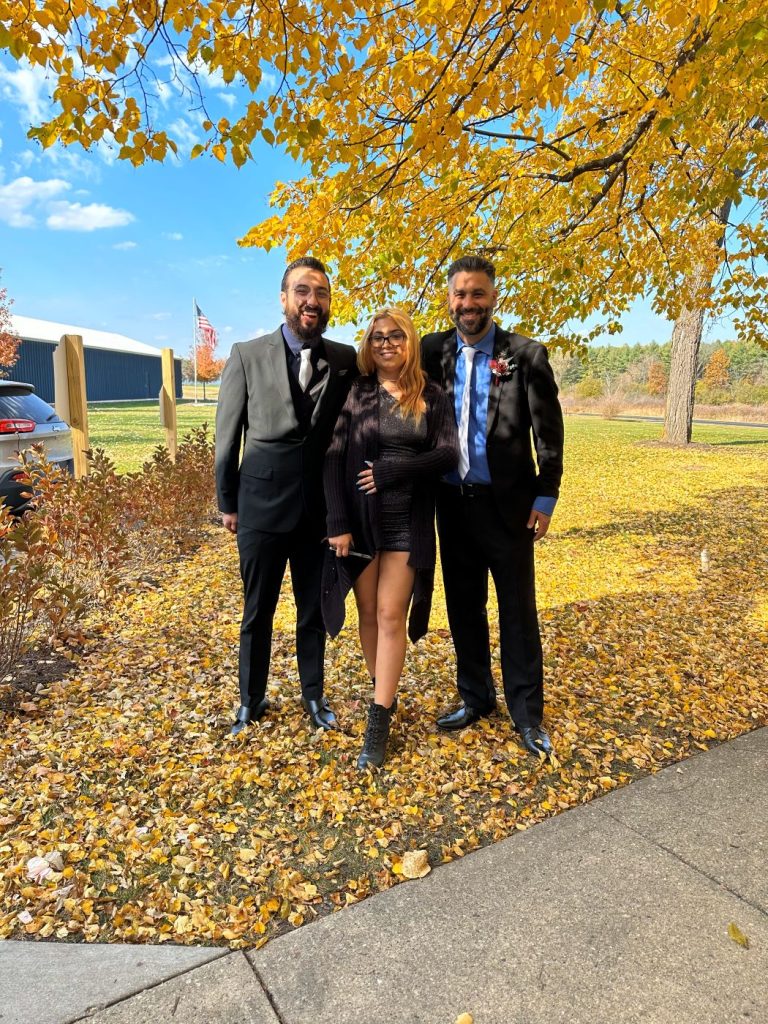 That's because of his loyalty to the Ziccarelli family, which has treated Pawlaczyk so well over the years.
Luigi's was opened by Luigi and Innocenza Ziccarelli on April 13, 1963, and the business was passed down to their children, John and Tony Ziccarelli.
For Pawlaczyk, the Ziccarellis made Luigi's a perfect home.
"I didn't even plan on being here forever," Pawlaczyk said. "But this family is just phenomenal. They are so good to you. They're very loyal to me, and I'm loyal to them."
That's true more now than ever.
John and Tony Ziccarelli still own Luigi's, but they have essentially retired from the day-to-day operations. They've trusted Pawlaczyk to take charge, even teaching him the family recipes.
So Pawlaczyk is now making the food he once delivered and served.
"I make it all from scratch," he said. "The lasagna, the raviolis, the gnocchis, the stuffed green peppers.
"… John and Tony taught me how to make the recipes. That's their mom and dad's recipes. They taught me how to make them, and it just went from there. I don't change anything. Everything is exactly the way that Luigi and Innocenza made it."
Pawlaczyk said the customers who always requested him – Elvis, that is – to deliver their food still come into Luigi's to see him. He said he's met "so many wonderful people," and that special bond with his customer base was reinforced when Rich's mom passed away in March.
"My mom passed away this year, and a lot of the customers showed up for my mom's (funeral ceremony)," Rich said. "We had it here at the restaurant, and they showed up for it.
"That shows how much of an impact I had on their lives, for them to show up for something like that. That was strong. That made me feel really good."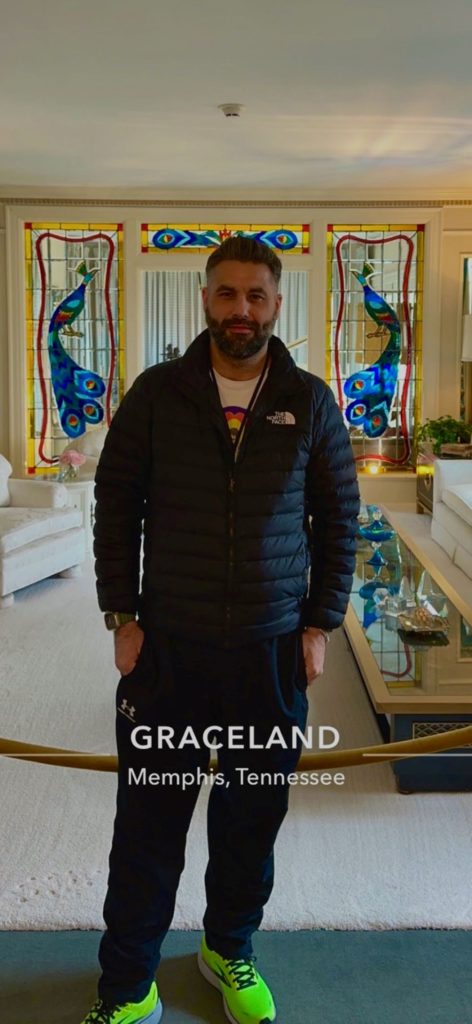 Aside from traveling to Graceland, Pawlaczyk says he enjoys taking walks around Kenosha along the lakefront or out at Petrifying Springs. He also has two grandchildren now and spends as much time as possible with his family.
And, like they have for 29 years, faithful Luigi's customers can still come in to see the man they call Elvis. When asked if he planned to keep making food and running the operations at Luigi's, Pawlaczyk gave no hesitation.
"Yep, definitely," he said.