Restaurant
Desayuno, is a brand new breakfast pop-up spearheaded by local culinary king, Manny Ramirez of Mr. Wings.
Featured Dish
Chorizo Egg & Potato Burrito — Chorizo, scrambled eggs, fried potatoes, and housemade salsa verde cream wrapped in a warm flour tortilla.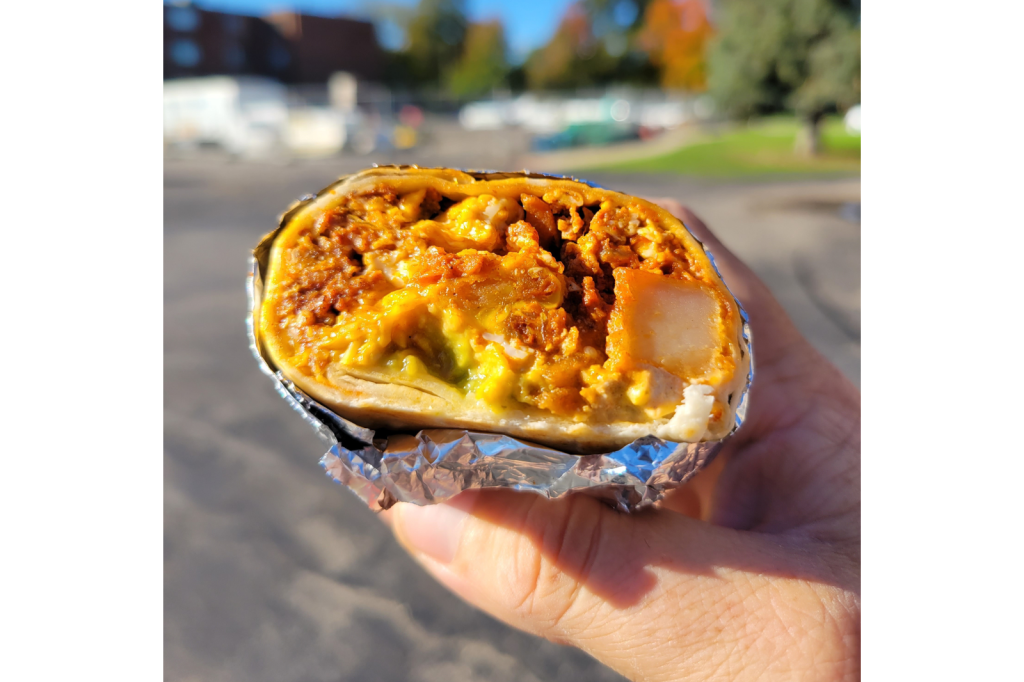 The Flavor and The Story
When it comes to people I trust to always create amazing flavors, Manny Ramirez AKA Mr. Wings is near the top of the list.
That said, when he announced a new breakfast venture, I couldn't wait to get my hands on what he's been cooking.
Since opening his second permanent location at Pleasant Prairie Rec Plex, Manny has been hard at work to bring great food to the masses that assemble every night for hockey and figure skating classes as well as die-hard wing fans who make their way to "The Rec" nightly for their wing fix.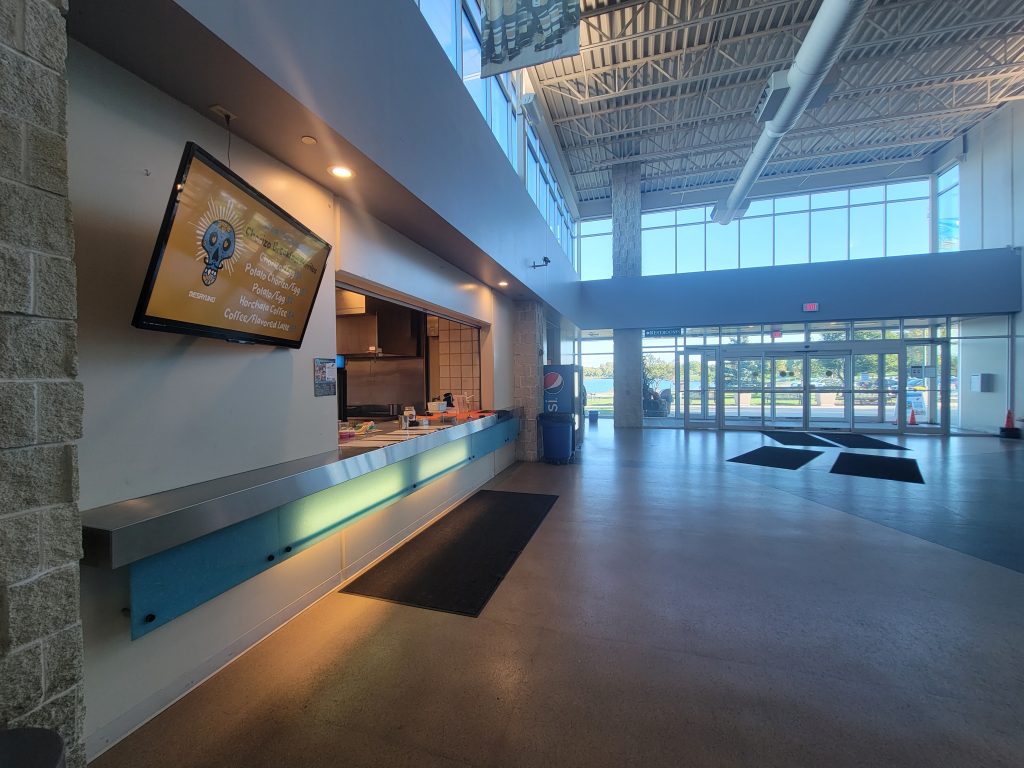 One thing was missing however, a delicious morning meal for those of us up at dawn on weekends to be a part of "the beautiful game."
Thanks to the new breakfast concept, Desayuno, we shall hunger and thirst no more.
Every Saturday and Sunday morning the kitchen at Rec Plex is now cranking out a delicious menu of latin inspired breakfast items and beverages that will turn any cold morning into a bright sunny day.
This weekend I tried the burrito with everything, fluffy eggs, crispy potatoes, melty cheese, flavorful chorizo and an amazing salsa verde that all came together to significantly improve my day.
The flavors are amazing, the prices are perfect, and if you need a little extra heat, a side of slightly spicier salsa verde is included.
Whether you're a rink rat, gym nut, or just someone who loves a great meal, make sure to add Desayuno to your weekend list of eats. You won't be disappointed.
Special shout out to the Horchata coffee as well, it's the perfect blend of sweet & creamy cinnamon goodness and the kick you need from your cup of joe.
The Chorizo, Egg, and Potato Burrito is available every Saturday and Sunday from 8-11 at the Rec Plex (ice arena side) or via Door Dash.