"I think it looks very good," Hodges said. "I think it's going to look much better in the future."
Hodges and his classmates planted two sugar maple trees in front of the school with the help of Hillcrest School students and staff.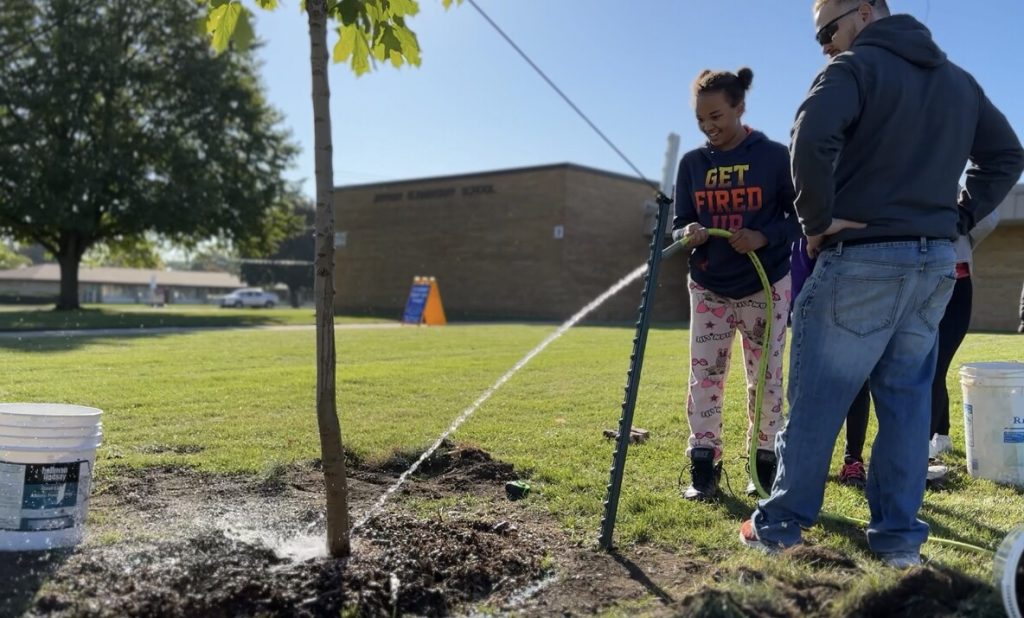 Hillcrest science teacher Jay Robinson started the school's tree transplanting program last year. This year's stops include The Brompton School, Jeffery Elementary, and Curtis Strange.
Hillcrest is a specialty school designed for students struggling with academics and behavior. The program encourages students to get outside and enjoy nature.
"There's a real deficit in students that live in bigger cities like this of being able to be out in the environment and enjoy trees and enjoy nature and things like that," Robinson said. "We try to get them outdoors as much as we can."
Jeffery students planted the trees — and named them — in front of their school.
One tree was named Thomas after the school's namesake, Thomas B. Jeffery. The other was named Lily after Lily Lachman, a former Jeffery student who died this summer.
Students will be able to tap the trees for maple syrup in the future.
"Generations after generations of Jeffery will be able to use these trees and see these trees," Hodges said.