Elected officials, community leaders, and local business partners gathered for the groundbreaking of LakeView Technology Academy, one of the key pieces of the future Kenosha Innovation Neighborhood on Tuesday.
The $1 billion redevelopment project sits on 107 acres of the former Chrysler Engine plant, just east of 30th Avenue between 60th Street and 52nd Street.
"I've been working on this site for a very long time, so there's a lot of emotion tied to seeing it finally happen," Kenosha Mayor John Antaramian said. "But It really doesn't come down to me. It comes down to what it does for young people. What it does for the city. This is just going to be a tremendous opportunity for Kenosha."
LakeView Technology Academy was built in 1997 in Pleasant Prairie. It ranked as the second-best public school in Wisconsin, according to U.S. News and World Report.
LakeView is expected to relocate to the Kenosha Innovation Neighborhood in January 2025. There will be 400 full-time students with an opportunity for other local high school students to enroll in STEM-based courses at the academy.
"It will give us an opportunity to give people access to pathways, to good jobs, family-sustaining wages and it will give people the opportunity to have a brighter future and fill the job market in our area which is so needed," LakeView Principal Bethany Ormseth said.
The Kenosha Innovation Neighborhood is a collaborative, mixed-use project that is defining and delivering a regional destination with sustainable, innovation-focused office, medical, educational, commercial, residential, and recreational space.
"As a kid, I remember the importance of Chrysler to the workforce and families and what it contributed to the economic development of the community then," Mahone said.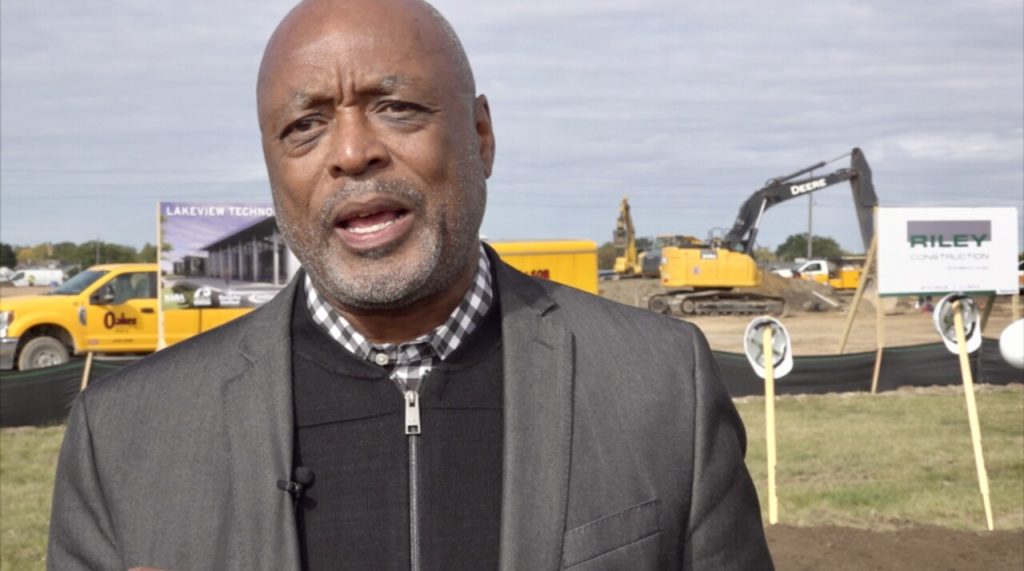 "What's happening now, is we've gotten away from the manufacturing jobs. We're talking about STEM-related careers. Relocating the LakeView Tech Academy here in the (Kenosha Innovation Neighborhood) site, which is about STEM and innovation, better aligns future opportunities for our families."
The city recently approved a $22 million contract for the first stage of infrastructure.