The Restaurant:
Da Local Boy, is a food truck serving up creative Hawaiian flavor at local markets and events.
The Featured Dish:
Poke Nachos  – Crispy wonton chips with aloha shoyu poke, jalapenos, sweet red onion, avocado, cucumber, triple signature sauces, and furikake.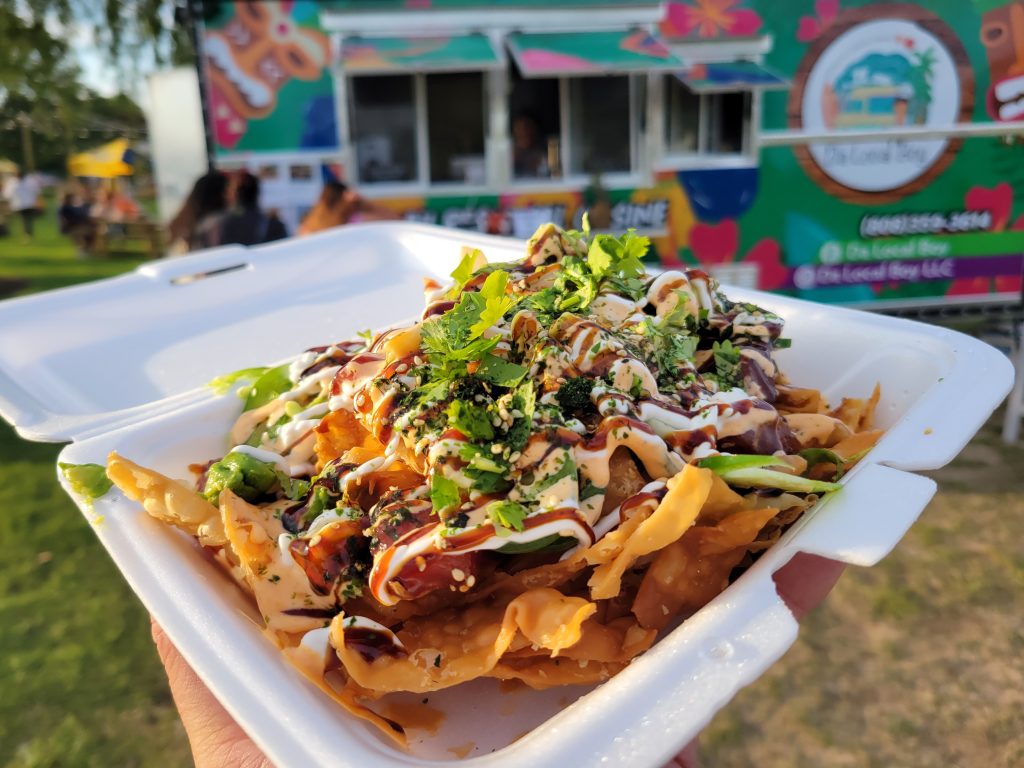 The Flavor and The Story:
As a food truck operator, I eat A LOT of mobile food vendor's offerings.
Personally, I often feel it's these start-up culinary kings and queens that put out some of the tastiest food in town.
While I'm always impressed with the amazing selections we're privileged enough to have here locally, this weekend, I had my mind and my tastebuds blown.
Da Local Boy food truck is putting out some of the most delicious food I've had in a long time, from a food truck or brick-and-mortar.
The saucy, flavorful Hawaiian dishes are unreal. My mouth is watering as I remember my meal to share it with you.
Their Poke Nachos are a triumph of taste and texture that will have you tracking down their next event after your first bite.
The crispy wonton chips are both chewy and crunchy and hold up incredibly well to the sauce-heavy dish, making every bite as consistent as the first.
The poke is seasoned with authentic Hawaiian soy sauce which gives it a wonderful balance of salt and sweet while the fresh jalapenos, onions, and cilantro add a burst of freshness cutting through the rich avocado and fish.
All that goodness is then topped in a trio of signature sauces that add acid, sweet, and a bit of creamy flair to these incredible dishes.
Da Local Boy, I tip my hat.
I rarely see something new that I haven't had before, and this truck has that in spades.
More importantly than its uniqueness to our area, it's all prepared so well and with high quality ingredients.
I also have to give an honorable mention to the Mochiko Chicken which made choosing a dish to write about incredibly difficult with its light, crispy rice breading and sweet/savory balance.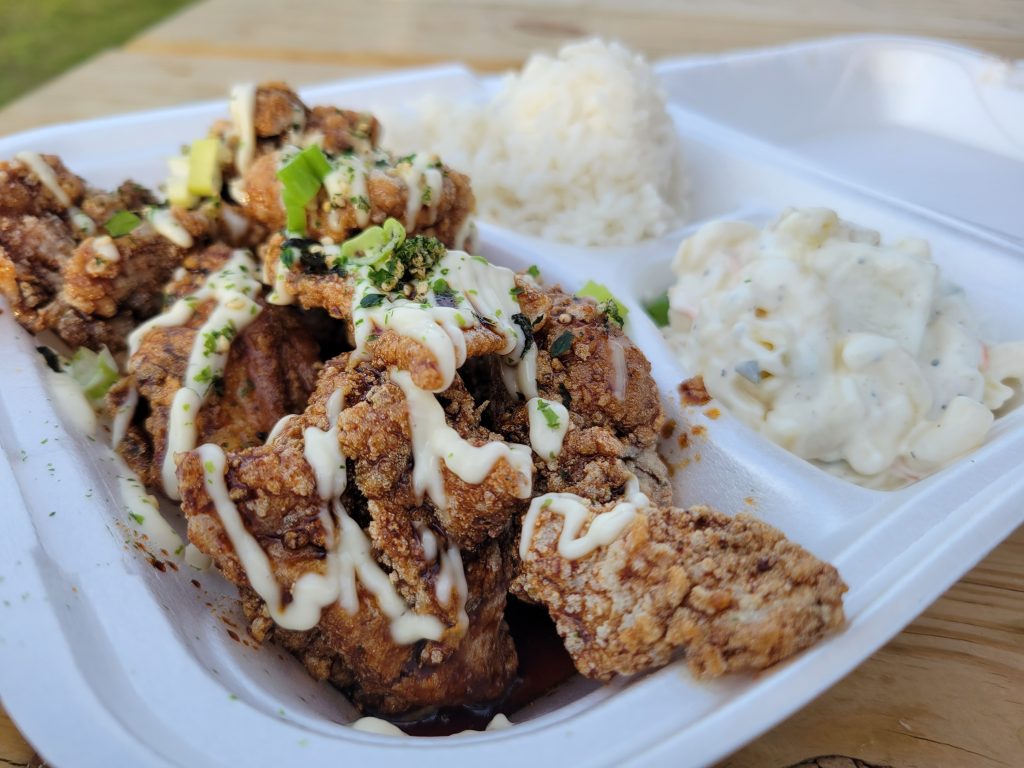 The Poke Nachos are a menu staple at Da Local Boy and will only set you back $15 for a live changing meal.
Da Local Boy is a mobile food business that can be found at many outdoor events including the Kenosha Harbor Market. Follow them on their Facebook Page to stay up to date on their menus and schedules.