"Patients see the phlebotomist perform their blood draw, and then they see their doctor give them a diagnosis. Patients typically do not see what happens in between," said Heather Hebior, Director of Laboratory Services at Froedtert South. "The in between part consists of an around-the-clock team and state-of-the-art equipment performing thousands of tests daily. Froedtert South has invested in the advancement of our Lab Services, and it is an impressive benefit to the level of care we can provide our community. I cannot stress enough to patients how important it is to follow through with their doctor's orders and get their bloodwork done. Approximately seventy-five percent of diagnoses are made from the results of a lab test."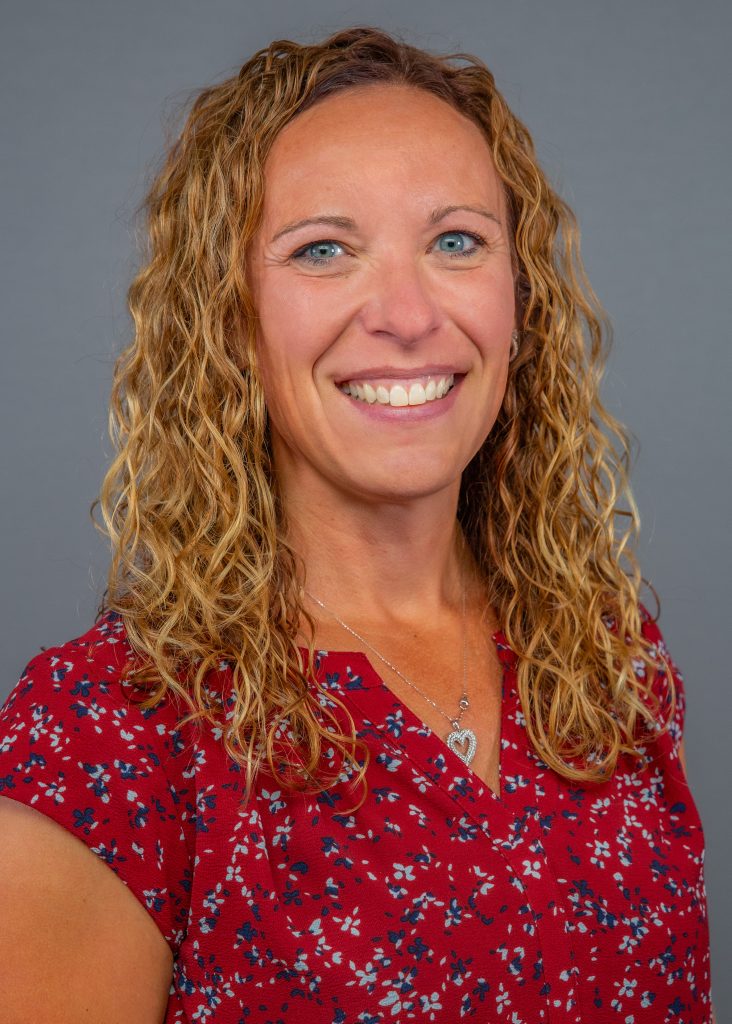 SAME DAY RESULTS GIVE PEACE OF MIND
Brian Schulz, a counselor with a local school district, began his summer vacation feeling ill. After seven days of feeling unwell, Brian went to a walk-in clinic where he received guidance for managing his symptoms. However, he remained without a diagnosis. Still not feeling well, Brian contacted his primary care physician and received an appointment within two days.
"My experience with my Froedtert primary care physician is always great," said Brian. "I value the attentive care I receive there. Based on my symptoms and because I work in schools, it was possible that I had mono. My physician ordered the lab tests, and being in the same building, I was able to leave my appointment and go straight to Lab Services for my blood draw. The convenience was excellent. Within a couple hours after my appointment, I had an official diagnosis- I had tested positive for mono."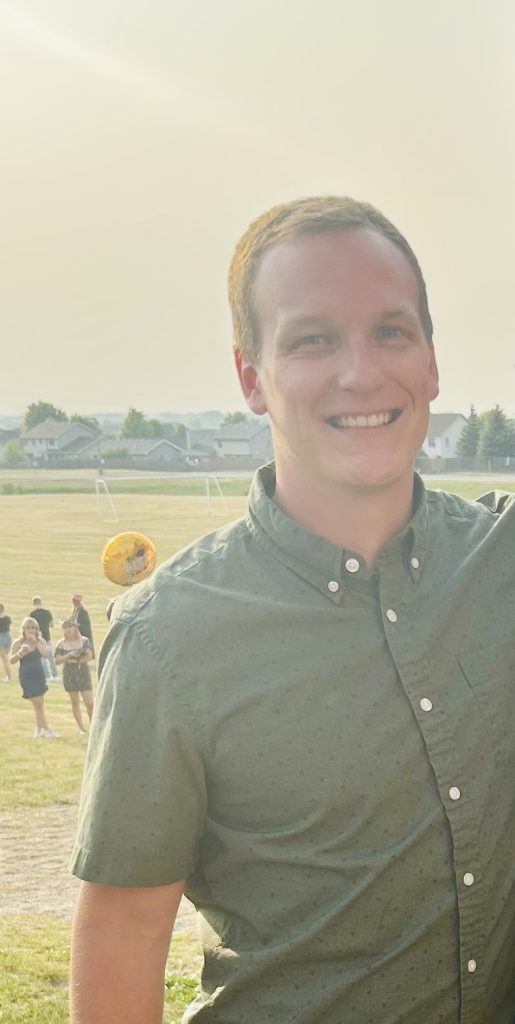 Brian was relieved to finally have an answer as to why he was feeling so sick. "Receiving my diagnosis the same day as my appointment and blood work was outstanding. My physician listened to me, ordered lab tests, and I had an answer within hours. It was remarkable! I did not have to go to a different location, and because of that, my physician was able to receive and review my lab results in a timely manner. I received my care instructions quickly, and I was grateful to have a clear understanding of what was going on with the status of my health," said Brian.
Several of Brian's kidney and lymph node functions were out of normal range. "After four weeks, follow-up lab tests were scheduled for me," said Brian. My physician was able to review the tests results with me and show me how my blood work was stabilizing. It gave me great peace of mind knowing that my body was recovering."
The convenience of appointments and lab tests being in the same building was a huge benefit for Brian. He said, "It was comforting to do all of this at Froedtert South. When I was not feeling well, it was great not having to drive to multiple places or to have to go back at a different time for blood work. Plus, the Lab Services at Froedtert South were very clean, and the staff was very caring."
WHAT HAPPENS TO A VIAL OF BLOOD?
In between Brian's blood draw and the diagnosis from his physician, his vial of blood, like hundreds of thousands of others, went on a journey that most people do not get to witness. "The process is extensive and exciting," said Heather.
Phlebotomists meet with a patient to obtain a sample for testing. Samples could be blood, urine, tissue, culture swabs, sputum or other specimens. Every sample collected is transported to Lab Services by a carrier. Once at the lab, each sample is logged into the system and its path for testing determined.
There are seven different departments of testing: transfusion services, microbiology, hematology, coagulation, urinalysis, chemistry, and anatomic pathology. Each department features different specialized teams and equipment. The length of testing time varies per category. "Core lab tests could be completed in under an hour," said Heather. "Anatomic pathology tissue testing takes at least two days to complete. Microbiology testing could take anywhere from one day to several weeks growing bacteria or viruses. Blood bank transfusions could be completed within an hour, and some trauma testing could be done within five minutes if necessary."
This is made possible by a team of eighty people including phlebotomists, medical lab scientists, and histology technicians staffing Lab Services twenty-four hours a day. "Our primary lab is in Froedtert Pleasant Prairie Hospital. We also have a small lab in the Somers Clinic and draw sites at the Pleasant Prairie Clinic, Somers Clinic, and Froedtert Kenosha Center," said Heather. "Some processes of the lab are automated with advanced technology and instrumentation. Technicians are alerted to abnormal samples and manually check that the sample itself is good. Once good, solid results are obtained, Lab Services then reports the results through the health information program for physicians."
THE FROEDTERT DIFFERENCE
"For a community hospital of this size, it has been incredibly forward thinking of our administration to invest in our Lab Services. We are very proud of the advanced services we can offer this community because of our lab," said Heather. "Having a lab on-site means results are sent to physicians faster and patients receive answers faster. We are not transporting specimens out of state. We are not an assembly line or high-volume reference lab where samples are merely a number. We know our patients here because we are part of the community. We care about every test and pay attention to every detail."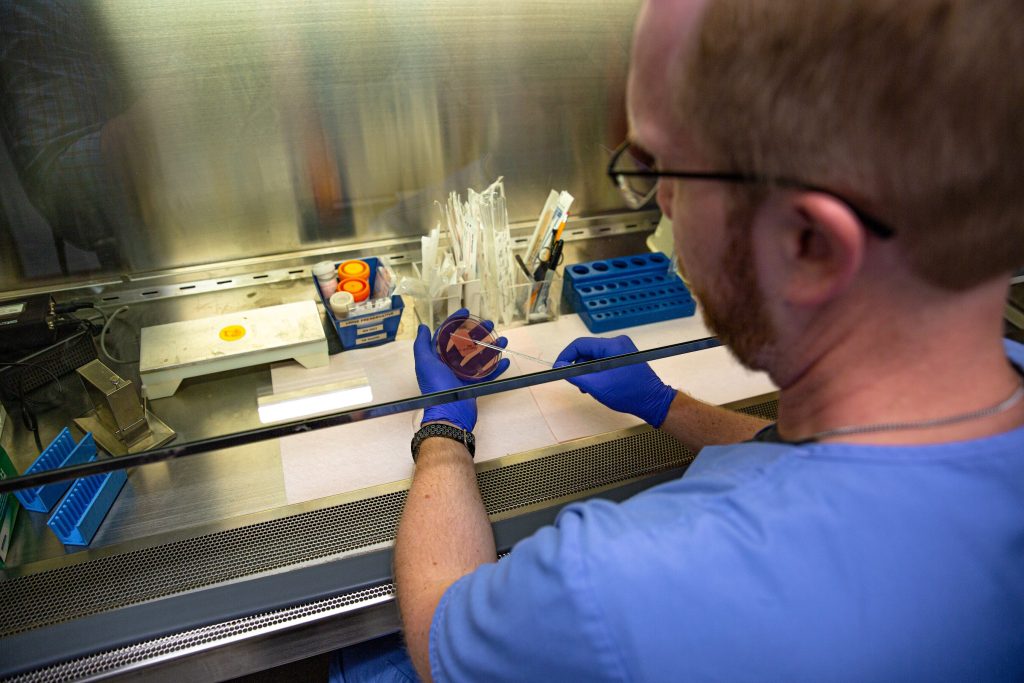 The automation line at Froedtert Pleasant Prairie Hospital Lab Services reduces or eliminates hands on touches, catches errors, sends specimens to the correct instrument for testing, and enables the lab to operate at a high volume. "We process approximately 2.5 million tests per year. More than fifty percent of the tests are taken care of in house. We only send out rare tests or ones we do not have the specialized instruments for. It is also a benefit that we can readily access the resources of the larger Froedtert system," said Heather. "I have worked here for twenty-two years, and I know how special it is that Froedtert Pleasant Prairie Hospital invests in Lab Services. When other laboratory technicians visit our lab, they are impressed not just with our equipment but that our lab has windows. It may seem minor, but many labs are an afterthought in a basement or interior room. We know we are valued here because we have windows to the outside!"
2.5 MILLION TESTS PER YEAR PLUS YOURS!
The "in between" part that the lab team skillfully performs provides physicians with the information they need to make their diagnoses. From yearly check-ups and basic labs to specialized testing orders, getting your lab work done gives physicians an opportunity to better assess the status of your health and determine a course of treatment. Heather said, "There are countless ways that lab work helps patients get the care they need. I encourage everyone to follow through with your doctor's orders for lab work. We are here to take good care of you."