KENOSHA, Wis. — A citywide fiber network created to connect Kenosha residents with lightning-fast, reliable, affordable Internet is set to reach its first homes next month.
Approximately one-third of the city is equipped with the new fiber network, according to Shawn Parker, Vice President of Government Affairs of SiFi Networks.
SiFi Networks is the driving force behind Kenosha FiberCity. It privately funds and operates citywide, open-access Smart City enabled fiber networks across the United States.
"I don't ever want to ever underestimate the power that this creates for people in our community to be able to grow and prosper and have access to the Internet in a way that will be a tremendous opportunity for everyone," Kenosha mayor John Antaramian said.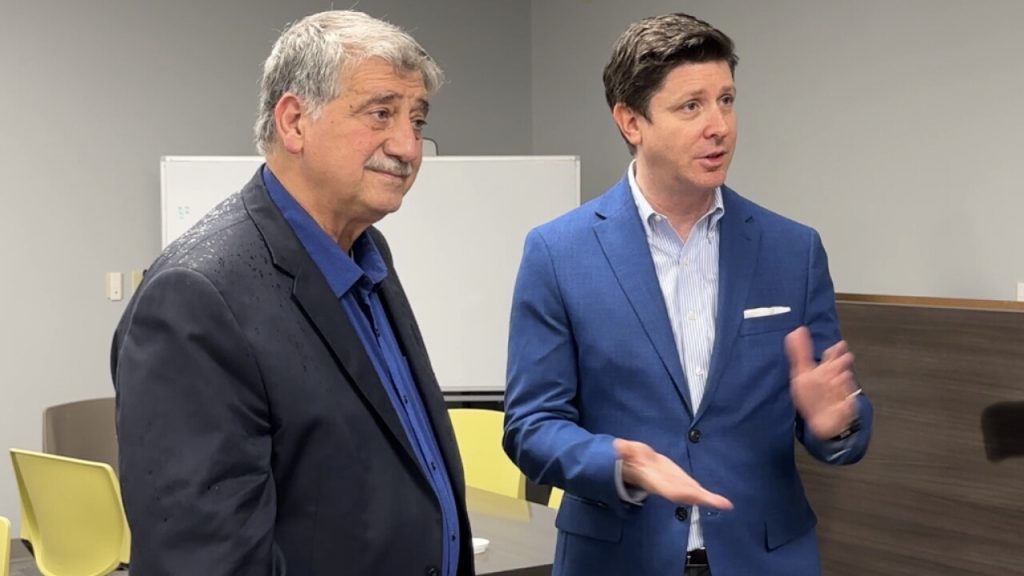 The network is designed to close the digital divide and create affordable Internet for residents. Qualifying households will benefit from discounted Internet as part of the FiberCity Aid program.
"It's all about all of us coming together, uniting, understanding that this is paramount for the future of the community," Parker said. "That is tremendously exciting."
T-Mobile Fiber is the residential Internet Service Provider on the network. Other Internet Service providers will be announced for business customers and HOA/MDUs in the near future.
Parker said the 10-Gig enabled, Open Access fiber network is the best Internet available.
"It is the gold standard when it comes to connectivity," Parker said. "So it's all the reason in the world to connect to that reliable, fast network."
The project is expected to be completed next year.
Kenosha's Jevon Claussen, Senior Director of Community Impact with the United Way of Kenosha, said it's imperative for local residents to have affordable, reliable Internet.
"It's almost impossible to fill out a job application on your phone," Claussen said. "You have to have some sort of desktop or laptop to succeed in life."
SiFi Networks launched its FiberCity Digital Inclusion Program on Tuesday at the Southwest Neighborhood Library. It donated a Digital Curiosity Station with 12 new computer tablets and a mobile charging station for the libraries' youngest visitors.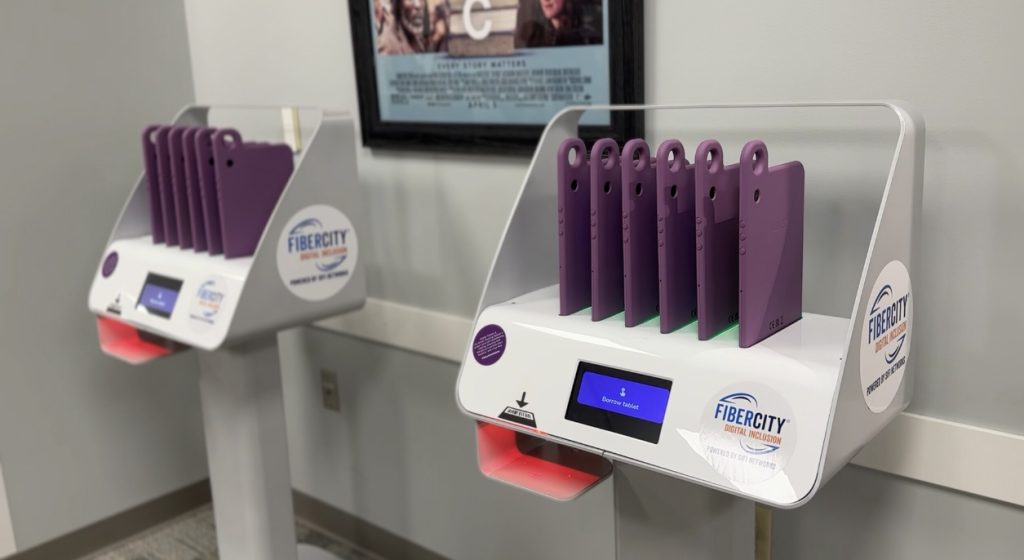 "Students use (the Internet) for everything these days. A child is not going to succeed if they don't have access to proper Internet."