KENOSHA, Wis. — Construction is underway for what is expected to be one of the biggest projects in both scale and price in Kenosha's history.
The $1 billion Kenosha Innovation Neighborhood project – designed to turn the old Chrysler Engine Plant site into a hub of the future – has begun with mass grading, footing, and foundation work.
The 107-acre site is located east of 30th Avenue between 60th Street and 52nd Street.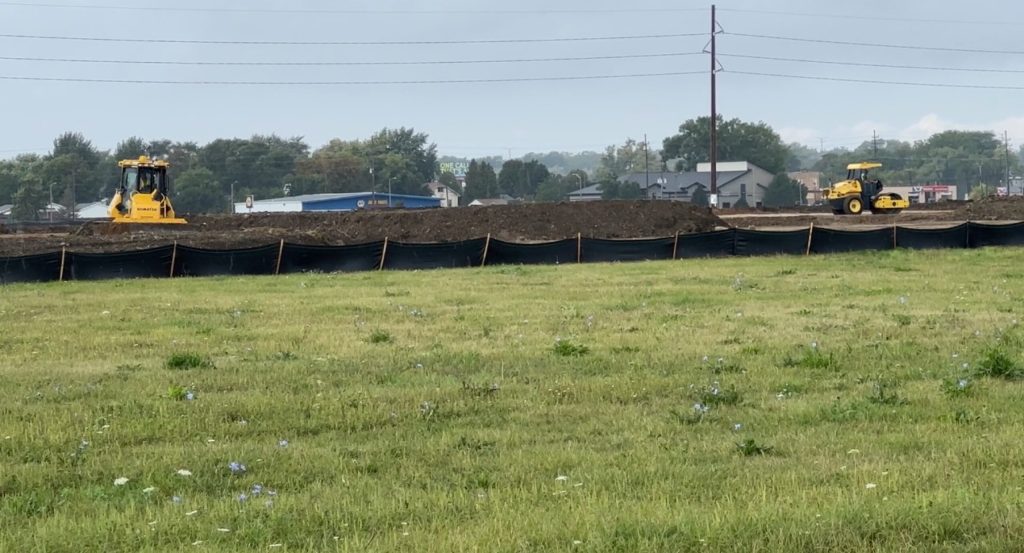 It includes a $19.5 million innovation center and a 58,000-square-foot high school. Pleasant Prairie's LakeView Technology Academy is expected to move into the new space as early as the second semester of the 2024-25 school year.
"This is an exciting time where plans start to become physical construction," said Tim Casey, City of Kenosha Director of City Development. "Everybody in the community gets to see something happening and have a better appreciation of what the future holds."
Located in the middle of the city, Casey said the project would be significantly larger than HarborPark.
That project turned the Chrysler (formerly American Motors) lakeside plant into the epicenter of Kenosha with 350 residential units, two museums, a vintage streetcar line, and a marina.
"(Kenosha Innovation Neighborhood) is comparable, but actually larger," Casey said. "It's a 100-acre site, which is very large."
Kenosha Innovation Neighborhood is a mixed-use development focused on innovation. It includes residential, commercial, and recreational space.
The land required years of remediation, planning and engineering to finally reach groundbreaking.
"It's very exciting," Casey said. "It allows an opportunity for people from different walks of life to come together and work on new ideas."