KENOSHA, Wis. — Kenosha's Jerry Witt is store manager at Jalensky's Outdoor and Marine, a sporting goods store and staple in the community since 1978.
Even he couldn't believe the news.
"I was taken aback a little bit," Witt said. "I know the store had been for sale in the past. I knew this may have come someday. I was just hoping that it would be put off as long as possible."
Jalensky's, one of southeast Wisconsin's largest independent sporting goods stores, announced it's closing this fall. The property recently sold with the new buyer set to take ownership on Nov. 14.
The future of the building has yet to be announced.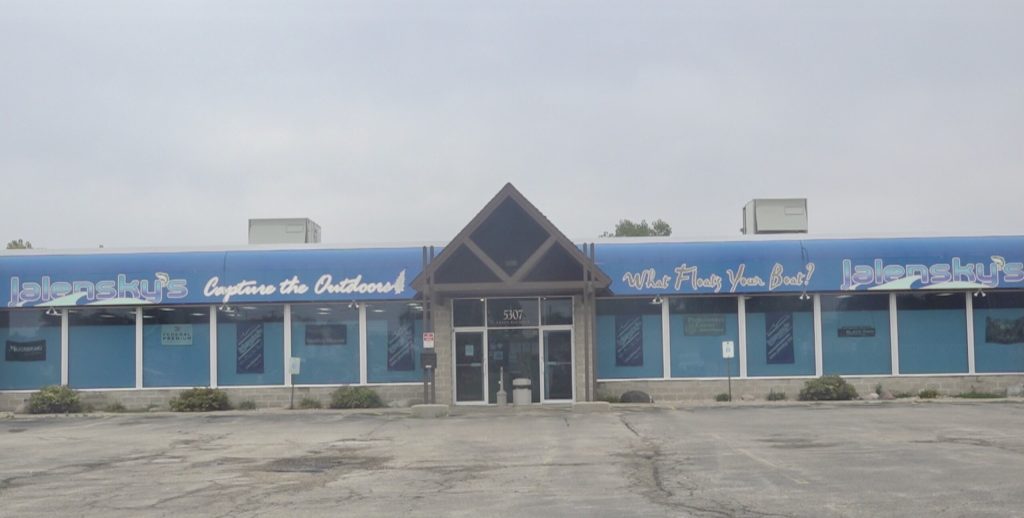 "You just don't think that things like staples like Jalensky's are ever going to go away," Witt said. "And you just feel like that's a part of Kenosha like it will always be here. You know, things do change."
Kenosha native Hugh Walter was the first person through the door on Thursday. He's been coming to Jalensky's for years for both hunting and fishing supplies as well as friendly conversation.
"I stop in here for entertainment, too," Walter said.
Jalensky's, 5307 Green Bay Road, retained all its employees during an ownership change in 2007.
"Over the past 16 years, we continued to provide the same expertise and passion for the outdoors to our customers," Jalensky's owner Melissa Oberst said.
"The devoted employees have truly made Jalensky's a special place and closing the store has been a difficult decision. It has been an honor and privilege to be a part of our customers' lives over the many years."
Jalensky's was originally located at 5803 52nd Street.