For Amanda Cutler, the sound of barking dogs was not a nuisance.
It was an opportunity.
Back in 2012, Cutler was working a seasonal job doing taxes for people. What was then known as Safe Harbor Humane Society was right around the corner from where Cutler was doing taxes, and her neighbors were a tad noisy.
"I could always hear the dogs barking when I would go to work," Cutler said.
So she decided to take action, and that didn't mean asking the dogs to quiet down while she pored over W-2 forms. Cutler was an animal lover who had just gotten a pitbull herself, so it was almost like those barking dogs at Safe Harbor Humane Society were calling out to her.
"I went online, and I saw that they had volunteer positions open, and I had actually just gotten a pitbull myself," Cutler recalled. "I saw that most of the dogs that were on the website were (pitbull)-type dogs.
"… So then I applied to be a volunteer. They got back to me, and I saw right then, too, they also had an opening for a part-time adoption counselor."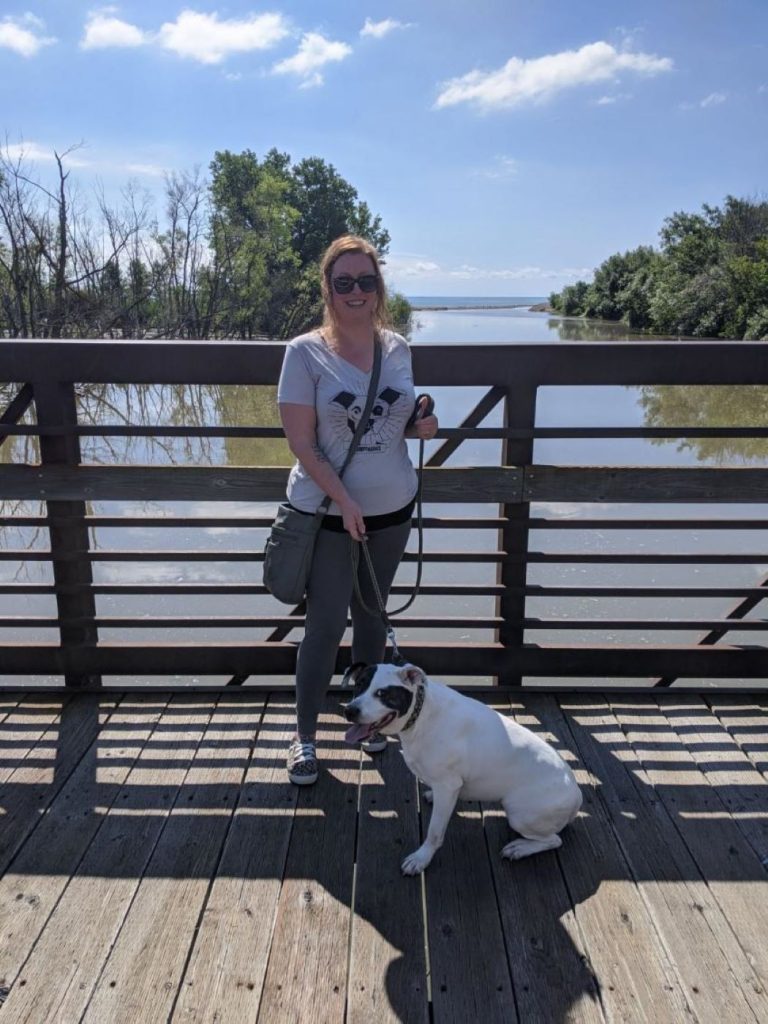 Thus led to a career change and employment that Cutler has enjoyed ever since.
After starting as a part-time adoption counselor at then-Safe Harbor Humane Society in April 2012, Cutler has worked a number of jobs in the organization and now holds a key role in the facility after it underwent a big merger just months ago.
Named Executive Director of Safe Harbor Humane Society in June 2022, Cutler is now Shelter Director for the facility, which is now called the Wisconsin Humane Society Kenosha Campus.
This past June, the Wisconsin Humane Society, a network that now consists of six campuses in the state, officially merged with Safe Harbor Humane Society. The shelter is still located at 7811 60th Ave., but now it's part of a larger network of shelters.
For all she's done for animals – and people, of course – in the area and for her ongoing role at the Wisconsin Humane Society Kenosha Campus, Amanda Cutler has been named this week's Kenosha.com Kenoshan of the Week.
More resources
During an interview in her office this week, Cutler said Safe Harbor "was a wonderful organization, but we were very small."
By merging into the Wisconsin Humane Society network, the Kenosha facility now has access to much greater resources, particularly those in the critical veterinarian department. The Wisconsin Humane Society is a nonprofit organization, just as the Kenosha campus was when it was Safe Harbor.
"We can move animals to different campuses, there's a team of multiple vets that can kind of do different things," Cutler said of the advantages of being part of the Wisconsin Humane Society. "As Safe Harbor, we were really struggling to keep a vet. There's a national veterinary shortage, and as a very small shelter that didn't offer health insurance or anything like that, it was pretty difficult.
"Now as Wisconsin (Humane Society), we have those resources, as well as being able to offer our employees stuff like health insurance, 401(k), that kind of thing. That is really difficult to do as a nonprofit when you only have 20 people, as opposed to a nonprofit with 200-plus employees."
Cutler says the primary source of funding for the Wisconsin Humane Society comes from donations. The Kenosha facility does have contracts with municipalities in Kenosha County to provide stray animal services, but that doesn't account for much of what the shelter needs funding for.
"It's not a huge percentage of our budget," Cutler said of those contracts. "It's mostly just to offset some costs."
So, the Wisconsin Humane Society is reliant upon the kindness of people, local businesses and other organizations.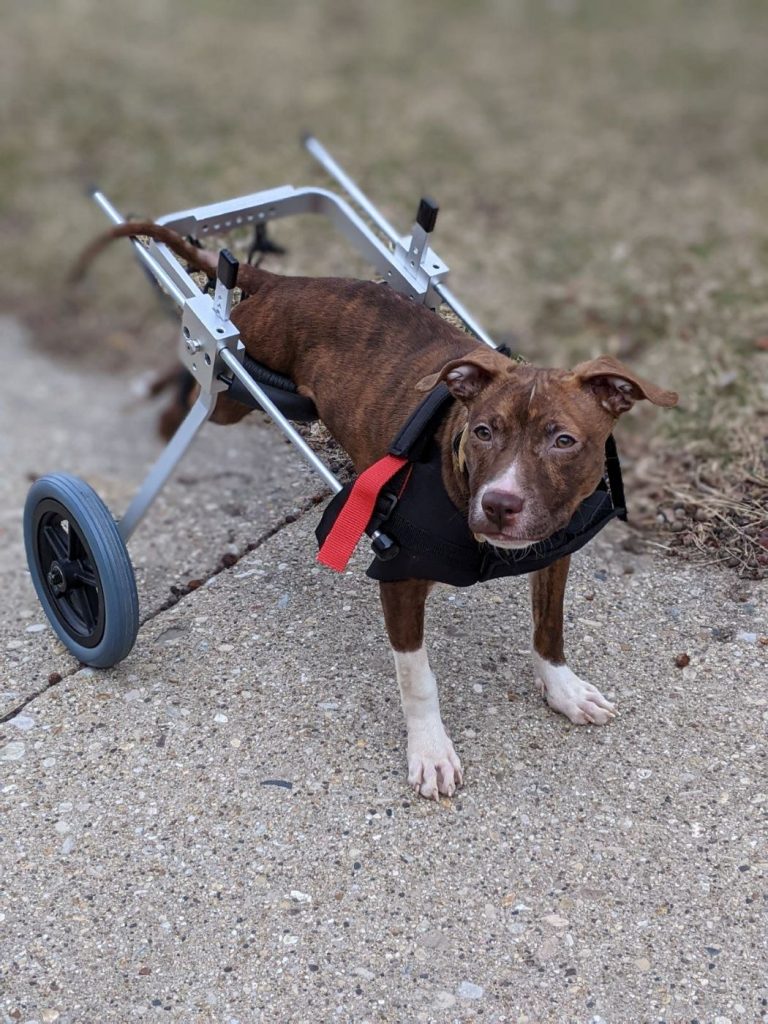 "Our fundraising is still kind of in transition from Safe Harbor to Wisconsin (Humane Society)," Cutler said. "There's definitely huge fundraisers out there for Wisconsin. We have an online donation drive, mailer donation drives, that kind of stuff.
"And then we do have a lot of support from some of the local organizations in the community who donate to us. Like just (on Tuesday), we got an entire van full of Amazon donations."
The shelter is always looking for donations, whether that be in the form of money, or in supplies like blankets, food, laundry detergent or anything else the shelter may need.
Cutler says financial donations can be made via the Wisconsin Humane Society's secure donation website or by mailing a check, and donated supplies can be dropped off at the Kenosha facility during open business hours, which are Mondays, Tuesdays, Thursdays, Fridays and Saturdays from 1 to 6 p.m. (the shelter does not have open business hours on Wednesdays and Sundays).
All different kinds of animals
Cutler says what makes her job with the Wisconsin Humane Society so fun and unique – in comparison to preparing dozens and dozens of tax returns, for example – is that it's something different every day.
Yes, the shelter primarily houses dogs and cats, but Cutler says rabbits, guinea pigs, hamsters, gerbils and even a pot-bellied pig or two come through, in addition to all sorts of other animals.
"I think one of the best things about an animal shelter itself, and why I've stayed here for as long as I have, is that no two days are ever the same," Cutler said. "It's always something new every day. You never know what we're going to get.
"It could be 52 dogs, it could be 12 geckos. … We've had pot-bellied pigs. We've had all sorts of fun creatures come through, and it's always just a different time and different experiences."
As of Tuesday, while giving this interview, Cutler said that physically, in the building, the shelter was housing 34 dogs and 108 cats. Additionally, she said the shelter had 40 animals in its foster program, which is a great two-way street for animals and people who want to care for them for a period of time, with the possibility of adoption.
In the foster program, for example, a person may take a small dog home from the shelter, perhaps one that needs a break from being around the larger dogs that it's housed with. Eventually, that person either brings the dog back to the shelter or adopts the dog right to their home, without having to take it back to the shelter at all.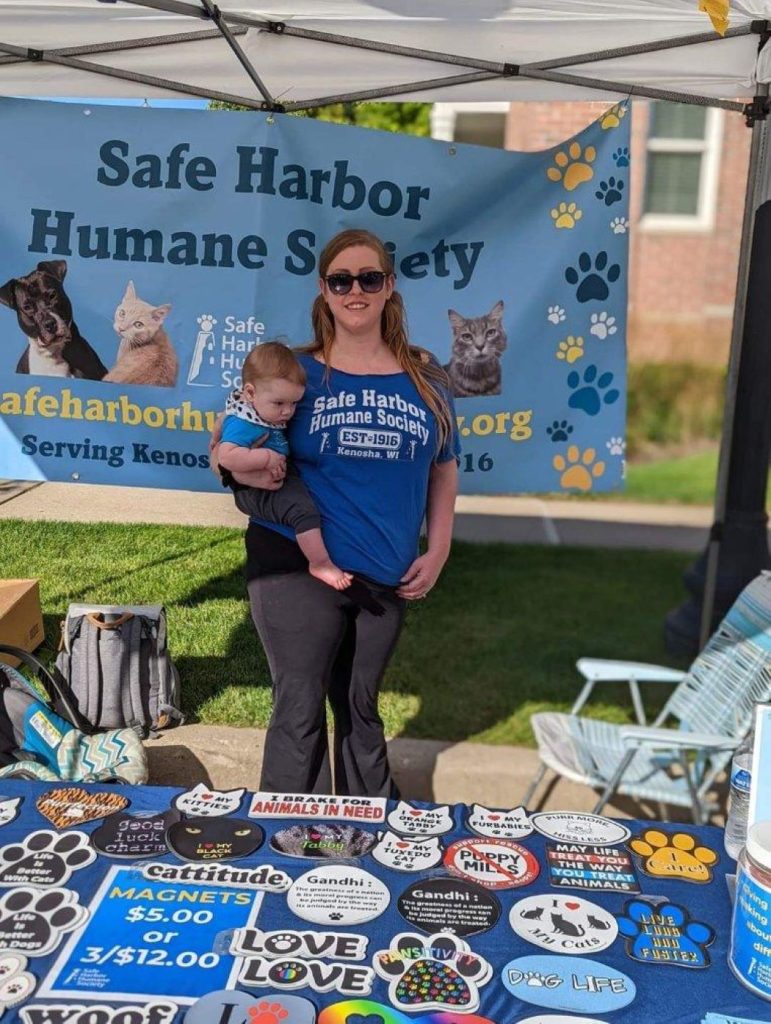 "Our foster program mostly supports a lot of … kittens, but it's also some adult cats that just need some medical treatment for a couple weeks," Cutler said. "So it gets them out of the shelter, into people's homes. They foster them and then bring them back when they're healthy, or they can even do a foster-facilitated adoption through that program and actually adopt them straight from their homes.
"… There are some animals who don't handle the shelter environment as well as others, like small dogs and stuff like that. Those little guys tend to not do as well when they're surrounded by 65-pound dogs all around them."
As you'd expect, the shelter is busiest during the warmest months of the year, when animals are most likely to be out and about and also breeding.
"From April to November, we see just an influx of kittens, because of all the cats that are outside making more cats," Cutler said. "They're very good at it."
Cutler said the Wisconsin Humane Society houses about 3,000 animals from around the community each year. Just last month, during the warm August days, Cutler said the shelter did 143 adoptions.
While getting stray or neglected animals adopted into loving homes is a big part of what the Wisconsin Humane Society does, Cutler said the majority of what the Kenosha facility does is actually "reclaims," when a pet owner loses its pet and reclaims it.
"More than 50 percent of the dogs that come into our facility are reclaimed by their owners," Cutler said, noting that the Kenosha Police Department does animal control for the City of Kenosha.
"… So if the dog's out running around, the police officer picks him up, they bring him in here. We scan him for a microchip, look for tags, that kind of stuff, look through our lost reports, and then we'll go ahead and contact the owners and have them come in."
Cutler relayed a heartwarming "reclaim" story just from Tuesday.
"We just had one maybe 10 minutes ago, where a cat snuck out the door on her owner," she said. "Luckily, the animal had a microchip, so those are always phenomenal for return-to-owners.
"… We called her maybe less than an hour ago and sent her an email. She flew here, came in in tears. She was so happy, because she was so worried that her cat had gotten injured or ran away, or any number of things that can happen to a little cat outside running around."
Pets are family
Cutler herself is originally from just over the border in Beach Park, Ill., but she came up to Kenosha in sixth grade and has been here ever since. She attended Lincoln Middle School and graduated from Indian Trail High School and Academy in 2007.
Cutler and her now-husband, Mark, actually met while at Lincoln Middle School. They were married at Southport Beach House and now have an 18-month-old son, Arlo.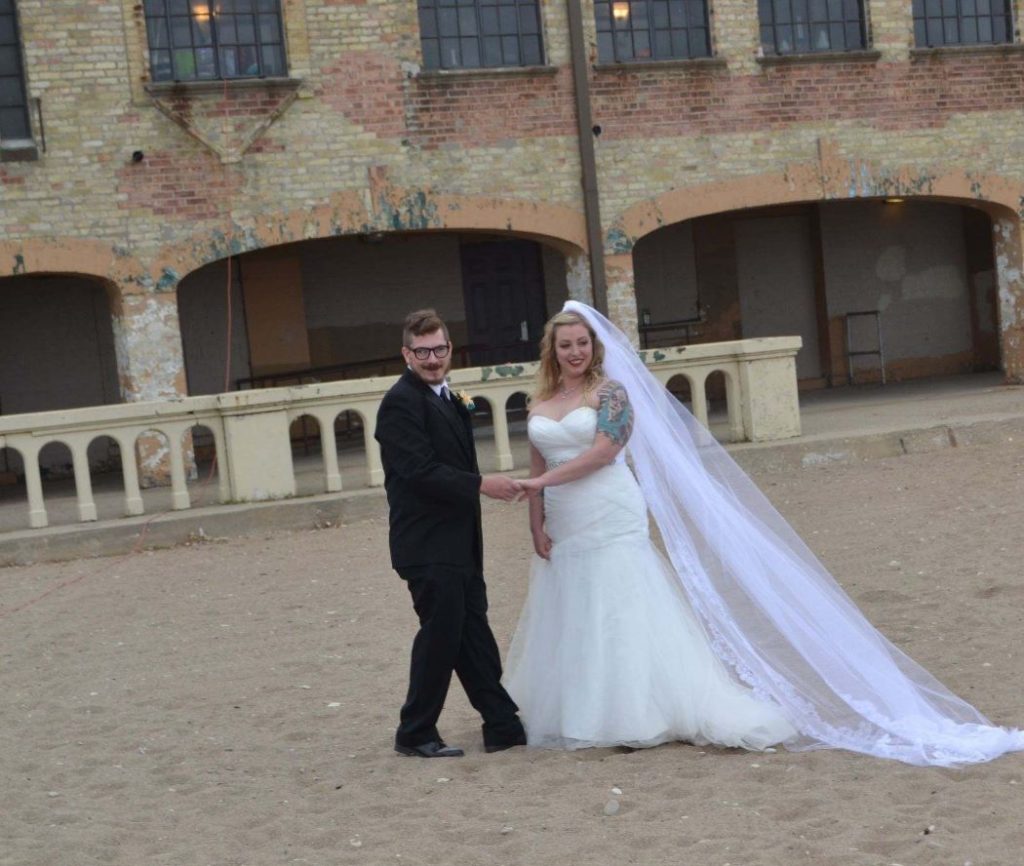 Like many Kenoshans, the family enjoys the bevy of downtown activities available and just enjoyed a whirlwind of summer fun.
"We live not too far from downtown at all, so we go to everything," Cutler said. "… Cheese-A-Palooza, a lot of the Catholic (Church) festivals, that kind of stuff, usually on the weekends. All summer long, there's some type of fun thing.
"… We kind of move around to all those little local things. The little guy's had plenty of funnel cakes this summer."
Cutler characterized Kenosha as a very pet-friendly city, especially the downtown area and establishments that feature more open-air venues.
"So many of the different places are animal-friendly now," Cutler said. "I know that we've done events with Captain Mike's and stuff in the past. They're always animal-friendly. They've been great to us.
"And a lot of the biergartens are animal-friendly, so we've done some of those events in the past. A lot of the newer bars and restaurants definitely try to appeal to that, especially in the downtown (area)."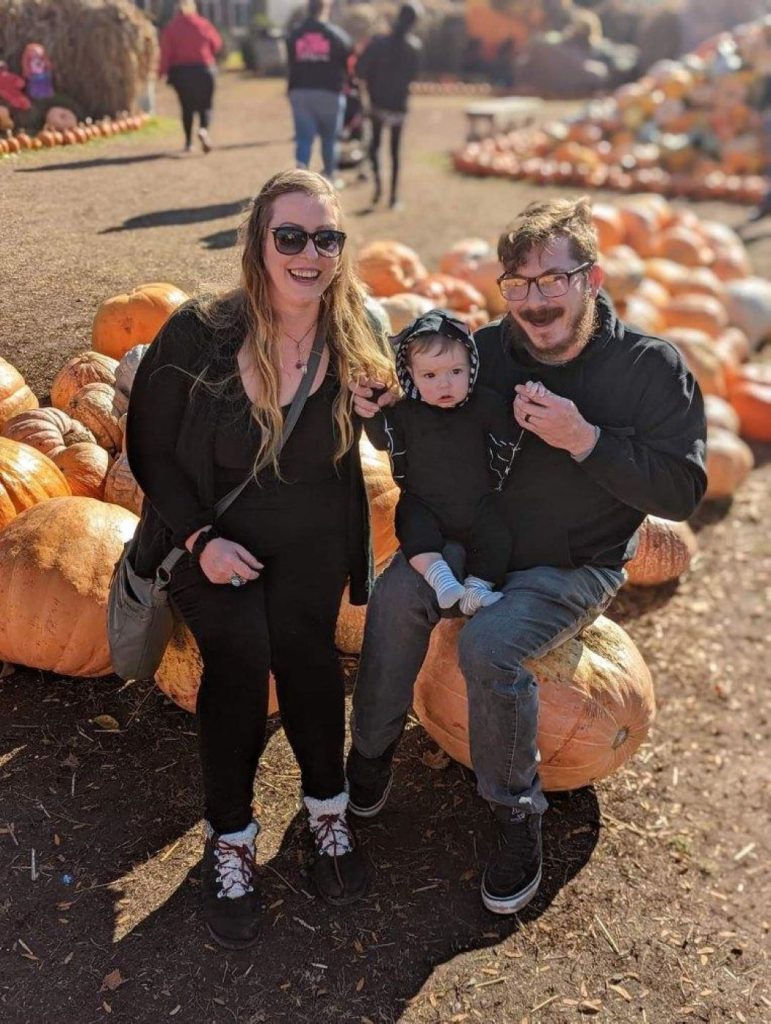 Not surprisingly, Amanda, Mark and Arlo also count four tortoises, three cats and two dogs among their brood.
Sure, not every person is an animal lover, but those who have pets understand the special bond between humans and their animals.
Amanda Cutler and the Wisconsin Humane Society Kenosha Campus help to facilitate this relationship by keeping animals safe and healthy and getting them adopted into loving homes, or reuniting them with their owners.
"I think that for a lot of people, animals are their family members," Cutler said. "… And they really do provide an immense amount of comfort and companionship to a lot of people, especially people who maybe don't have that companionship elsewhere in their lives.
"We adopt out to all different kinds of families – families of one, families of 10 – and they're all looking for animals to add to their family for different reasons. But every one of them is looking to add animals to their family because they love animals. You don't come into a shelter unless you're looking to take something home."
To watch Amanda's interview with TMJ4 News, click here: https://www.youtube.com/watch?v=iNK3Qr-B5Kc