If you just heard Lucas Dix mention the location of the school where he teaches, rather than spell it out, you'd assume he's just a short drive up the road from his native Kenosha.
Actually, Dix is many miles away, in the Pacific Northwest.
In a funny coincidence, Dix teaches at Rowe Middle School in Milwaukie, Oregon. Yes, that's Milwaukie, with an "ie," not the Milwaukee that's more familiar to Kenoshans.
"Yeah, pretty crazy, right?" Dix says. "… I teach in Milwaukie, with an 'ie.'"
Well, whatever the spelling and wherever the location, Dix – who graduated from Bradford High School in 2003 – is excellent at his job, so excellent that he recently received a major honor for his exemplary work.
Dix was a recipient of the prestigious 2023 Educator of the Year award from OnPoint Community Credit Union, based out of Portland. He was one of four Oregon educators to win the award among eight who were nominated. Dix was honored for his outstanding work teaching sixth- to eighth-grade media arts and journalism at Rowe Middle School.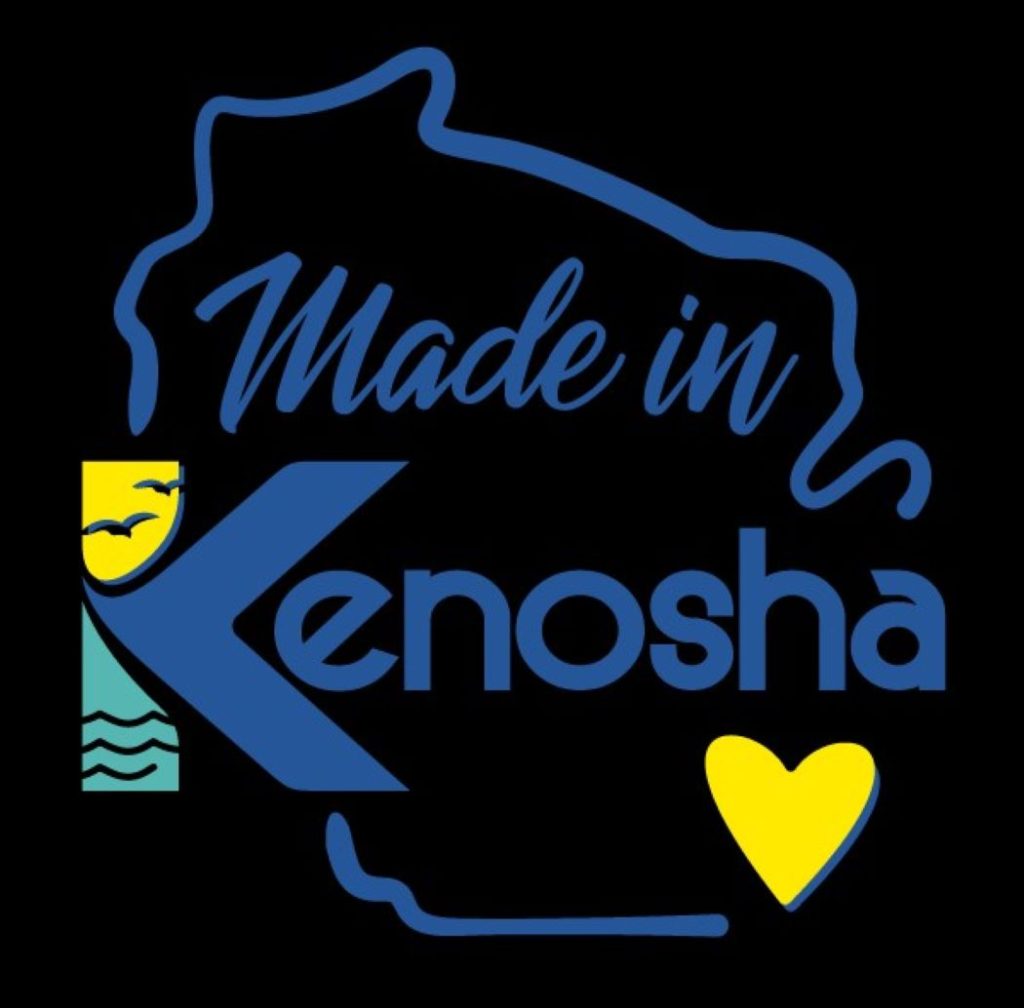 Each Educator of the Year winner had their mortgage or rent paid for one full year, and their schools received a $2,500 donation for resources and supplies.
While Dix's official role at Rowe Middle School is media arts and journalism instructor, his unofficial title is "school culture champion," according to a write-up by OnPoint about its Educator of the Year awards (click HERE for the full write-up).
One of Dix's classes is called the Shamrock News, in which his students make a weekly 20-minute YouTube video on topics ranging from social-emotional development to grammar.
"It has just all the information of what's happening inside the school and inside the community," Dix said in a phone interview last week about the Shamrock News videos.
Remarkably, Dix said, the Shamrock News just began production on its 10th year with the start of the 2023-24 school year. And last year, it aired its 300th episode.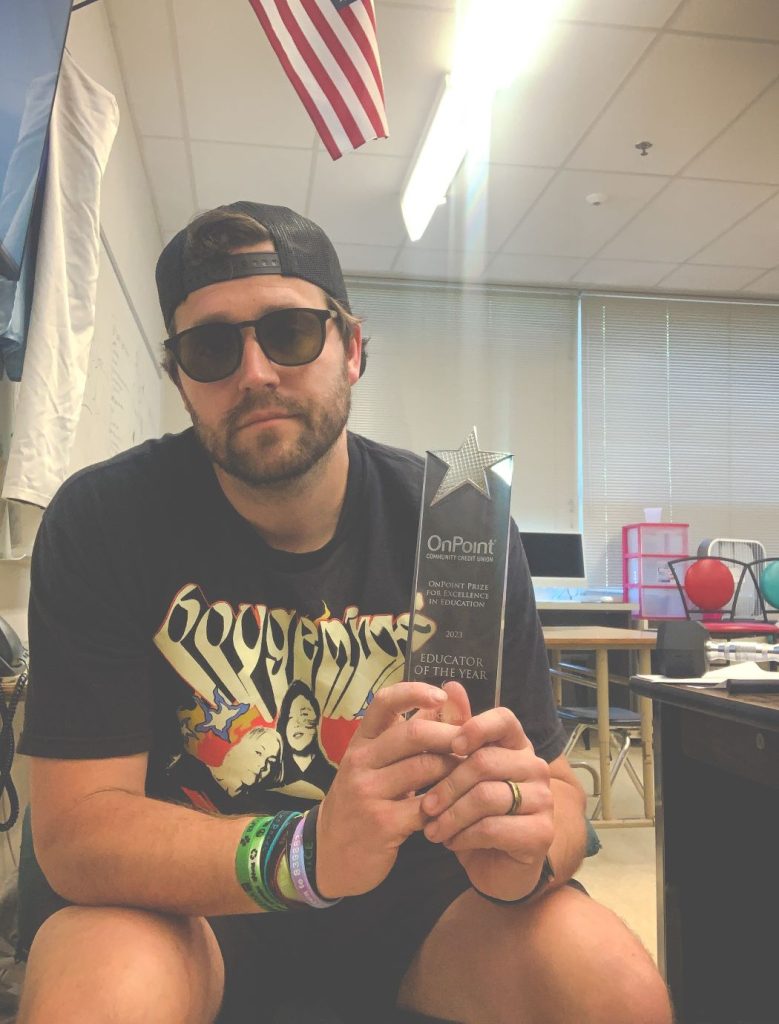 Needless to say, Dix was extremely flattered and honored to be named a 2023 OnPoint Educator of the Year. He was honored in a presentation that his students got to watch on TV and received all sorts of kind and gratifying words from students, friends and current and former colleagues.
"I talked to my wife (Christina Welker) about it, she also teaches at the same school (sixth-grade math and science)," Dix said. "I was just telling her, 'I almost got to experience, like, my eulogy while I was around.' People were saying so many nice things and were so validating and so kind, and I just got to be there for it.
"… It feels validating, it feels great, and it was really awesome to have a few days where people were just kind of singing my praises and showing me a lot of love. It just lets you know you're in the right place."
Moving to Oregon
Of course, you may be wondering why a kid from Kenosha – by the way, Dix's mom, Lynda Dix, is the owner of The Artistry Hair Studio in Kenosha – wound up relocating all the way to Oregon.
The answer is music.
Dix attended Forest Park Elementary and McKinley Middle School before graduating from Bradford. He then went off to college at UW-La Crosse, graduating with a Bachelor's Degree in Education and an emphasis in English.
In the meantime, Dix had befriended Gavin Soens of Kenosha while growing up, and they shared a passion for making and performing rap and hip-hop music. They were both in La Crosse at one point, while Gavin's older brother, Brannon, lived out in Portland.
So an idea was born.
"We wanted to go somewhere, to a bigger city, and perform," Dix said. "So Gavin was like, 'We should go move out to Portland.' … So then Gavin and I moved out here."
Dix said he and Soens made music and performed together in Portland for about four years and were doing well. Tragically, however, Soens was diagnosed with cancer and passed away in April 2012.
Obviously, losing his close friend was a huge blow for Dix, but he didn't leave Oregon. At the time of Soens' passing, Dix had a long-term sub job at Rowe Middle School. And he hasn't left.
"Right after that school year, they asked me if I'd be willing to come back in the fall and be a teacher there," Dix said. "And I accepted the job for the fall of 2012, and I've been there ever since."
Passion for teaching, helping youth
Growing up in Kenosha, Dix always had an interest in helping area youth.
He played basketball at Bradford and in middle school and high school worked at the old KYF, and later the Boys and Girls Club of Kenosha, doing things like refereeing basketball games and umpiring T-ball games. Meanwhile, Dix always had a passion for writing, which morphed into a passion for teaching when he took an English class at Bradford under Todd Haywood.
Suddenly, Dix's passions for sports, writing and teaching all kind of coalesced into one.
"I knew I wanted to be a writer as I was going through middle school and high school," Dix said. "And then I had Mr. Haywood at Bradford, and I really liked his class. And I was like, 'You know, if I can't write, then I think being an English teacher would be pretty, pretty dope.' So Mr. Haywood was the inspiration for that.
"… I was a hooper, and I played ball, and I always just was around that. So I was like, 'You know what? If I taught, I could teach writing, which is something I really like, and I could coach basketball, which is something I really like.'"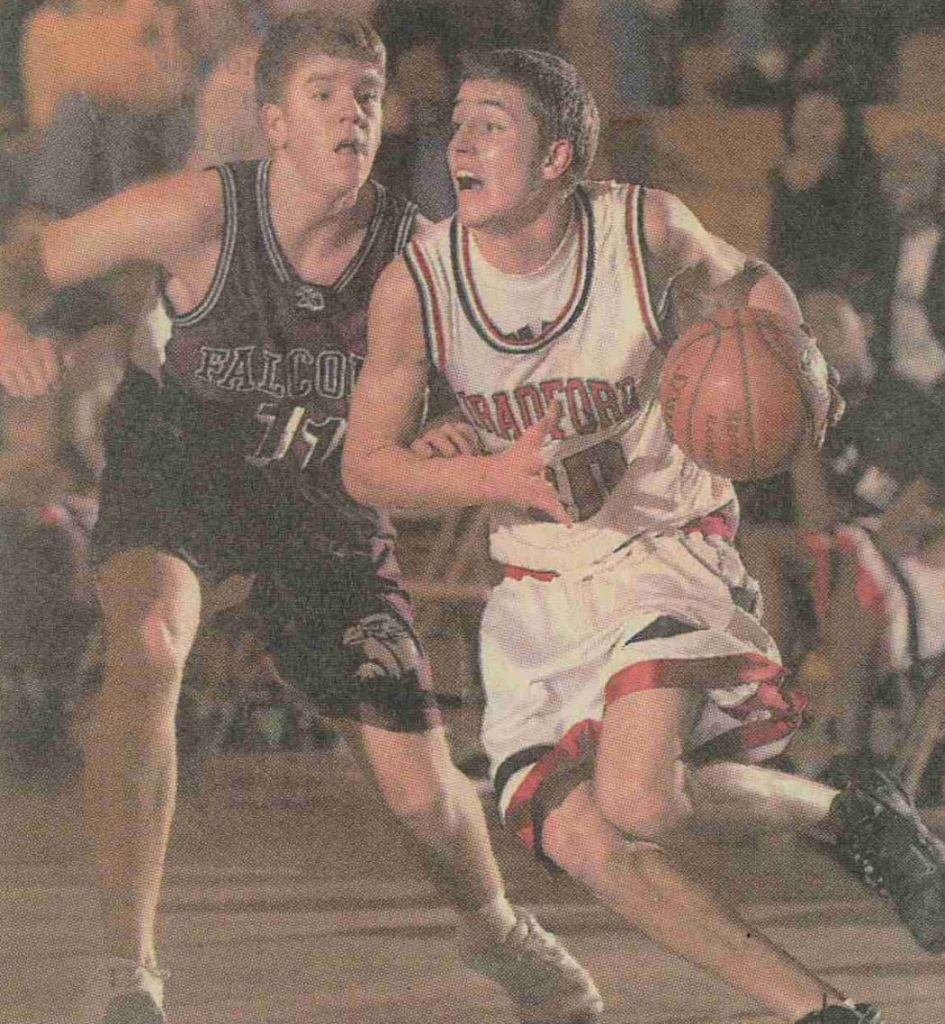 As mentioned already, Dix also has a big passion for music, which he used for a Master's Degree class in 2013. Shortly after he had become a full-time teacher at Rowe Middle School, Dix created an educational rap song called The Comma Dance for his Master's class and enlisted his students for help.
"I told the kids, 'Hey, if you help me out with this assignment and you guys partake in The Comma Dance stuff, at the end of the year we'll make a music video,'" Dix said. "So we made a music video at the end of the year, and I was like, 'If we get 5,000 plays on YouTube, I'll throw you guys a pizza party.'
"… It kind of went somewhat viral, and we ended up getting like 40,000 plays within a couple weeks."
Apparently, that music video caught the eye of Dix's superiors.
"After that happened, my assistant principal was like, 'Hey, instead of doing the announcements next year, where someone just gets on the loudspeaker and yells through the loudspeaker, I want you to do a weekly show where you make a YouTube video and we post it every week. We'll call it the Shamrock News, and you just get to make that episode every week,'" Dix said.
"I was actually a little upset at first. I was like, 'I just built these whole curriculums. Now you want to give me a whole new class?'"
Of course, the Shamrock News turned out to be a huge positive for Dix and the students at Rowe Middle School, with more than 300 episodes now created on its YouTube page. Check out the Shamrock News HERE.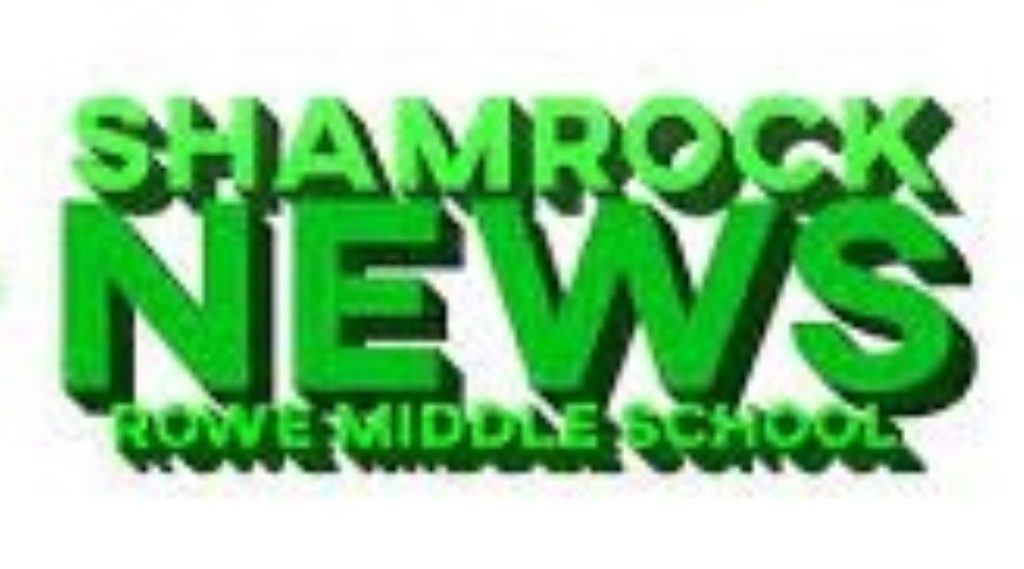 Dix hopes his students learn many valuable skills – and have tons of fun, too – from the Shamrock News experience. For example, he said he had one student during the third season who wanted to create rap music. So Dix helped him learn some recording skills, and now that student has his own Spotify channel.
"I want them to learn some skills that they can use," Dix said. "Like, if you go run your pizza shop, I hope my class makes it so that you know how to make a flier for the new specials that you've got coming up, that you know how to use your social media in a positive way to tell people to come to your place."
In addition to creating the Shamrock News class, Dix has done so much more for Rowe Middle School. He created the Rowe Zine, a magazine featuring writing pieces from language arts classes, invented the 1 Million Word Club to encourage student reading and revived the tradition of school dances.
And he's also stayed active in sports, coaching junior varsity basketball at the high school level and cross country and track and field in middle school and high school.
With everything he does, Dix is aiming to help students feel like a valuable part of their community and use whatever skills they have to create art.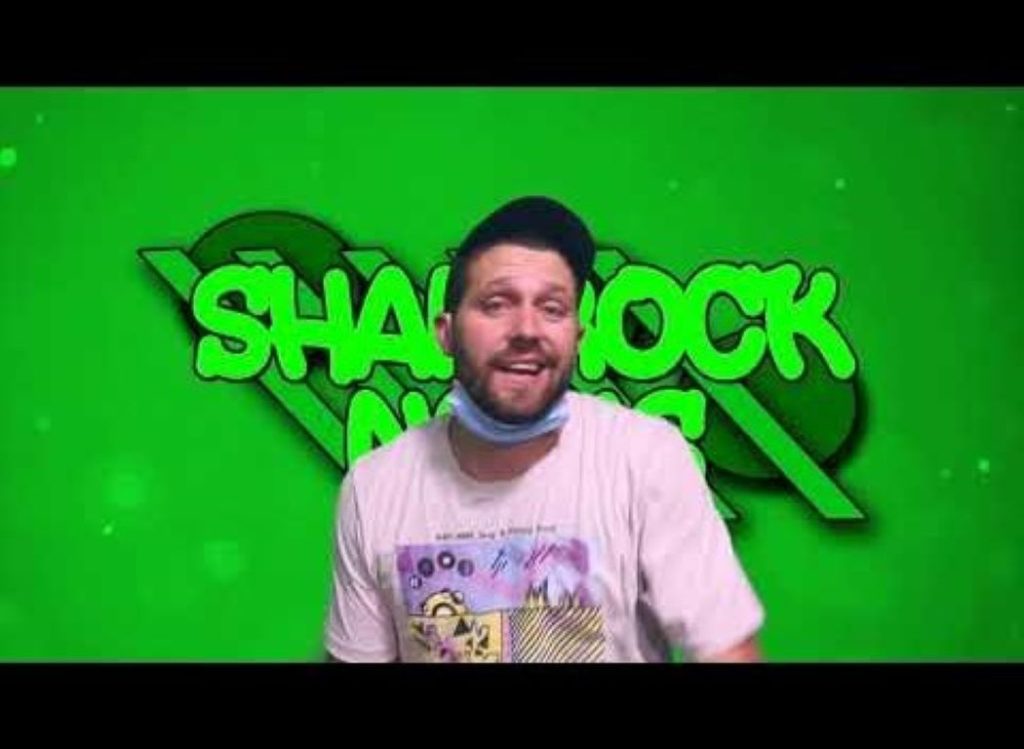 "I really want them to kind of just experience how fun it is to be in a community and how fun it is to work hard and help each other out," Dix said. "And then hopefully, when they go become voters, when they go become adults with stakes in the community, they carry on that same mentality of, like, 'Hey man, we pick each other up. We've got this.'
"I think that's my main objective. And part of that is, we have fun, and that's what communities do. And we create awesome art, and that's what communities do. And we help each other, and we look out for each other."
(To check out a TV interview Dix did with KGW8 News in Portland about his OnPoint Educator of the Year award, visit THIS LINK.)
Hometown in his heart
Despite living in the Pacific Northwest for over a decade now, Dix hasn't lost the passion for his hometown.
Dix said he gets back to Kenosha when he can, last visiting for Christmas in 2023.
He fondly recalled playing basketball for hours at Lincoln Park and Petretti Park while growing up and has his favorite food joints to hit up whenever he comes home.
"I miss Big Star with all of my soul, every single summer," Dix said. "The Spot, too. … I love my family, who's all there, I love my homies who are there. It's a really, really fun place to be.
"Honestly, had I not met my wife, I probably would've eventually come back at some point."
When he does come back to the area, if the weather is warm, Dix says he'll find a lake to jump in right away. There are plenty of those to choose from in Kenosha County.
"The one thing I miss (about) the Midwest is just there being a lake to swim in within five miles of anywhere you're at," Dix said. "Out here, all the water's like glacial runoff, so it's freezing.
"So every time I get to go back, I get to go to Twin Lakes or (elsewhere) and just be like, 'I'm just going to sit up to my neck in water.'"
And when he comes back around Christmas-time, Dix loves to check out Kenosha's high school hoops spectacular, the Doctors of Physical Therapy Holiday Classic. When he was in high school, the holiday basketball showcase was known as Holiday Hoopla and only featured maybe a few teams.
Now, the Doctors of PT Holiday Classic is way larger than that. Last year, it featured 34 teams at two different venues. Dix is impressed.
"The last time I was back home, I was like, 'Man, it's a whole thing,'" he said. "… Now it's this big old event. I love it."
Yes, the Milwaukie that Lucas Dix teaches at now is a long, long way from the Milwaukee he grew up just down the road from.
But the friendships and life lessons he gained in Kenosha have become a huge foundation for the successful teaching career Dix is now enjoying in Oregon, and it's his many past and present students who are benefiting as they pursue their own paths in life.
"I think a good portion of what makes me me has come from (Kenosha)," Dix said.