"We received a phone call that we were under attack," Pleasant Prairie Assistant Fire Chief Aaron Longrie said. "We couldn't believe what was happening. It was an absolute nightmare."
Longrie was one of several first responders honored in multiple, local 9-11 remembrance ceremonies on Monday.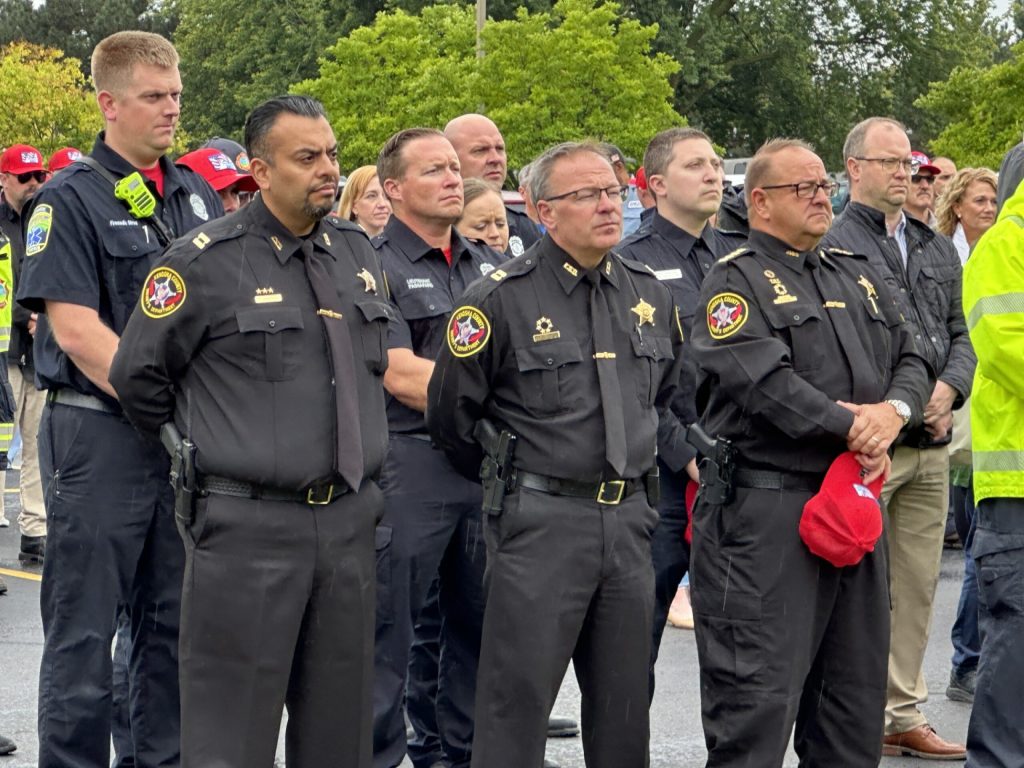 It marked the 22nd anniversary of the 9-11 terrorist attacks on the World Trade Center, Pentagon, and United Airlines Flight 93.
Flags flew at half-staff throughout the country for Patriot Day, serving in remembrance of the lives lost on September 11, 2001.
Longrie participated in a ceremony at Kenosha's Mission BBQ before observing the annual EMCO Chemical Distributors 9-11 Remembrance Ceremony in Pleasant Prairie.
It was an emotional day for many.
"When it affects our organization or our profession, it kind of hits home a little deeper," Lawrie said.
Pleasant Prairie Police Chief David Smetana said he's appreciative of the local ceremonies. EMCO has honored first responders with an annual event every year.
"Commemorating this and remembering this on the part of EMCO shows the bigger remembrance from the community," Smetana said. "And that is something, that event, that day, is something we never want to forget."