It's always a tough day on the calendar for Kenosha foodies.
Big Star Drive-In, a Kenosha landmark since 1954, served its final burger, fries and shakes for the 2023 season on Thursday (Aug. 31). That's something of an "end-of-summer" demarcation line for Kenosha, although there's nothing to suggest that in the Labor Day Weekend weather forecast, of course.
"I've been coming here for 53 years," Kenosha native Gregg Spino said while stopping at Big-Star for one final time in 2023 on Thursday. "This place hasn't lost its charm. The food tastes the same now as it did in 1970."
Big Star typically opens on March 1 – symbolizing Kenosha's unofficial arrival of spring – and closes around Labor Day. Carhops deliver, on average, over 1,000 burgers a day, according to third-generation owner Chuck LaFerney.
Kenosha's Samantha Brothen has been working at Big Star for 17 years. She came in early for lunch before her final shift of the season.
"My husband is working right now, cooking," Brothen said. "My sister works here. My brother-in-law, (too). It's all family."
Brothen said it's the menu – mostly unchanged for nearly 70 years – and consistency of taste that keeps customers coming back.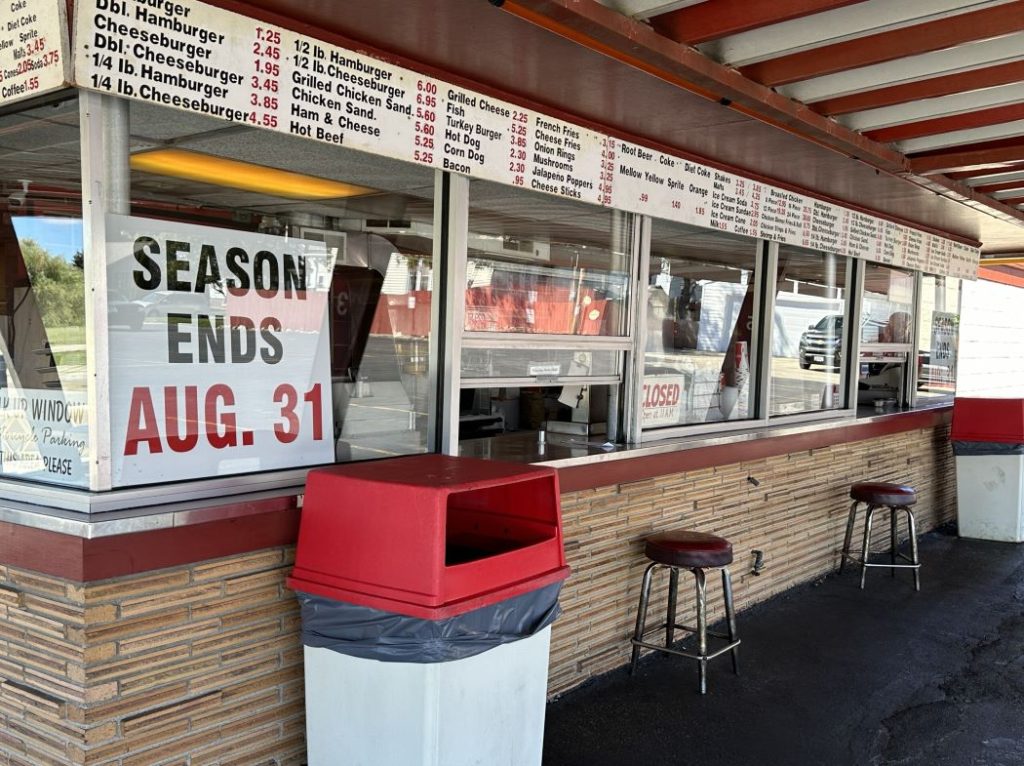 A few even go to extreme measures to eat Big Star all year long.
"Some people freeze burgers," Brothen said. "I've had a lot of people that get them plain and they freeze them for the winter, just so they can have Big Star."
Customers arrived at Big Star early on Thursday, nearly one hour before its 11 a.m. opening. Many of them were aware that, on the last day of the season, the food only lasts until it's gone.
LaFerney predicted the coolers would be bare before late dinner.
"I start at 4 p.m. (Thursday)," Brothen said. "I might not be here very long."