The Restaurant:
Frites on the Streets, mobile, is an 80s/90s style food truck, serving sliders and fries with a twist.
The Featured Dish:
Welcome to the Jungle – House fries loaded with cheese sauce, grilled steak, diced tomatoes, guacamole, sour cream, and green onion.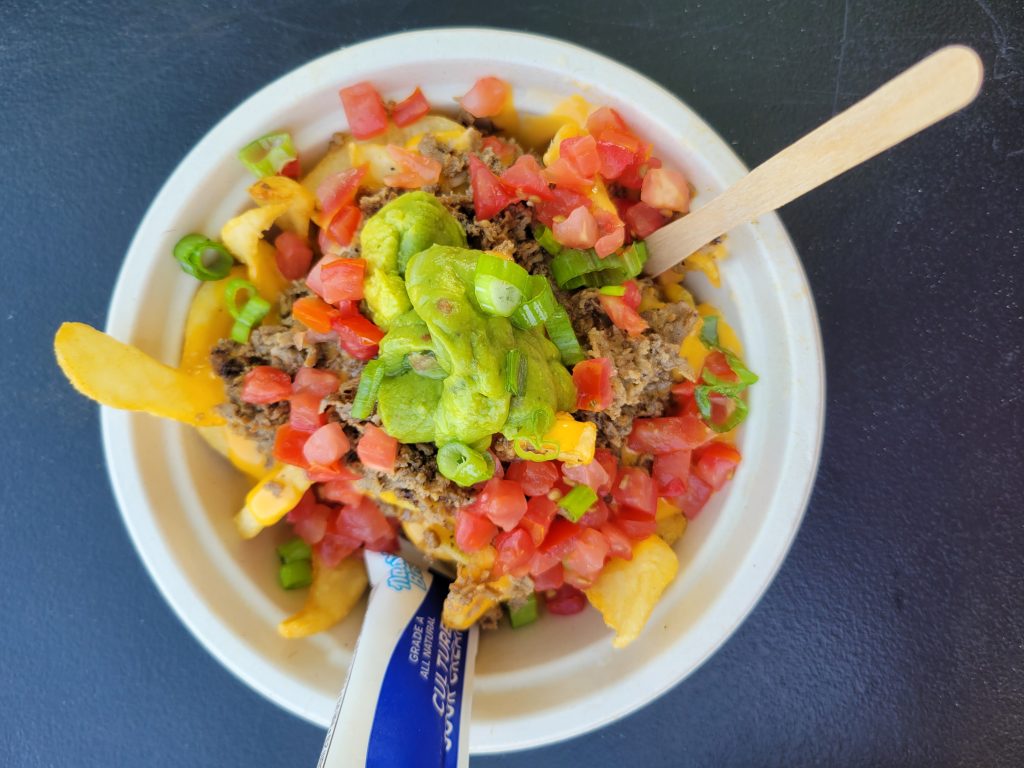 The Flavor and The Story:
Frites on the Street officially opened for business August 2nd and has been turning heads and tantalizing taste buds ever since.
This mobile kitchen is completely decked out in 90's style including bright colors, and the wildest boombox you'll ever see.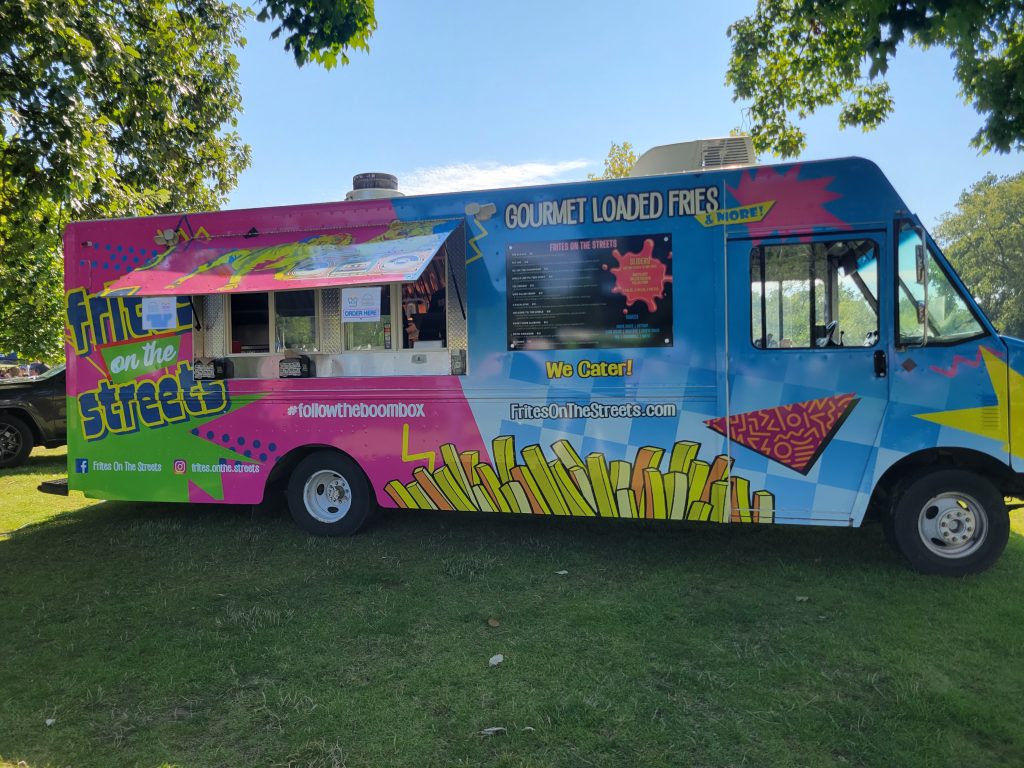 While the eye-catching design will definitely get your attention, one forkful of their amazing gourmet fries will have you checking their next location every week.
The entire menu is flavor packed and every item is named with nostalgia from the ever popular "Smells Like Pu-Teen Spirit" to the "2-Pacalypse"
We've been lucky enough to work alongside the Frites on the Streets truck at a few events and not only is the crew an absolute blast, but the food keeps getting better and better every time we have it.
My personal favorite so far has been the "Welcome to the Jungle."
The unique house fries proved a crispy and delicious foundation for mountains of California-style flavor and freshness that will have you digging in for more until you find the bottom of the bowl.
Frites on the Street can often be found at Kenosha's best venue for food trucks, Petrifying Springs Biergarten and they intend to keep the truck rolling into November of this year.
The Welcome to the Jungle fries are available at all of their pop-ups for $16
Frites on the Street is mobile and you can stay up to date on their schedule via their Facebook Page or find them at Petrifying Springs Biergarten during weekend events.