The Restaurant:
ZS Table, mobile, is a family run pop up serving up incredible Hmong flavors as well as fresh, handcrafted beverages.
The Featured Dishes:
Chicken Teriyaki Combo – Teriyaki marinated chicken served over sticky white rice with sesame seeds and chopped scallions.
---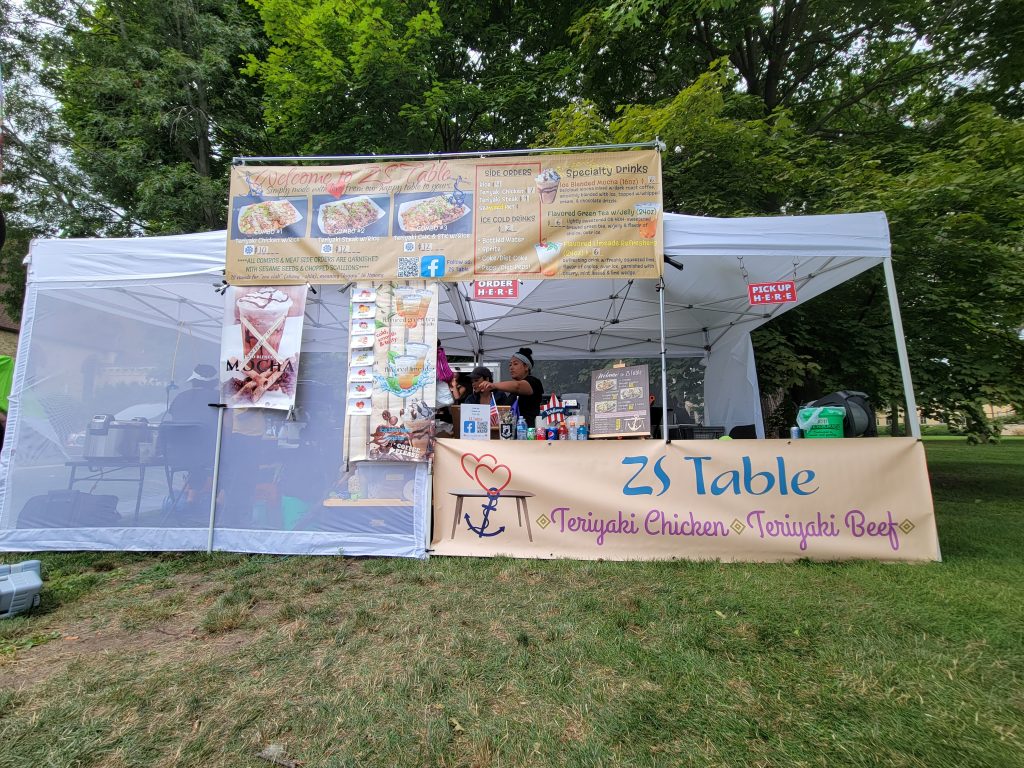 The Flavor and The Story:
ZS Table is a relative newcomer to the Kenosha mobile food that has burst out of the gates with incredible flavor and service wherever they go.
As a seeker of all things food in Kenosha, I kept seeing their name on vendor lists at events we just weren't able to make it to, but finally, we had a Saturday morning off and were able to visit them at Kenosha HarborMarket, their most frequent location.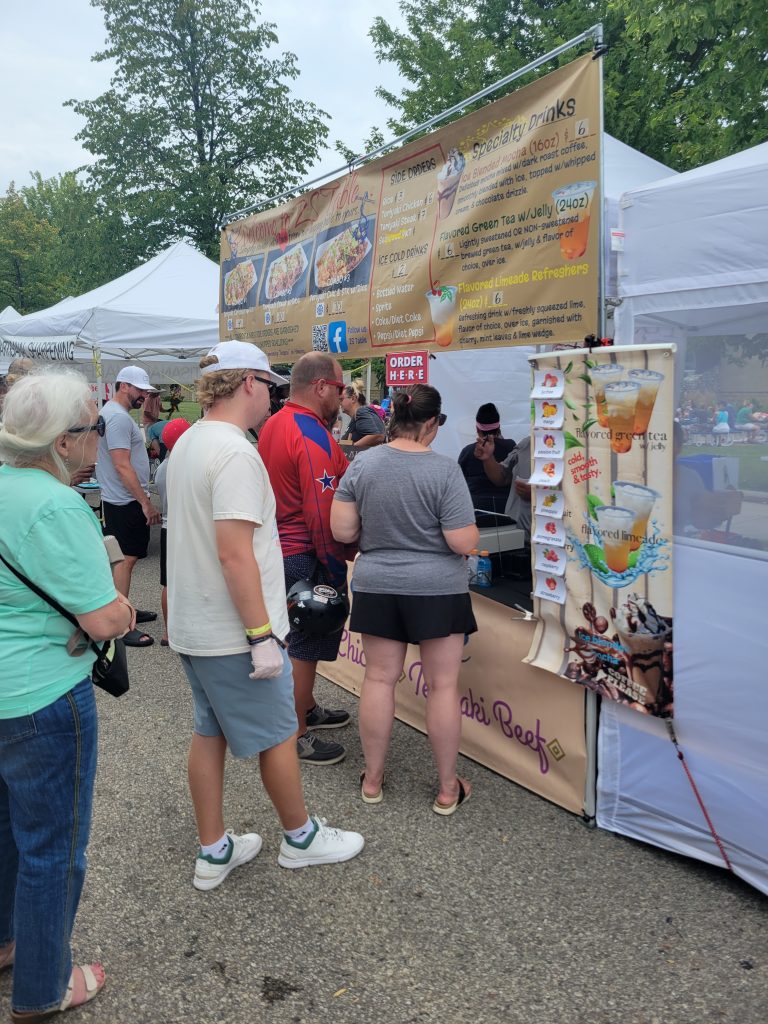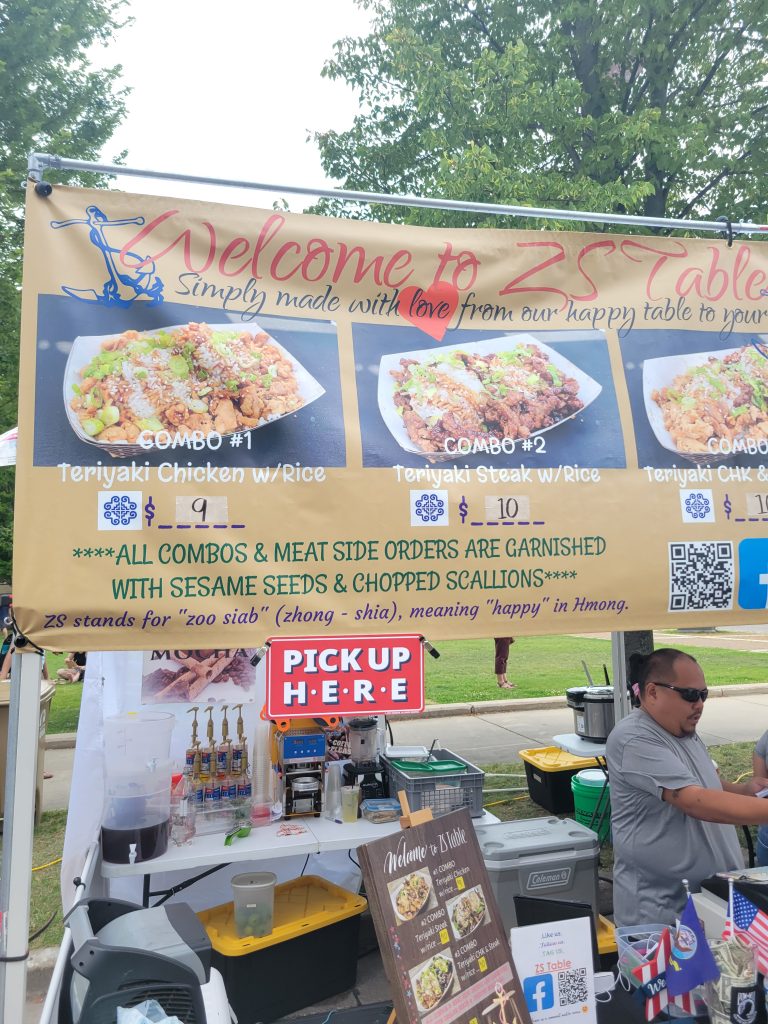 The first thing I learned as I approached their bustling tent was that I had been saying their name wrong for weeks.

I kept thinking it was Z's Table and that there must be some incredibly talented person named Z.
It turns out the name means so much more than an initial.
ZS stands for "zoo siab" (pronounced "zhong shia") which translates to happy in Hmong.
The happiness at this table comes from sharing family flavors and hospitality with others.
Despite their high demand and line of customers, this tent full of smiling family members made every guest feel as though they were a part of something bigger, and that's before you taste the food.
Once you receive your plate you will find yourself with a mountain of incredibly tender chicken seasoned to be sweet, savory, and exciting piled over perfectly cooked rice (a rare feat in a kitchen, let alone a tent) all accented with fresh sesame and crisp scallions.
The best way I can describe the deliciousness of ZS Table is to tell you that we were fortunate enough to work an event with them the very next day, and we didn't hesitate to order again and enjoy it for lunch 2 days in a row.
If you go, make sure to also try the Limeade Refresher. It's made fresh with real lime, mint, and cherry and is the perfect compliment to a meal from this happy table.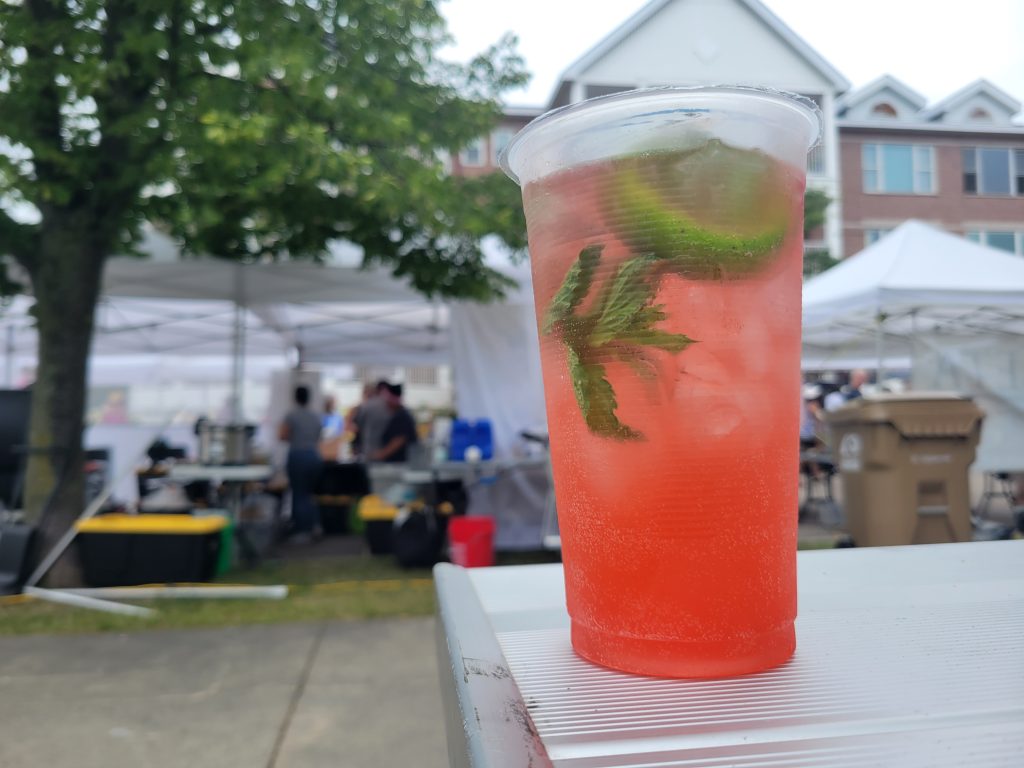 The Chicken Teriyaki Combo is available at all ZS Table pop-ups and generally costs $9. ZS Table is mobile. You can stay up to date on their schedule via their Facebook Page or visit them every Saturday at the Kenosha Harbor Market.