No, summer isn't quite over, so don't pack away the beach gear and start dragging the patio furniture inside just yet.
But in another sign that fall is indeed just around the corner, the third Friday in August can mean only one thing in the state of Wisconsin.
High school football season is here.
For the next three months, the Friday Night Lights will glow brightly throughout the state, and Kenosha County is no exception. And technically, those Friday Night Lights will debut here in Kenosha for the 2023 season on a Thursday.
The high school football season in the county begins this Thursday night (Aug. 17) at Bradford Stadium, 3700 Washington Rd., as St. Joseph faces Shoreland Lutheran in a non-conference season opener between county rivals. Kickoff is scheduled for 7 p.m.
The rest of the county follows suit by opening up on Friday night, as Bradford hosts Wilmot in another intra-county matchup at 5:30 p.m., Tremper plays Madison Memorial at Mansfield Stadium in Madison at 5:30 p.m., Indian Trail faces Madison La Follette at Lussier Stadium in Madison at 6 p.m., Westosha Central hosts Racine Case in Paddock Lake at 7 p.m. and Christian Life hosts Marathon at Indian Trail's Jaskwhich Stadium at 7 p.m.
Here's a look at some of the main storylines in Kenosha County as the 2023 high school football season gets underway.
LANCERS LOADED AGAIN
After winning undefeated Midwest Classic Conference titles and advancing to the quarterfinals of the Wisconsin Interscholastic Athletic Association Division 6 playoffs each of the past two seasons, St. Joseph is once again poised to be one of the top small-division teams in the state.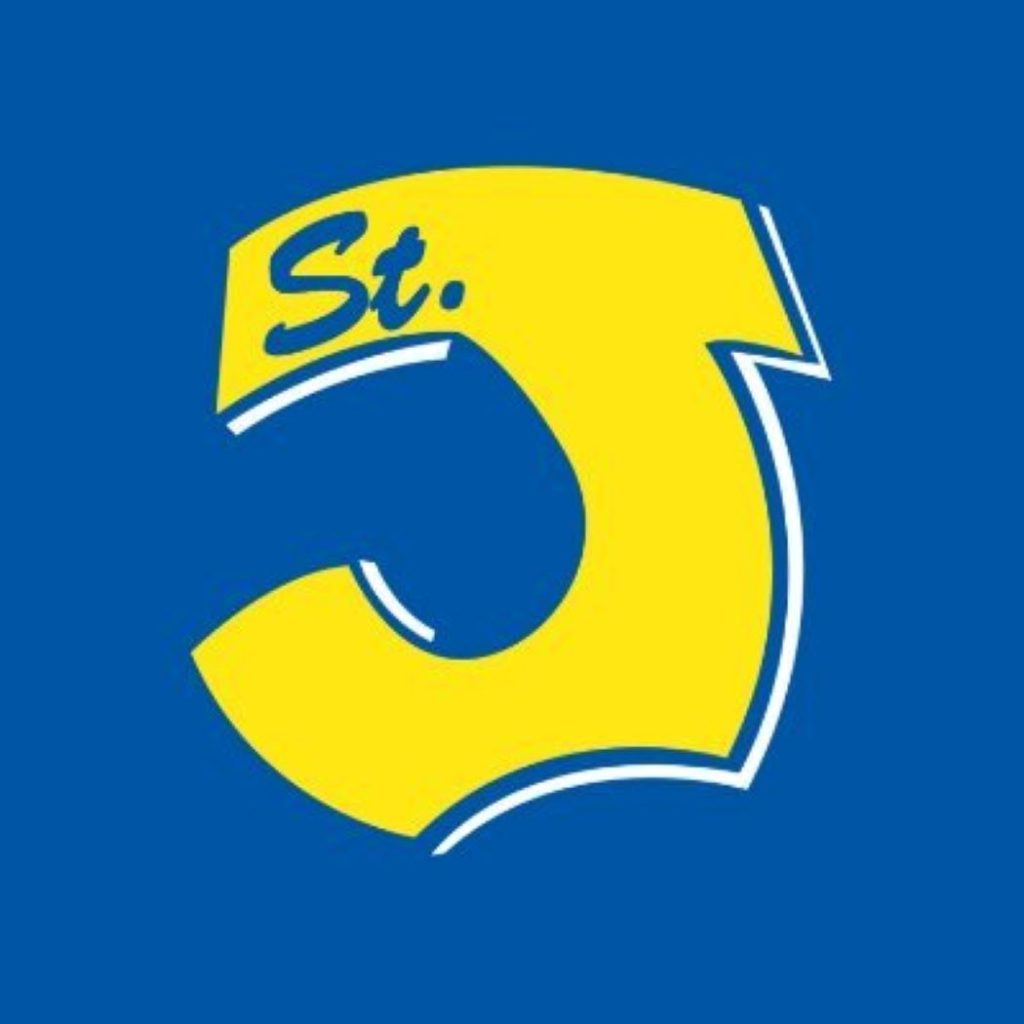 Not surprisingly, WisSports.net picked the Lancers to win the Midwest Classic title for a third season in a row. And to demonstrate how much respect this St. Joseph team has gathered around the state, Travis Wilson of WisSports ranked the Lancers No. 1 in Division 6 in his offseason state rankings in June.
"We return a good core on offense, including the whole offensive backfield and receiver group," St. Joseph President and head football coach Matt Rizzo told WisSports. "Defensively, we have many guys returning with plenty of experience, but we will need to find replacements at some important positions."
One of those top returning players is senior receiver/defensive back Jamire Davis, ranked as the No. 45 senior in the state overall and the No. 8 senior defensive back by WisSports going into the season. A Wisconsin Football Coaches Association All-Region and honorable mention All-State selection last season, Davis committed to play football in college at Army during this offseason.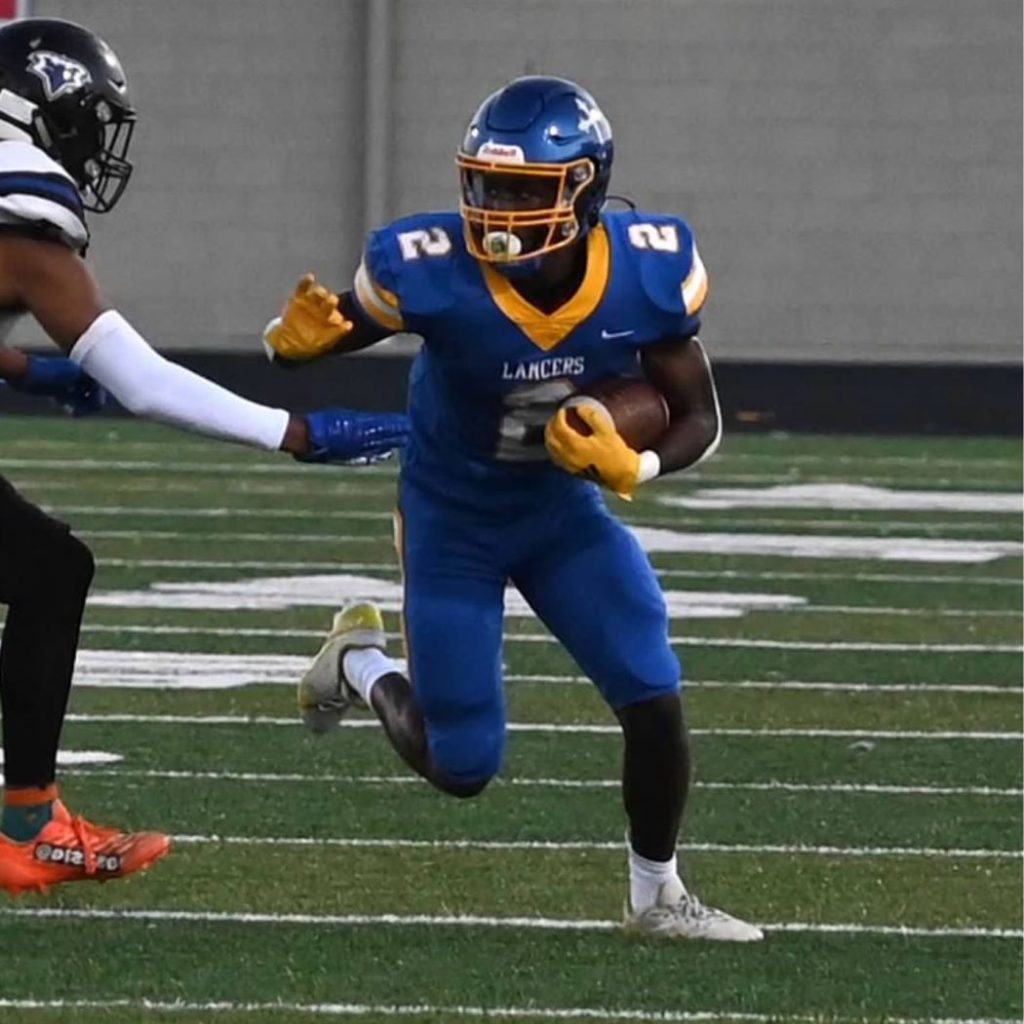 Also back is senior quarterback/defensive back Eric Kenesie, ranked as the No. 9 senior defensive back in Wisconsin by WisSports. Kenesie exploded into stardom on the basketball court last March when he scored a State Tournament-record 51 points in the WIAA Division 4 state semifinals, but he's also a talented football player who recently received a college offer from Valparaiso, according to WisSports, and has offers from North Dakota State and other programs.
And don't overlook fellow senior standout Jayden Gordon, who's had a stellar career at St. Joseph and is ranked No. 11 in the state among senior running backs. Gordon finished 11th among all running backs in the state with 1,831 rushing yards and tied for eighth with 27 rushing touchdowns in 2022 and was named WFCA honorable mention All-State.
St. Joseph has certainly had a ton of gridiron success the last two seasons, but each time the Lancers' magical run was cut short in the state quarterfinals by small-school powerhouse programs in Fond du Lac St. Mary's Springs in 2021 and Darlington in 2022.
Could this be the year the Lancers break through and advance to Camp Randall Stadium in Madison for the WIAA state championships in mid-November for the first time since a Division 5 state runner-up finish in 2001?
They certainly have a great shot to do just that.
FALCONS SEEK TO MAINTAIN LOFTY PERCH
Speaking of breakthroughs, Westosha Central made a massive one in 2022 by advancing to the second round of the WIAA playoffs – in the Division 2 field – for just the second time in program history.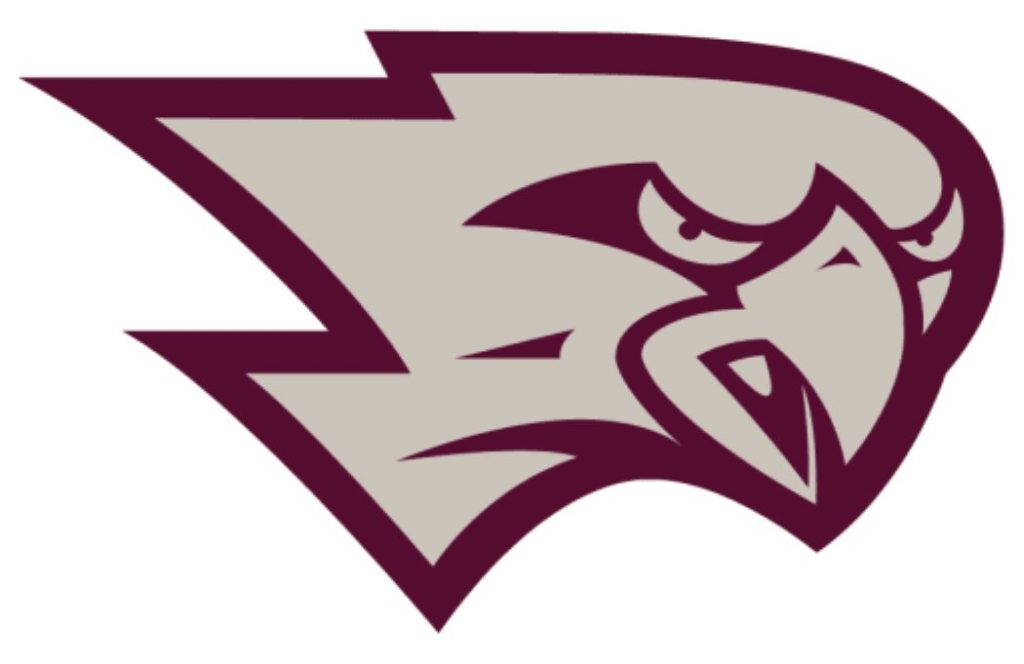 It was also the first playoff berth for the program since 2010, and the Falcons will look to keep the program rolling in the right direction now under fourth-year head coach Jared Franz.
Central was picked to finish third by WisSports in the always challenging Southern Lakes Conference, and the Falcons' opponents will have to defend two of the most explosive playmakers in the area, if not the entire state.
Quarterback Brock Koeppel enters the season as the No. 8-ranked senior quarterback in the state by WisSports following a junior season in which he was a major dual threat, posting 2,065 yards and 25 touchdowns passing and another 645 yards and nine touchdowns rushing.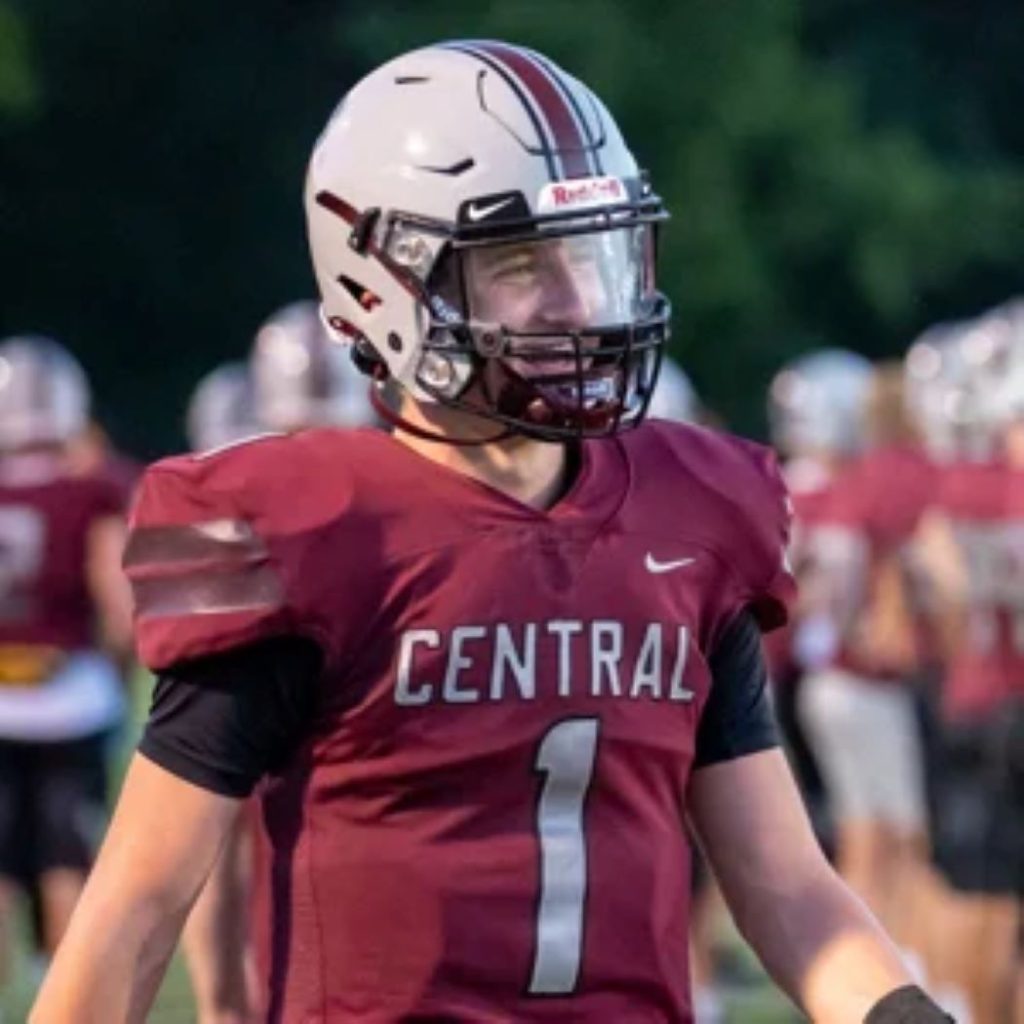 Koeppel will again be throwing to senior Collin Meininger, the No. 12-ranked senior receiver in the state, who had a massive junior season in 2022 with 69 catches for 1,031 yards and 13 touchdowns. A huge target at 6-foot-3, 195 pounds, Meininger has received college offers from multiple NCAA Division II and III programs, according to WisSports.
Also for Central, Sammy Sippy was listed among WisSports' "Others to Watch" in the senior defensive lineman rankings, while Keaton Enright was among "Others to Watch" in the senior linebacker rankings.
After establishing itself as a program to be reckoned with in 2022, now Central must handle the role of being a team expected to make a run at the SLC title and perhaps well into the playoffs in 2023.
CITY SCHOOLS LOOK TO MAKE NOISE
As for the "big three" City of Kenosha programs, who all compete in the Southeast Conference, Bradford, Tremper and Indian Trail head into 2023 with likely varying expectations.
Indian Trail is definitely the most experienced of that bunch, as the Hawks were picked to finish third in the SEC behind a talent-laden Oak Creek squad and perennial state power Franklin. The Hawks return dual-threat quarterback LJ Dagen, who has led the team in passing and rushing yards each of the last two seasons and is listed among "Others to Watch" in WisSports' senior quarterback rankings for the state.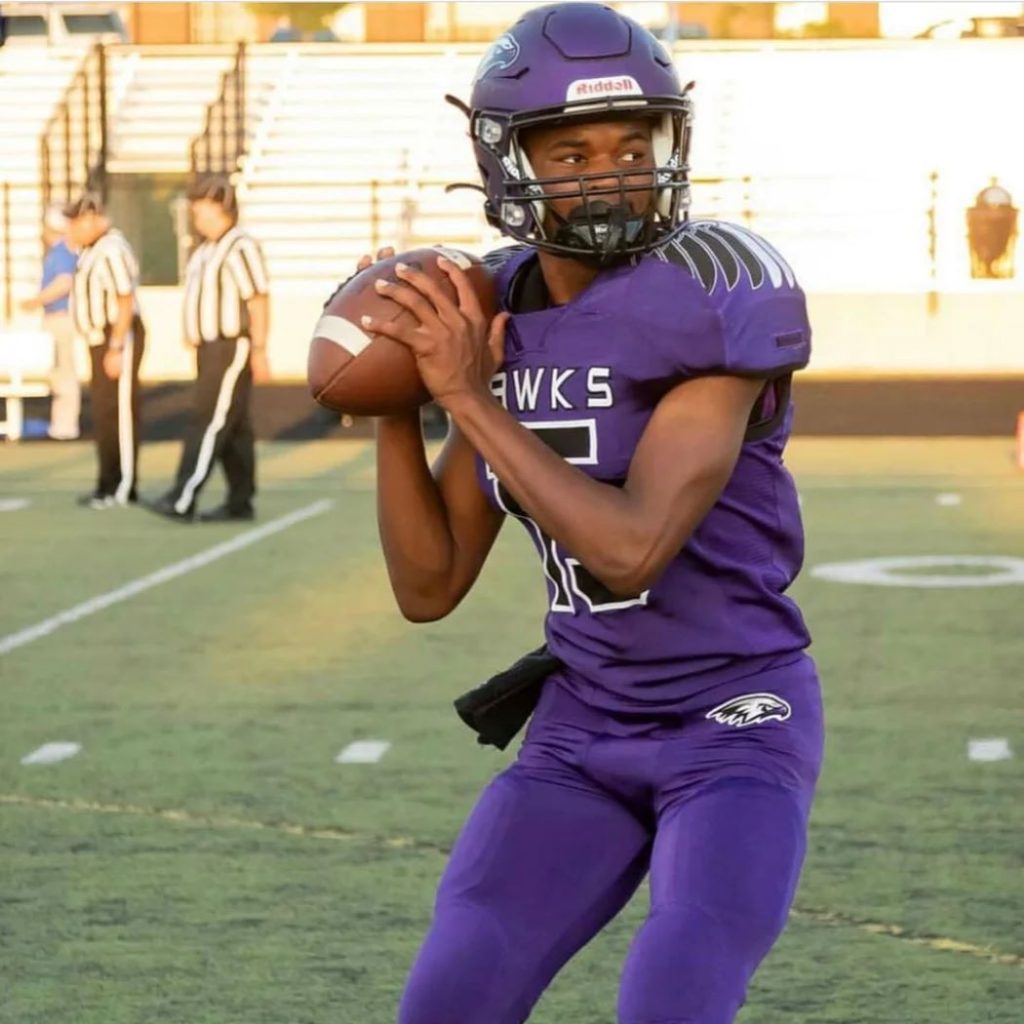 The Hawks also feature offensive lineman Ethan Markunas, listed among "Others to Watch" in the senior offensive lineman rankings, and defensive back Adrian Moyao, listed among "Others to Watch" in the senior defensive back rankings.
Bradford, meanwhile, was picked to fishing sixth in the eight-team SEC and features a great two-way lineman in Ethan McClain, ranked No. 13 in the senior defensive lineman rankings and among "Others to Watch" in the senior offensive lineman rankings.
Additionally, Bradford's Devin Wheaton was among "Others to Watch" in the senior quarterback rankings and Mason Runyard was among "Others to Watch" in the senior specialist rankings for the Class of 2024.
On the south side of town, Tremper was picked to finish seventh in the SEC, as the Trojans embark on a new era under first-year head coach Ryan Andersen. Senior Mason Prozanski is listed among "Others to Watch" in the Class of 2024 quarterback rankings.
PANTHERS, PACERS, EAGLES IN THE MIX
Out in the county, Wilmot was picked to finish sixth in the eight-team SLC and features a talented receiving target in 6-4 senior Kade Frisby, who goes 200-plus pounds and could project as a college player in the H-back or tight end position.
Frisby is ranked No. 8 among the state's senior tight ends and fullbacks by WisSports net and also plays in the defensive backfield on the other side of the ball. According to WisSports, Frisby has college offers from Valparaiso and Minnesota Duluth.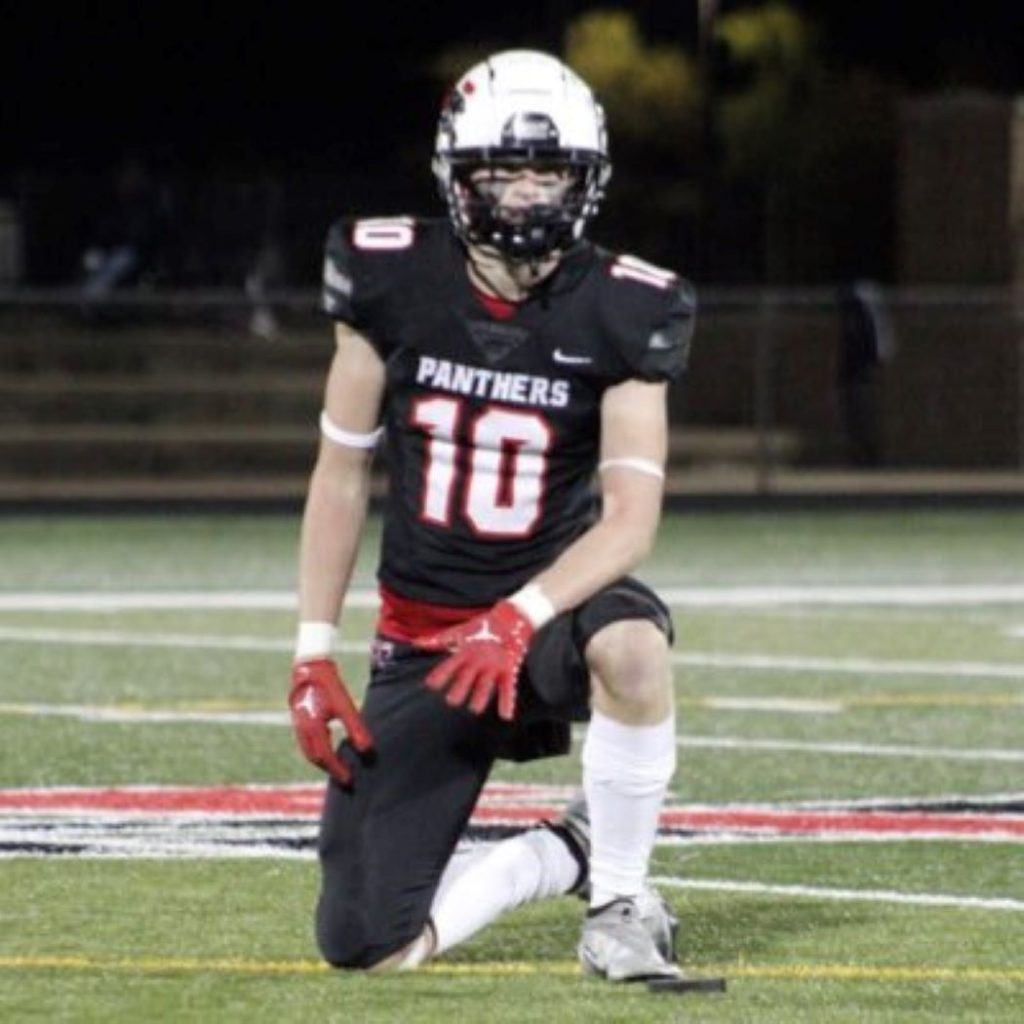 Shoreland Lutheran, meanwhile, was picked to finish sixth in the eight-team Metro Classic Conference under second-year head coach Jason Hagedorn, while Christian Life was picked to finish seventh in the eight-team Midwest Classic under first-year head coach Bob Johnson, who takes over the program from Jack Decker.
KEY DATES
Per usual, the first two weeks of the season will see county teams in non-conference action, with conference play beginning in Week 3.
The big county rivalry matchups this season will pit Westosha Central against Wilmot on Aug. 31 – a Thursday – at Central, Tremper against Indian Trail on Sept. 8 at Ameche Field, St. Joseph against Christian Life on Sept. 8 at Jaskwhich Stadium, Bradford against Indian Trail on Sept. 29 at Jaskwhich Stadium and Bradford against Tremper on Oct. 6 at Bradford Stadium.
The regular season concludes with Week 9 on Oct. 13, with the WIAA playoff field to be announced shortly after the conclusion of the Week 9 games.