For the second straight year, Vonco Products and Parkside Athletics are teaming up to host a walk in support of the American Heart Association that will take place in conjunction with the annual Parkside Classic 5K race.
On Saturday, Aug. 19, the second annual Parkside Classic/AHA Walk will be held at Parkside's nationally renowned Wayne E. Dannehl National Cross Country Course, which hosted the NCAA Division II Midwest Regional Cross Country Championships in 2022 and is scheduled to host the NCAA National Championships in 2025.
Both Saturday's AHA Walk and Parkside Classic 5K are open to the public and to all ages. The walk is free, while the Parkside Classic 5K costs $35 to register and participate, with proceeds directly supporting the Parkside men's and women's cross country programs.
The walk and the run are scheduled to begin at 10:30 a.m. Saturday, with registration at 9 a.m. To register for the Parkside Classic 5K before the day of the race, click THIS LINK. To register for the AHA Walk, click THIS LINK (disregard the dates on this link).
Last year's event drew about 100 people and raised almost $3,500 for the American Heart Association. Vonco Products, a proud partner of Parkside Athletics and a dedicated supporter of the American Heart Association, is hoping this event continues to grow each year to help the community.
Established in 1955, Vonco Products relocated to Kenosha County's Salem Business Park in 2017.
"I'd love to see us take a stronger position in Kenosha and Racine counties (and build this event)," President of Vonco Products Keith Smith said. "It's on a beautiful course. For anybody interested in running, it's one of the nation's best cross country courses to run a 5K, gorgeous in the shade through the running trails, a beautiful forest.
"It will be a beautiful day to get the family out and support a really good cause."
And whether you're a competitive runner or just want to get some fresh air and exercise, this event is for everyone.
"If you want to run in the morning and go for your personal record, that's great, I'll be there right alongside you," Smith said. "But I just want to see you out there walking, getting to know people. We have a great community, great people.
"Network a bit, get some exercise in, support a good cause and just be part of something that's a little bit bigger than you."
Additionally, the Parkside Classic/AHA Walk is also a great way for the Parkside cross country program to gear up for the upcoming 2023 season.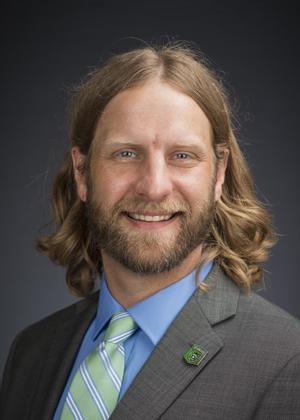 "We're thrilled to host these events at the Wayne E. Dannehl National Cross Country Course," Parkside Director of Cross Country and Track and Field Nick Maas said. "Collaborating with Vonco Products to welcome our community to campus and support the American Heart Association is the perfect way to start our 2023 season."
For questions on the event, email Maas at maas@uwp.edu.