As so much around it has changed throughout the years, there's at least one iconic downtown Kenosha institution that has remained almost exactly the same, inside and out.
There's something people love dearly about comfort and familiarity, and for over 60 years – while so much around it has changed – Yee's Oriental Inn has provided that comfort and familiarity – plus high quality – from its location at 5030 Sixth Ave. There's no doubt that Yee's Oriental Inn can be included among Kenosha's truly iconic restaurants.
Which is why a recent announcement about the restaurant provided such an incredible outpouring of comments and support on social media.
Willy Yee, the second-generation owner of Yee's Oriental Inn and a living embodiment of the American Dream, announced late last month that he and his wife and business partner of 37 years, Fong, have put Yee's Oriental Inn up for sale.
For the record, the impending sale has nothing to do with business, which is quite booming at Yee's Oriental Inn after the turmoil of the COVID-19 pandemic and the civil unrest in August 2020, which forced the business to board up for a short time.
Rather, the reason for the sale is simple: Willy and Fong are ready to retire.
"It's time," Willy, 62, said in a recent interview at the restaurant during the end of a lunch-hour rush. "I've been doing this probably since I was 14. So probably close to 50 years. How long do people work? Fifty years (is) long enough."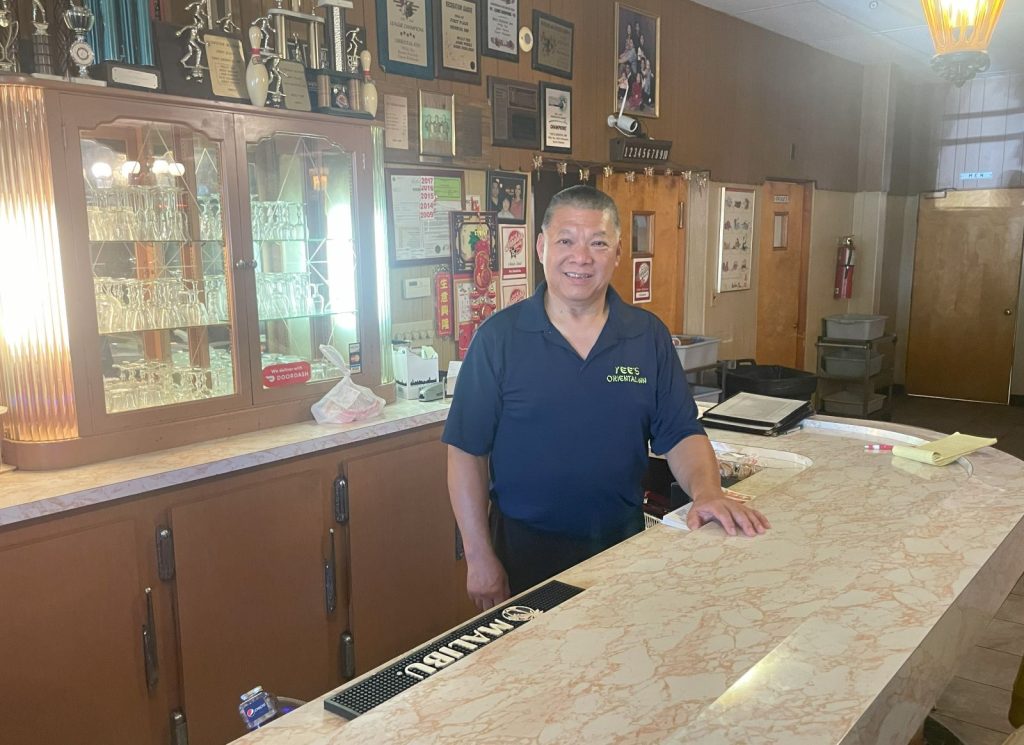 As evidence of how popular Yee's Oriental Inn is, when Kenosha.com put a post on its Facebook feed last week teasing this story, the likes and comments quickly went through the roof. In one week, the post accrued 185 comments and more than 1,000 likes.
"Love this guy and all of the Yee family," wrote John Peterson of Kenosha. "Wishing Willy & Fong the very best in retirement with many years of good health & travel adventures!! This closing will leave a huge hole in Kenosha's dining experience and will be missed by so many.
"Cheers to you my friend!"
For all his hard work over the years and to honor all that Yee's Oriental Inn has meant to Kenosha, Willy Yee has been named this week's Kenosha.com Kenoshan of the Week.
A long career
Now, for those who want to go rushing in for one more of Yee's Oriental Inn's famous egg rolls, there's no need to panic.
There's no specific date for when the Yees will make the sale and Willy will move into retirement. The business is for sale, but as Willy says, "Whenever it happens, it happens."
"Nobody's given an offer (as of last week)," he said. "Nobody's called about anything. We haven't set a date, because if a new owner comes in, we'd maybe like to keep the restaurant going. And we'd stay on and show them our recipes, whatever. And then after a couple months, we'd go from there.
"… We have no set time, no set date. But my brother says, 'You should just draw a line in the sand, put a date on it, and say that's it.' But when is it? We don't know yet."
Of course, Yee doesn't know what a potential buyer might choose to do with the restaurant, but he certainly hopes Yee's Oriental Inn will continue to operate in some manner.
"We hope they will continue the family tradition, even if they might not keep the same name," Yee said.
But for Willy, it's time to retire, a decision that was only reinforced when he and Fong took a recent vacation to Hawaii.
"I told my wife, 'I don't want to wait until I'm 80. I'm 62 now,'" said Yee, referencing an uncle who owned a restaurant in Milwaukee and worked until he was 80. "We discussed it the last couple months, and she said, 'It might be time.' So I said, 'All right.' That's when we decided, 'Let's put it on the market.'
"I only signed the papers the first week in July, after we came back from vacation. We went to Hawaii. We were there for 10 days. Someone had said, 'One trip to Hawaii, and then you're going to retire.'"
It's been a long-time coming for Yee, a lifelong Kenoshan and one of five siblings born to their parents, Robert and May Yee, who both emigrated to the area from China.
Willy was raised and schooled in Kenosha, attending Durkee Elementary, Washington Middle School and Bradford High School, where he graduated from in 1979, just before Bradford was moved to its current location on the north side of town.
In fact, Yee notes that while his parents came here from China and he's worked in a Chinese restaurant for nearly his entire life, he doesn't actually speak Chinese. He recalled one point when Yee's Oriental Inn had to hire some cooks from Chicago to help out. They spoke Chinese, so it was Fong – also a native of China – and not Willy who had to go to the back of the restaurant to communicate with them.
Of owning a Chinese restaurant but not speaking Chinese, Willy says with a laugh, "I don't speak the language, but I look the part."
He just considers himself a Kenoshan.
"If you get on the phone, you can't tell that I'm Chinese," Yee said. "You can't see me. … I was born and raised in Kenosha. Running a Chinese restaurant, I've done this all my life.
"… Somebody asked me, when I went to China (to visit), 'Are you Chinese?' … 'No, I'm American.' So that's different. But I have a Chinese heritage."
And he sure knows everything there is to know about running a Chinese restaurant.
Willy began working alongside his father – a bit more on his remarkable background in a moment – in the kitchen at Yee's Oriental Inn when he was 14 years old and never left.
All of Willy's siblings – an older sister, a younger sister and two younger brothers – all went to college and moved on to different careers. Willy also attended UW-Parkside for a couple years, but he admitted that college just wasn't for him.
So he remained with the family business and soon after – in a tradition certainly unusual for Americans like Willy – traveled to China to meet Fong in what was an arranged marriage. Fong was a cousin of family friends of the Yees in Sheboygan who were also Chinese restaurateurs.
"I just quit doing it (college) and started working full-time," Willy said. "And then when my mom said – I was, like, 24, she goes, 'Time to get married' – I said, 'All right.'"
Given the decades of success of Yee's Oriental Inn and a marriage with Fong that has now lasted 37 years and produced two children, it's safe to say that Willy made the right decisions to leave college and get married at such a young age.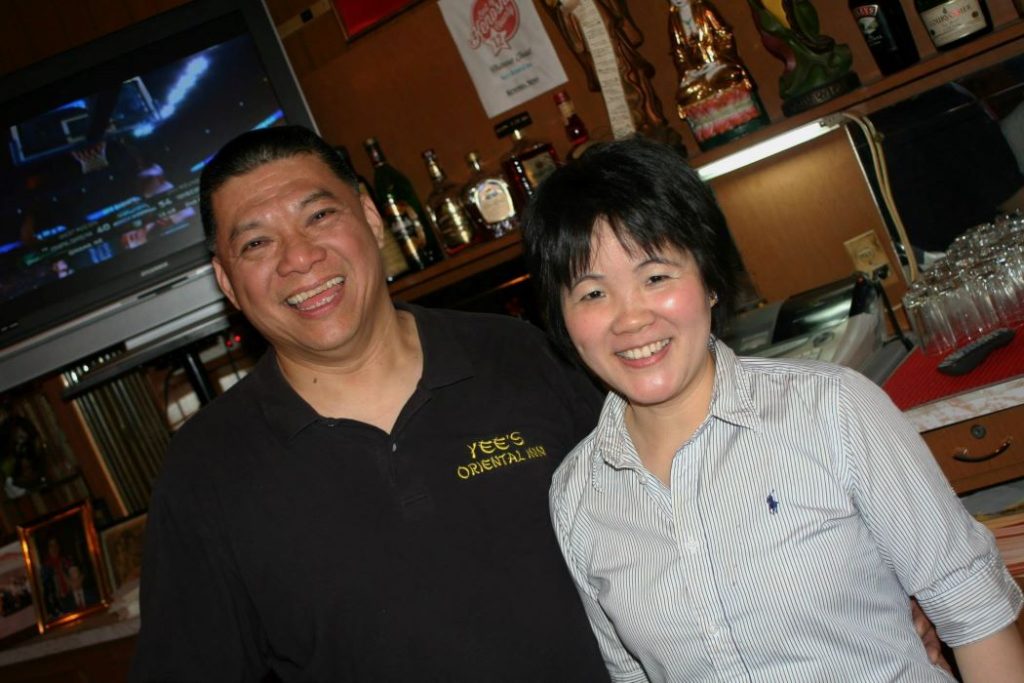 Right off the bat, Willy and Fong joined Robert and May Yee to run Yee's Oriental Inn. After Robert died in 2002, it wasn't long before May – today approaching her 93rd birthday – decided to hand the family business over to her oldest son and his wife.
"My mother – in like 2004 – says, 'I'm done. You take over,'" Willy said.
Of course, in the tradition of a family-run restaurant, you might wonder if Willy and Fong's two children, now adults, would take over Yee's Oriental Inn, rather than having it sold to someone outside the family.
They certainly grew up in the restaurant, but it soon became apparent that they wanted to do their own thing.
"Our kids would come in and help," Willy said. "They grew up doing this. My wife started them young, like we started young. But then once my daughter saw how hard it was, when she turned 18, she said, 'I don't want to do this anymore.' And me and my wife said, 'Go to college, get your education, and do what you want.'
"And both of our kids went to college, got their education and do what they want."
Willy and Fong's son, 36, obtained his Ph.D. in math and is now a professor at Bradley University in Peoria, Ill. Their daughter, 34, lives and works in Minneapolis for Polaris.
A downtown institution
Whatever happens next for Yee's Oriental Inn, the history of the restaurant is extremely rich, and one that would probably require a whole other story to tell in full detail.
Robert Yee first came to America from China's Canton province on a boat in the late 1930s. In 1947, he returned to China for an arranged marriage to May Chung. Then, in the early 1950s, Robert served in the U.S. Army as a cook during the Korean War.
So, as a Chinese-American, Robert Yee was in the unique position of fighting Chinese Communists with the U.S. Army.
Meanwhile, May had been unable to leave China to join her husband in America, and her efforts to do so put her life in peril under China's Communist regime.
According to Irene Trecroci, Willy's sister, and Frank Trecroci, Irene's husband – who were both at Yee's Oriental Inn last week – May Yee attempted to escape China underground three times but was caught each time.
Upon the last time, she faced possible execution.
"After the third time, when she tried to go underground again, they brought her into the room, and they said, 'Take a seat,'" Irene said. "They were going to execute her, because it's her third time."
A phone call, however, saved her.
"The guard said, 'You have a phone call,'" Irene said. "So he went out. A couple minutes later he came back in, and he said, 'May, you're free to go.'"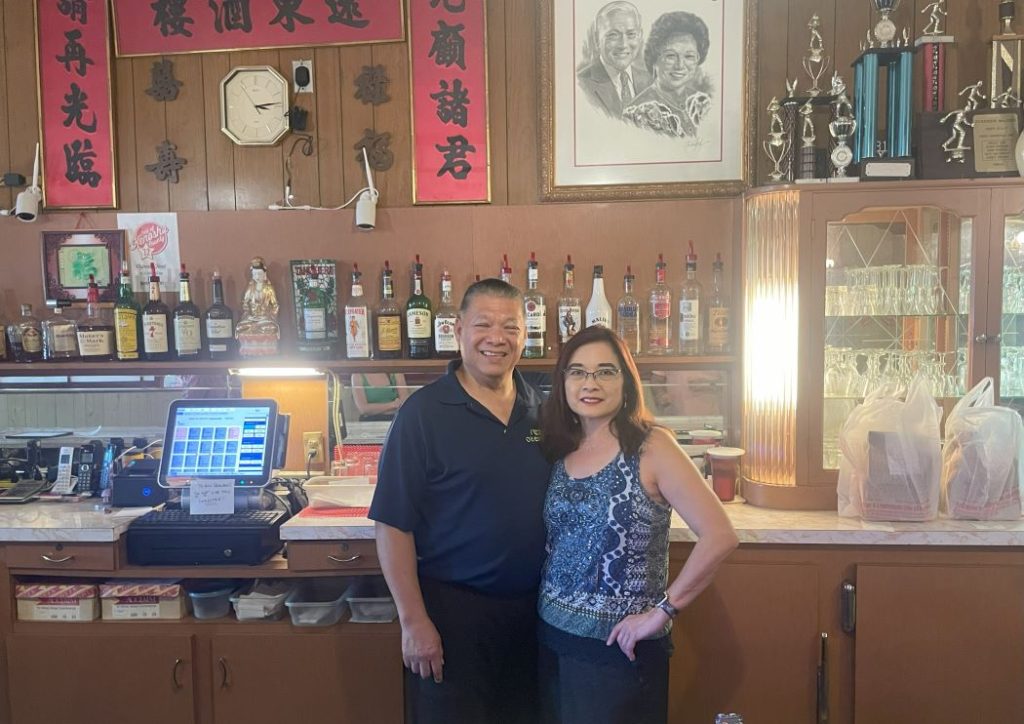 That's because they discovered the identity of her husband.
"She was married to a Chinese-American soldier, and they didn't want to execute her in China," Frank said. "… The embassy said, 'You can't execute her. Her husband's a Chinese-American soldier who fought in the Korean War.' … So she came here and just worked real hard, and this is the American Dream for her."
After May Yee was finally able to join her husband in America, she and Robert first lived in Racine and worked at a laundromat. But they soon moved down to Kenosha and started their iconic business.
Technically, Yee's Oriental Inn began in 1955 when Robert Yee began serving food from the back of a kitchen behind a bar. In 1958, he began operating out of Yee's Oriental Inn's current location.
At that time, the restaurant only operated in one part of the building, as the other part was a nightclub. Yee's Oriental Inn acquired that portion of the building from Club 6 in 1969, where it has operated its dining room ever since.
And almost nothing has changed over that time, either. The decor almost transports customers back in time. In fact, Willy Yee says people tell him it reminds them of the Chinese restaurant famously depicted in "A Christmas Story."
Without the unfortunate, uh, demise of the live duck, of course.
"It's been like this since (19)69," Yee said of the restaurant's current decor and ambiance. "We didn't do any remodeling, except we put a new floor in and these panels that are sitting behind you guys. And that's it. … These panels, we only put up four years ago, right before COVID.

"… (We want customers to be) comfortable while you're eating dinner. Just an atmosphere where you feel comfortable."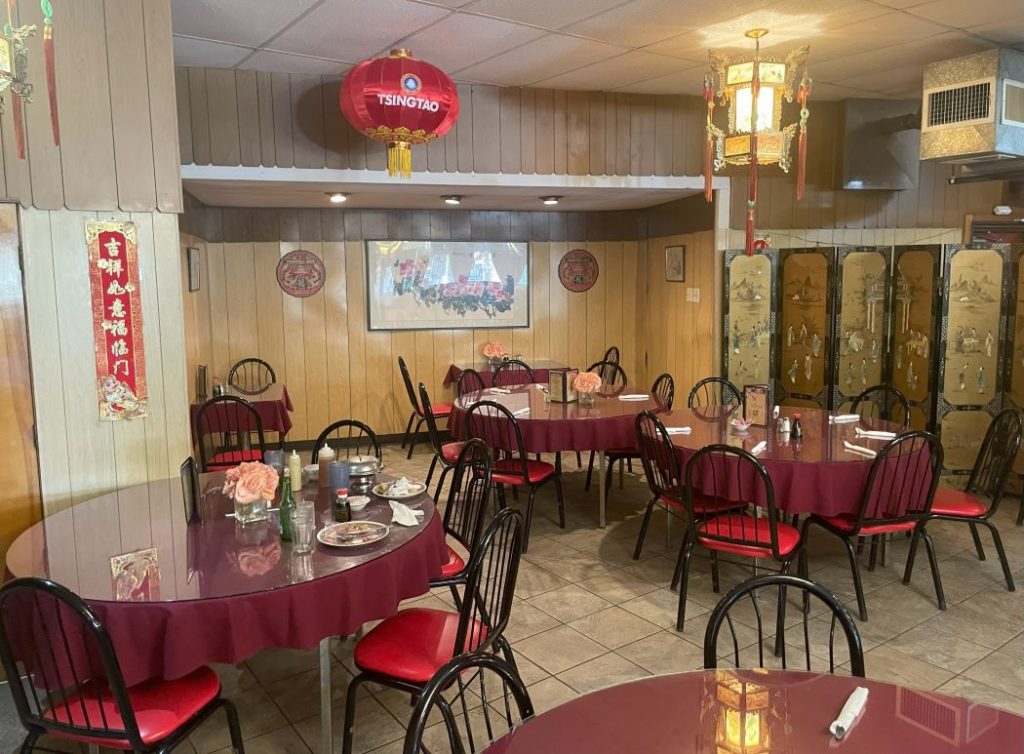 While the egg rolls have always been famous, the menu at Yee's Oriental Inn is the one thing that has changed a little over the years.
Back in the 1970s and 1980s, Yee says, the restaurant typically had an older clientele, so spicy foods were not on the menu. At that time, various chop sueys were the big sellers.
Now, Yee says, lo meins are much more popular, and spicier options such as General Tso's chicken and Szechuan chicken have become big sellers, too. And chicken-fried rice is always a hit, especially among children.
What's really changed the most over the years is the downtown area surrounding Yee's Oriental Inn, which has given Willy Yee a unique front-row seat to Kenosha's recent history.
In the early years of the restaurant, Kenosha was dominated by factories, and the downtown area was the domain of American Motors and the automobile industry. That, of course, brought many loyal return customers to Yee's Oriental Inn, but when vehicle production was discontinued in 1988, the city and its businesses were rocked.
Yee's Oriental Inn was no exception.
"When American Motors moved out, it became a ghost town down here," Willy recalled. "Downtown was like a ghost town. When they tore it all down, they said they were going to build condos, but it took forever. So it was like, 'Well, are we going to make it?'
"My dad was still around. It was only my dad and I, and my mom and my wife, and that was it. 'We're back here making it, but is the business going to pick up? Is Kenosha getting any bigger? Are they bringing any more people into Kenosha?'"
Gradually, however, downtown Kenosha was transformed from a factory town into the thriving destination it is now for both residents and tourists. Yee's Oriental Inn still has many loyal, long-time customers, but the development along the lakefront has brought in a whole new demographic of clientele who might just walk past the restaurant and decide to stop in.
"They started building condos, and it started improving," Yee said. "They put the museum up there. It seemed like more people started coming in.
"And the summers are a lot better, because the hotel (Wyndham Garden Harborside) is here (across the street from Yee's Oriental Inn), and foot traffic is a lot better. And it seemed like people wanted to come to Kenosha and see what it was about."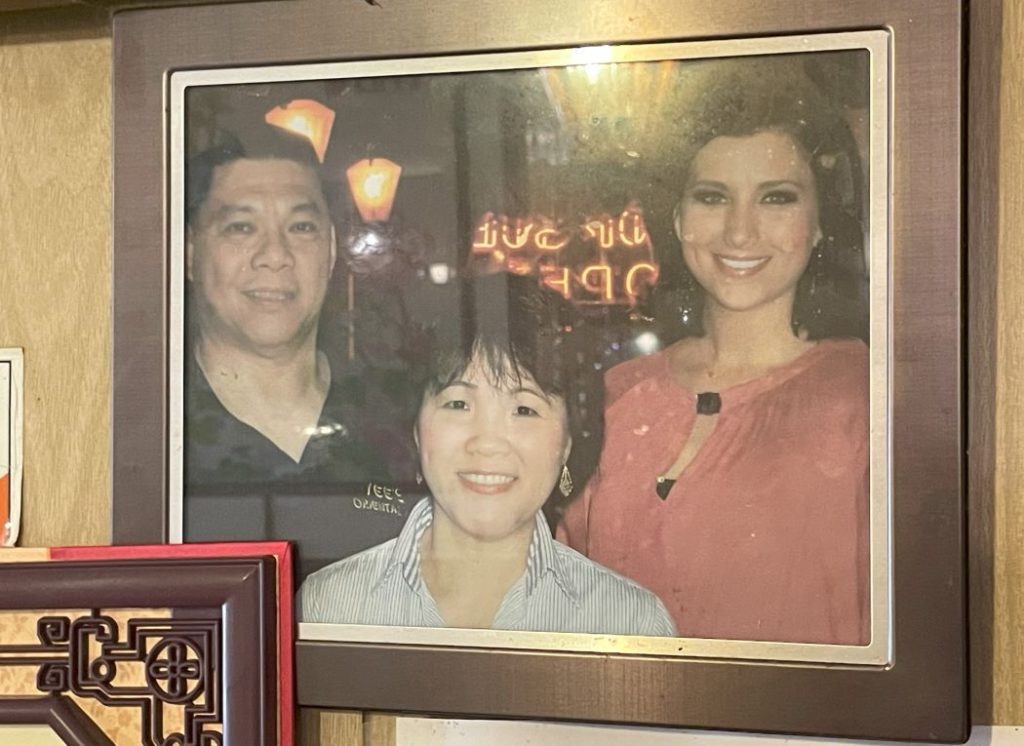 Of course, like every business, especially restaurants, Yee's Oriental Inn had to shut down in 2020 during the pandemic, shifting to carry-out only. It also had to be boarded up in August 2020 but fortunately was not damaged during the civil unrest of those tense days.
"When COVID hit, that was the hardest thing," Yee recalled. "We couldn't use our dining room, carry-out only. We had no dining room for 15 months. … 'Are we going to be able to make this?'
"And then the riots hit. That really hurt. It was right here. We boarded up. Nothing was broken, but we cut our hours down. We were done by 8 o'clock every night. … We used to be open until 10 o'clock. But COVID hit (and) changed everything, (then) the riots, and business was slower. But we got vaccinated, opened it up (and) opened the dining room. It seemed to come back a little bit."
With all that behind, business is strong these days at Yee's Oriental Inn. And, ironically, the announcement of the impending sale has created a sudden boom.
"My wife and her niece, they roll about 1,500 egg rolls a week," Yee said. "And we've only been open for three days (since the impending sale was announced), and they're back to rolling egg rolls. They're rolling egg rolls again.
"I was like, 'Holy cow, we're out of egg rolls.'"
Into retirement
In addition to running an iconic business downtown, Willy Yee also has a few other characteristics that make him a true-blue Kenoshan: He played football in high school and over the years has participated in many softball, golf and bowling leagues.
Yee is an especially accomplished bowler, having fired six 300 games and a high series of 812. In fact, he bowled two 800 series on the same date – Jan. 19 – 15 years apart. Additionally, the Yee's Oriental Inn softball team captured a Rotary Tournament title back in 1981.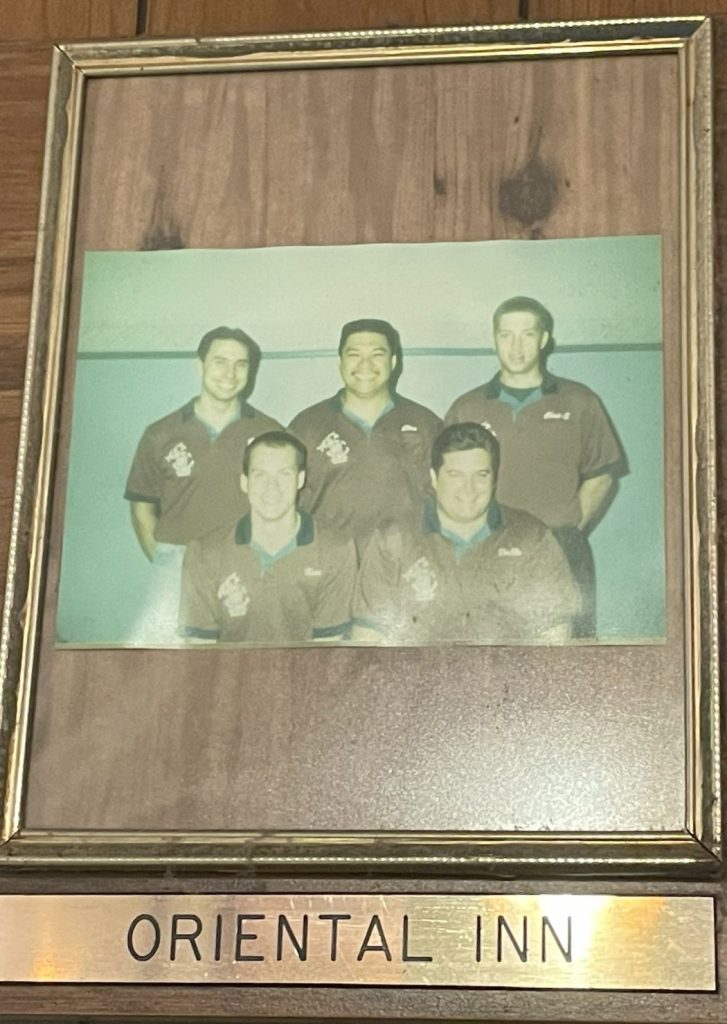 Willy, who goes about 5-foot-9, 220 pounds with an athletic build, jokes that he's not sure how he grew up to be so much bigger than his parents, diminutive in stature. Perhaps, Willy says, it's due to growing up with a more American diet than his parents.
Especially the Italian fare that Kenosha is so famous for.
"I grew up on Carl's Pizza," Willy said. "When my mom and dad were too busy, my brother and I would go get a pizza. We'd eat that for dinner, and then they'd say, 'You guys hungry?' … 'Well, we ate already. We had pizza.'
"… I grew up on Italian food."
Yee hopes that retirement will give him more time to do the things he loves, like join more bowling and golf leagues, in addition to traveling with Fong.
Running a restaurant, of course, doesn't leave much free time.
"After (my dad) passed, I've got to be here all the time," Yee said. "So it was down to (bowling) once a week. And people were saying, "Yeah, you only work half a day.' I said, 'Yeah, half a day in 12 hours.'
"After my dad passed, we were here probably 12, 14, 16 hours a day, just getting things ready for the next day."
Soon, those responsibilities won't be Willy and Fong Yee's anymore. Willy acknowledged that it will be hard to leave the restaurant, whenever that day is, and hopes someone will be able to pick up where he and Fong have left off.
Whether it continues or not, the legacy of Yee's Oriental Inn – and of Willy Yee and his family – will always be a cherished part of Kenosha's history.
"The customers that come in, the regulars," Willy said when asked what he'll miss most about the restaurant. "I'll probably spend more time in the bowling alley then, or on the golf course.
"Different chapter in life. You've got to move on."