The Restaurant:
The Apis Hotel & Restaurant, 614 56th St, is Downtown Kenosha's portal to another world. The stunning decor and architecture will instantly make you feel as though you have left our humble city and arrived in a thriving metropolis.
The Featured Dish:
Duck Confit Egg Rolls – Duck confit, red cabbage, carrot, l'orange sauce, gruyere & fontina cheese wrapped in a fried egg roll wrap.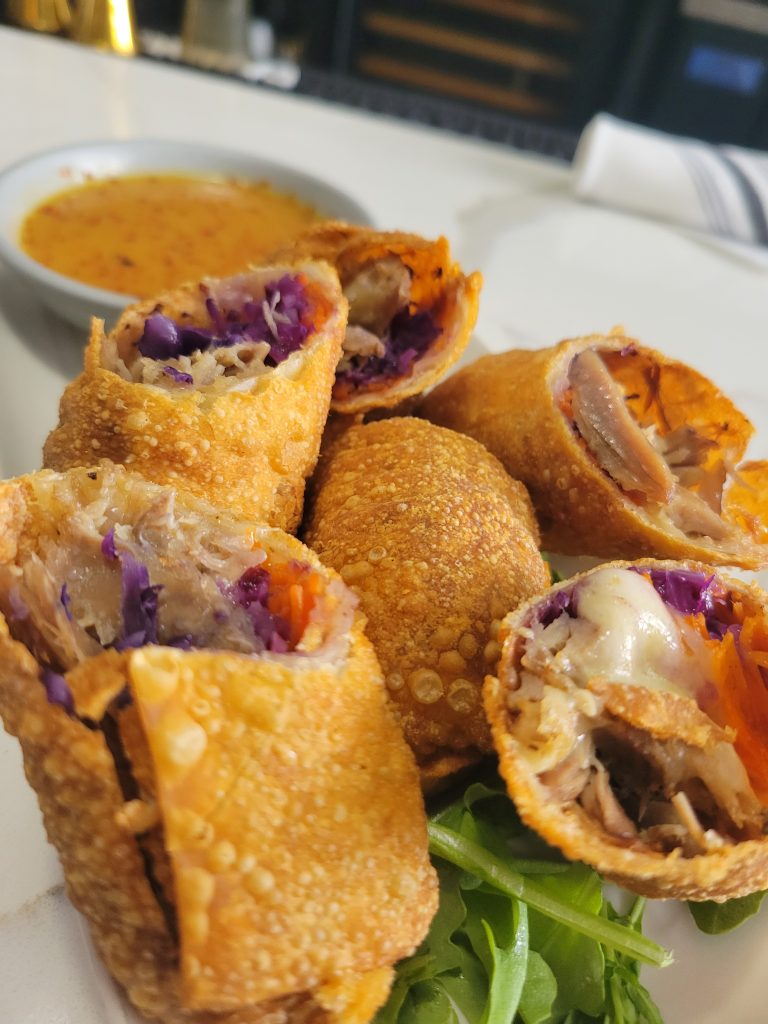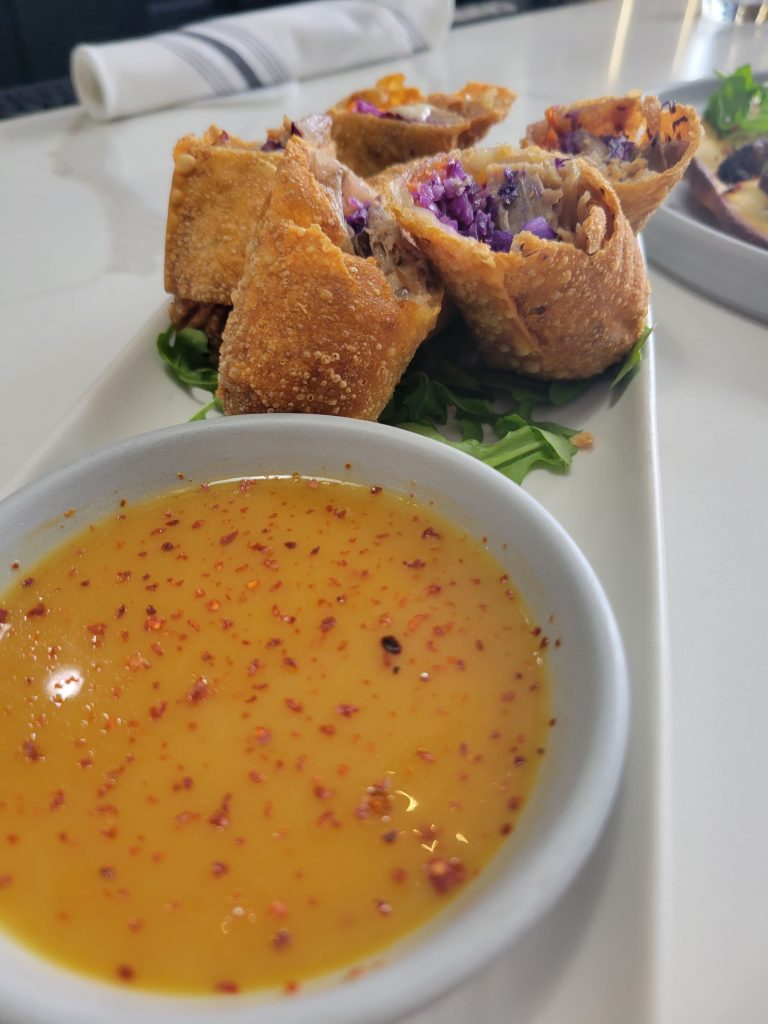 The Flavor and The Story:
The Apis is arguably the most beautiful transformation of a historic building in Kenosha. It is the crown jewel of the Grease & Honey Restaurant Group.
Located in the Isermann Building, formerly the home of the Isermann Brothers Department Store, The Apis is a multi-level restaurant filled with natural light and bright design as well as a boutique 6 room hotel.
While the Apis provides a spectacular space for dressed up dinner and high end events, their large bar and delicious sharable options also make it a great space to enjoy an afternoon snack paired with a refreshing beverage. 
We visited recently to enjoy some happy hour beverages at the sun-soaked white granite bar and couldn't resist trying the Duck Confit Egg Rolls. 
These crispy morsels are filled with incredibly tender and flavorful duck, fontina & gruyere cheeses, red cabbage and carrots.
The combination of succulent duck prepared confit with crisp veggies and a crunchy fried egg roll comes together perfectly when dipped in the house-made orange sauce that adds an extra layer of depth to the dish.
The Duck Confit Egg Rolls are available daily for $17. The Apis is currently open for dine-in and carry-out Tuesday through Sunday. The menu is ever changing but you can view a sample menu and make reservations online at AtTheApis.com.