One of the hottest summer music festivals in Kenosha will be hitting the Lake Michigan shoreline this weekend.
Midwest Mix Fest, presented by Midwest DJ Productions, will take place on Saturday and Sunday (July 29 and 30) at the Kemper Center Faulkner Building outdoor grounds, 6501 Third Ave. The event, a music, art and foods festival that will be hosted by Koerri Elijah and will feature more than 20 DJs, runs from 3 to 10 p.m. on Saturday and 2 to 10 p.m. on Sunday.
Tickets are $10 per day – that fee is just a donation – with children under 18 admitted free. All proceeds will benefit Alex's Lemonade Stand, a pediatric cancer research foundation.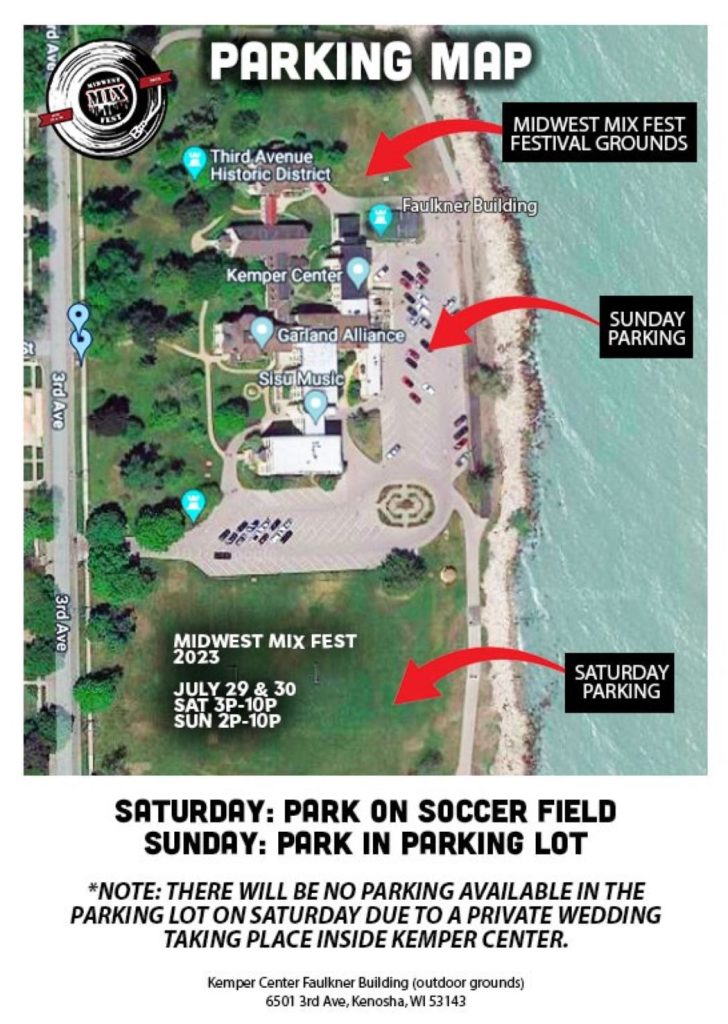 How it all began
Alex's Lemonade Stand Foundation all started with one front-yard lemonade stand. When she was just 4 years old, Alex Scott held her first childhood cancer fundraiser in her front yard and raised over $2,000. By the time of her death in 2004, Alex raised $1 million and inspired a legacy of hope and cures for childhood cancer.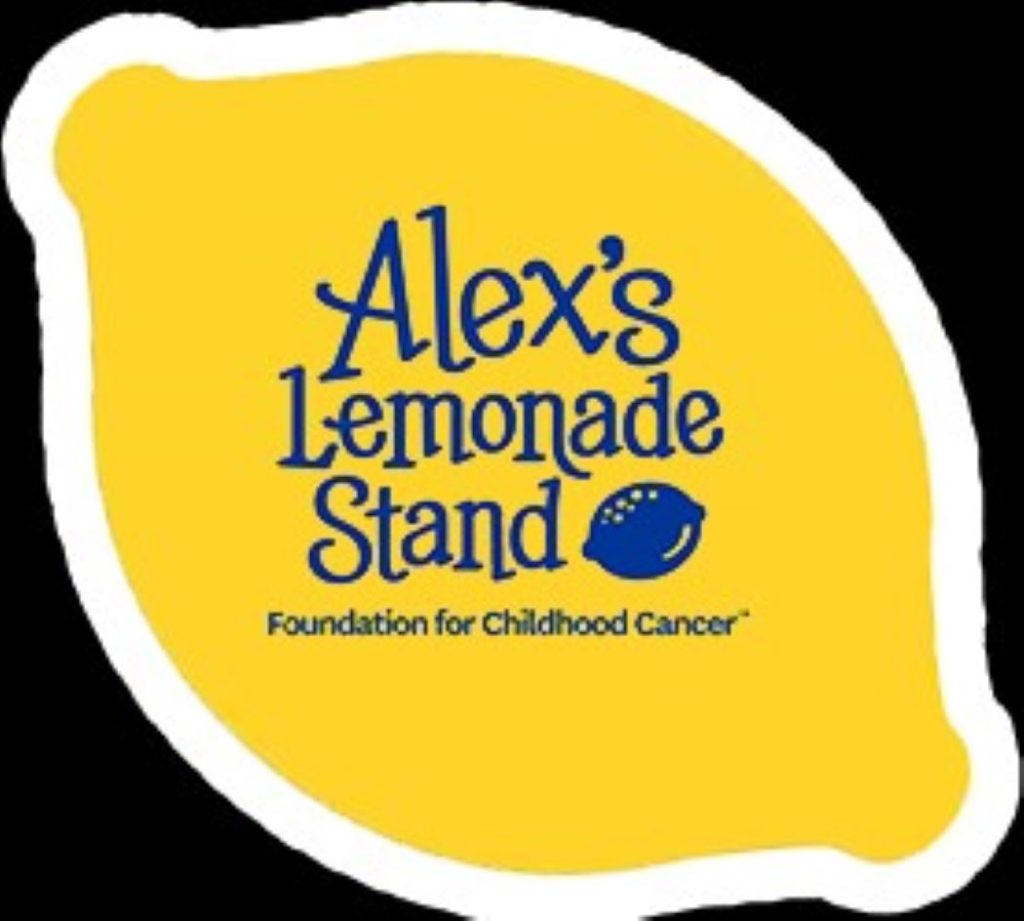 When the Salinas-Villalobos family discovered the Alex's Lemonade Stand Foundation in 2010, they fell in love with Alex and her important lemonade-stand mission.
Midwest DJ Productions is a DJ entertainment company owned and operated by dynamic husband-and-wife duo Diego and Dianna Villalobos. MDJP specializes in weddings, corporate events, special events and music festival production.
Diego and Dianna Villalobos have been selected as this week's Kenosha.com Kenoshans of the Week. Read more HERE.
Kenosha, located in the middle of the Chicago-Milwaukee corridor, is where they call home, but you can find them performing shows across the Midwest and beyond. Voted "Best DJ of Kenosha County" five years running, they boast five years as full-time business owners and over 30 years of freelancing experience.
With donations from businesses such as Twin Disc, Cricket Wireless, Tenuta's Liquor and Deli and Oliver's Bakery, the Salinas-Villalobos family has been able to hold Alex's Lemonade Stands annually for 14 years, continuing their fundraising efforts longer than they ever imagined. Dianna's sister, Christina (better known as "Cookie," the lemonade-stand founder), reports an amazing fundraising total of $6,396!
Over the years, Kenosha has been the hometown of a number of famous names, such as actor, writer, director and producer Orson Wells, actor Mark Ruffalo and actor Don Ameche. In the summer of 2020, nationwide attention was placed on Kenosha amid civil unrest. Although the City of Kenosha has worked hard to repair all of the physical damage done, we thought to ourselves, "How do we begin to repair any racial division in our community?"
As Midwest DJ Productions grew, the family felt it was important to use their platform to unify the Kenosha community. Kenosha needed a diverse event that would bring a "mix" of people together, regardless of race, creed, gender, sexual preference and/or political views. This led to the creation of Midwest Mix Fest in 2021.
With a goal to maximize fundraising efforts, Midwest DJ Productions partnered with Alex's Lemonade Stand Foundation in 2022. In just two days' time, Midwest DJ Productions' Midwest Mix Fest managed to raise a whopping total of $1,240 for the childhood cancer research foundation!
That is why, this summer, Midwest DJ Productions and Alex's Lemonade Stand are teaming up once again to bring you the third annual Midwest Mix Fest, featuring a diverse lineup of over 20 live DJs, 20-plus food vendors, live graffiti artists, a dance contest, a kids' corner activity area and much more family-friendly fun. The event will also feature a charity turkey leg- and taco-eating competition featuring local activists, police personnel, city officials and local social media influencers.
Music adds vibrancy to communities, engages the brain and strengthens your mental and physical health. There is a need to continue to spread a message of unity and togetherness in the Kenosha community. When we all work together with a common goal in mind, it makes all of our differences fall by the wayside. Raising funds to help find a cure for childhood cancer, all while enjoying great music on beautiful Lake Michigan, is something we can all agree on!
Be a part of this awesome event by sponsoring, performing or volunteering on Saturday or Sunday. Midwest Mix Fest unites a wonderful community of music lovers, DJs, artists and foodies for a two-day outdoor, high-energy DJ music festival unlike anything you've ever experienced before!
"When life hands you lemons, make lemonade!"
-Alex Scott
SATURDAY DJ LINEUP
DJ Razor, 3 p.m.
DJ Pro Lion, 3:30
Loboz, 4
DJ Angel Tearitup, 4:30
Xcavata, 5:15
DJ Solo, 6
Angel Eyes, 6:45
DJ Diego Lobo, 7:30
Patrick Wayne b2b DJ ThreeJay/Dubbstar, 8:15
Tim Spinnin' Schommer, 9
SUNDAY DJ LINEUP
Alex, 2 p.m.
L.O. Kitty, 2:30
Phantomize, 3
DJ Big Ron, 3:30
Carbonella, 4
Otto, 4:30
J Morgan, 5:15
DJ Rick Jules, 6
Gorgonzilla, 6:45
Quick Mix Mike, 7:30
Corey Love, 8:15
DJ Slugo, 9
FOOD VENDORS
Taste Buds Chicken & BBQ (Saturday)
Pop Smoke BBQ (Saturday and Sunday)
Rock it Tacos (Sunday)
Ashley's Delicious Egg Rolls (Saturday and Sunday)
Cornstars (Sunday)
AJ's Ice Cream Truck
Snow Boyz Snow Cones
ART AND ENTERTAINMENT VENDORS
Artesanía Minga
L.Marie's Creations & More
Flip This Flip That Resale & Collectables
The Little Big Top Fun Company
Very Eventful Umbrella
Mobile Entertainment & Photo Booth Expo
Midwest DJs Live
Bright Sol Creations ft. Midwest Mix Fest Merch & more
Eye Make Canvases
Tarot by Toria
Cole Stout Jewelry
The Sisters Event Rental
Jays Relics
Minnegan Print
Moor Jewelz