The Kenosha Kingfish season schedule is a microcosm for how quickly a glorious Midwest summer passes by.
Blink, and you'll miss it.
It's hard indeed to believe, but there are only nine Kingfish home games left at historic Simmons Field, 7817 Sheridan Road, for the 2023 season.
Sitting behind home plate on a splendid, sun-splashed Wednesday afternoon – as they prepared for one of those precious remaining home games – Kingfish co-owner Bill Fanning and general manager Ryne Goralski just wanted to remind local fans that opportunities to catch a Kingfish game this summer are already dwindling to a precious few.
The Kingfish compete in the 24-team Northwoods League, a summer wood-bat collegiate league that moves quickly. Designed to simulate a professional baseball schedule for players who hope to be pros someday, the NWL crams 72 games into a regular-season schedule that began on Memorial Day and wraps up on Aug. 12. By then, the players have to start heading back to their respective colleges.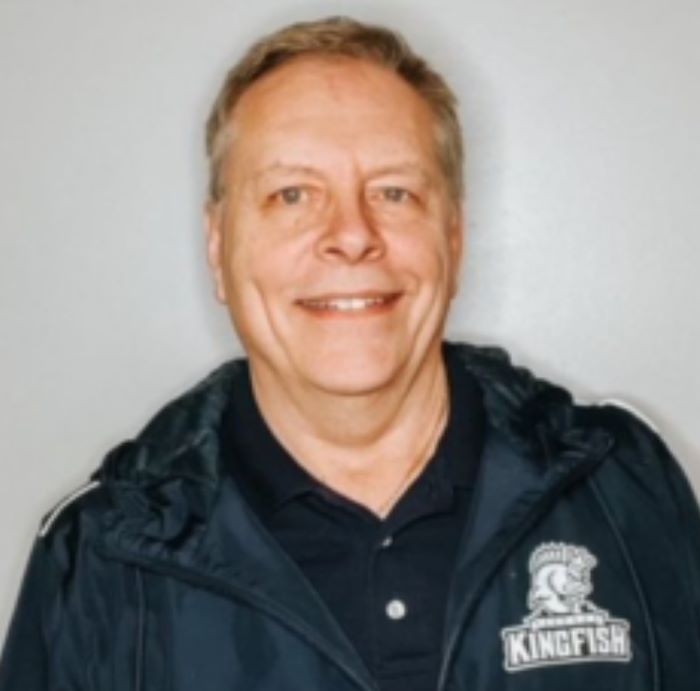 So, the 36 regular-season home games played by each NWL team come and go in a flash. If you want to catch a Kingfish game at Simmons Field, you've got to be on your toes.
"People will call us Aug. 15 and be like, 'We want to come to the game later (this summer),'" Goralski said. "… Well, we're not home. The (players) are home. Every year, people call us in August. And it's hard to believe we're that quick.
"… It's a sprint."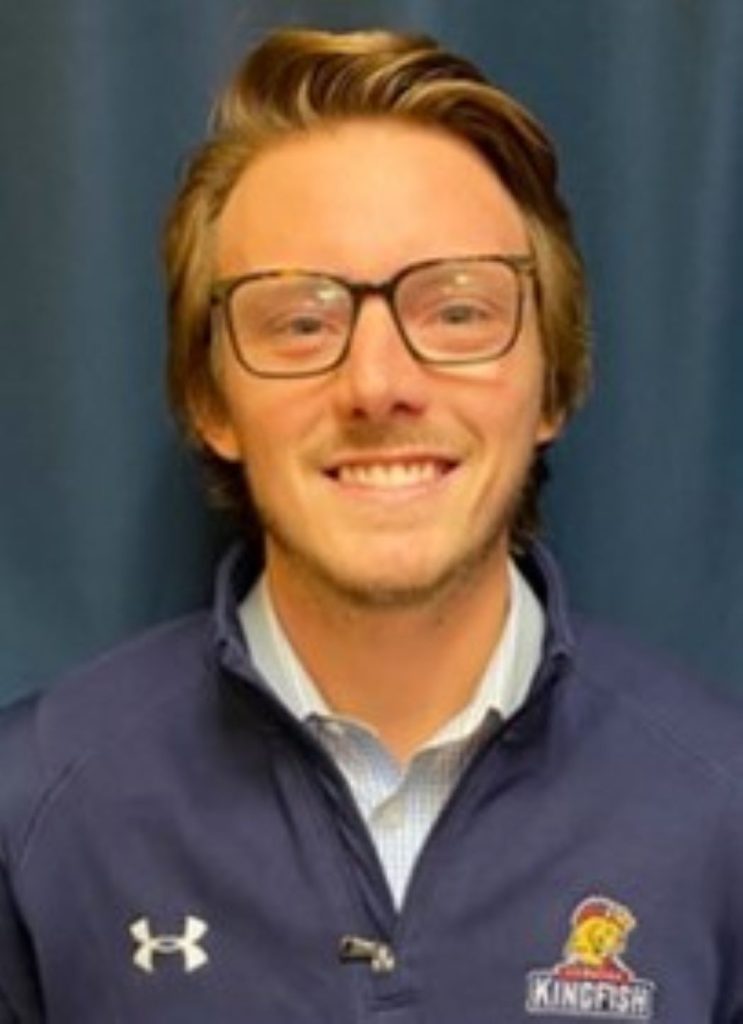 Indeed it is, but there are still plenty of great promotions remaining in the nine games left this summer at Simmons Field. That starts this weekend, Saturday at 6:35 p.m. and Sunday at 1:35 p.m., against the Rockford (Ill.) Rivets.
Following three days off Monday through Wednesday for the NWL All-Star break, the Kingfish return home next week Thursday and Friday (July 27-28) against the Traverse City (Mich.) Pit Spitters. Both of those games are at 6:35 p.m.
Here are some of the promotions and events going on at Simmons Field for the remaining 2023 Kingfish schedule:
Saturday, July 22: Postgame fireworks, presented by Zach's Lawn Care. On Wednesday, Fanning said this may be the biggest fireworks night of the season, as it's the final Saturday night home game of 2023. The game begins at 6:35 p.m.
Sunday, July 23: Youth Sports Night. Tickets are free for youth athletes with team apparel. The game begins at 1:35 p.m. This game will also be televised on ESPN+.
Thursday, July 27: Historic Simmons Field Replica Giveaway, presented by Herzing University. The giveaway is a bobblehead, except it's a replica of Simmons Field, free to the first 1,000 fans. The game begins at 6:35 p.m.
Friday, July 28: Rally Towel Giveaway, presented by American Outfitters, free to the first 1,000 fans. The game begins at 6:35 p.m.
Wednesday, Aug. 2: Bark in the Park. The game begins at 6:35 p.m.
Thursday, Aug. 3: First Responders Night, presented by Aurora Health Care. The game begins at 6:35 p.m.
Friday, Aug. 4: Kenosha Comets Elvis Bobblehead Giveaway, presented by Festival Foods, free to the first 1,000 fans. The game begins at 6:35 p.m. The Comets were a team that competed in the All-American Girls Professional Baseball League, made famous by the movie "A League of Their Own." Aug. 4 will also feature a day game at Simmons Field for the U.S. Women's Baseball Team, as well as a reunion at Simmons Field for former AAPGBL players.
Monday, Aug. 7: Mini-Helmet Giveaway, free for the first 1,000 fans. The game begins at 6:35 p.m.
Tuesday, Aug. 8: Fan Appreciation Night, plus Team Poster Giveaway No. 2, presented by Skyprint. The game begins at 6:35 p.m. This is the last regular-season home game for 2023.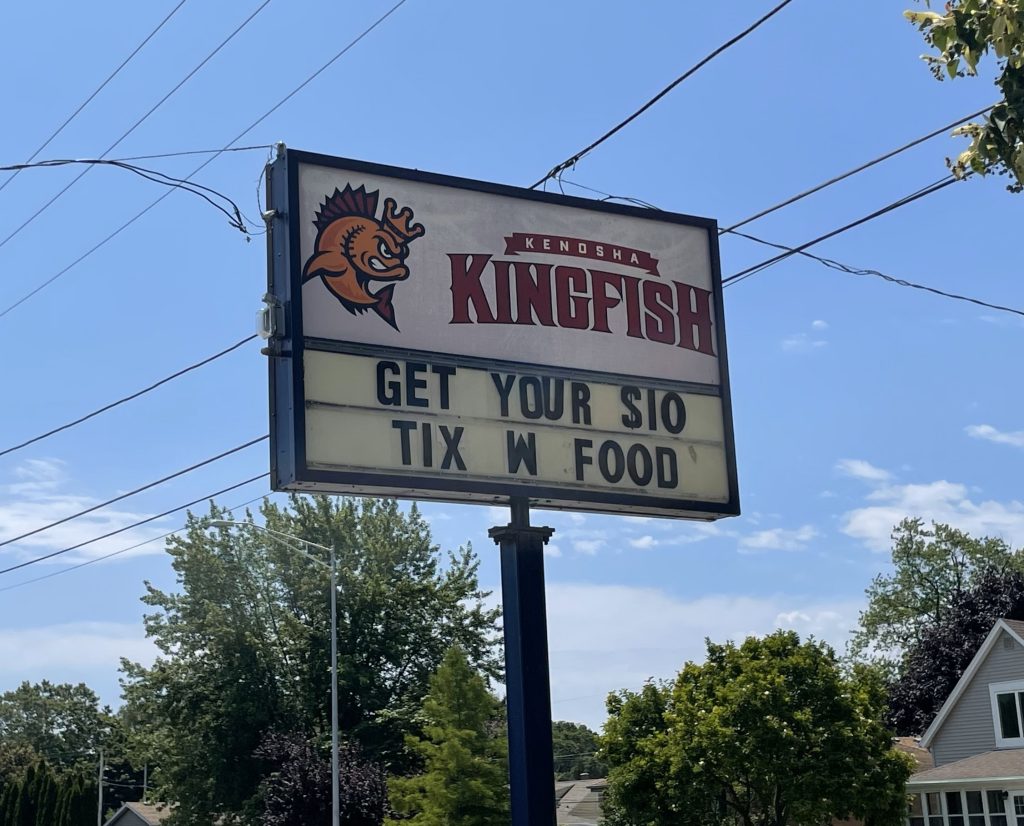 Single-game tickets for remaining Kingfish 2023 home games can be purchased at THIS LINK, by visiting the team box office at 7817 Sheridan Road, or by calling 262-653-0900.
There is still a small possibility that the Kingfish could host additional home games as part of the NWL postseason format, though right now the team is on the outside looking in for the playoffs.
To reach the playoffs, the Kingfish would have to win the second-half title in the Great Lakes East Division. With 19 regular-season games left, including Friday night (July 21), the Kingfish are 6.5 games out of first place in the second-half standings in the Great Lakes East.
Three Kingfish in All-Star Game
Three Kingfish players received the honor to represent the NWL's Great Lakes East Division in next week's Great Lakes All-Star Game, scheduled for Tuesday (July 25) at 6:05 p.m. at Turtle Creek Stadium in Traverse City, Mich.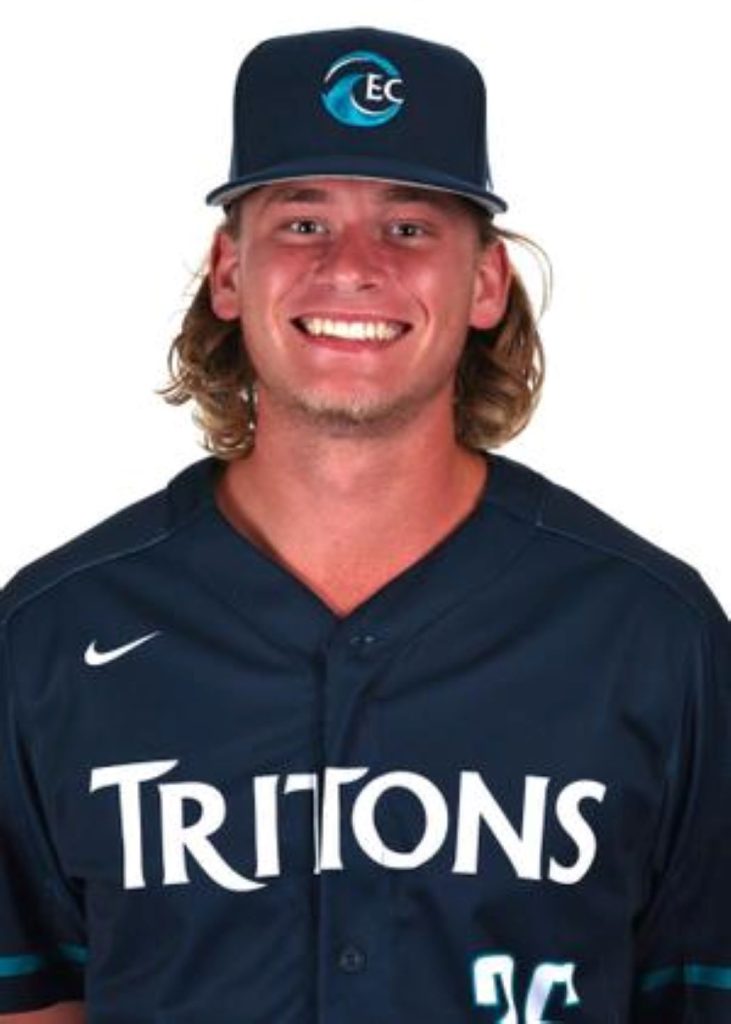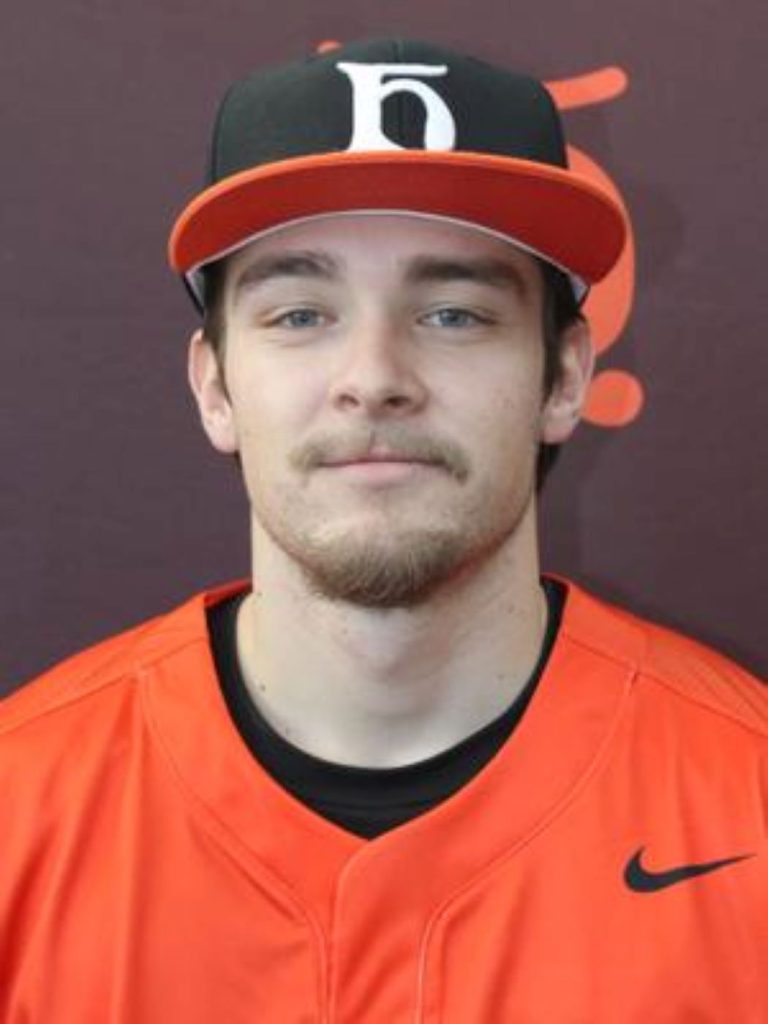 Representing the Kingfish will be outfielder Lance Trippel of Florida State and right-handed pitchers Tucker Shalley of Eckerd College (Fla.) and Ross Thompson of St. Ambrose University (Iowa).
The Great Lakes All-Star Game will be televised on ESPNU.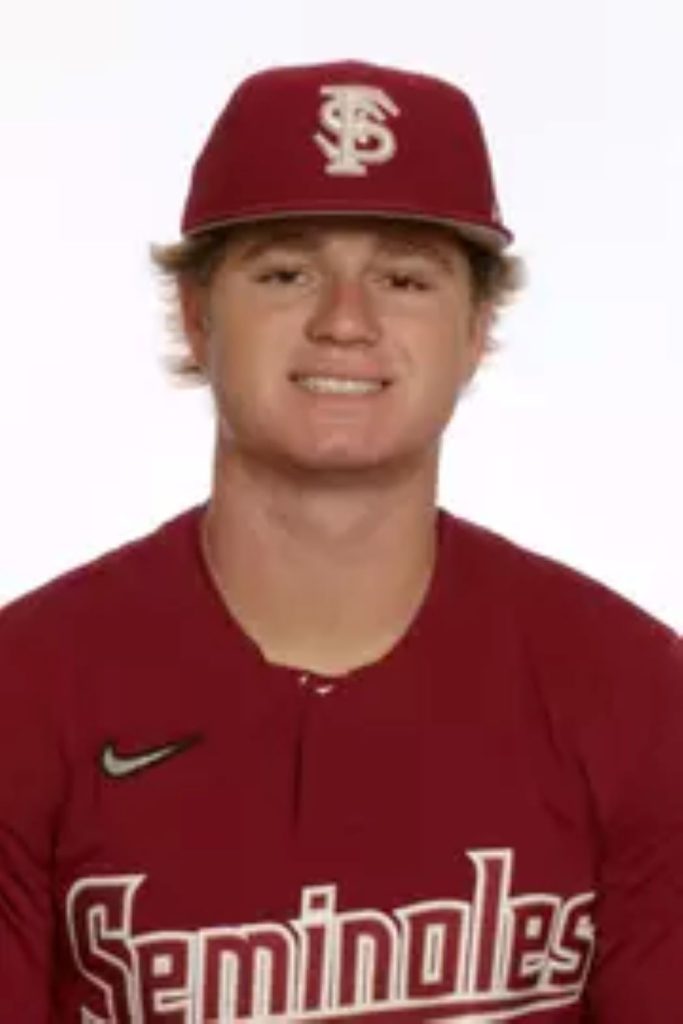 Additionally, Trippel will represent the Great Lakes East in the Home Run Challenge on Monday (July 24) at Turtle Creek Stadium in Traverse City.