In the decade prior to the start of the 20th century, farmers in southeastern Wisconsin were seeking someone they could trust financially.
Following the Panic of 1893, still one of the most severe banking crises in United States history, farm families in the area – farming, of course, dominated the economy of central and southern Wisconsin as the 1800s wound to a close – found that barter was a way to subsist with a lack of cash in circulation.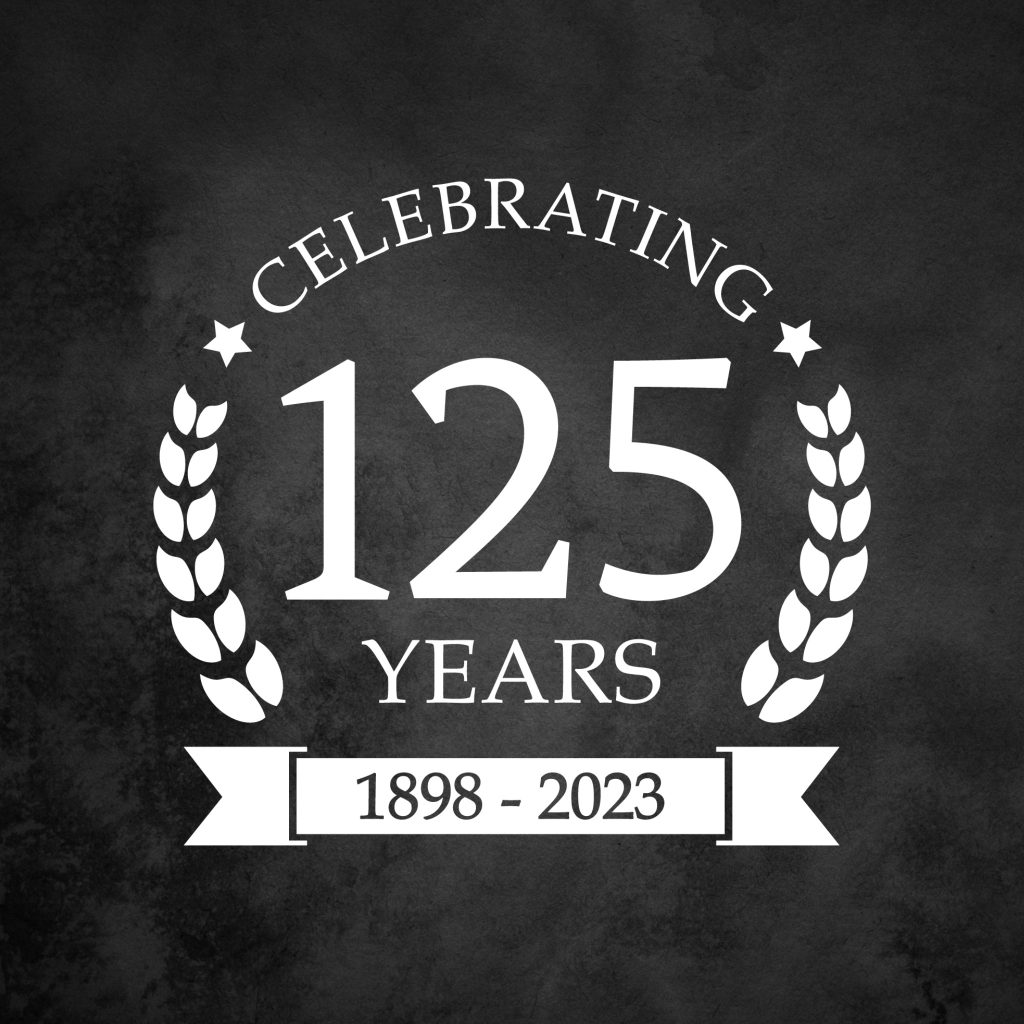 And these farmers found a man they could trust in a local grain mill operator named John Blakey, who operated his grain mill along a railroad siding in the village of Union Grove and offered farmers in central Racine County a fair price for their produce.
It was from this bedrock of community and trust that led to the founding of a southeastern Wisconsin financial institution exactly 125 years ago, as Blakey – who had been named village president when Union Grove was incorporated in 1893 – organized a group of mainly local investors to start a private bank in Union Grove.
On July 18, 1898, the Bank of Union Grove commenced business in a one-room brick building at 1055 Main Street in Union Grove.
Much, of course, has changed in the 125 years since July 18, 1898. But one thing has not: Community State Bank, the current name of Blakey's financial creation, still operates from that founding principle of earning and maintaining trust in the local community, its businesses and, most importantly, its people.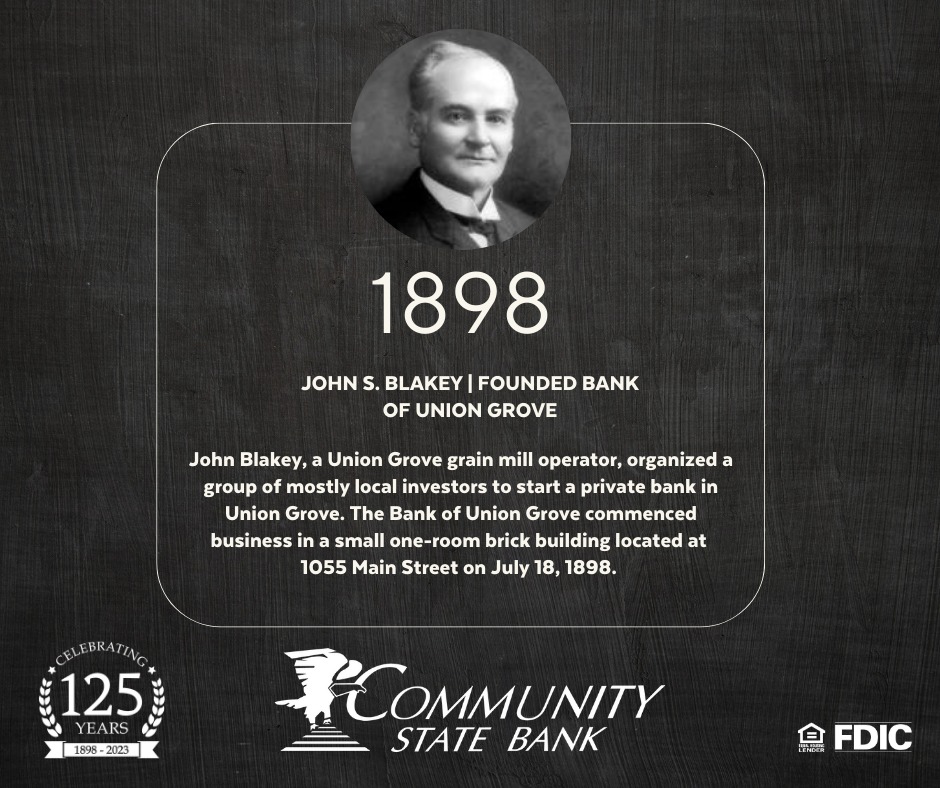 Today, Community State Bank operates seven total branches in three counties, Racine, Walworth and Kenosha. The main Union Grove location is now just down the road from Blakey's founding location, at 1500 Main Street.
And well into the 21st century, Community State Bank saw a big unfulfilled need in the largest population center of the three counties it serves. That prompted the bank to open its newest branch in June 2020 in the City of Kenosha, at 8304 75th St.
Community State Bank now has two branches in Kenosha County, including the one at 25360 75th St. in Paddock Lake, along with its four in Racine County (Burlington, Mount Pleasant, Union Grove and Waterford) and one in Walworth County (Lake Geneva).
Over all those years and expansions to new locations, Community State Bank has always operated on its central principle of being there for the communities it serves.
"What this bank has done well before my time has been always (to be) ingrained in the communities, who we are, what we do," said Scott Huedepohl, the ninth and current president and CEO of Community State Bank, in a recent interview at the Union Grove branch.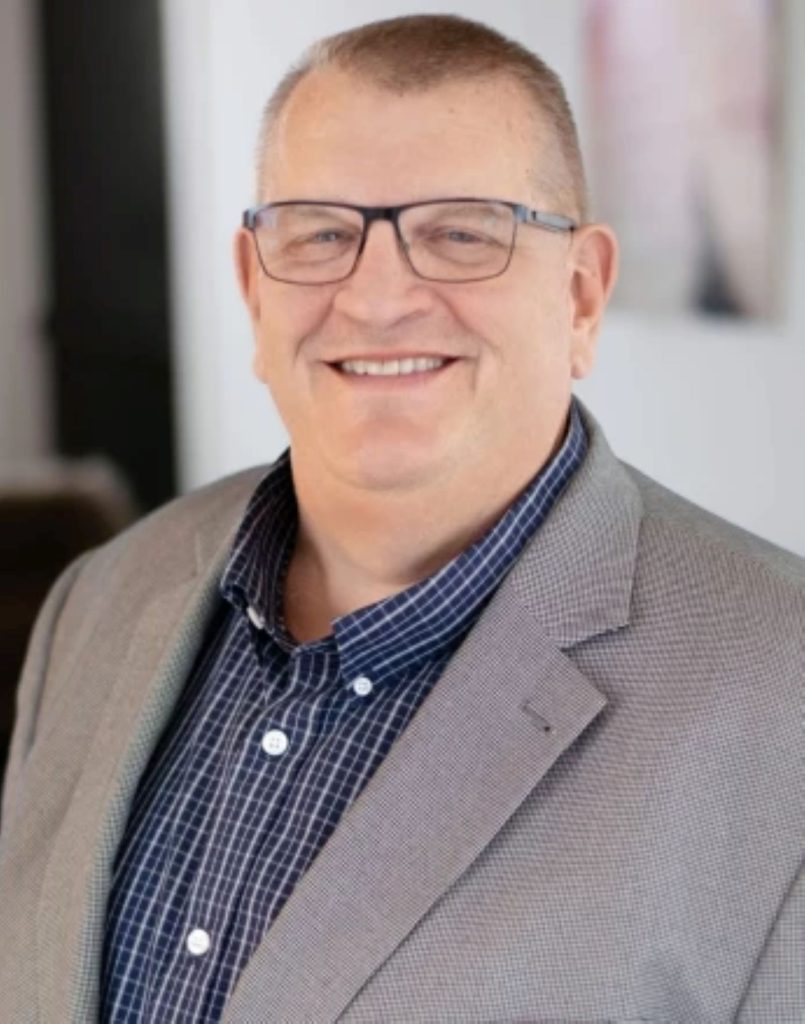 "It's critical. We always believe that if we take care of our communities, they'll take care of us. For 125 years, that's happened."
What is a community bank?
As you'd expect over the course of a 125-year lifespan, Community State Bank has undergone several adaptations and expansions to reach its current iteration.
The first major change came in 1903 after the Wisconsin State Legislature enacted legislation banning private banks, since most private banks at the time had little capital and were far less stable than banks chartered by federal or state agencies.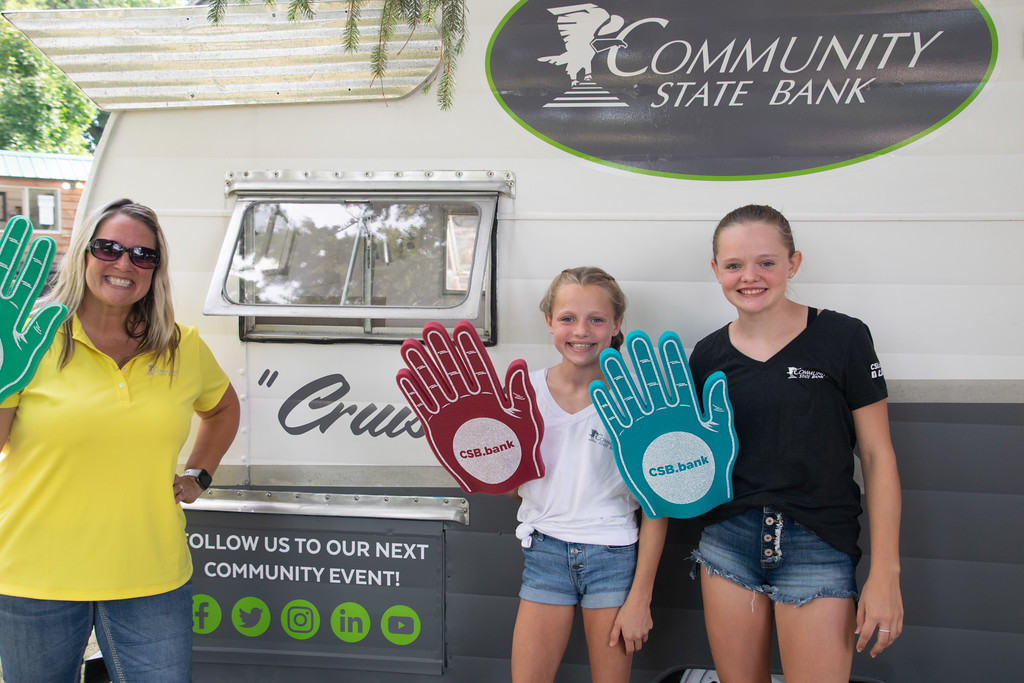 In response to that legislation, Blakey's enterprise chose not to close its doors, opting instead to reorganize under state charters. On Sept. 15, 1903, seven stockholders met to re-establish the bank, this time to be incorporated as the State Bank of Union Grove. The bank opened its new doors at 1023 Main Street in Union Grove on Sept. 24, 1903, and four days later, the state banking commissioner made it official when he signed and issued the bank's charter on Sept. 28, 1903.
About 30 years later, in October 1933, the State Bank of Union Grove successfully applied for FDIC membership. And about 50 years after that, in April 1983, the State Bank of Union Grove opened its third office location, this one in the town of Rochester in Racine County.
Operating in three locations by then, the bank was officially renamed Community State Bank, which it's known as today, of course.
In 1995, bank assets exceeded $100 million for the first time. Then, in October 1996, Community State Bank hosted the grand opening for its newest and current main facility at 1500 Main Street in Union Grove.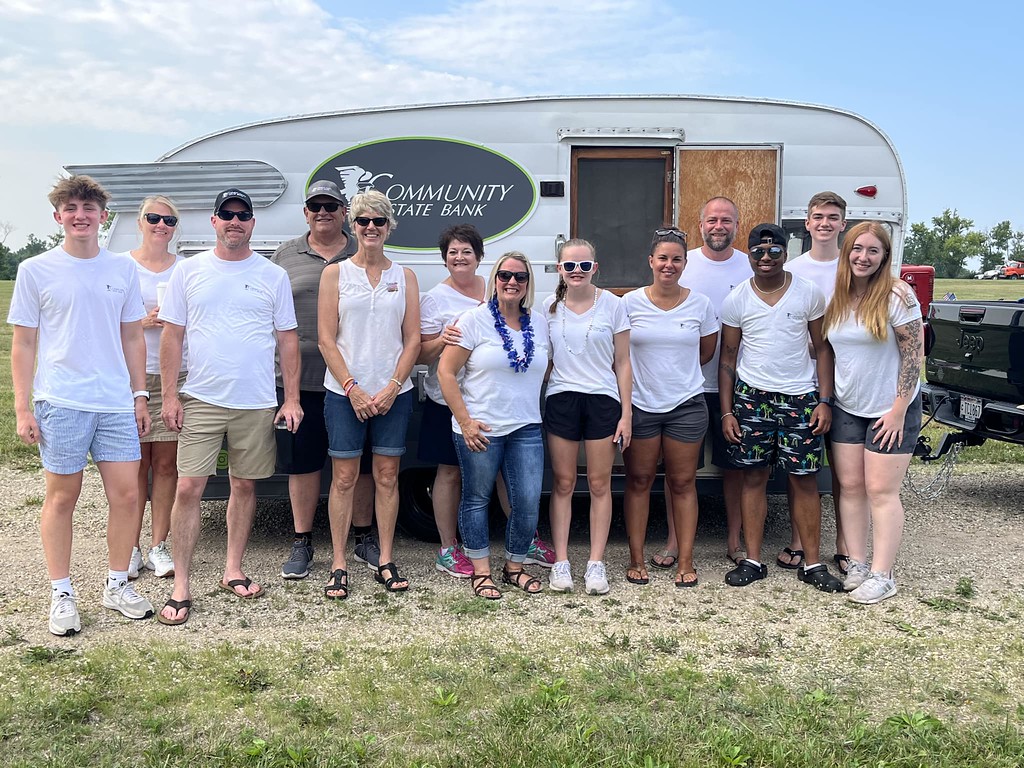 Expansions have continued into the 21st century, even during the height of the COVID-19 pandemic, when Community State Bank opened its location in the City of Kenosha in June 2020.
So, while this expansion and success is all well and good, you may be asking yourself why Community State Bank is really any different from any other major national bank that has expanded to countless locations over the years.
Well, let's start with the name, specifically the first word in Community State Bank. In short, a community bank operates for exactly that purpose, to serve the community it's located in.
As Huedepohl says, many years ago, that's what banks were supposed to exist for.
"I just think there's a lot of people that don't truly understand what a community bank is," Huedepohl said. "The fact (is) that my generation – and I just turned 60, so I'm old – everybody grew up with them.
"Every town had multiple community banks. And what that means is it's owned locally, it's operated locally, everything is done locally."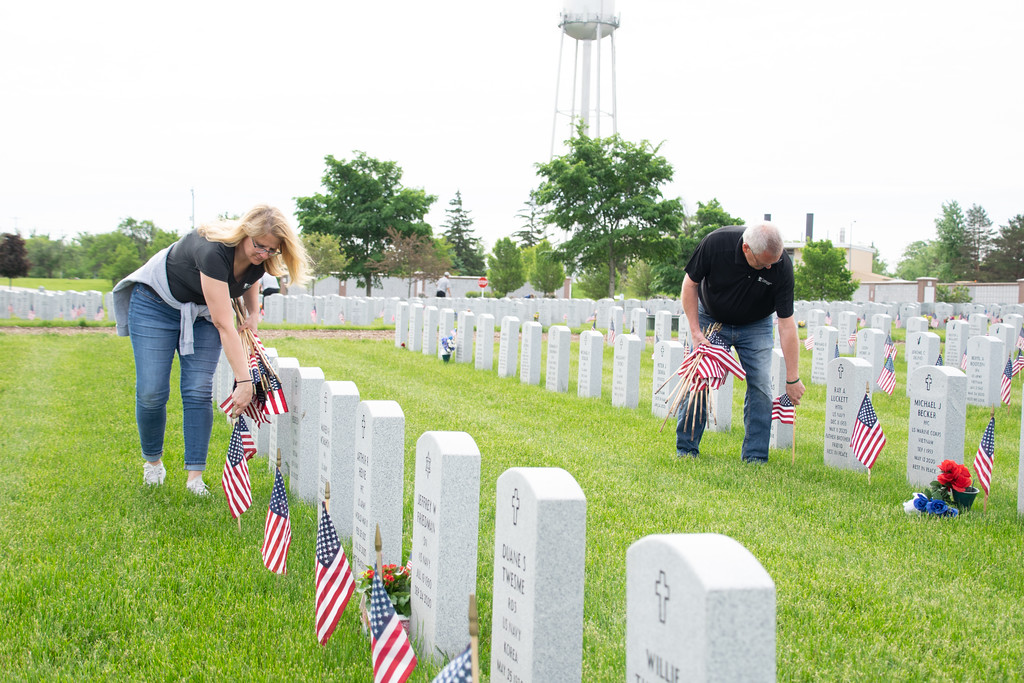 Today, Huedepohl observes, community banks are a dwindling breed. Which probably makes them even more crucial than ever to have around.
"That has gone so far away in the last 20 years, to where very seldom – especially in some of the bigger markets – do you even see community banks," Huedepohl said. "They're still in a lot of smaller towns, but they're so critical.
"And I'm not just talking about us. I'm talking about the industry itself."
Huedepohl says today, there are only two community banks left in Racine and Kenosha counties, meaning they were chartered there.
"People just don't totally understand what's happening," Huedepohl said. "Maybe the younger generation doesn't care about it as much, but it's important.
"If you go to a community bank for a long time, and for whatever reason it's gone – merged, closed, whatever – if the community bank was being run correctly, it leaves a huge void in that community."
Precisely, that's because a community bank is completely integrated into the community it serves. So the success of the bank is totally dependent on the community, giving it a much greater stake in the lives of the people there.
A big bank headquartered in New York City, for example, can have several branches in a certain area, and they certainly may be successful and helpful to the people in that community for a time. But, as everyone knows, the economy is volatile, and local businesses may undergo many ups and downs during their existence.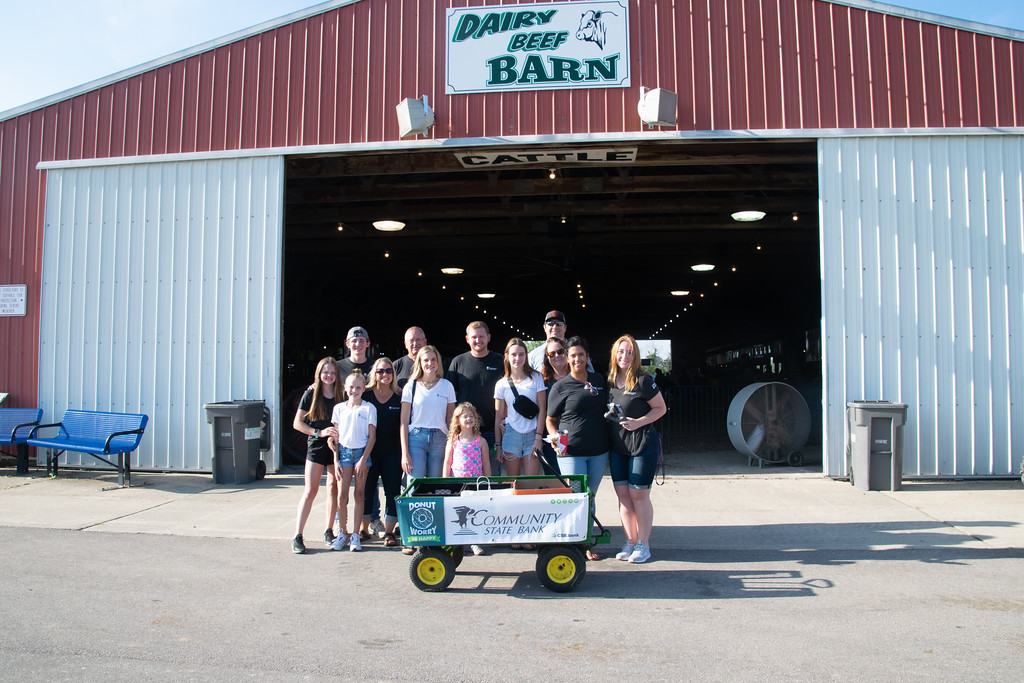 For a major national bank, it's simply logical from a financial standpoint to just close branches or move them when necessary, leaving that community in the financial lurch.
"Anybody that starts a new bank today is primarily starting it for one reason, and that's to gather assets," Huedepohl said. "They have an exit plan, typically, in their mind. Their exit plan isn't (within) the next 10 generations. It's (within) 10 years."
With a community bank like Community State Bank, it's exactly the opposite. It can only exist and succeed by investing in the community and its people over the long haul.
"If Racine County and Kenosha County and Walworth County really suffered economically, for whatever reason, we're going to suffer economically," Huedepohl said. "If they prosper, we're going to prosper.
"If you're a bank that has 500 locations, or 5,000 locations, Racine County doesn't mean squat. It's like, 'If that happens, OK, we'll redirect.' … (But) this is where we're at. This is where our board members live. Everything we talk about, everything we do, circles around what I call southeast Wisconsin."
As evidence of this mindset, consider what the United States – and, by extension, southeastern Wisconsin – has been through over the last 125 years. That includes World War I, the Great Depression, World War II, the Great Recession of 2008-09 and, most recently, the COVID-19 pandemic, among many other calamities large and small.
All the while, Community State Bank has done whatever it can to help local people and businesses.
Looking just out the window from the conference room in the Union Grove location, Huedepohl points across the street to Martin's Garage, an auto service center that's been around since 1930 and has partnered with Community State Bank since its inception.
Think of all that a small business like that has gone through in nearly 100 years. Well, Community State Bank has never left its side. It's not a bank that threatens to "take things away" when financial turmoil is at hand locally, because everyone faces tough times sooner or later.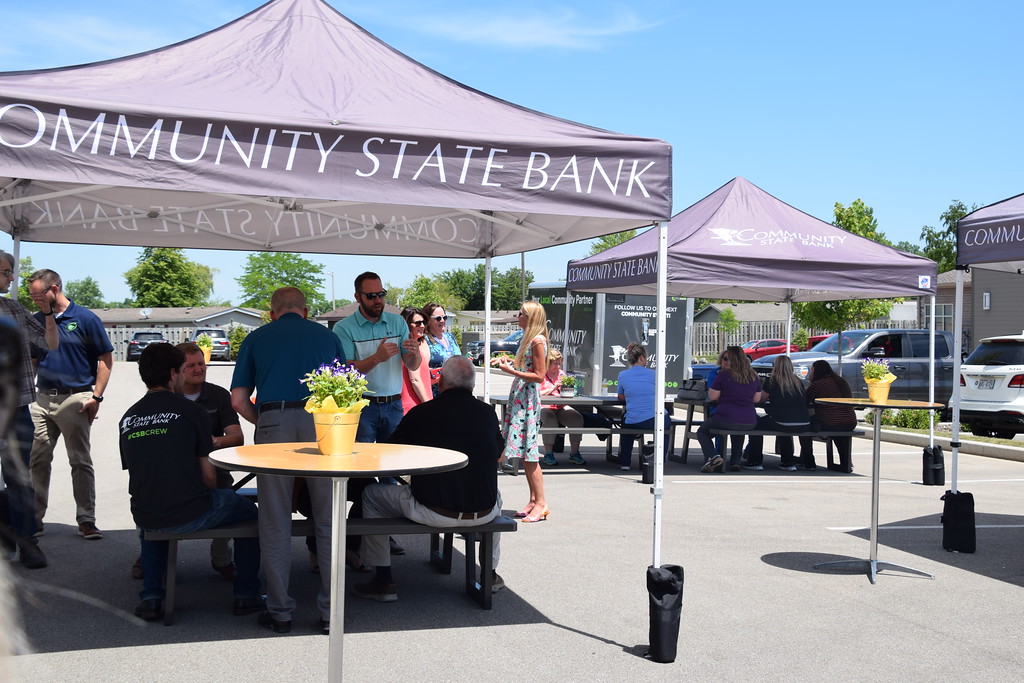 "The economy is more up and down today than ever," Huedepohl said. "If people come to us with a challenge and some type of plan to get through it, we've never taken a business away because of something like that.
"… Because it goes back to our roots again, because we have to have – in order for our communities to be vibrant – we've got to have the businesses. We have to have the nonprofits, we have to have the churches, we have to have everybody. And the individuals. And that's how it's been for 125 years."
And that means Community State Bank won't turn away customers just because the bank doesn't see a "big fish."
"Sometimes bigger banks ignore our customers," Huedepohl said. "Because if they don't have a certain threshold of revenue or whatever, they don't see them as part of their model. For us, that is (part of our model), because we also believe those smaller-revenue companies turn into big-revenue companies over the years."
Expanding to Kenosha
There was one thing, however, that Huedepohl noticed was lacking in Community State Bank when he took over as president and CEO.
There was no footprint in the City of Kenosha. The bank was all around it, including in Kenosha County with the Paddock Lake branch, but not actually in the city limits.
"I looked up at the map, and it was weird, because Kenosha – the City of Kenosha – and Pleasant Prairie were vacant," Huedepohl said. "We weren't there. We were all around it, and we weren't there.
"… We don't believe in the 'build-it-and-they-will-come' model. We believe in having the people, then they'll come. People bank with people. They don't bank with banks. So we had just not had that opportunity."
Therefore, to expand into the City of Kenosha, Huedepohl said Community State Bank first needed to establish a team there to lead the way. And once Robert Pieroni and Laura Burnett-Shoemaker were in place, the bank was ready to open in Kenosha in June 2020.
Pieroni is a vice president at Community State Bank and the market president for Kenosha County, while Burnett-Shoemaker is an assistant vice president/cash management. Together with mortgage loan officer Kim Terpstra, they lead the bank's Kenosha efforts.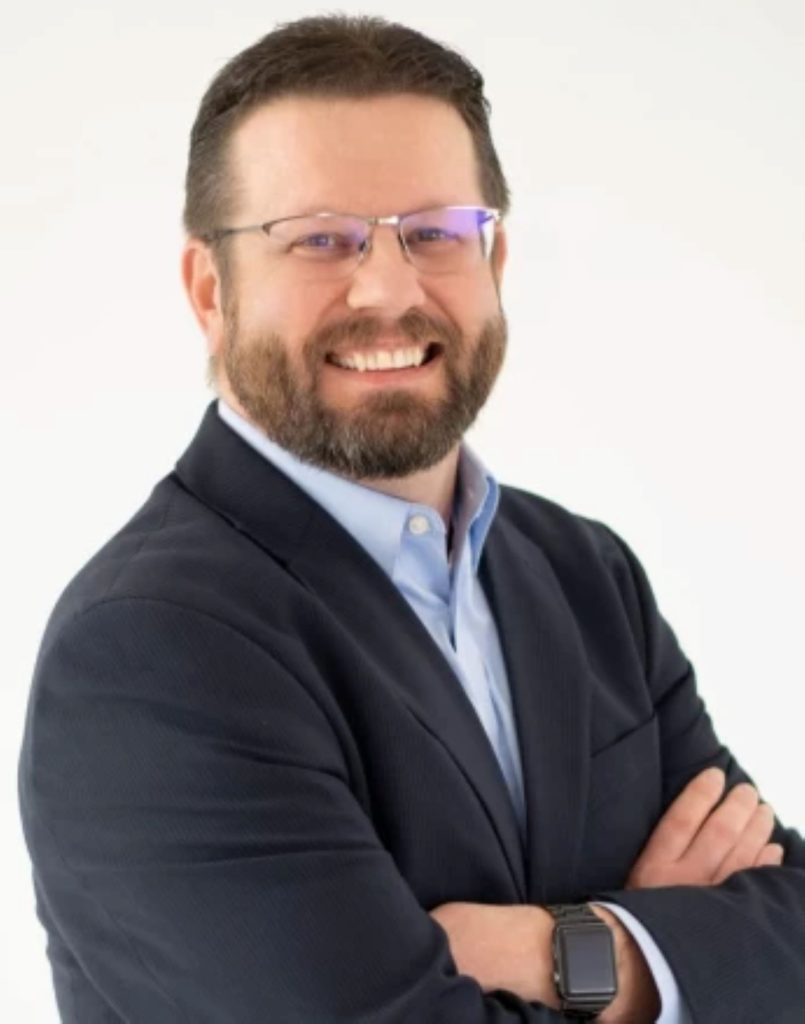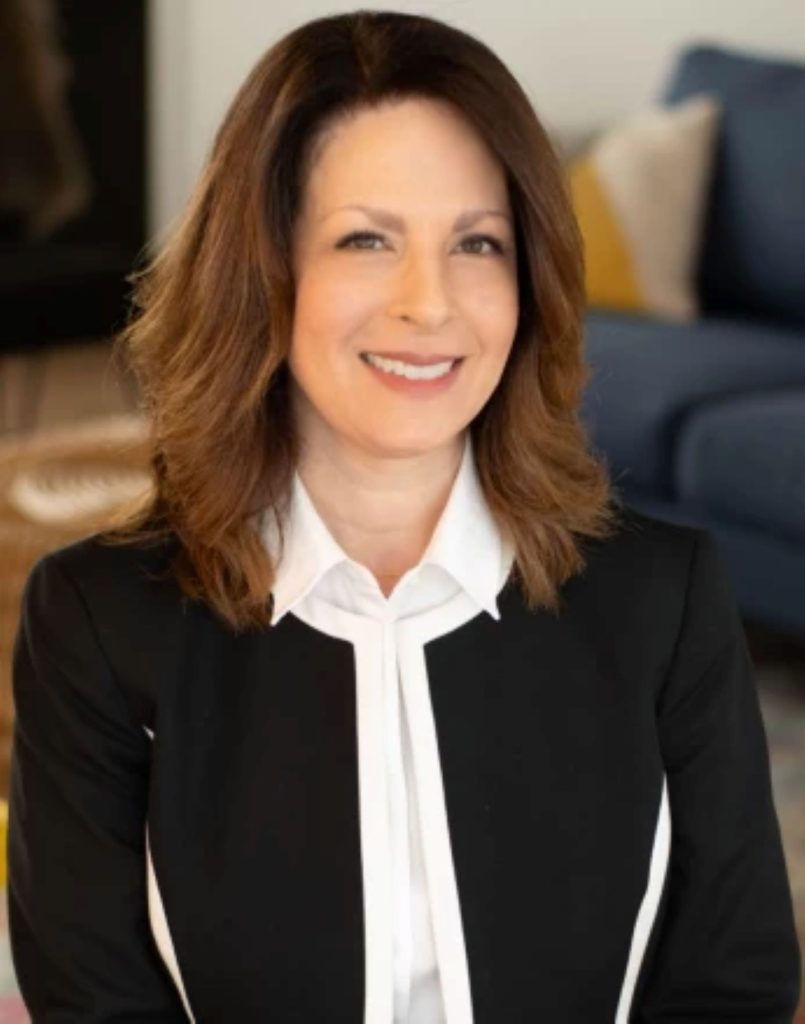 "Until we had those two (Pieroni and Burnett-Shoemaker), the foundation of that team, you just can't go in," Huedepohl said. "And they've done just a phenomenal job. They're the Kenosha team. It's been really cool to watch.
"… We try to have a director from each one of our communities. That's critical for us."
And Community State Bank put a further investment into Kenosha by naming Rita Hagen, executive director of Hospice Alliance in Pleasant Prairie, to its Board of Directors in April 2022.
"She's been a great board member," Huedepohl said. "She's our first nonprofit representative on the board."
In the community
As its name implies, Community State Bank prioritizes many positive community initiatives and completes hours of service work in the communities it operates in.
That includes a unique coffee shop located right in the bank's main building in Union Grove called Shepherds Community Cafe. A partnership between Community State Bank and Shepherds College – a post-secondary college in Union Grove for students with special needs – the cafe features two "community rooms" equipped with WiFi and presentation screens that connect directly to a laptop, a "social room" that seats up to 10 guests and a "club room" that seats up to six guests.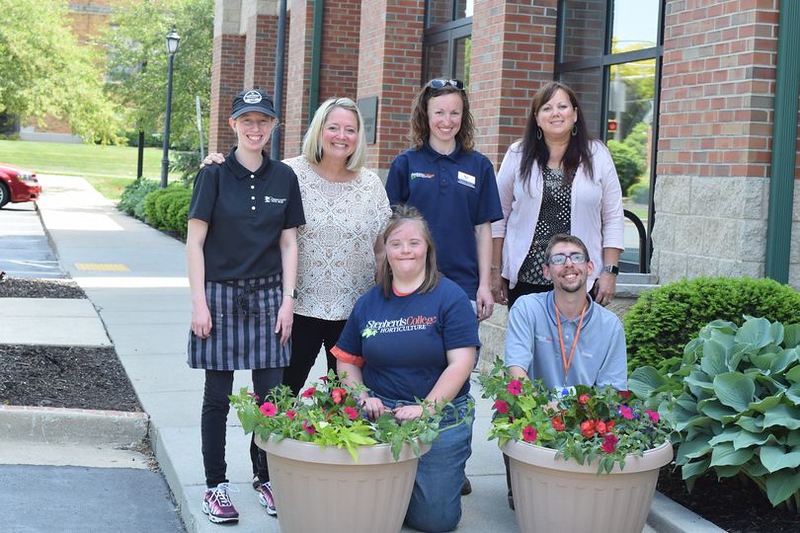 In addition to that, the cafe provides learning opportunities and work experience for Shepherds College students and alumni. To learn more about Shepherds Community Cafe, visit mysccafe.com.
Additionally, Community State Bank sponsors 100 Women Who Care in western Racine County; introduced "Cruiser," a 1959 Shasta Camper that's used as a brand amplifier to promote and run community events, in July 2022; runs the #GIFT2GIVING campaign, an employee donation program that's run for five years now and presents each bank employee with $150 to donate back into the communities of Racine, Kenosha and Walworth counties; and developed MyLIFE (My Local Interactive Financial Education), a comprehensive interactive financial literacy program for high school students.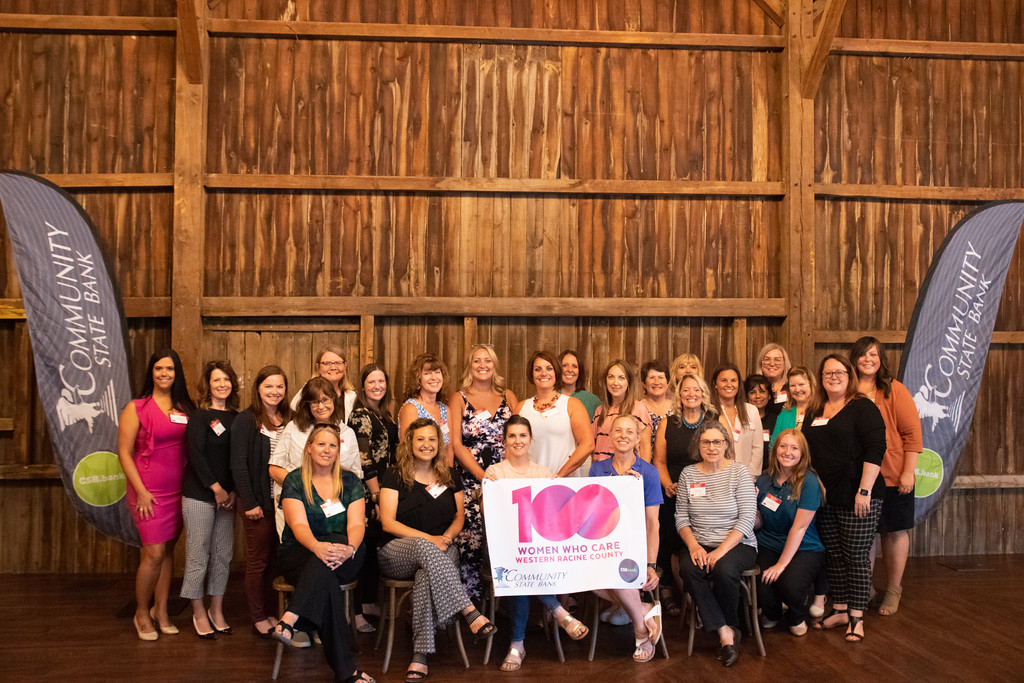 Indeed, Community State Bank's employees are involved in all sorts of community initiatives, and they literally have a personal stake in the business through the Employee Stock Ownership Program. The ESOP is more than 30 years old, and Huedepohl says the largest shareholder in the bank – at 38 percent, as a group – is its employees.
That makes Community State Bank's investment in the community even more crucial, since most of its stockholders also live there.
"We're counting on our retirement by what happens in our market," Huedepohl said. "… Everybody you see working here is an owner."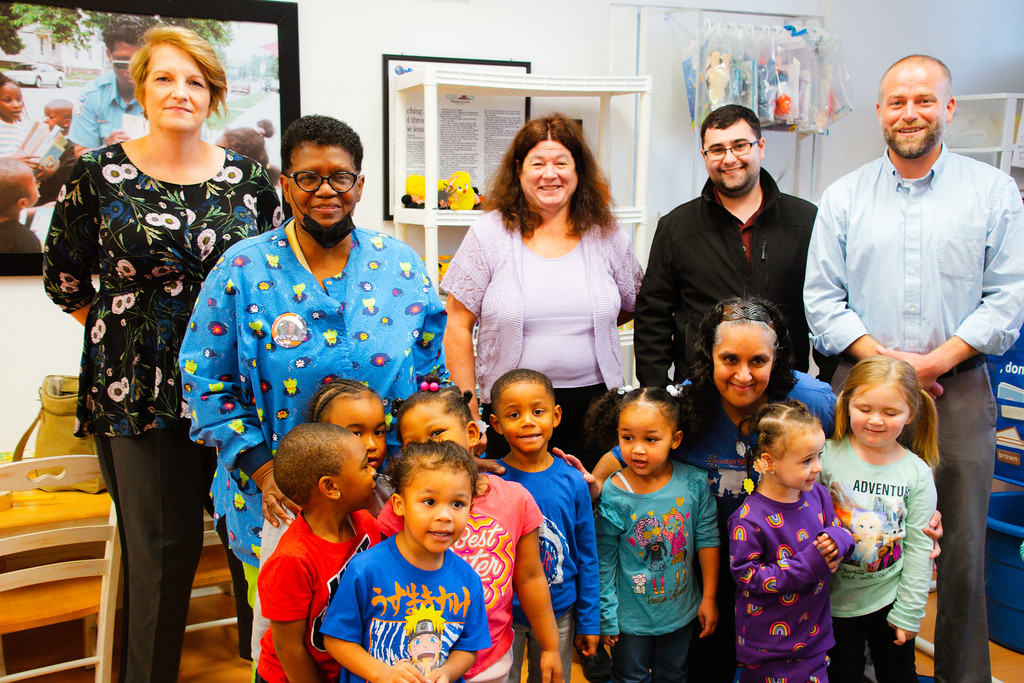 Yes, with everything it does, Community State Bank always operates on the old-school principle of knowing the people in its community and having their backs. Certainly, as Huedepohl emphasizes, the bank is always seeking to remain on the cutting edge of technological advances so it can keep meeting its customers' ever-changing needs into the future.
But if you just need a simple, friendly, face-to-face conversation with someone who's going to treat you like a long-time neighbor – as family, in fact – then just come over to Community State Bank.
"When I was taught banking 35 years ago, there were the 'Five Cs' of credit," Huedepohl said. "Character was No. 1. And over the years, a lot of banks, they don't look at character anymore at all. In fact, most of the time, the decisions are made hundreds of miles away. We're completely opposite. We look at character first, then everything else second.
"… It's really important to us that these communities succeed. It just is. Because we're not going to go anywhere else. We might expand our reach locally here, but we're not going to go to Colorado and open a branch. So it's just critical what happens right here."