If you've driven around Kenosha for a little while, you've surely noticed the unmistakable bright yellow trucks, vans and construction equipment belonging to Bane-Nelson, Inc.
If you ever played on a youth baseball team in Kenosha during the summer, or for another youth athletic program, then you probably played against, or even for, a team sponsored by Bane-Nelson.
And if you've ever utilized some of Kenosha's most signature and impressive architectural feats – be it walking over a park bridge on a summer stroll, working your shift inside a fire station or stocking industrial materials in a warehouse – then Bane-Nelson has been part of your life.
Yes, Bane-Nelson – founded in 1965 – has served southeastern Wisconsin and northern Illinois for decades now and has built and helped maintain so many structures in Kenosha that you can barely go anywhere without encountering the company's footprint. The number of people and businesses impacted by Bane-Nelson over the years is truly countless.
"The Nelson family has a lot of history to it," says Larry Nelson, current Bane-Nelson president and CEO and the son of Bane-Nelson co-founder Robert Nelson.

Larry Nelson has long been part of the family business after joining the Bane-Nelson team way back in 1970, actually prior to graduating high school from St. Joseph Catholic Academy in 1971.
In addition to being the president and CEO of Bane-Nelson, Larry Nelson has been involved in a long list of charitable, community and business endeavors in Kenosha during his long and successful career. Nelson grew up in and still resides in Pleasant Prairie, and whether through his position at Bane-Nelson or his many other activities, he's impacted so many corners of Kenosha that it's impossible to pin it all down.
For all of this, Larry Nelson has been named this week's Kenosha.com Kenoshan of the Week.
Bane-Nelson history
The historical timeline of Bane-Nelson actually begins way before the company was officially founded in 1965.
Larry's great-grandfather, David Nelson, started David Nelson and Son, a moving company, in 1900. David Nelson's son, George Nelson, is Larry's grandfather. George Nelson then had four sons, George Jr., Dick, Dave and Robert, Larry's father. As the years went by, David Nelson's original moving company grew and branched out, becoming heavily involved in machinery moving.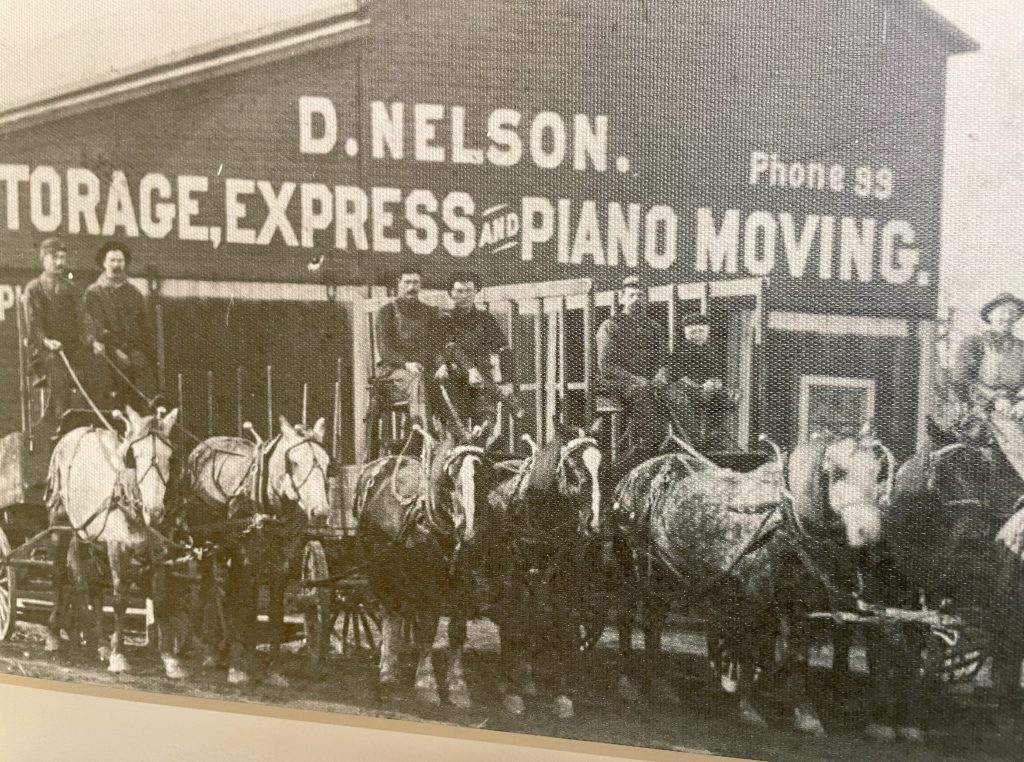 In 1965, however, Robert Nelson and his three brothers partnered with Horton (Al) Bane to form their own company, breaking off from the machinery moving division of David Nelson and Son.
That company, of course, was Bane-Nelson.
Bane, unfortunately, passed away four years after the business was started, and his share of the business was bought out by the Nelson family. In honor of Al Bane, however, the Nelsons have always kept his name as part of the business' name.
Into this family business stepped Larry Nelson, who after graduating from St. Joseph in 1971 went to Gateway Technical College, where he earned an Associate's Degree in Civil/Structural Technology. Larry continued his education with business courses at UW-Parkside and received a certificate from the Associated General Contractors Construction Supervisor Program from the Milwaukee School of Engineering.
After starting as a laborer, Larry Nelson began working full-time for Bane-Nelson in 1974. He continued his education as the company got more and more into erecting buildings, branching out beyond machinery moving and steel erection. Larry was able to bring the Butler Manufacturing brand into Bane-Nelson.
Butler is a pioneer of the metal-building industry, and Bane-Nelson – as its website states – is now "your local Butler builder."
"We took on the Butler franchise, and I've done buildings like those," Larry Nelson said. "I've designed those. Those are buildings I'm proud of."
Signature projects
Bane-Nelson has built and renovated so many things in Kenosha that listing them all would take up way too much space.
But when asked Wednesday during an interview in a conference room at the Bane-Nelson office what some of the company's most memorable projects have been, Larry Nelson pointed to some photos on the wall of signature area structures that Bane-Nelson has been part of building or renovating.
These include the historic lighthouse keeper's dwelling of the Southport Lighthouse at Simmons Island Park, Kenosha Fire Station No. 7 at 9700 52nd St., the famous bridge at Lincoln Park, the Lake Michigan Pathway along North Beach in Racine, the Jockey International headquarters cafe at 2300 60th St. and the "Tot Park" splash pad and most of the walkways at the Southport Marina.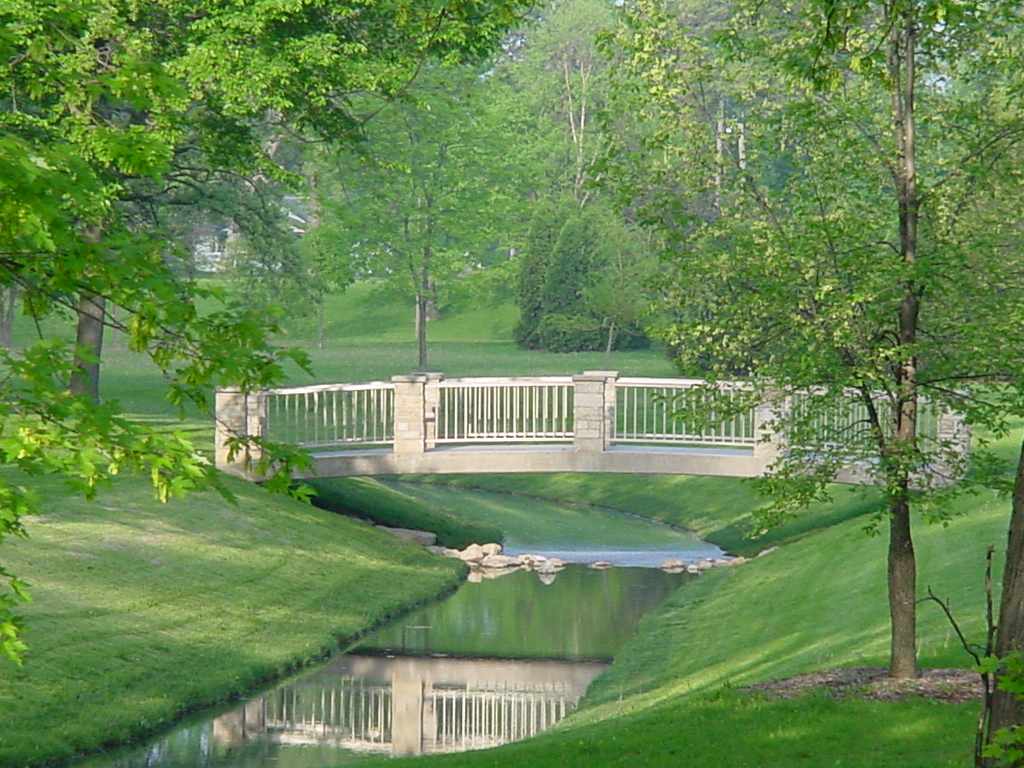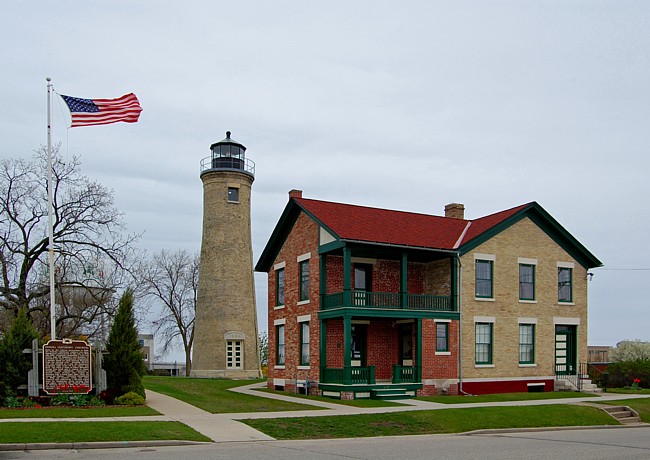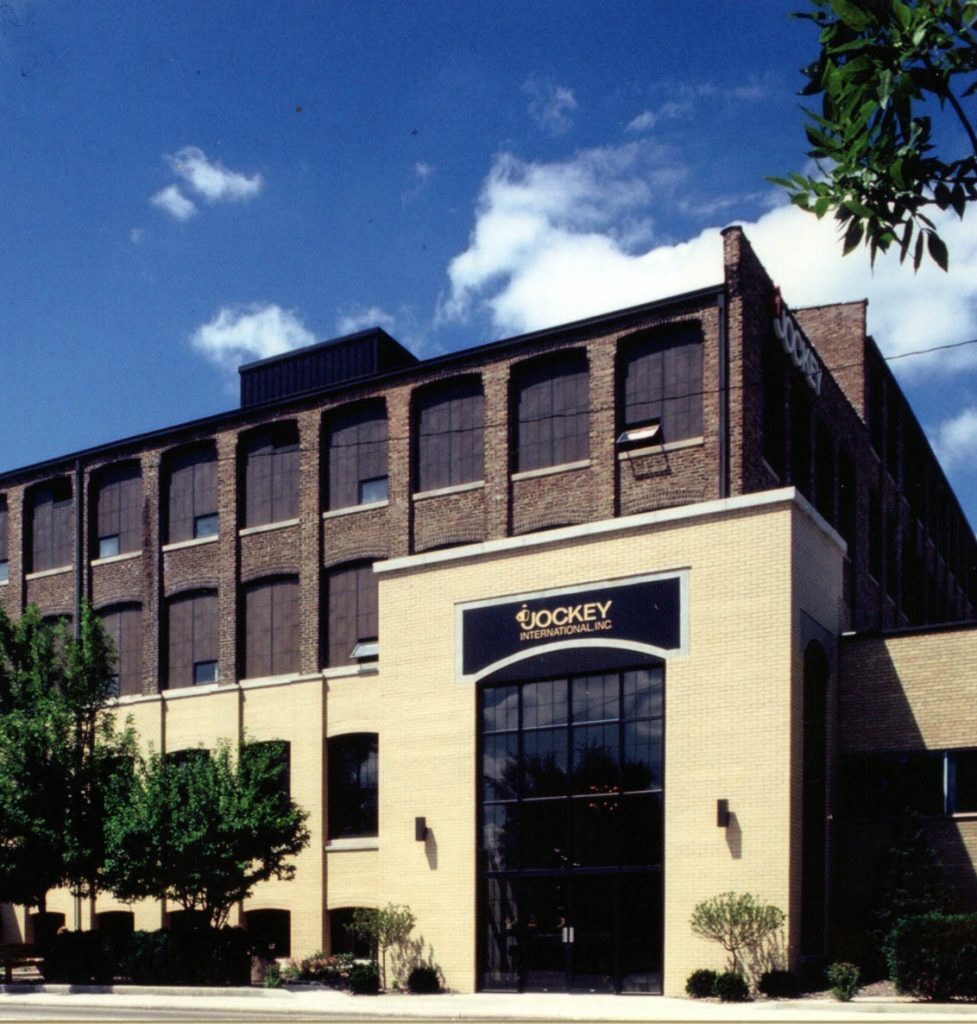 Bane-Nelson has also helped create the expanding industrial and corporate footprint of Kenosha, as the company has erected many buildings in the Kenosha Industrial Park – including TG3 Electronics and Saginaw Control and Engineering – and has done some type of work – like maintenance, moving machines and concrete work – at many of the businesses in the LakeView Corporate Park in Pleasant Prairie.
Bane-Nelson also had a big part in building the bygone legacy of Kenosha's once-booming automobile industry.
"When American Motors was here, we did a lot of work for them," Larry Nelson said. "We were one of the main contractors for them, maintenance-wise, for years."
"… Where we get our business from is the manufacturers. Like (American) Motors. When they were here, they always had suppliers. So we worked for (American) Motors maintenance-wise, but we also did a lot of work for the suppliers, because they needed new buildings and machinery installed, stuff like that."
Currently, one of Bane-Nelson's big projects is right in its own backyard. Adjacent to the Bane-Nelson headquarters is the Shalom Center, located at 4314 39th Ave.
About five years ago, Bane-Nelson put on an addition to the Shalom-Center that serves as the organization's warehouse and food pantry. Now, Bane-Nelson is erecting another addition to the Shalom Center that will give it a new, larger warehouse space and allow it to convert some of its current warehouse space to hold beds in the wintertime if the shelter gets crowded.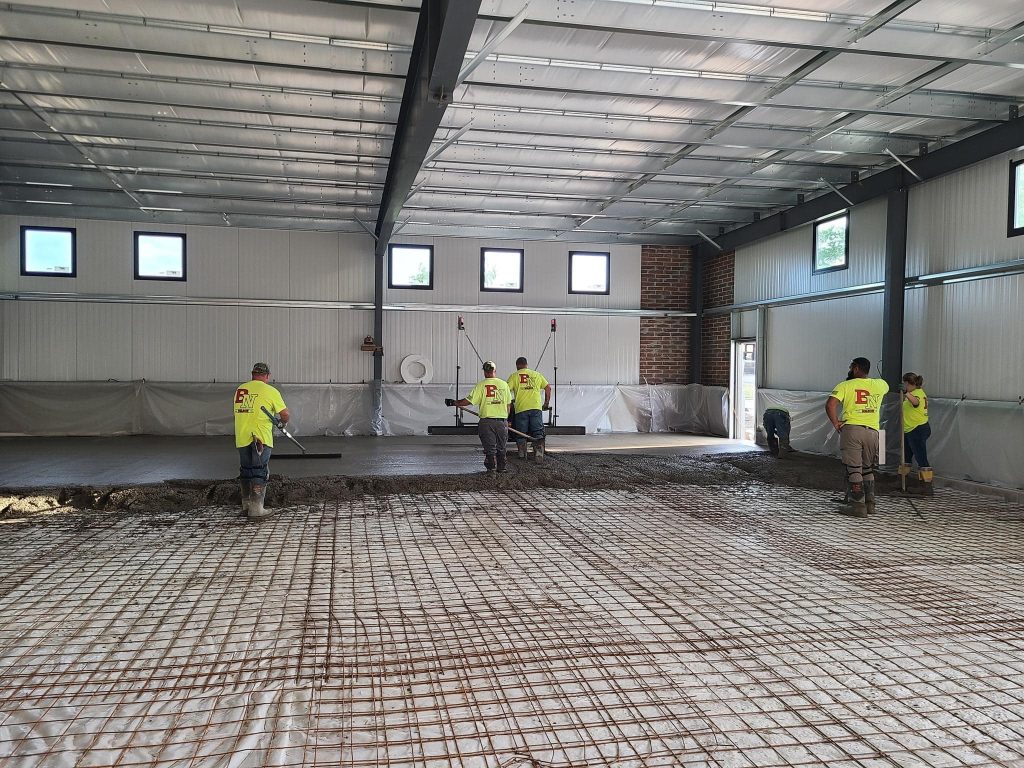 "Our family has a long history of volunteering (and) supporting organizations," Larry Nelson said. "Shalom Center's one of them. Being right next door … we help out with that quite a bit."
Community and philanthropy
Outside of running Bane-Nelson, Larry Nelson has been a major part of many philanthropic and community organizations all around the Kenosha area.
Nelson was a board member of the Kenosha Area Chamber of Commerce – including its chairman – for 12 years, served on the board of the Kenosha Area Convention and Visitors Bureau for 24 years, was involved with Kenosha Relay for Life for 24 years and served multiple terms on the Gateway Technical College Foundation Board, for which he still remains on the golf committee to help raise scholarship money for students.
Currently, Nelson is the board chairman of the Pleasant Prairie Police and Fire Commission. He was appointed to that commission in April 2019 and is scheduled to serve until April 2024. Nelson is also on the board of directors for the Tri-County Contractors Association, is a founding member of the Kenosha Area Noon Optimist Club and is the chairman of the Family Activity Area at the annual Kenosha Expo.
Additionally, Nelson – who himself attained the rank of Eagle Scout – is still very active with the Boy Scouts of America and is helping to make upgrades to the facilities at Camp Oh-Da-Ko-Ta in Burlington.
An avid golfer, Nelson has belonged to the Kenosha Area Chamber of Commerce Golf League for 14 years and plays as much as he can.
"That kind of stuff keeps me busy," Nelson said of doing many things around the community. "… Those are the kinds of things I enjoy doing. If somebody needs help, I'll go help."
Most recently, that impetus has brought Bane-Nelson into major involvement in Sleep in Heavenly Peace, a nonprofit organization that builds beds for kids in need. Larry's son, Brian Nelson – who is Bane-Nelson's director of customer services/operations – is the co-president of the local chapter of Sleep in Heavenly Peace.
"My son actually came to me five years ago and said, 'Hey, listen, there's an organization starting up. I saw it online, and they're looking for a place to build beds. Could we use one of our warehouses to build beds in?'" Larry Nelson recalled.
"And I said, 'Sure, no problem.' I was happy to do it, and they've been building beds out of here for five years. This is their five-year anniversary today (July 12), and to date, they've made and installed – in peoples' homes – 1,500 beds in the Racine and Kenosha area."
Kenosha and the future
When asked if he has any plans for retirement, Larry Nelson – who turns 70 in September – said that "when you own a business, you never really retire."
However, Nelson said that when the COVID-19 pandemic struck, he realized it was a good time to begin stepping away from the day-to-day operations of Bane-Nelson. He now puts in four or five hours a day when he's in town.
"I've got really good people here," Nelson said. "My son (Brian) has taken over a lot of things."
However, Larry did recall taking his own father, Robert, into work every day to stay involved with the business he co-founded, even when Robert surpassed 90 years of age. Robert Nelson died at age 92 in November 2020.
"He always wanted to still come to the office, so I picked him up for probably seven years from his house," Larry recalled of his father. "He came in at 8 o'clock, stayed until about 3. He wanted to always talk to people, 'Hey, how's it going?'"
Larry, meanwhile, enjoys traveling now, especially to visit his daughter in Florida. Larry and his wife, Kathy, have four grandchildren now, three girls and a boy. Their granddaughter, Paige, and grandson, Luke, already seem intent on getting into the family business.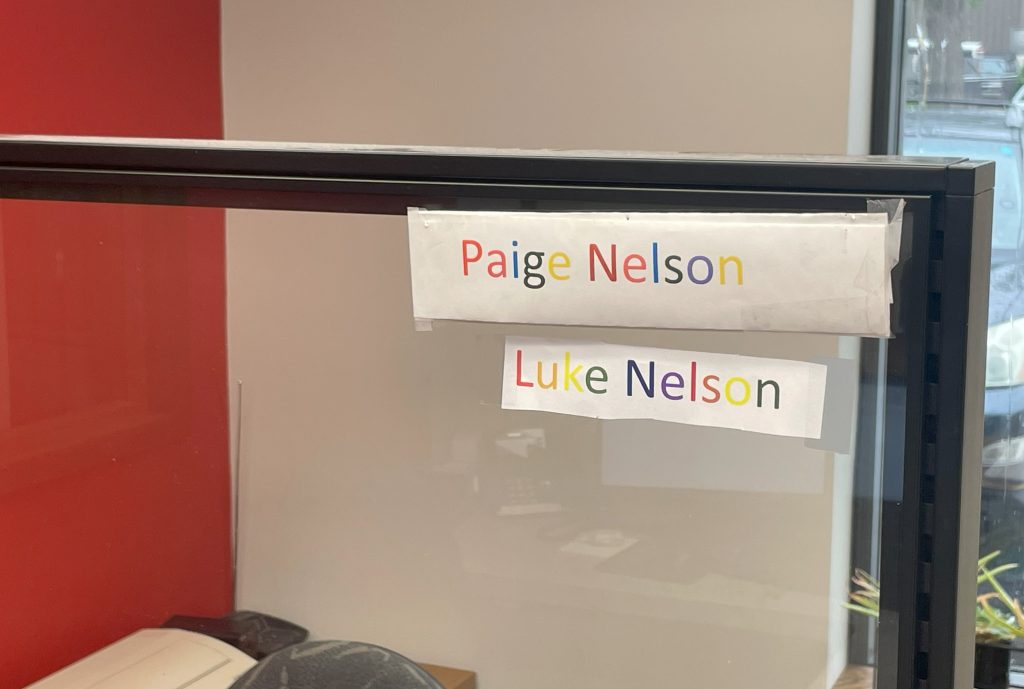 "My two grandkids here, Paige and Luke, they've been in here quite a bit," Larry said with a laugh. "My 9-year-old granddaughter set up a desk right behind the receptionist. You can go out and see her name on there.
"And then my grandson, Luke, he added his name. … Paige will help the receptionist."
In the grand scheme of things, there are probably very few people around town who have witnessed the changes and developments in Kenosha over the years as intimately as Larry Nelson has. After all, he's had a big hand in literally building the city.
From working with American Motors during the bygone manufacturing days of yesterday, to helping to develop the exploding commercial footprint in the western and southern parts of the city, to helping to revitalize downtown into an expanding entertainment district, Nelson has helped build so much in Kenosha.
When you see those signature yellow Bane-Nelson vehicles? Well, that's progress.
"Visually, if you were gone for 40 years and came back, you'd go, 'What happened?'" Nelson said when asked what he thinks has changed most about Kenosha over the years. "When I grew up in Pleasant Prairie – and I still live in Pleasant Prairie – it was all farmland. Anything west of (Highway) 31 was all farm. Now look at it. I think it's very progressive. I think the planning's been pretty good. They've got the industrial parks, they've got nice, new neighborhoods that started out, (and) shopping.
"It's nice to see, especially, that the lakefront is really coming back nice. It used to be industrialized. But the mayor was proactive, got that cleaned up, and it's beautiful museums and everything else. Downtown's coming alive again, obviously with all this new stuff coming, too. It's amazing to watch."