Switching to ERIE for auto insurance could mean big savings for you. If you're tired of paying too much, now is a good time to compare rates and coverage.
ERIE offers you more with local agents (like me), many available discounts and top-notch service with a human touch.
Get more value for your insurance dollar with ERIE:
Exceptional insurance coverage
Multi-car and pay plan discounts*
First Accident Forgiveness
Local claims service
Even if you've gotten an ERIE quote before, we invite you to take another look – you might be pleasantly surprised.
See how much you could save. Get a quote today! Reach out to Kori Sagen at Sagen & Associates Insurance Agency, Inc.: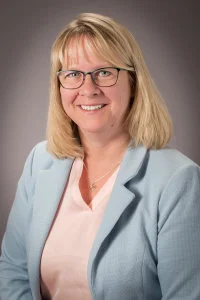 Kori@sageninsurance.com
(262) 456-6986
4003 80th St., Unit 103, Kenosha, WI 53142
*Discounts subject to eligibility criteria and rates and rules in effect at the time of purchase. ERIE offers multi-policy discounts from 16% to 24%, depending on your state, when you insure your auto and home with ERIE. Ask about ERIE's multi-policy discount and other discounts to see what you could save. Savings percentages are over individually purchased policies when combined with life and/or personal catastrophe liability policies. See individual policies for specific coverage details. Conditions, limitations and exclusions apply. Contact your agent for more information.
Erie Insurance Exchange, Erie Insurance Co., Erie Insurance Property & Casualty Co., and Erie Family Life Insurance Company (Erie, PA) or Erie Insurance Co. of New York (Rochester, NY). Go to erieinsurance.com for company licensure information or talk to your ERIE agent for state-specific policy information.
ERIE® life and annuity products are not available in New York.
AC771 EDDM 6.5×11 3/20 © 2020 Erie Indemnity Company