The Restaurant:
Villa D' Carlo, 5140 Sixth Ave., has been the downtown Kenosha destination for graduations, homecoming dinners, and any other type of large family gathering since 1957.
The Featured Dish:
Thin-Crust Pizza — The official regional pizza style of Kenosha. Crispy, cracker-thin crust topped with delicious cheese and quality ingredients.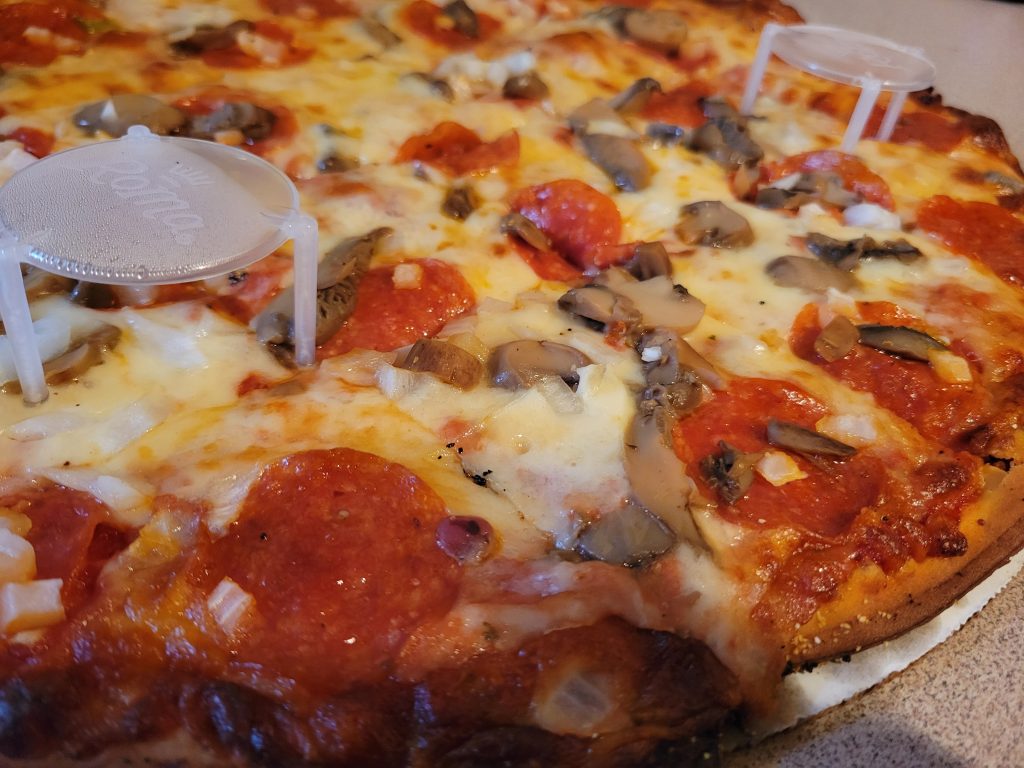 The Flavor and The Story:
Villa D' Carlo, or Carl's if you're local, has been serving the Kenosha community since 1957. 
The menu is full of Italian classics, but there is one thing that has always put Carl's on the map — their crisp, cornmeal-coated, thin-crust pizza. 
Kenosha natives, and folks who've only visited the area for a short time, yearn for Kenosha-style pizza any time they're away. It is often Carl's particular variety that resides in their collective memory. 
The cracker-thin, crispy crust is a result of being cooked in hot-stone bottom ovens which creates a texture impossible to reproduce in modern convection-style ovens. 
Beyond the oven, the other element of Carl's pizza that sets it apart is the passion of owner Rob Greskoviak.
During the summer months, Rob can usually be found beaming with pride in one of his many gardens where he grows as much fresh produce as possible to use in the restaurant.
While many ex-Kenoshans find joy in sharing photos with us of their new warm-weather homes during snowstorms, we locals can always take the win by reminding them that we're closer to Kenosha-style pizza from Villa D' Carlo.
A 14-inch thin-crust starts at $12.05 and is available every day for dine-in or carryout. 
Villa D' Carlo is currently open every day but Monday. This dish and the entire dinner menu can be viewed at VillaDCarlo.com.