MILWAUKEE — The Wisconsin Humane Society is excited to share that the Safe Harbor Humane Society in Kenosha has been officially acquired by WHS, and beginning Thursday (June 1), is now the WHS Kenosha Campus.
WHS was approached in the fall of 2022 by leadership at SHHS about ways to ensure the continuation of animal sheltering and other services in the Kenosha community. SHHS faced economic challenges that threatened the immediate future of their work. WHS and SHHS have worked together over the past several months to solidify plans for the acquisition.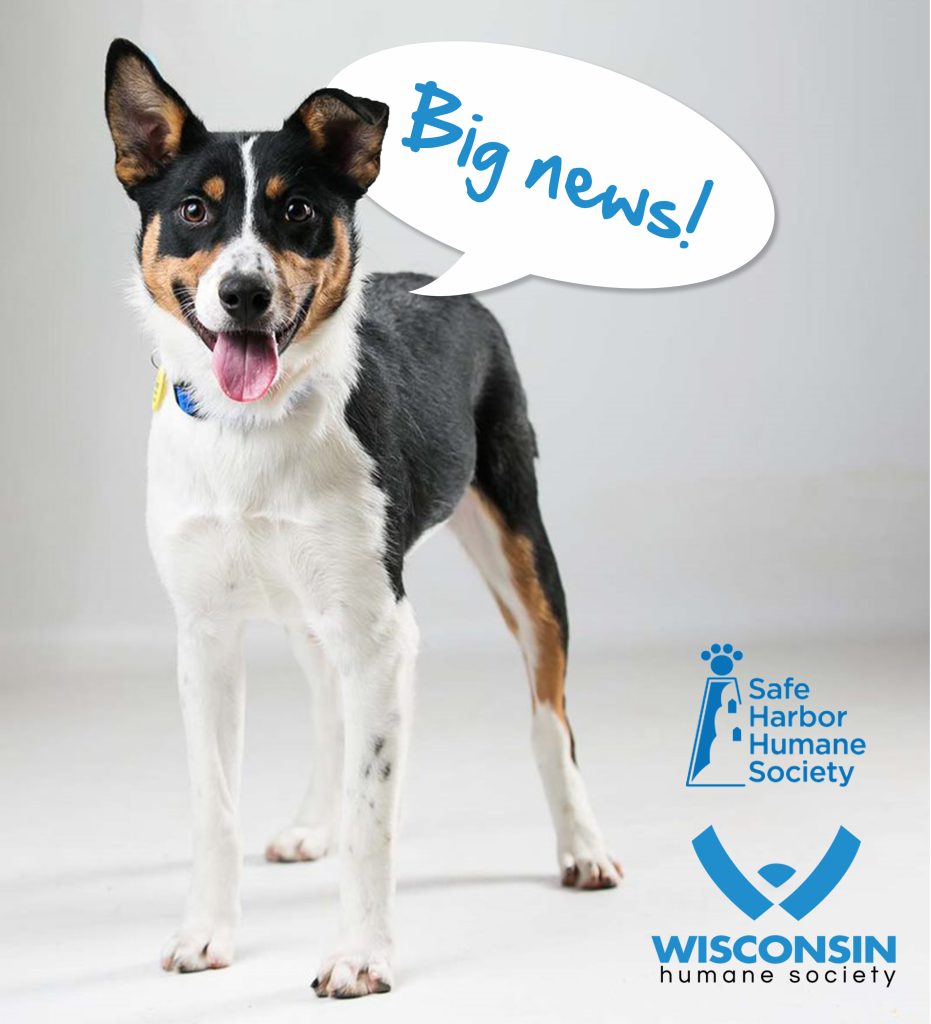 We're working to make the transition as smooth as possible for our dedicated staff and volunteers, which includes substantial training over the next few weeks. To make this possible, the WHS Kenosha Campus will be pausing their adoption program on Friday (June 2), and from Monday, June 5 through Sunday, June 25. 
Animals ready for adoption will be transferred to other WHS locations for placement during that time. This temporary suspension of adoptions will permit extensive staff training, database integration, deep cleaning of the facility, as well as an opportunity to reconfigure spaces for animal housing, storage, and for other uses. Stray intake and animal redemption will continue uninterrupted in Kenosha during this time.
Both WHS and SHHS were already committed to finding a home for every treatable and safe animal, no matter how long it takes, and this approach will continue under the new partnership. In addition, the organizations expect that this acquisition will bring more resources for medical and behavioral care to animals in Kenosha County. 
WHS is hiring new positions to support the expanded work, including two veterinarians and a certified veterinary technician. As was in the case with all WHS's prior acquisitions, there are no plans to lay off staff or reduce pay. To learn more about the WHS merger, please visit: www.wihumane.org/mergerfaqs.