Did you know that in Kenosha there is a golf league unlike any other?
Every Thursday morning, a group of seasoned golfers, primarily in their late-70s and 80s, get together to play at Kenosha's local golf courses. Known as the Kemen Sausage League, this league has a rich history deeply connected with the community.
The idea for this article came after I was invited by a friend to fill in as a substitute player in his golf league. My curiosity was immediately piqued by the league's name.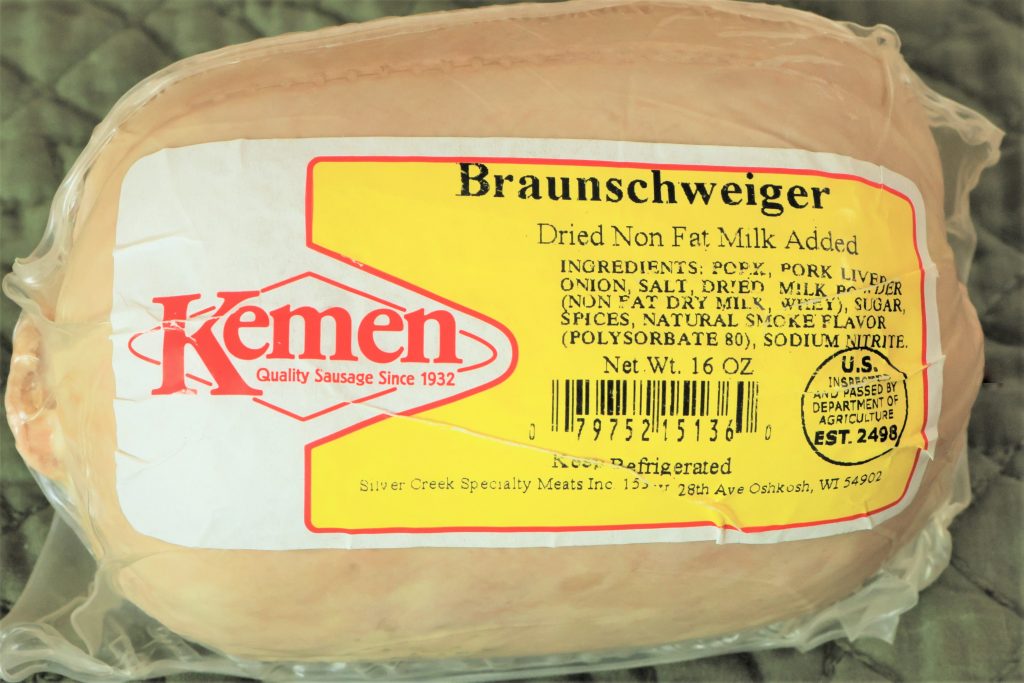 League leader George Horvat revealed to me that the league was named after the Kemen Sausage Company, a Kenosha institution that made its mark in the area's culinary landscape.
Jack Kemen started Kemen Sausage Company in 1932. In 1960, Jack's son, Jay Kemen, and brother-in-law, Charlie Nass, took over the company and began manufacturing liver sausage in Kenosha. The company flourished, evolving
from a modest basement-production plant in the Lakeway Supermarket to become a local favorite renowned for its
high-quality products, including the best liverwurst around.
In my conversations with the golfers, it became evident that most of the league's founding members had close ties to the Kemen sausage business. When Jay and Charlie took the reins the company, they began shutting down early on Thursdays and the employees would all go golfing.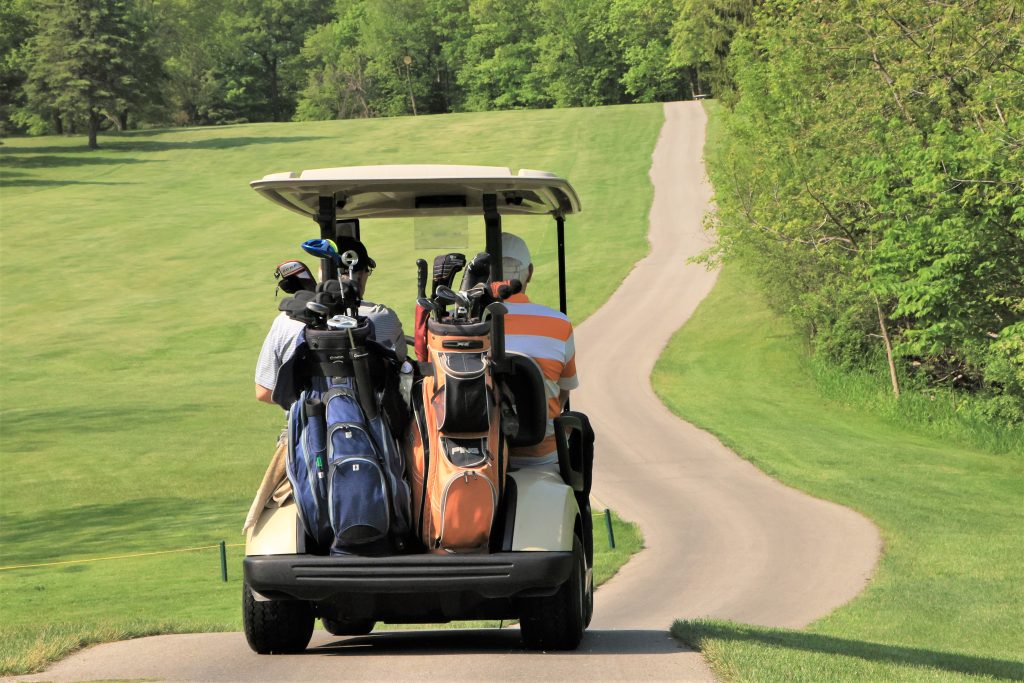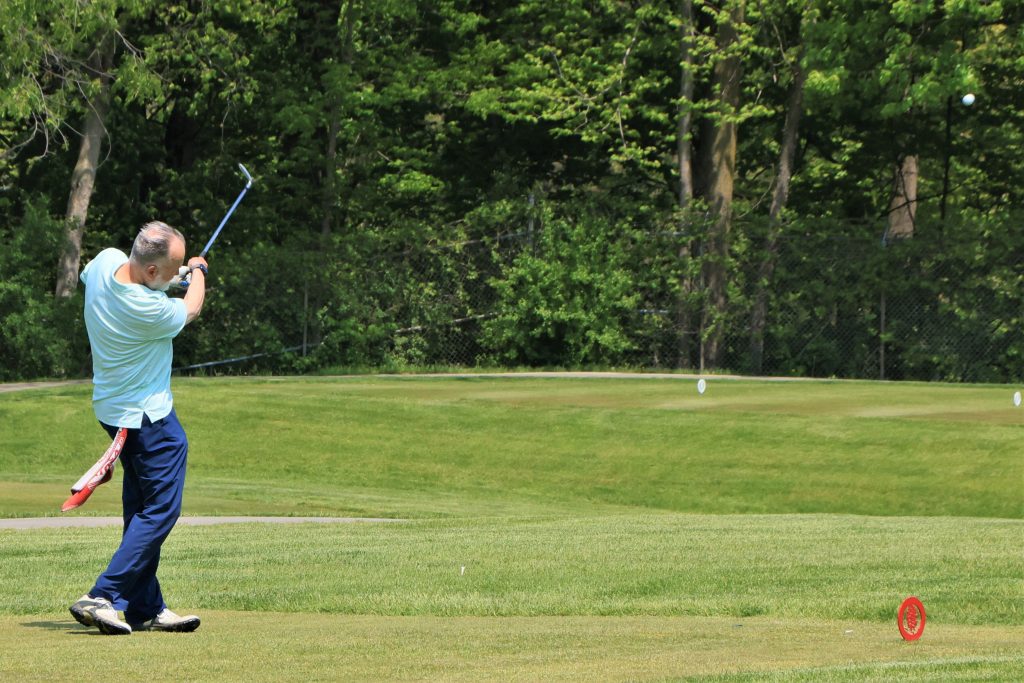 Many of the league's current golfers were friends of former Kemen employees or had familial connections to the company. They formed a tight-knit group bonded not only by their love for golf but also by their shared history and nostalgia for the Kemen sausage legacy.
Jack Kemen even called his golfing employees his "Key Men in the company" a play on the Kemen name.
Jay hit so many balls into the first pond on the White Course at Brighton Dale Links that members affectionately named it "Jay's Pond."
Now in their golden years, the members of the Kemen Sausage League continue to embrace their passion for golf
and cherish the memories of former players from a bygone era. Although their scores may not be as low as they once
were, these senior golfers' unwavering dedication to the game and the camaraderie have kept them playing for years — a true testament to their enduring spirit.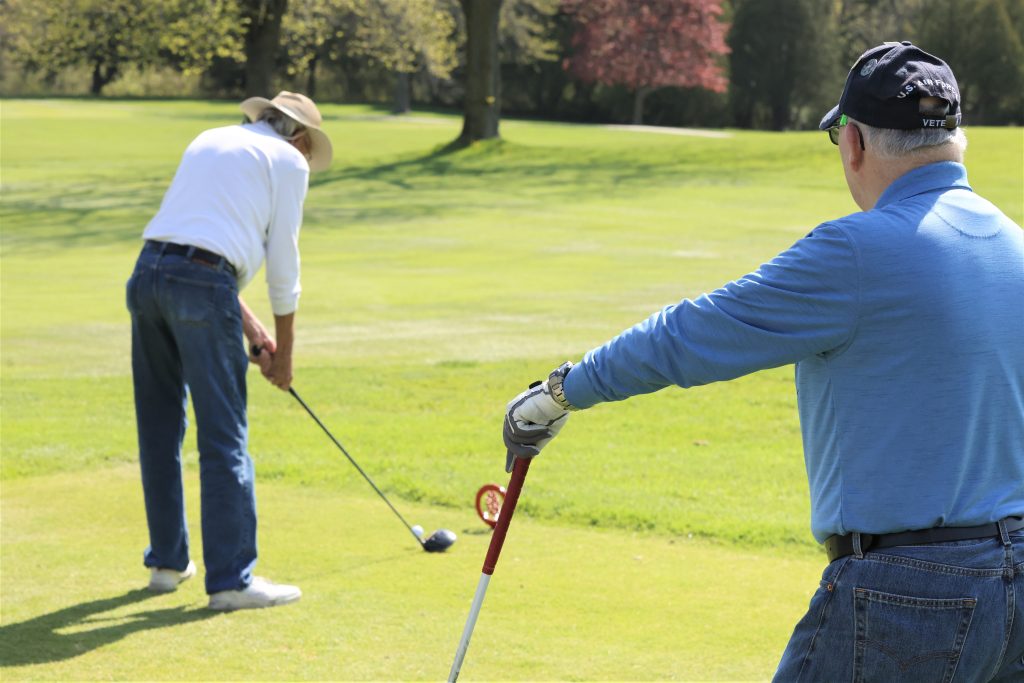 To this day, Kemen Sausage Company remains a cherished part of Kenosha's culinary heritage. While the original
business is no longer in operation, the recipes have been faithfully preserved by Silver Creek Specialty Meats of
Oshkosh. Locals today can still enjoy the taste of Kemen Sausage, savoring the spreadable and delectable Kemen Braunschweiger and Kemen Liver Sausage — two favorites that have stood the test of time.
The passing of time, however, has taken its toll on the Kemen Sausage Golf League. The league's aging members,
who represent the first- and second-generations of its founding members, are gradually fading away much like the
namesake sausage company. However, their dedication to the game and their shared history remains
unwavering.
The Kemen Sausage League seeks a few new players to help ensure its continued existence. If you are 55-and-over and have a passion for golf, consider joining this storied league. Contact George Horvat at 262-220-0748 or stop by Petrifying Springs Golf Course 8 a.m. Thursday when the league tees off.