The John Crawford Jazz Band will headline on Tuesday, June 13 at the Anderson Arts Center Twilight Jazz Concert Series as it celebrates its 20th Anniversary!
Fabulous music, great food vendors, a cash bar, all ending with a fantastic fireworks display will make this 20th Anniversary Celebration a night to be remembered!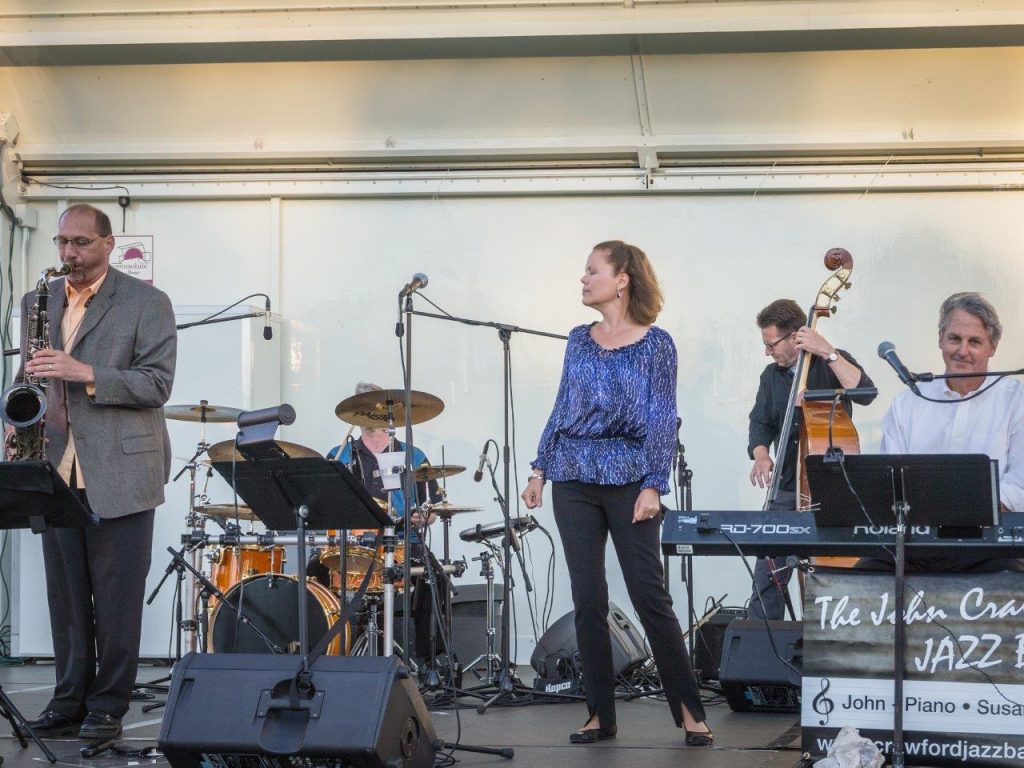 A Kenosha staple for the past 20 years, this Tuesday night Concert Series features a variety of regional jazz bands performing along the beautiful shores of Lake Michigan. The grounds, located on the Anderson Arts Center's south lawn, open at 6 p.m. All concerts are free, with food and drinks available for purchase. Carry in of alcohol is strictly
prohibited.
The 2023 lineup of artists are:
June 13 — The John Crawford Jazz Band
June 27 — Street Jaxkson Band
July 11 — The Kal Bergendahl Project
July 25 — The Ivy Ford Band
Aug. 8 — The Dave Braun Trio
Aug. 22 — Deep Pockets
The Twilight Jazz Summer Concert Series is generously presented by Lake County Press, Kenosha.com, Palmen Motors, Snap-on Inc., Spectrum Wealth Advisors, Broadway Construction, S.E. Wisconsin Hearing Center, Liftpro and Tithof Tile and Marble. Sponsorships are always available.
Spectrum Wealth, Tax & Accounting will be hosting a Pillow Drive during Twilight Jazz 2023.
"We fully understand and appreciate the welcoming comfort of a new pillow and the peace of mind it brings. Join us in making twilight a little easier for our local families at Women & Children's Horizons. Donations of NEW pillows will be collected during each of the jazz concerts this year."
The Twilight Jazz Summer Concert Series has established itself as one of Kenosha's signature events, drawing crowds from throughout southern Wisconsin and northern Illinois. Funds raised during the concert series support and sustain the Anderson Arts Center and the Kemper Center and help to promote the arts and art education in the community.