Certainly, nobody prefers to think about critical illness or end-of-life situations when they don't have to.
But when they occur — after all, these are just the realities of life — the afflicted and their families can find themselves in sudden need of crucial services that aren't easy to find or even to think about.
Fortunately, Hospice Alliance — a nonprofit located at 10220 Prairie Ridge Blvd. in Pleasant Prairie — is here to proudly serve Kenosha, Racine, eastern Walworth and southeastern Milwaukee counties for those in need of critical illness and end-of-life situations.

Hospice Alliance has a team of professionals to assist patients and their families with hospice care, the form of care typically associated with end-of-life situations. However, Hospice Alliance also offers palliative care, which is similar to hospice care in its intent to deliver services to patients with a critical illness.
"Even in the healthcare realm, people get confused, because they're very similar in many ways," Hospice Alliance Executive Director Rita Hagen said of comparing hospice care to palliative care. "The similarity of hospice and palliative care is that it's specialized medical care for people with a serious illness.
"They both focus on providing patients with relief from their symptoms, pain relief, and the stresses of a serious illness. They're both very patient-centered, they're both very family-centered, and the goal is to improve the quality of life for both the patient and the family."
Palliative vs. hospice care
However, there are some crucial differences between hospice care and palliative care.
Hospice care is given only when a patient is facing an end-of-life situation due to a critical illness. Palliative care, however, can be considered by a patient during any stage of a critical illness, even at the beginning.
"You can actually get on palliative care right at the start of a diagnosis of a serious illness," Hagen explains. "With palliative care, you can still seek active treatment and curative treatment, but you can't once you're on hospice care."
Oftentimes, a patient who starts on palliative care will eventually transition into hospice care once an illness progresses. However, this could take years. Sometimes a patient may even choose to stay in palliative care when a diagnosis is reaching an end-of-life stage, just because they're not emotionally ready to transition to palliative care.
"Sometimes people can be physically ready for hospice care but not emotionally ready for hospice care," Hagen said. "In a cancer treatment, the doctor could say to somebody, 'This isn't really working. Your tumors are back. We can maybe try this. I'm not sure, but I don't think it'll work.'
"But the patient chooses to try it. They can't be in hospice. They'll stay in palliative care. Even though they meet all criteria to be a hospice patient, they just aren't able to make that decision."
It is possible, Hagen said, for a patient to recover from a diagnosis that requires palliative care and be discharged altogether. More commonly, though, a patient in palliative care is dealing with a critical or terminal illness that will eventually require hospice care.
But since the progression of such an affliction could take years, the goal of palliative care is for the patient to live comfortably and enjoy life as much as possible with a critical illness, while also preparing for an eventual end-of-life situation.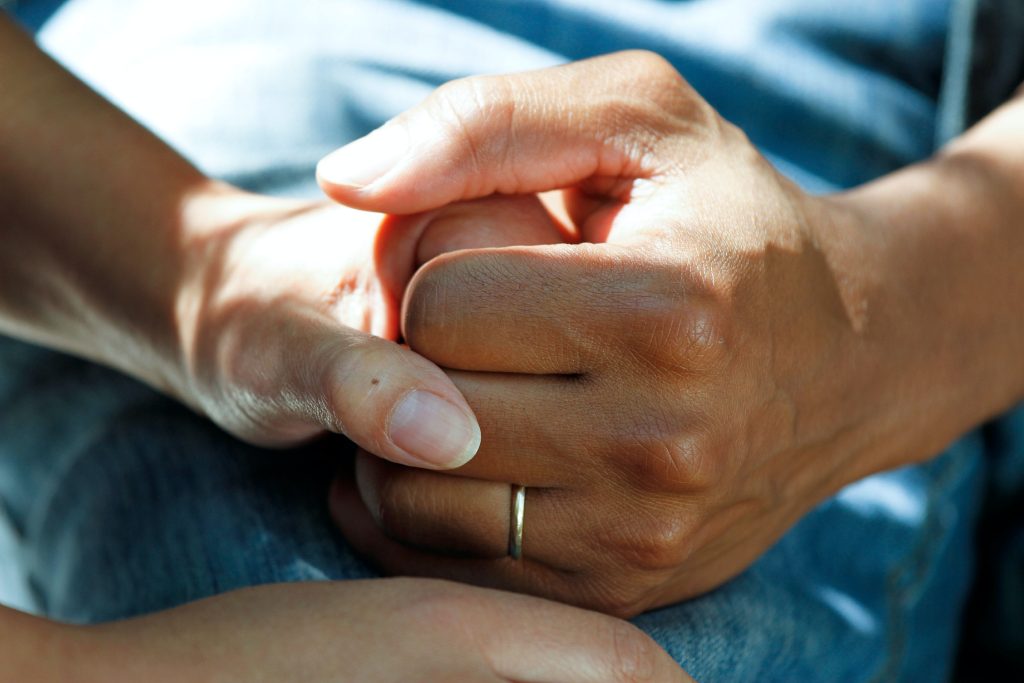 "This team of palliative care works with them to look at — very similar to hospice — 'What are your goals and wishes?'" Hagen said. "But they're not specifically end-of-life. They're more through the trajectory of their illness."
As an example, Hagen used her father-in-law, who suffered from a respiratory ailment that would cause him difficulty breathing. Understandably, in a panic in such situations, he would call 911 and be admitted to a hospital, where he would be put on oxygen and administered various tests that weren't necessarily needed, since he already knew he was dealing with a critical illness.
With palliative care, Hagen said her father-in-law could receive much more comfortable and targeted in-home care that allowed for a better quality of life, even with a critical illness.
"I sat down with him and said, 'What is it you want, Dad?'" Hagen recalled. "'Because if you don't want to call 911, let's get you some support, so that when you do have breathing (problems), you could call a nurse and she could tell you what to do.'"
Plus, a palliative care team can then stay on with a patient if and when they transition to hospice care.
"You work with this team in palliative care, so that when the time comes that you are ready for hospice, they've been working with you and talking with you, and that's a much smoother transition," Hagen said. "But palliative care, that could be several years."
Nonprofit advantage
As a nonprofit organization, Hospice Alliance offers services that may not be covered by Medicare or by a for-profit health insurance organization.
"Whether it's hospice or palliative care, a big differentiator between a nonprofit and a for-profit is that a for-profit operates based on their bottom line," Hagen said. "A nonprofit operates on what's best for the patient."
Hagen said that Medicare does not reimburse for palliative services, so Hospice Alliance can provide such services, be it a social worker, a registered nurse or a chaplain.
"For Hospice Alliance, and the reason many nonprofits have palliative care, is because it's the right thing to do," Hagen said. "It's important. Studies have shown that it improves quality (of life), it improves patient satisfaction in their disease process.
"But it also improves cost-appropriateness. There are very few healthcare strategies that actually simultaneously increase the quality and decrease spending. Palliative care does that."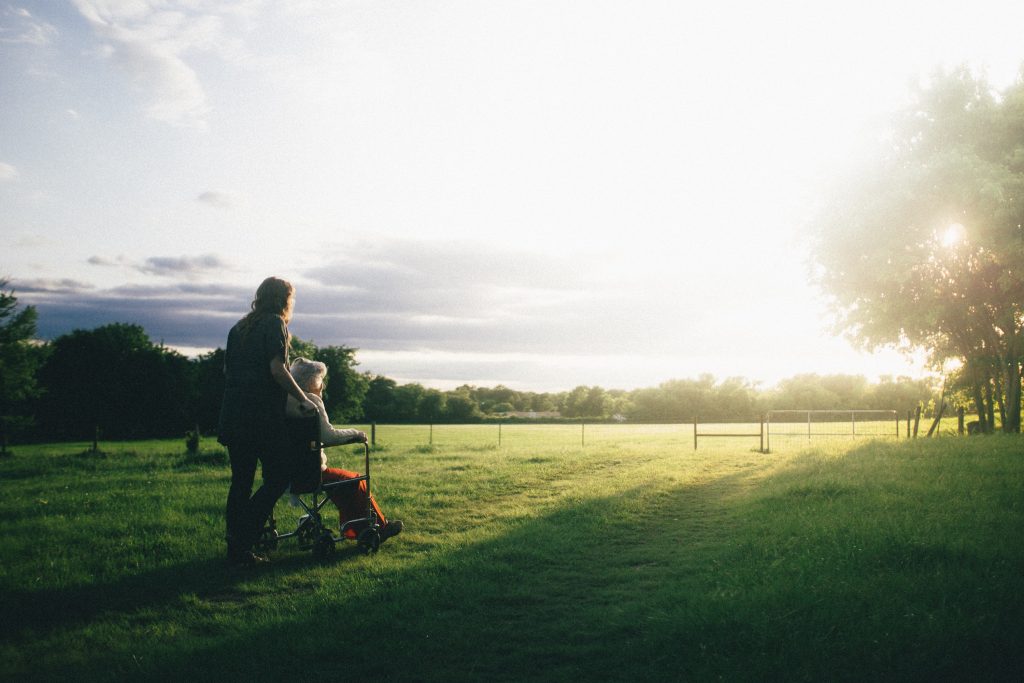 In totality, Hospice Alliance aims to help the patient and their family with everything that comes with hospice care and palliative care. That could be planning for funeral expenses, after-life finances or even managing the anxiety and depression that comes with the diagnosis of a serious illness.
"That's kind of the number-one thing when you get diagnosed with a serious illness," Hagen said. "Besides the actual symptoms and issues of the illness, that diagnosis creates a lot of anxiety and depression.
"… So that's one of the leading symptoms of both hospice and palliative care patients. So we work really very hard to alleviate that anxiety and that depression with that patient."
Hospice Alliance also gives patients a voice in their care.
"They want to have a voice in their care," Hagen said. "Palliative care and hospice care gives them that autonomy. It allows them a voice in their care. Our team sits with them and talks with them, and our social worker, and just helps them look at the big picture, and what are the things they're concerned about?"
With all its services — including palliative care, hospice care and grief support through its various programs, like Connections — Hospice Alliance is there to help people cope with end-of-life and after-death situations.
These are not comfortable circumstances to think of. But they're crucial for everyone nonetheless.
"We're doing this because that's who we are," Hagen said. "That's our mission, and it's always been our mission."