A lot of pins hit the deck at Guttormsen Recreation Center during competition in the Kenosha.com Match Game Bowling Tournament.
To be exact, 510,060 of them.
That's the grand total of how many pins were knocked down throughout the 11 days of Match Game play, during both qualifying week and finals week, from May 8-19 at GRC.
Among all four divisions — Men's, Women's, Senior Men's and Dick Reynolds Memorial Super Senior Men's — there were 2,265 games bowled between qualifying and finals week. That averages out to an impressive 225.19 per game for each and every game throughout the tournament.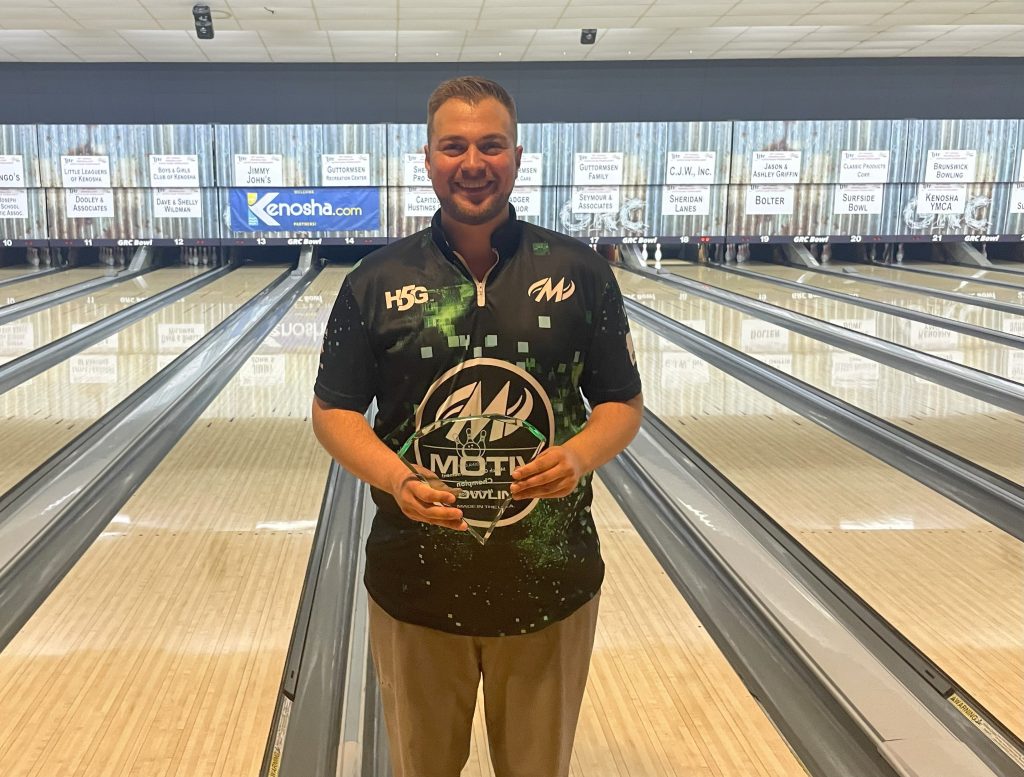 There were an even 20 300 games between all four divisions in qualifying and finals week: two each by Jeff Rampart and Lennie Boresch Jr. and one apiece by Zach Sasser, Jason Griffin, Tony Oliva, Kyle Zagar, Kyle Peterson, Nick DeCesaro, Zak Eidsor, Gene Pobloski, Jerry Streich, Pat Cornell, Joe Meier, Jason Weber, Mikey Hill, Stephanie Frost, Courtney Johnson and Ken Woods.
No, I didn't see each of those 510,060 pins fall over, but it sure seemed like it.
The last two weeks, to be sure, were an incredible experience — and an incredible workload — for both myself and the staff at Kenosha.com. This was our first year sponsoring the Match Game Tournament in its 59th edition, after the previous 58 were sponsored by the Kenosha News.
I have certainly never bowled a perfect game in my life. But the feeling I had each night covering the Match Game, well, it certainly felt like firing a 300 game or an 800 series.
Yes, it was a lot of hard work. But it was also a lot of fun and immensely gratifying for us at Kenosha.com.
A Kenosha institution
For those in and around Kenosha who aren't part of the bowling community, you may be wondering: "Why all the fuss over a bowling tournament?"
Believe me, I get it. When a lot of people think about bowling, they think about renting a pair of funny shoes, finding whatever dinged-up house ball fits their fingers the best and basically just goofing around with their friends or family.
Quite honestly, that's what all my personal bowling experiences have been like, too.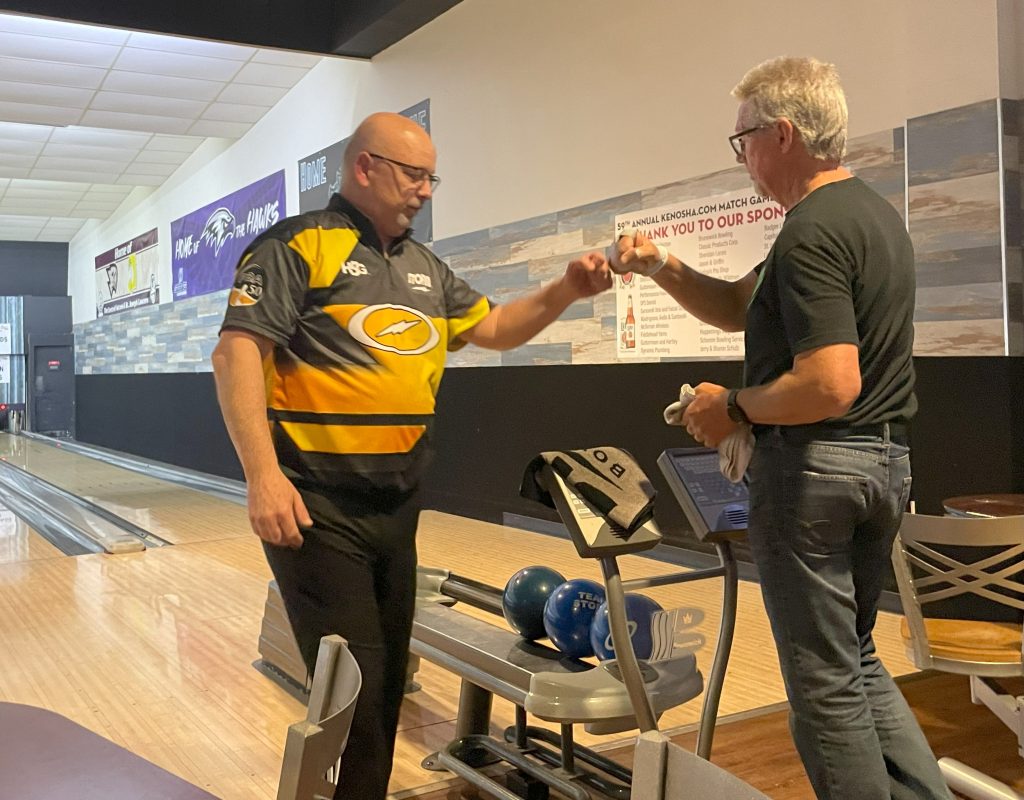 So years ago, back when I was assigned to cover the Match Game Tournament for the first time while working on the Kenosha News sports staff, my initial reaction was: "Seriously, I have to go watch people bowl and write about that?"
Well, that was just the youthful ignorance of a young, inexperienced sports reporter. And as much as I wanted to act like covering some local bowling tournament was just an unfortunate pit stop on my way to working at Super Bowls and Final Fours and achieving fame, a funny thing happened to me as I stayed in town and covered the Match Game year after year.
It really grew on me.
I quickly realized one thing right away: These weren't just recreational bowlers, these were seriously talented bowlers and fierce competitors who were obviously really good at their sport.
But more importantly, I realized something else: This wasn't just about a bowling tournament. It was about how much the sport means in Kenosha and how deeply it's ingrained in so many families in our community.
Simply put, the Match Game has always been significant to so many people. It's the big event that wraps up the league bowling season — with the warmer weather, people move onto outdoor pursuits like golf and softball — and winning a Match Game title cements your legacy in Kenosha bowling history.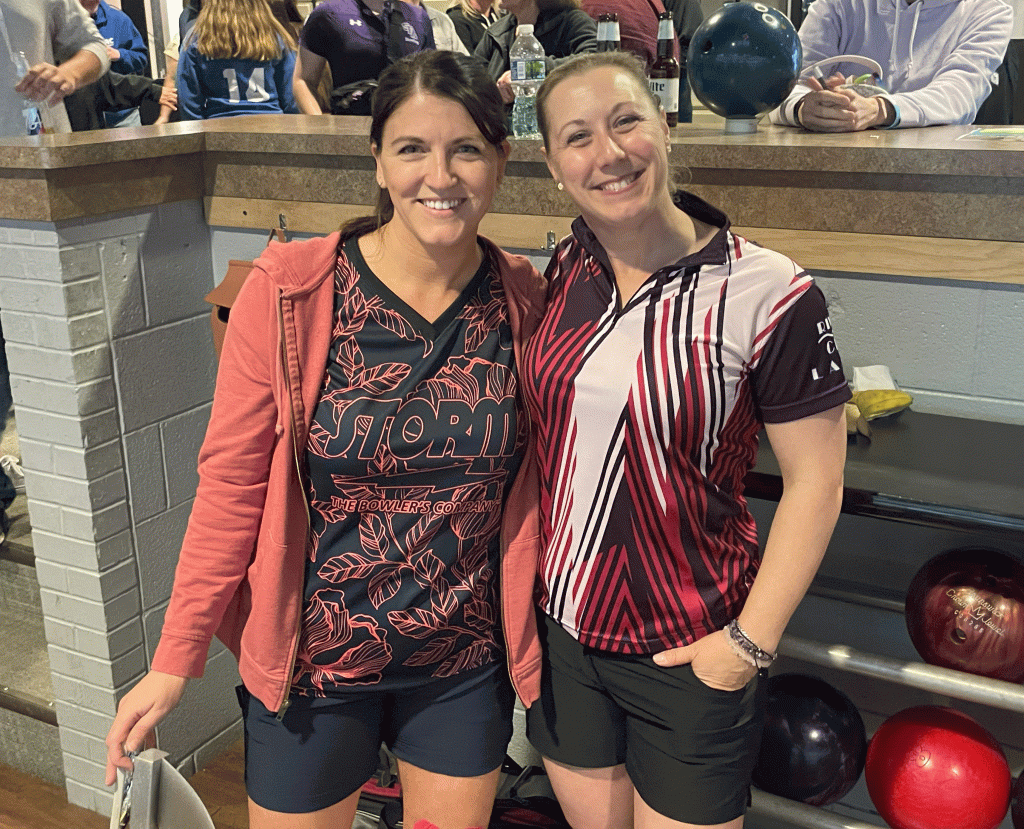 It says something when Match Game champions routinely shed tears upon winning. And it also says a lot when Kenosha bowling legend Lennie Boresch Jr., a PBA Hall of Famer who's competed with and against — and himself is — one of the best bowlers in the world, always calls the Match Game perhaps his favorite event each year.
Lennie has won a record 10 Match Game Men's Division titles, but you could still see how disappointed he was to fall just short of winning No. 11 this year, though he was very grateful to be able to compete in it before resuming his career on the PBA50 Tour.
The Match Game means a lot to him and everyone else.
Per usual, there were great storylines this year surrounding the four Match Game champions, Ryan Zagar in the Men's Division, Colette McNally in the Women's Division, Rich Beltoya in the Senior Men's Division and Pat Cornell in the Dick Reynolds Memorial Super Senior Men's Division.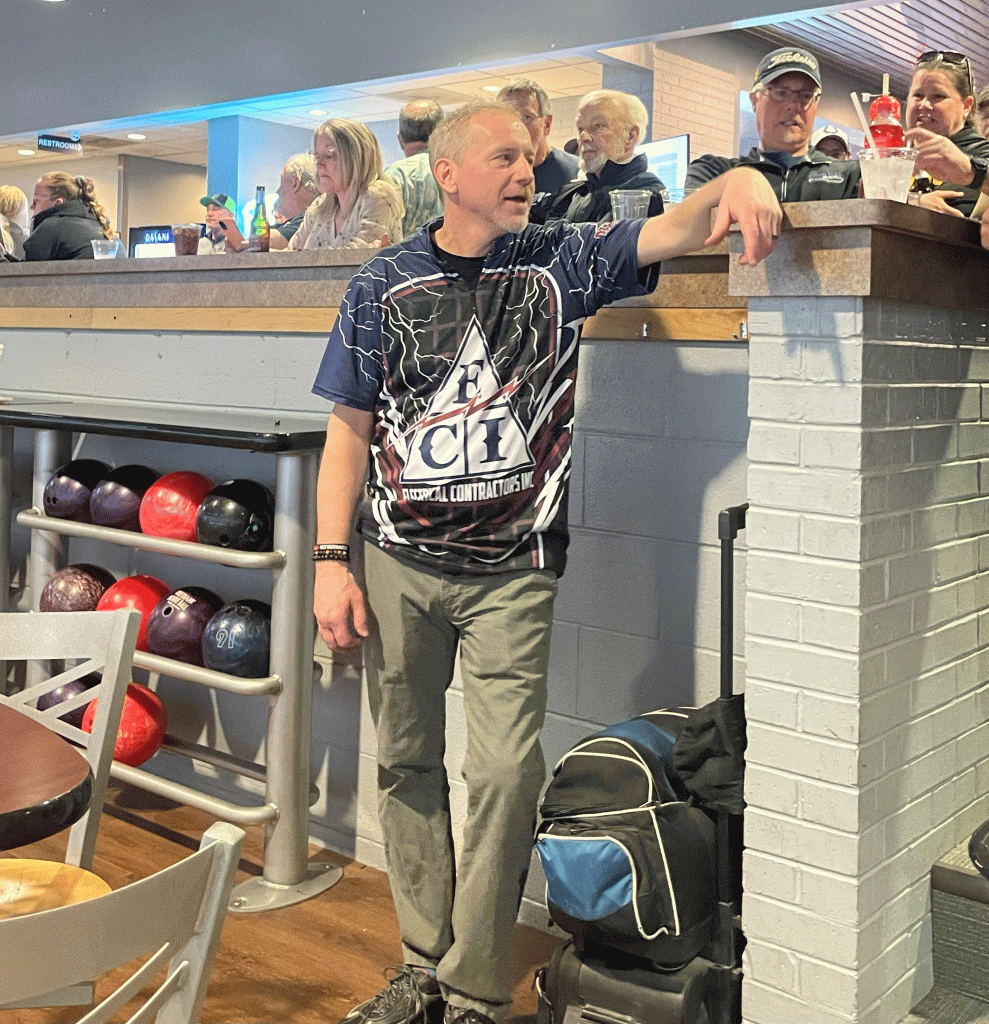 But there are many storylines among all participants in the Match Game, whether they win their division or not.
The best one this year — in my opinion, but I think also in everyone else's — was Dan Reynolds. This was the first Match Game held since Dan's father, Dick Reynolds — a longtime fixture at GRC who helped run many Match Game Tournaments — died earlier this year.
Dan Reynolds had entered Match Game Tournaments before but had never really contended for a title. This year, however, bowling with the emotions of his father's memory on every throw, Reynolds went on a scintillating run in the Senior Men's Division, nearly pulling off a miraculous title before Beltoya — definitely one of the best bowlers in Kenosha history — held him off in the end.
Still, who could forget Reynolds' throw in the 10th frame of his placement match against Beltoya, when the 10-pin stood seemingly for seconds before it toppled over for a strike?
You could only help but feel that Dick Reynolds was still hanging around somewhere at GRC that night.
Everyone on board
When I left the News to become the Associate Editor at Kenosha.com almost a year ago, one of the first things we discussed was making Kenosha.com the new title sponsor of the Match Game Tournament.
Last summer, we began those discussions at GRC with owner John Guttormsen and manager Joel Oechler. From the get-go, I said that if we were going to do this, there was one absolute must: We had to get the other two Kenosha bowling alleys on board, too.
Yes, we knew the Match Game would be held at GRC in 2023, but I did not want to do this without the blessing of the Griffin family at Sheridan Lanes and the Hedges family at Surfside Bowl. The Match Game rotates each year between the three houses. It will be at Sheridan in 2024 and Surfside in 2025.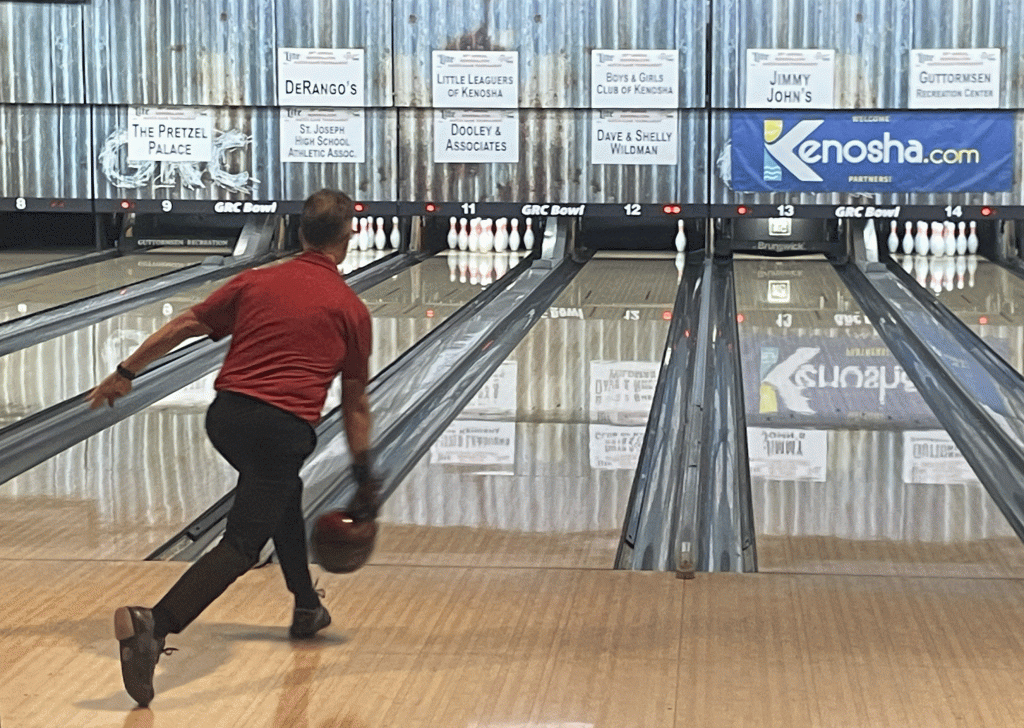 Fortunately, and as we expected, the Griffins at Sheridan and the Hedges at Surfside jumped right on board to give their blessing to the Kenosha.com Match Game Bowling Tournament.
We certainly hope our debut as the sponsor over the last two weeks breathed some new life and energy into the tournament. We believe it did, judging by the fact that — for the first time — the Match Game filled all 200 entries, and then some.
In fact, we seemed to have created a "good" problem, because more people wanted to enter than there was room for this year. That was a snafu we'll have to solve going forward, but having so much interest in the Match Game is undoubtedly a great thing.
We also hope our efforts showcasing the wonderful stories and bowlers in the Match Game Tournament over the last two weeks raised the profile of Kenosha.com and really proved how much we love to tell the many great stories about our community.
The number of kind words I got at GRC regarding our coverage of the Match Game was just staggering, way too much to put into words. Here's just a very small sample of some of the Facebook comments we received:
"The coverage was great. Thanks for keeping this ex-Kenoshan informed." — Ron Van Wie
"Great bowling by all. Thank you to Kenosha.com for the awesome coverage for the past two weeks." — Dee Turner
"Great job covering this event. It was an amazing experience for me competing in the Senior (Men's) Division this year." — Jim Rigney
"Your involvement made it mean even more than it already does. Kudos to (Mike Johnson) and Kenosha.com." — Jason Weber
Before I put the official bow on the first Kenosha.com Match Game Bowling Tournament, there's one person I must thank again profusely: Joel Oechler.
Joel was GRC's point man for this year's Match Game and spent a staggering amount of hours — and late nights — making sure it ran smoothly. That's been a huge undertaking in every Match Game, but we especially needed it this year with being the sponsor for the first time.
At every step of the way, for many months, Joel helped us enthusiastically and without fail to provide everything we needed and absolutely understood immediately what our mission was and how much it could help the tournament and the local bowling community grow. Simply put, Joel Oechler was indispensable.
And with that, see you next May at Sheridan Lanes!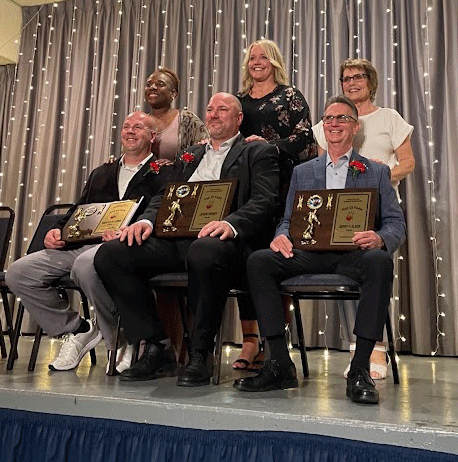 Hall of Fame inductees
In addition to the Match Game, there was another big event in the Kenosha bowling community this past weekend to put the capper on league play for the 2022-23 season.
On Sunday, the Kenosha United States Bowling Congress inducted the newest members of the Kenosha Bowling Hall of Fame. In addition to the Hall of Fame induction, the ceremony at the Parkway Chateau was also the awards banquet for the Kenosha USBC 2022-23 tournament winners and league season.
The 2023 Kenosha Bowling Hall of Fame class included Jerry Elsen, Tim Lewis and Jason Weber. All three competed in the 2023 Kenosha.com Match Game Bowling Tournament, with Elsen finishing eighth in the Dick Reynolds Memorial Super Senior Men's Division, Weber placing 11th in the Men's Division and Lewis competing in Men's Division qualifying.
Congratulations to the three newest members of the Kenosha Bowling Hall of Fame!