Closing in on completing a remarkable final-match rally to win his second Match Game Men's Division title in three years, Ryan Zagar wound up with his big, powerful right-handed swing and sent a message.
The messenger made sure to deliver it.
It was Zagar's electrifying ninth-frame strike in which a messenger — a pin that flies across the pindeck to knock over another and complete a strike — delivered the 10-pin to its fate with the other nine and sent Zagar into a ferocious fist-pump.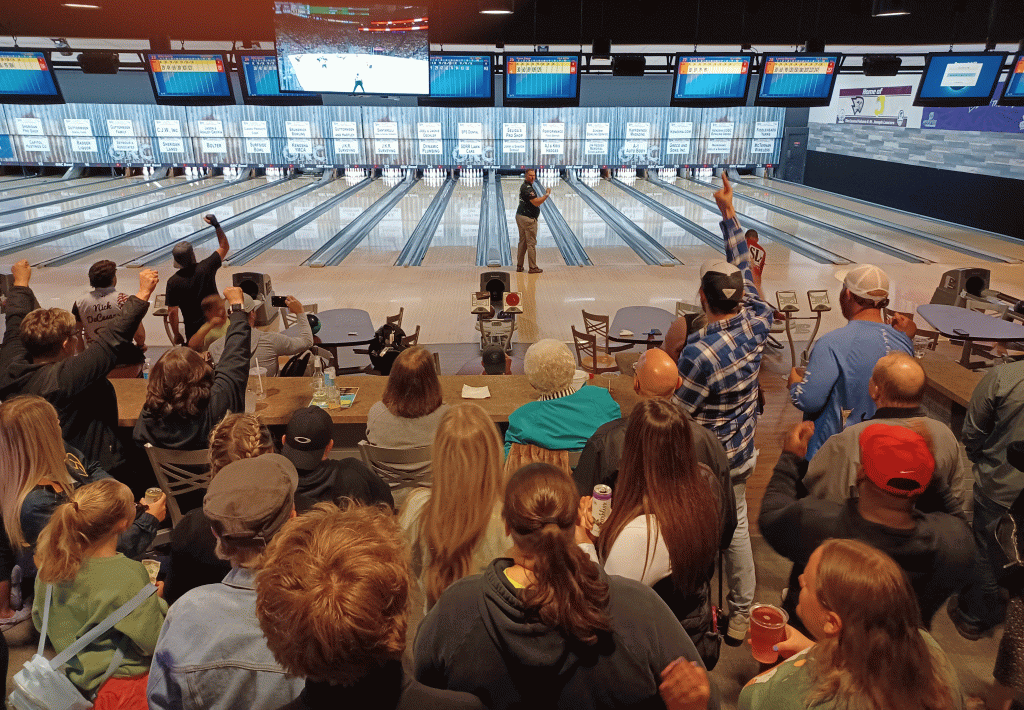 Zagar could taste victory then, and he sealed it by striking out in the 10th frame, securing a second Men's Division title for Zagar and concluding a memorable 2023 Kenosha.com Match Game Bowling Tournament on Friday night at Guttormsen Recreation Center.
Zagar trailed Tony Oliva by 75 points going into the 16th and final match, the placement round, of the two-night Men's Division finals. In the Match Game, bowlers are awarded 30 points for each match victory and either gain or lose a point for each pin over or under 200.
When the math was done, it meant Zagar needed to beat Oliva by 46 pins in their placement match to win his second title. Zagar delivered more than enough, firing a 279 to a 181 by Oliva, who got two awful breaks by leaving two 7-10 splits over the first five frames.
But Zagar was a machine and never let Oliva up for air, striking in every frame except the fifth, when he picked up the spare.
"In bowling, there's never a big enough lead," said Zagar, who put the pedal down against Oliva and never slowed down.
Lennie Boresch Jr., the 10-time Match Game Men's Division champion and PBA Hall of Famer, was bowling in the pair next to Zagar and Oliva in his own placement match. Boresch wasn't surprised to glance over and see Zagar pounding strike after strike.
"It just shows his character," Boresch said. "He never gives up. He's always been that way. He's a champion."
Actually, this is Zagar's second consecutive Match Game title when he's entered the tournament. After winning his first in 2021 at Sheridan Lanes, he was unable to enter last year's tournament at Surfside Bowl.
So it was Ryan's brother, Kyle Zagar, who won the Men's Division title last year — Kyle's second — so that's now three years in a row that the Zagar name has staked claim to the Men's Division title. And now Ryan and Kyle Zagar can each boast two Match Game Men's Division titles.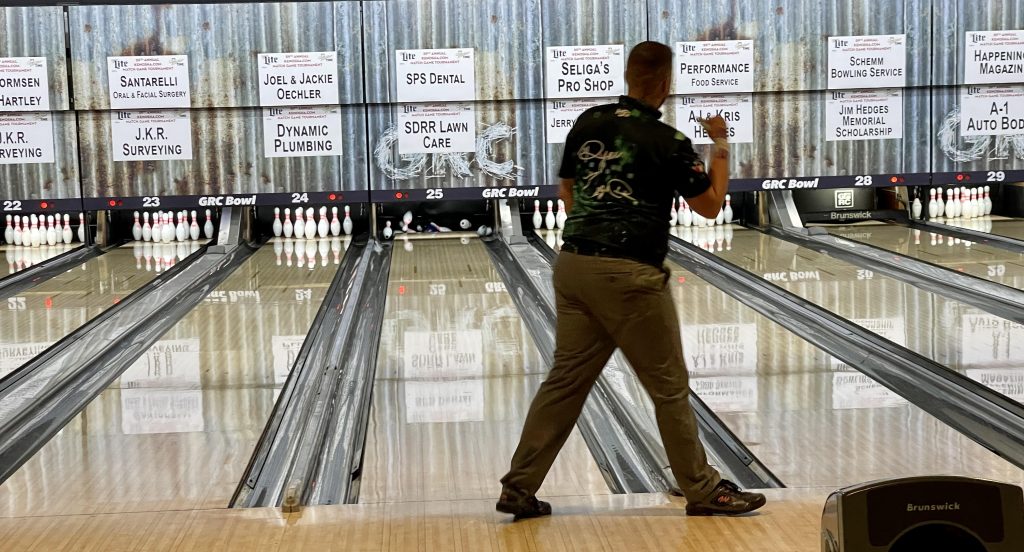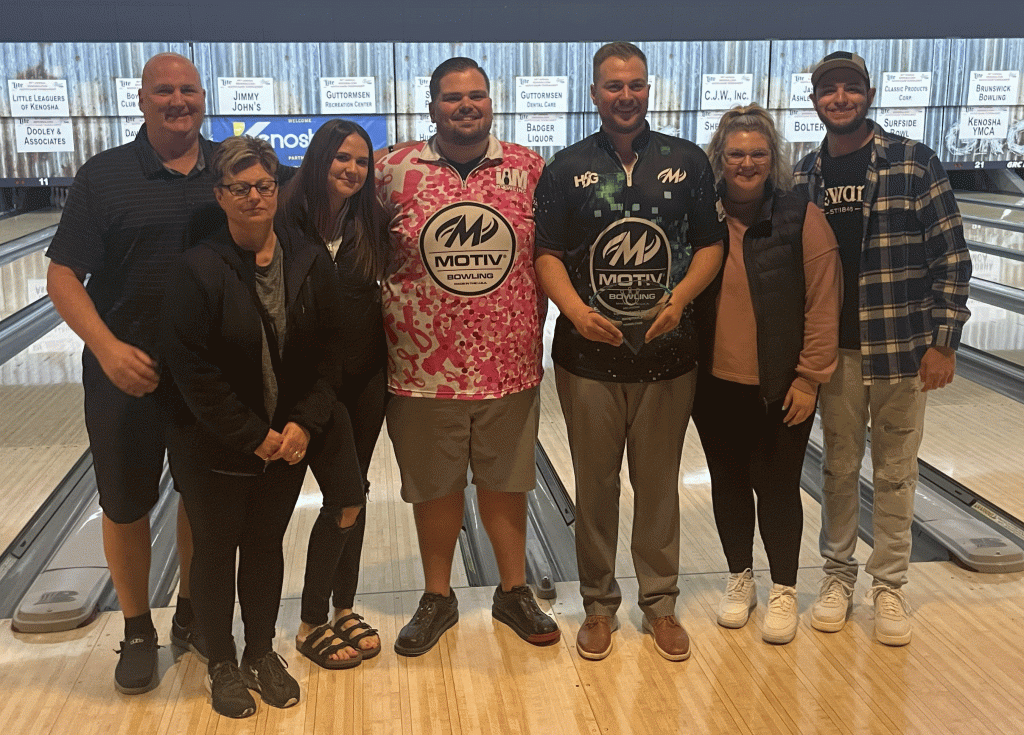 "There's no words to put it into, what just happened," Ryan said moments after receiving this year's title trophy.
And Ryan even got some personal bragging rights against Kyle on Friday, when he defeated him, 278-265, in a brother-brother duel in the night's second match.
Overall, it was an amazing two weeks for the entire Zagar family.
Matt Zagar, Ryan and Kyle's dad, finished in third place in the Senior Men's Division, while their sister, Stephanie, finished second in the Women's Division. Kyle, meanwhile, placed 13th this year in the Men's Division, and Kyle's wife, Ashley Zagar, also competed in Women's Division qualifying during the first week of the tournament.
"It's just a blessing," Ryan said of his family's bowling success. "This is what we live for."
Oliva starts out smoking
Following Tuesday's first night of Men's Division finals — which featured a ridiculous four 300 games, four 800 series and a total per-game average of 245.15 over 128 games between the 16 bowlers — Justin Smith led the field going into Friday with 677 points.
Boresch was in second place, just eight points back of Smith, followed by Oliva in third place, 44 behind Smith, Nick DeCesaro in fourth place, 52 behind Smith, and Ryan Zagar in fifth place, 81 behind Smith.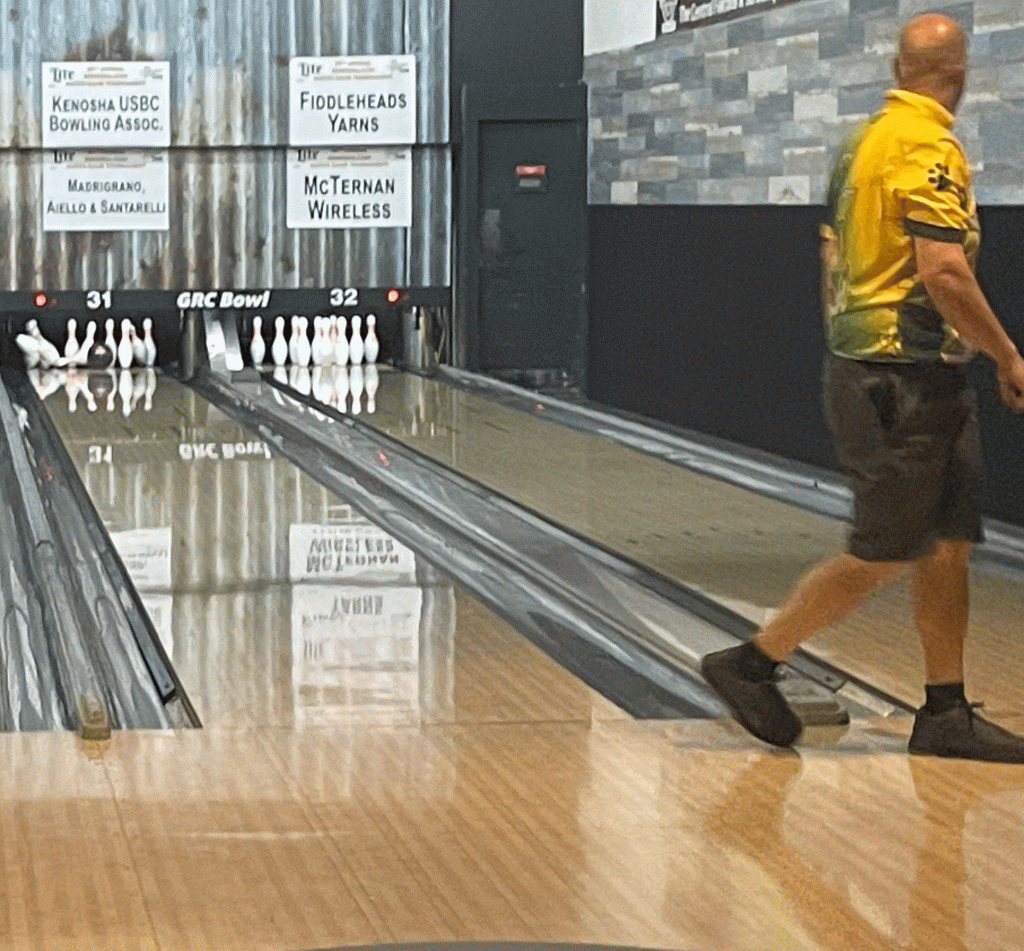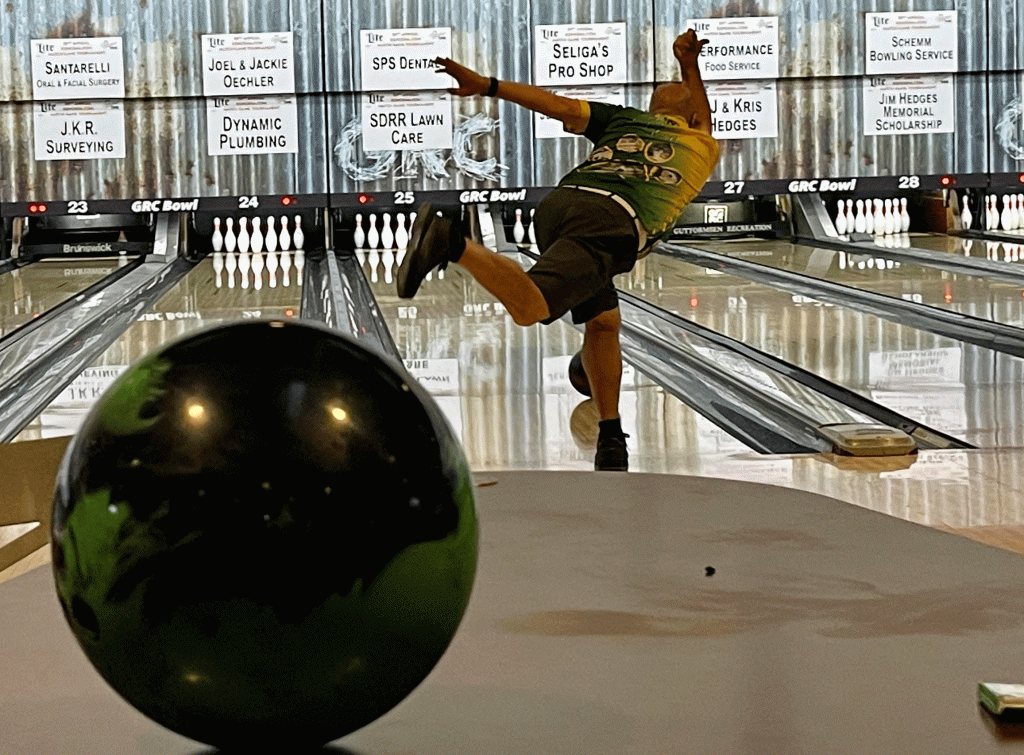 Friday's scores were not quite as robust as Tuesday's — there were no 300 games on Friday — but the scores were still plenty high, as Oliva (806) and Jason Griffin (803) each came out blazing with 800 series over their first three matches.
With his big series on games of 248, 279 and 257, Oliva surged to the top of the field. Plus, those matches came against Boresch, DeCesaro and Smith, so Oliva really separated himself from the field. He won again with a 257 in his fourth match before suffering a loss with a 215 in his fifth, but Oliva bounced back with two more wins, a 268 and a 247, to go into the placement round with 1,206 points to Zagar's 1,131.
Zagar, meanwhile, lost his seventh match of the night with a 218, but something said from the crowd near his lane in that match fired him up.
"Somebody in the crowd kind of said a couple words in my match before (the placement round) down there on the high end (of the lanes) that got me going a little bit," Zagar said. "That was what it took mentally to get me going, to get in that gear."
Zagar also got a quick pep talk from his dad.
"My dad, before the match started, he hugged me and goes, 'Well, what do you have to do?'" said Zagar, who also gave big credit to his sponsor, Motiv . "I said, 'I've just got to be better.'
"I made a little micro-adjustment, added some rotation to get my ball to store a little more energy.":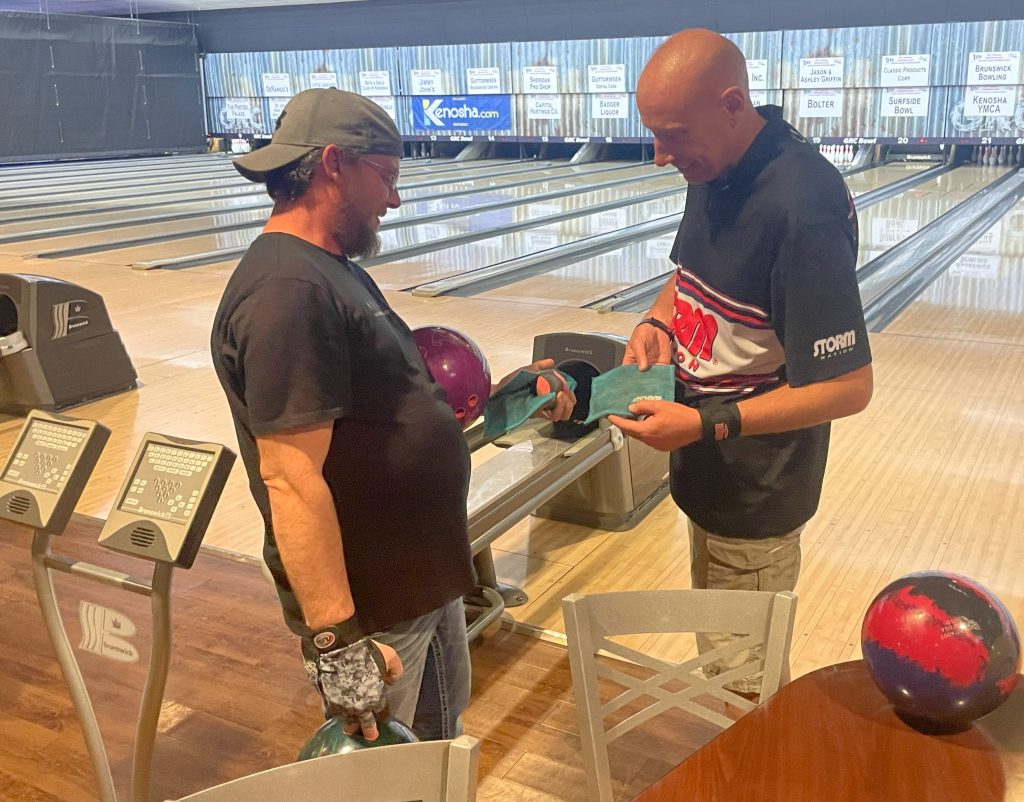 While Zagar was opening the placement match with four consecutive strikes, Oliva got a horrible break right off the bat when he hit the pocket but left a 7-10 split in the first frame. Then it happened again in the fifth.
"You (leave) a 7-10 twice in the first five frames, that's pretty much the match," said Oliva, who qualified for his first Men's Division finals in his third Match Game appearance and next year said he will also compete in the Senior Men's Division, as he'll be eligible.
"It's not like I'm nervous or anything. I've been in this position before. He bowled a great game. That's bowling, a lot of times."
Indeed, Oliva's worst match of the tournament came at the worst possible time.
"Shoutout to Tony," Zagar said. "He bowled unbelievable to get to where he got to."
Final standings
In the end, Zagar finished with a two-night finals record of 10-6 and pinfall of 4,140 over his 16 matches, for a total of 1,240 points. Oliva finished second with 1,187 points (11-5, 4,057), followed by Smith in third with 1,181 points (12-4, 4,021), Boresch in fourth with 1,126 points (10-6, 4,026) and Billy Harris in fifth with 1,095 points (9-7, 4,025).
It was a disappointing final night for Boresch, who at age 61 was hoping to win his 11th Match Game Men's Division title about 30 years after his first. Boresch got off to a tough start Friday with games of 234 and 208 in his first two matches. He found a groove later, firing a 289 and a 277 in his fifth and sixth matches, but a 266-224 loss to Joe Meier in his seventh match of the night put Boresch out of title contention.
"I came out a little slow," Boresch said. "Then I kind of found something. I bowled pretty well the last four (matches). I had a couple big open (frames) in bad spots."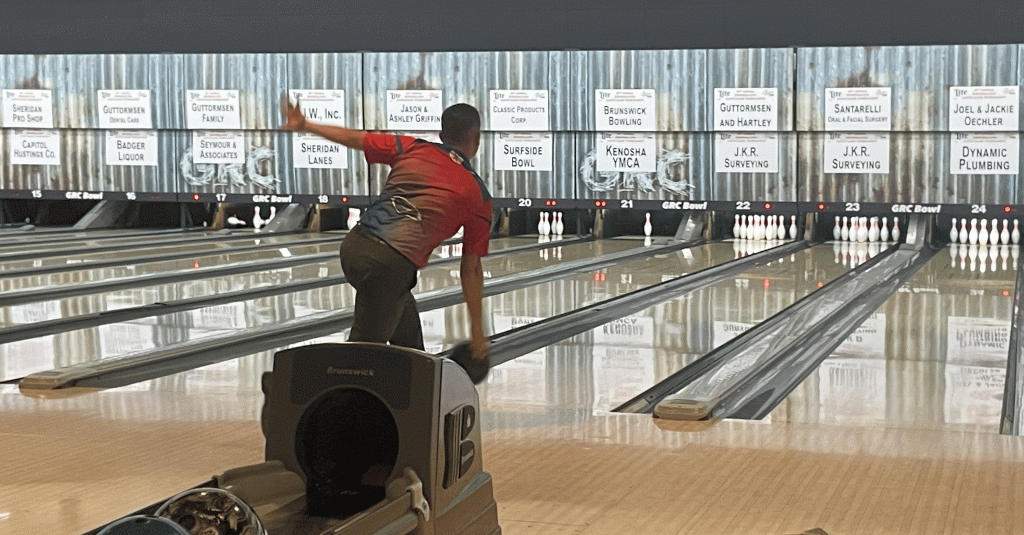 For Boresch, it's back out on the PBA50 Tour, where he'll soon be competing in two majors. But he always enjoys coming home to compete in the Match Game and had a great two-week run, the final night notwithstanding.
"Sixty-one years old, I hung in there pretty tough with the kids," Boresch said. "I knew it would be tough, but it would've been nice to win."
Among the rest of the field, Meier and Griffin both had huge nights Friday, as Meier played spoiler by winning all eight of his matches, averaging 256.13 per game to move all the way from 14th after Tuesday to seventh by the end of Friday.
Griffin, meanwhile, followed his 803 series with a 790 series over his fourth through sixth matches Friday, averaging a whopping 267.5 per game — a Friday pinfall of 2,140 — to move from 16th to eighth.
And Jeff Rampart and Rich Beltoya each finished off a Match Game in which they both qualified for the finals in two divisions, the Men's and Senior Men's. Beltoya won his second straight Senior Men's title and sixth Match Game title overall and finished 12th in the Men's standings, while Rampart finished fourth in the Senior Men's standings and ninth in the Men's standings.
And with that, the 2023 Kenosha.com Match Game Bowling Tournament is over. Next year's tournament will be held at Sheridan Lanes.
You can check out all of this year's coverage at Kenosha.com/bowling and on Kenosha.com's Facebook page.