Divine intervention was the only logical — or illogical, depending on how you look at it — explanation for why the 10-pin went down on Dan Reynolds' first throw of the 10th frame in his final match Thursday night.
But it's like a one-liner for Rich Beltoya, Reynolds' opponent in that last match: How good is Beltoya at bowling? So good even divine intervention can't beat him. So good he wins when he doesn't even know it.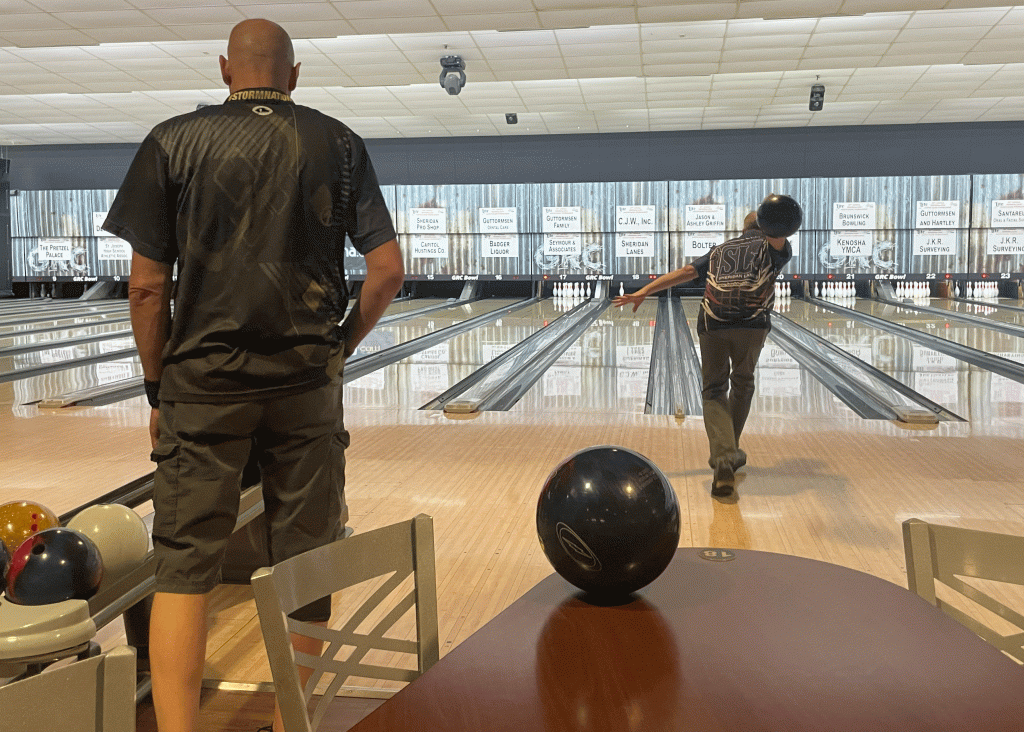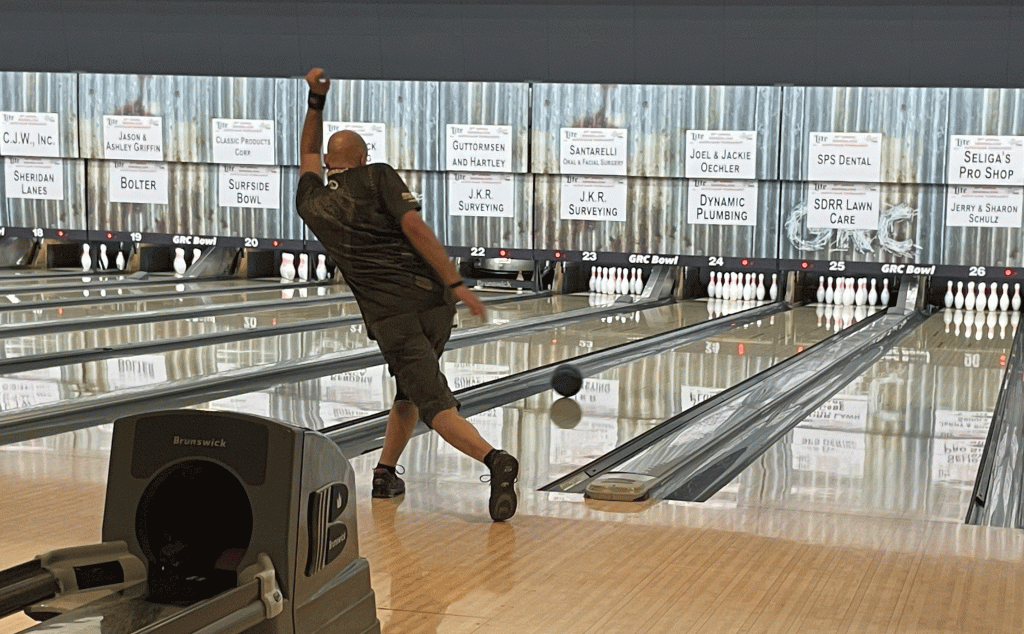 Those were the circumstances in an emotion-packed placement match that capped the Senior Men's Division finals Thursday night in the Kenosha.com Match Game Bowling Tournament at Guttormsen Recreation Center.
With every throw of the placement match — and every throw of his tournament — it seemed as if forces from above were pulling Reynolds toward a storybook victory and his first Match Game title. Reynolds' father, Dick Reynolds, was a Kenosha bowling icon who worked at GRC for 25 years and led the way running many Match Game Tournaments. Dick Reynolds died on Jan. 25 at age 83.
So as Dan Reynolds advanced from Senior Men's Division qualifying last week, moved up to first place midway through Thursday's second night of finals and entered the placement round in second place, just 45 points behind Beltoya — the heaviest hitter in the field — everyone at GRC knew an incredible story had a chance to end in a perfect finish.
In the Match Game, bowlers are awarded 30 points for each match victory and either gain or lose a point for each pin over or under 200. So the math was simple for Reynolds going into his placement match against Beltoya: Win by 16 or more pins, and he was the champ.
Of course, the task was much more difficult than the math, considering Beltoya was the defending Senior Men's champion and had already won four Senior Men's titles and five Match Game titles overall.
"Honestly, when they announced who was first (and) second (for the position round), I asked my friend, 'How far back am I?' And he goes, 'You're not that far back,'" Reynolds said after the match. "And I'm like, 'Really?' … I'm like, 'Well, we'll give it a go and see what happens.'"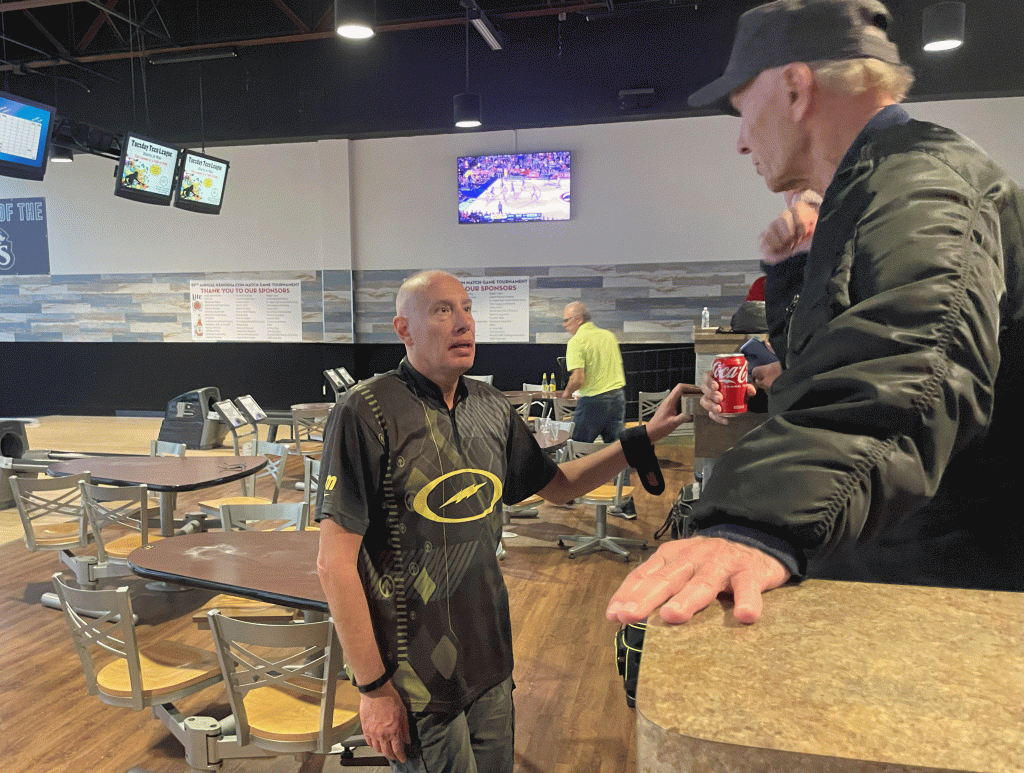 Reynolds gave it a go all right, as he and Beltoya battled neck-and-neck into the late frames. Then, with Reynolds bowling first in the 10th, due to what could be considered either physics or a divine assist from his father, something crazy happened.
Reynolds' throw hit the pocket solidly, but the dreaded 10-pin didn't go down right away. Over what seemed like a 5-count, Reynolds shuffled two or three lanes to his right, giving it as much body English as he could muster.
Then, the 10-pin fell and the patrons watching at GRC erupted.
"Honest to God, when (the 10-pin) was coming around, I'm like, 'No way, it's not going to happen,'" Reynolds said. "Honestly, I ran so far, I couldn't see it. I saw it coming, and I (heard) everybody screaming, and I'm like, 'Oh, it must have went down.'"
Reynolds followed up with a strike on his second throw of the 10th and closed with a 7 to finish with a 242 and put the pressure squarely on Beltoya for his 10th frame.
But you couldn't expect Beltoya to be rattled, and he wasn't.
Beltoya got some of his own late magic on his first throw of the 10th, when the 7-pin stayed up for a moment before falling forward. Beltoya would wind up striking out for a 234, so even though Reynolds beat him by eight pins for the match, it wasn't enough to prevent Beltoya from winning his second consecutive Senior Men's Division title and sixth Match Game title overall.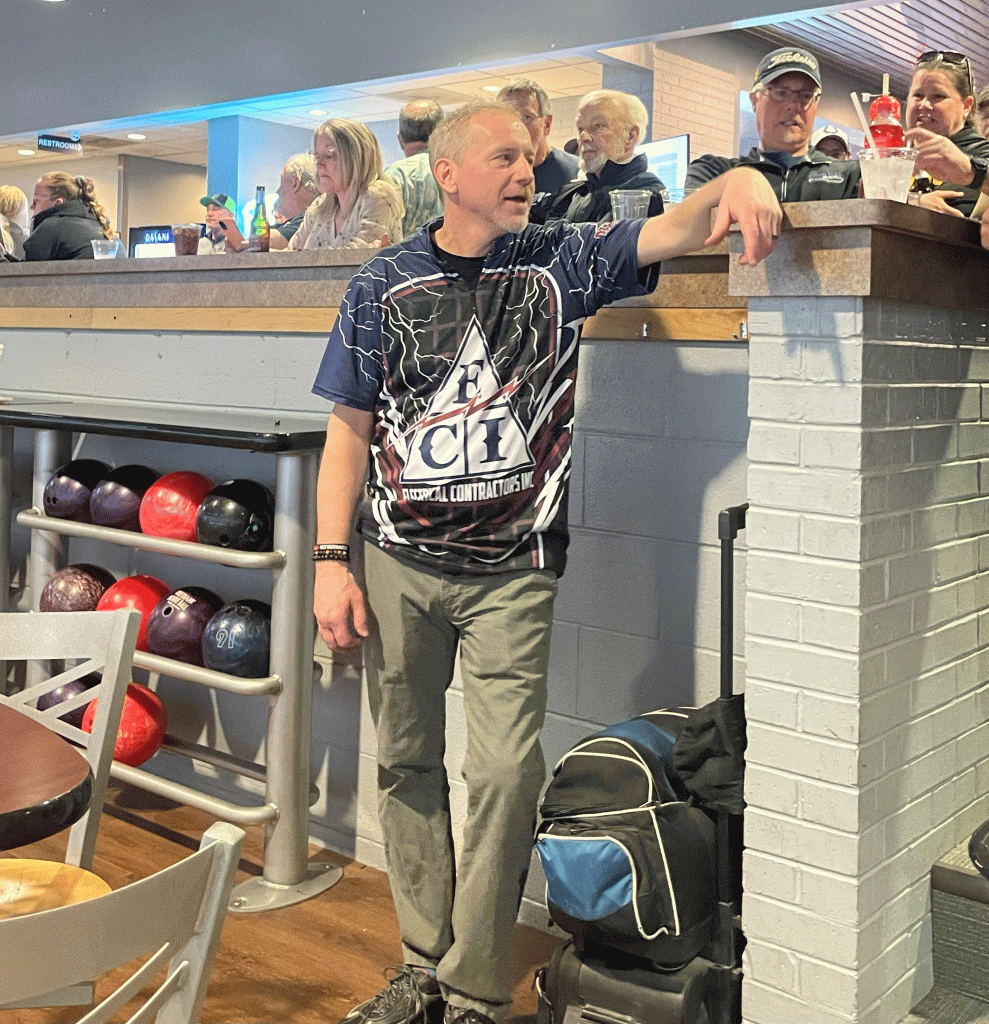 Only, Beltoya didn't think he'd won this time. It took about 30 seconds of receiving congratulations before he realized it.
"I thought that, once Danny got that double in the 10th, that he (had won the title)," Beltoya said. "I just figured whoever won that game was winning the tournament, not realizing that I had a little bit of a lead (going into the placement match).
"So when I got the first (strike in the 10th frame) and everyone was cheering, I'm like, 'It's over.' … And then everybody congratulated me. I'm like, 'Go congratulate Danny.' … I just had no idea."
In the end, Beltoya's record of 11-5 over the 16 finals matches and his two-night pinfall of 3,884 added up to 1,014 points, seven ahead of Reynolds, who finished with an 11-5 record and a pinfall of 3,887 for 1,007 points.
In third place was Matt Zagar (10-6, 3,843) with 943 points, followed by Jeff Rampart (9-7, 3,869) in fourth with 939 points and Gene Pobloski (9-7, 3,842) in fifth with 912 points.
Another assist from Dad
While Reynolds' fatherly help came from up above this time, Beltoya was fortunate to get his right from the lanes, as his father — Kenosha bowling Hall of Famer Dick Beltoya — is 88 years old and still gives his son instruction.
On the first night of Senior Men's Division finals on Monday, Rich Beltoya got off a bad start, totaling just a 634 series over his first three matches, all losses.
"I was throwing too hard,' Beltoya said Thursday of Monday's rough start. "Thank gosh, my father — who's 88 years old — I get down on the end after shooting like (634) for the first three (matches).
"My dad comes up, and he goes, 'You're throwing really hard and walking fast.' He's like, 'Back off everything.' And then I went crazy that second half Monday, and then I just carried it over into (Thursday)."
By the end of Monday, Beltoya had worked himself back to fourth place, 113 points behind Dave Sjuggerud, who held the lead after Monday's first night of finals. Reynolds, meanwhile, was in second place, 104 points behind Sjuggerud.
The second night of finals evolved into basically a two-man race by the end, as Sjuggerud struggled at the outset Thursday with games of 213, 245, 215 and 203 over his first four matches, all losses.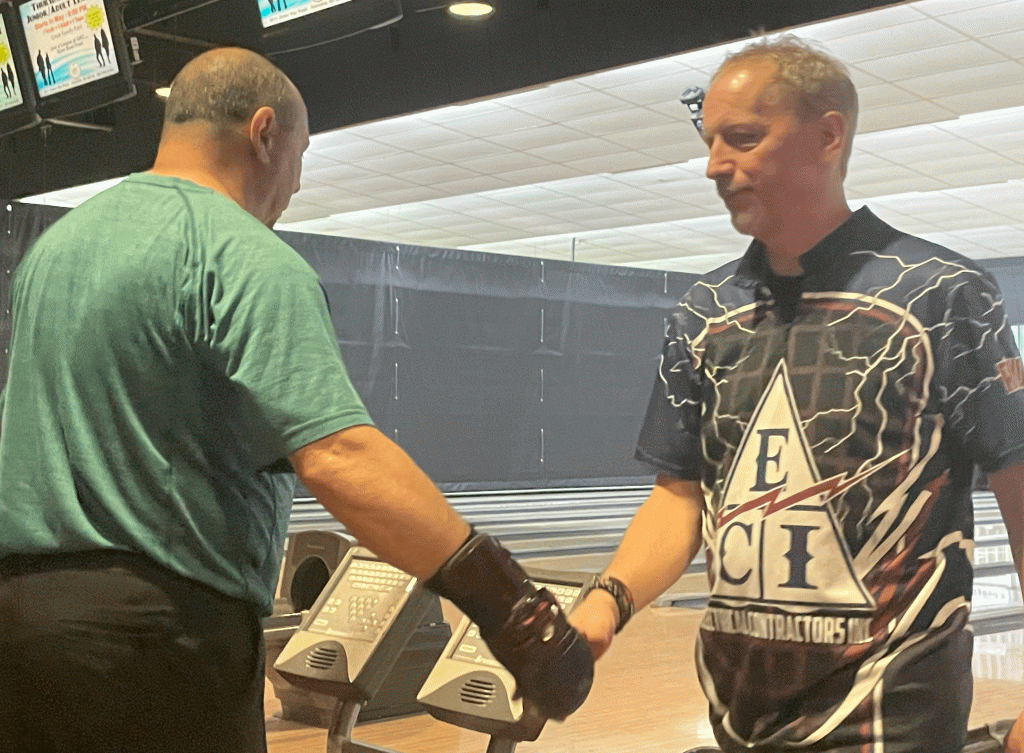 Reynolds, on the other hand, surged. After opening with a 243 in a loss, Reynolds went 278, 235, 279, 279 over his next four matches to take a 50-point lead on Beltoya — who himself had taken the lead two matches into the night Thursday — with just three finals matches left, including the placement round.
But that's when Reynolds hit a snag, bowling a 192 and a 187 in his sixth and seventh matches of the night. He lost both, and 21 points in the process.
"I was getting tired," Reynolds said. "It was almost more emotionally draining than physically, honestly. I was like, 'Oh my gosh, we've got three more games, four more games.'
"But I just got a little fast, and I was like, 'You know what? It ain't the end of the world.' After those two games, I thought I was way down. They're like, 'No, you're right there.'"
Beltoya, meanwhile, rolled just a 203 in his seventh match of the night Thursday, but he was able to pick up the win, giving him the 45-point lead heading into his placement match against Reynolds.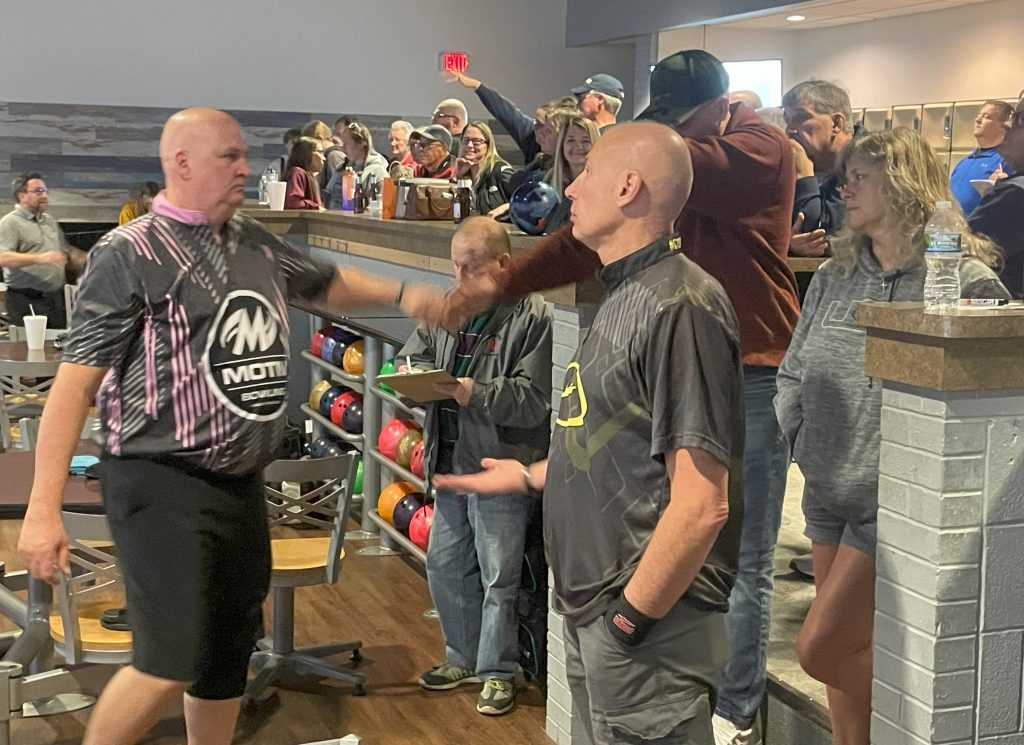 And despite some apparent divine intervention, Beltoya did enough to hold off Reynolds for the title, though it in no way diminished the incredible story Reynolds wrote over the last two weeks in memory of his late father.
"He's one of the best bowlers in this city," said Reynolds, with eyes still red well after the match, of Beltoya. "He's won it, I don't know how many times. Honestly, I wasn't even expecting to beat him that game.
"It was just fun bowling against him. It was fun competing. It was so much fun."
There's one more night of fun left in the 2023 Kenosha.com Match Game Bowling Tournament, as the second night of Men's Division finals, which includes Beltoya, will crown the final Match Game champion of this year to conclude the tournament.
Justin Smith holds a slim eight-point lead on 10-time Match Game Men's Division champion and PBA Hall of Famer Lennie Boresch Jr., with Tony Oliva 44 points off the lead in third place, Nick DeCesaro 52 back in fourth place and Ryan Zagar 81 back in fifth place in what should be another fantastic night of bowling. Competition begins at 6:30 p.m. at GRC.
For all the finals coverage, including updates, standings, stories, photos and videos, visit Kenosha.com/bowling and Kenosha.com's Facebook page.