The first two champions in Kenosha.com's sponsorship of the Match Game Bowling Tournament have been crowned.
And if Thursday and Friday nights are anything like Wednesday night, we're in for an incredible finish to what has already been a memorable tournament.
On Wednesday night at Guttormsen Recreation Center, in the 59th edition of the Match Game — and Kenosha.com's first time as the sponsor — Colette McNally claimed the Women's Division title in her first Match Game appearance, while Pat Cornell won the Dick Reynolds Memorial Super Senior Men's Division title, 10 years after he won his first Match Game Super Senior title, also at GRC.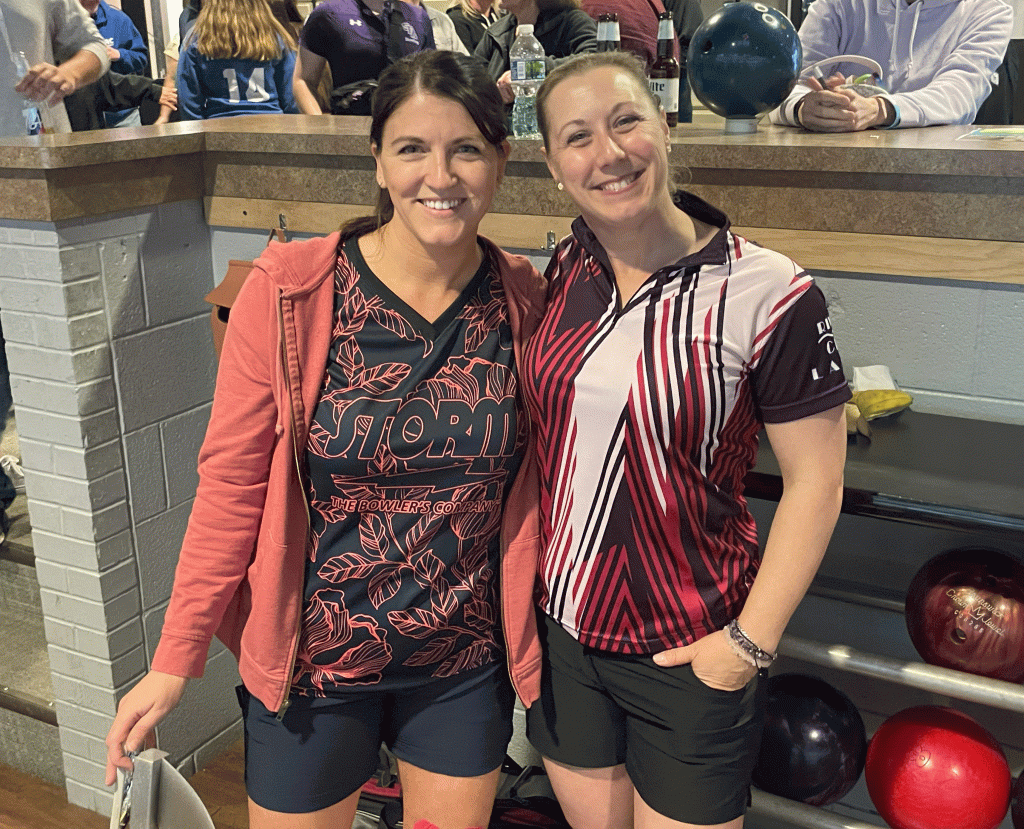 But while McNally and Cornell claimed the ultimate prizes Wednesday, heads were spinning all over GRC as bowlers put up one splendid performance after another.
First, in the Super Senior Men's field, Ken Woods fired a 300 in the second match of the night on his way to a sizzling 837 series over the opening three matches.
Then, in the fourth match of the night, Courtney Johnson polished off her first career 300 in Women's Division action. One pair over, Stephanie Frost nearly matched Johnson just minutes later, finishing with a 299 only after a pesky 10-pin stayed up on her 12th throw.
But Frost was just getting started.
Amazingly, she followed the 299 with her second career 300 in the very next match and went into the sixth and final match of the Women's Division finals — the placement round — with a chance to break the women's city series record of 864 and even the men's city series record of 897.
In the end, Frost settled for a 247 in her final match and a whopping 846 series, the highest series of the tournament in any division so far this year.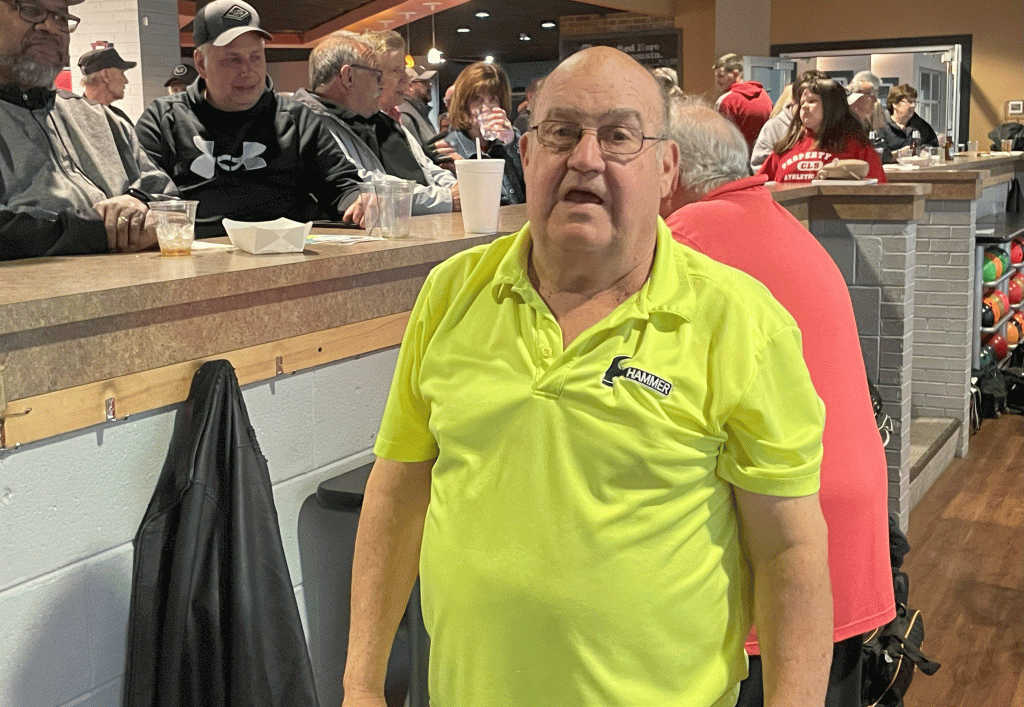 "Amazing," McNally said of Frost's finishing series after she had defeated Stephanie Zagar in the placement match to secure the Women's Division title. "That was awesome bowling. It was hard not to pay attention."
Actually, it was hard to pay attention to any one bowler on Wednesday, because there was so much going on. In the end, though, it was McNally and Cornell — who both went into the placement match in second place in their respective divisions — who finished the strongest to win titles, as McNally closed with a 267 and Cornell finished with a 280 and a 786 series.
"I'm lucky," said Cornell, a man of few words, of winning his second Match Game Super Senior Men's title.
Prompted to enter
For McNally, that now makes a 1.000 batting average in winning Match Game Women's Division titles, as she's 1-for-1.
"Yeah," she said when asked if she'll be back at Sheridan Lanes next year to defend her Match Game title.
For her Match Game entry, McNally said she had to thank Larry Willems, the Match Game legend who's still the only bowler to win titles in all three men's divisions and reached the Super Senior Men's finals this year at age 80.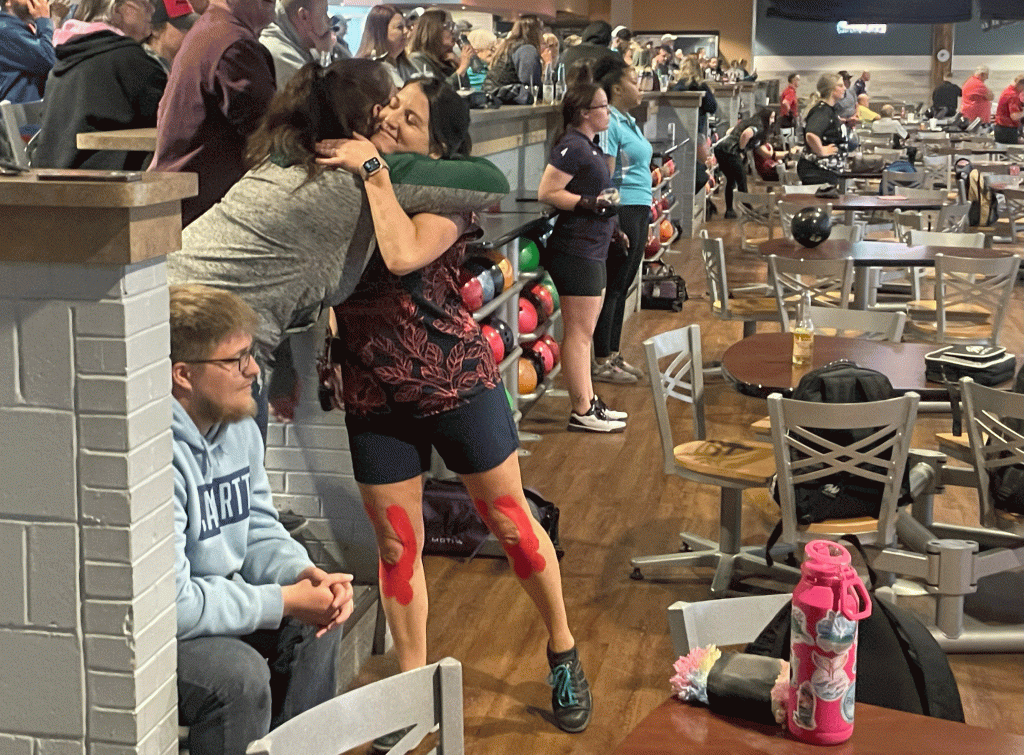 McNally is from Racine but bowled a full league season in Kenosha for the first time this year, the Tuesday night league at Surfside Bowl, making her eligible to enter the Match Game.
"Larry Willems, he's actually the one that got me to bowl in league (in Kenosha)," McNally said. I'm bowling on his team on Tuesday, and then he's like, 'You have to bowl in this tournament.'
"I really should throw a shoutout to Larry."
Another bowler McNally competed with in league this season was Stephanie Zagar, 20, who was also in her first Match Game and was attempting to join brothers Ryan (Men's Division, 2021) and Kyle (Men's Division, 2022) as Match Game champions.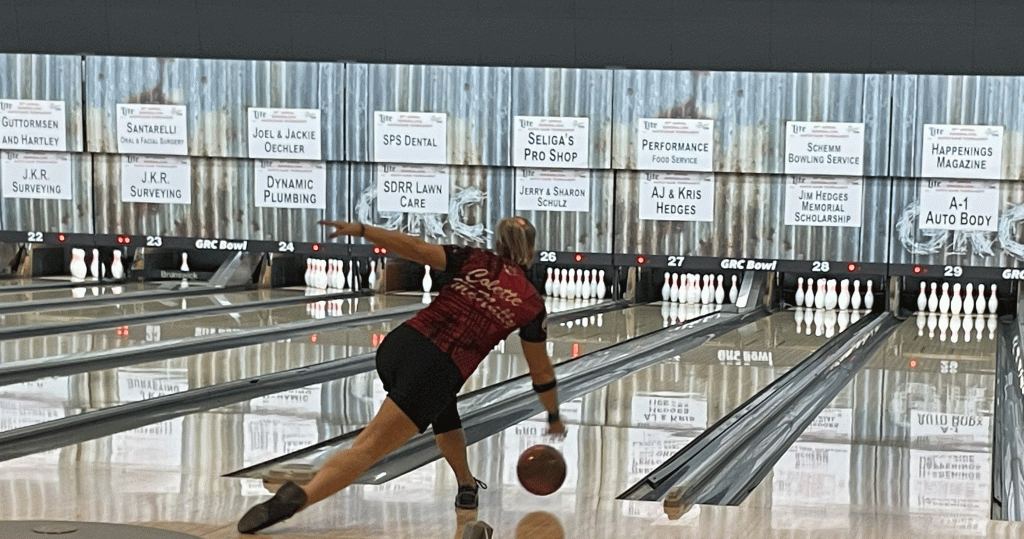 Zagar entered Wednesday in third place, 119 points behind first-place McNally and 105 behind second-place Crystal George following Sunday's first night of finals. In the Match Game, bowlers are awarded 30 points for each match victory and either gain or lose one point for each pin over or under 200.
Zagar came out strong Wednesday, firing games of 236, 237, 279 and 267 over her first four matches, all wins. She dropped her fifth match with a 225 but still entered the placement round in first place with 740 points, 30 ahead of McNally.
Since bowlers receive 30 points for a match victory, that essentially made the final match between McNally and Zagar a winner-take-all.
After opening with a 194 in a loss on Wednesday, McNally rebounded to beat George — who had tied McNally for first place going into that second match — in a great duel, 247-237. McNally racked up another win with a 257 in her third match of the night but then dropped back-to-back matches with a 257 and a 200 to fall behind Zagar.
But the Match Game is always about dealing with ups and downs, and McNally got to the placement round with a clear path to victory.
"Again, stay consistent," she said. "It was one ball at a time. And I know (Zagar's) a tough competitor, so it was just shot for shot, really."
McNally took the drama out of the placement match right away, opening with seven straight strikes, while Zagar left the first frame open en route to a 210. McNally had the title wrapped up by the 10th frame and finished with a 267.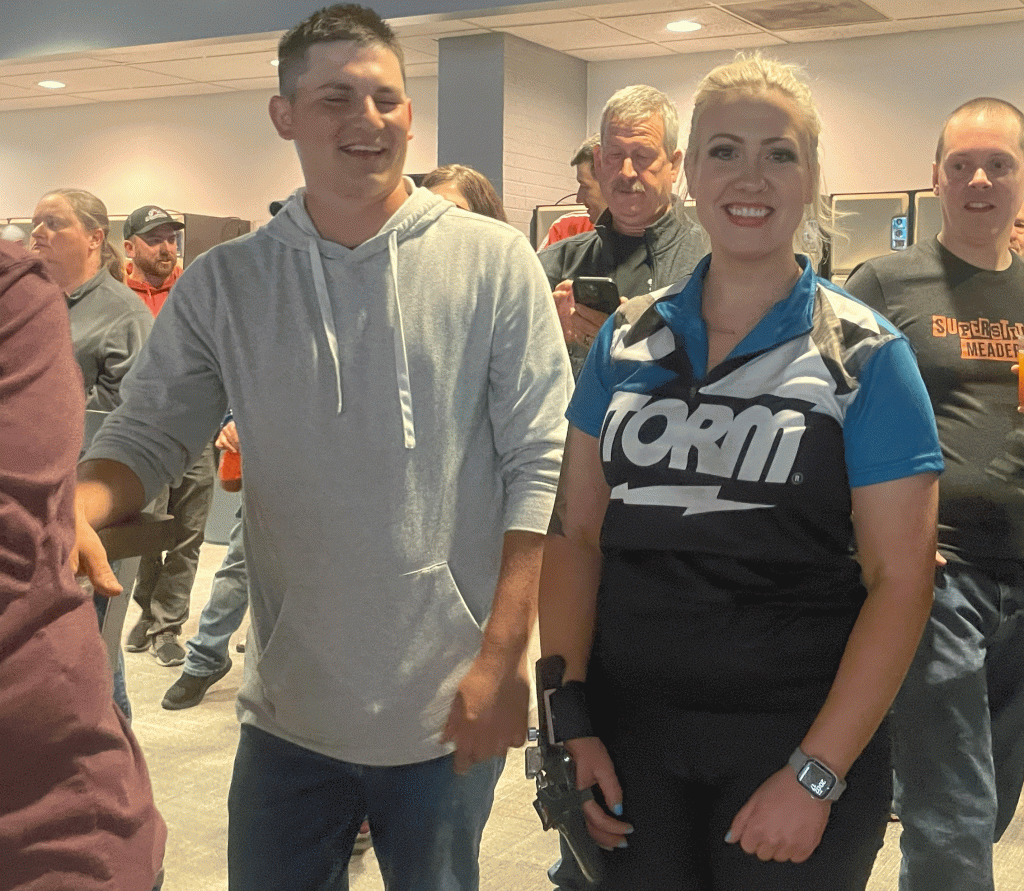 "You get the first one or two (strikes), then you go, 'OK, I think I've got the lanes, mostly. And now it's just executing,'" McNally said of the final match. "But again, anything can happen, right? So you start leaving corner pins — it really is shot for shot."
McNally finished with a two-night record of 9-3 and a 12-match pinfall of 2,937 to top the 12-bowler Women's Division field with 807 points. Zagar finished off a splendid Match Game debut with an 8-4 record and 2,910 pins to finish in second with 750 points, followed by George (8-4, 2,857) in third with 697, Frost (5-7, 2,856) in fourth with 606 and Tremper High School senior RaeAnne Kalsto (8-4, 2,744) in fifth with 584.
Frost, who entered Wednesday in eighth place, was too far out to make a run for the title, but her 846 series was probably the co-story of the Women's Division, along with McNally. And including qualifying last week, the Women's Division put on an incredible performance in this year's Match Game.
"I'm honestly a little numb," Frost said right after her big series. "I don't know what just happened, I honestly don't know. It just was one ball at a time, I just told myself. I didn't even know what frame it was.
"… The women bowlers here are awesome. Everyone cheered each other on, and it was just great to bowl with everyone. They're all just great bowlers. So I'm just so happy with what I did."
Cornell rallies again
After completing Sunday's first night of finals in the lead in the Super Senior Men's Division, Cornell said he'd actually prefer to come from behind, as he did 10 years ago on the final night for his first Match Game title.
Well, he got his wish Wednesday.
Thanks to Woods' sizzling start, Cornell — who led Woods by 52 points entering Wednesday — fell into second place after the first two matches and stayed there until the placement round.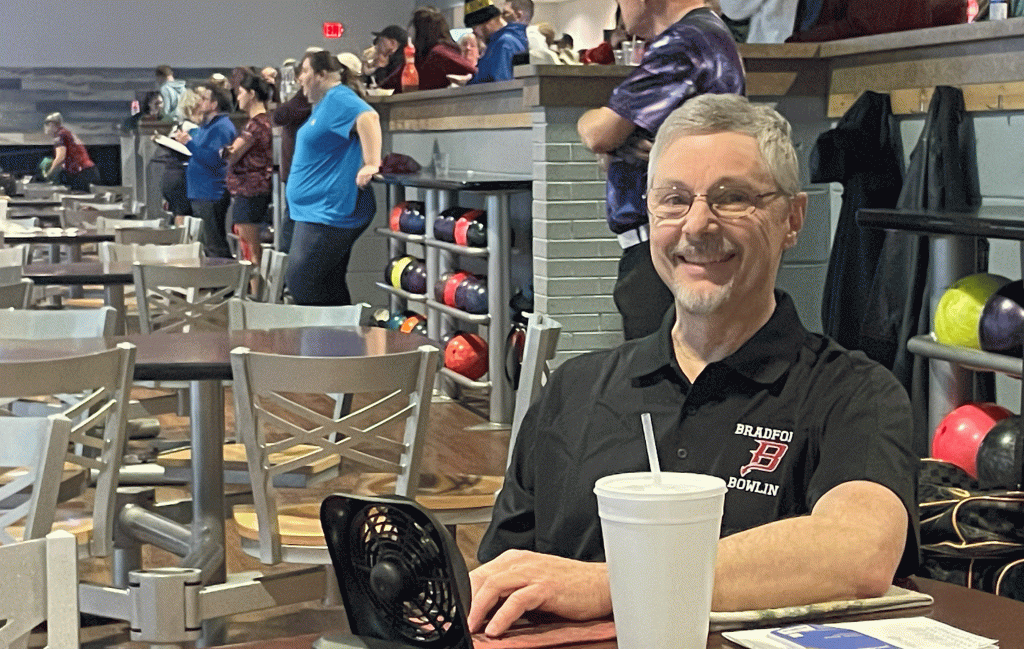 But he finished with a flourish, which he credited to switching balls, something he already did once earlier in the tournament.
"I switched balls again, and it paid off," Cornell said.
After following his opening 837 series with a 249, which made him 4-0 for the night, Woods held a healthy 111-point lead on Cornell with two matches remaining. But the fifth match of the night was key, as Cornell won with a 253 and Woods lost with a 216, meaning Cornell gained 67 points on Woods to enter their placement match with a much more manageable 44-point deficit.
So Cornell needed to defeat Woods by 15 pins — gaining 45 points — to claim the title. He more than did that, firing a 280, while Woods — who had such a great night otherwise — struggled to a 188.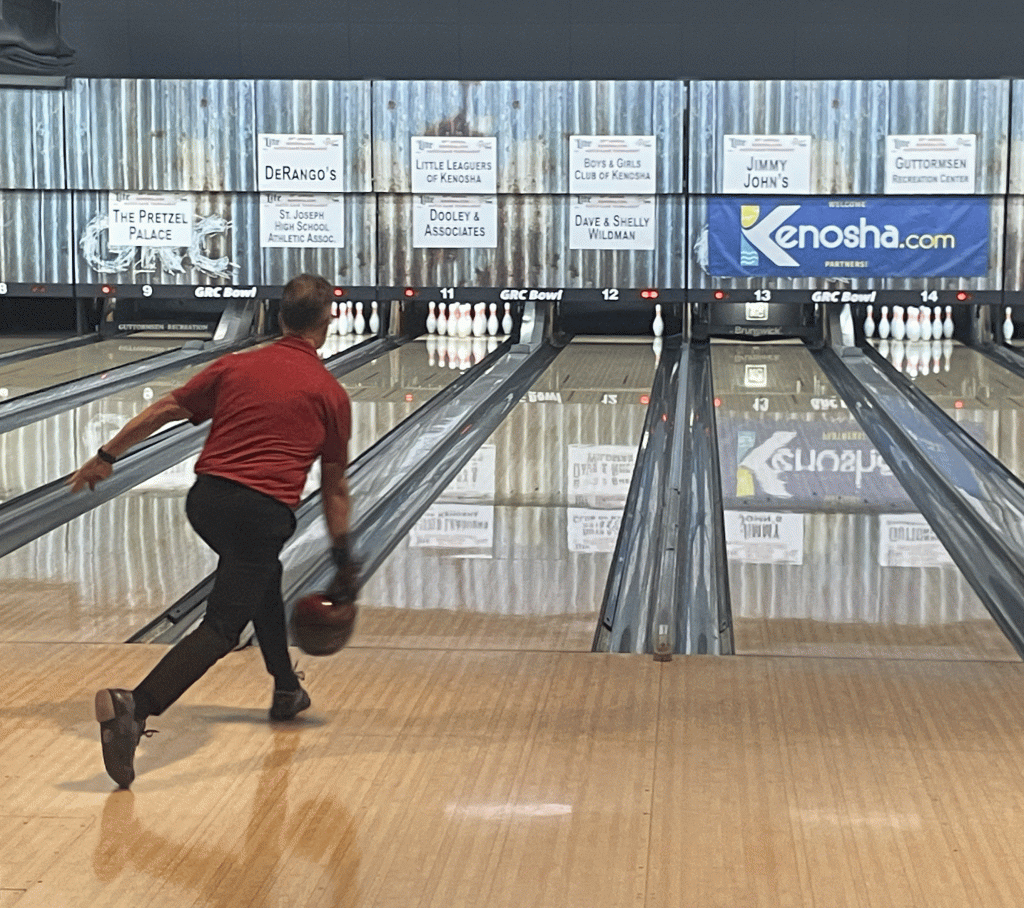 Cornell finished with a two-night record of 9-3 and a 12-match pinfall of 2,919 to top the 12-bowler Super Senior Men's field with 789 points. Woods (7-5, 2,901) finished second with 711 points, followed by Butch Smith (6-5-1, 2,834) in third with 629, Ed Seliga (8-4, 2,738) in fourth with 578 and Rick Flocker (8-4, 2,675) in fifth with 515.
The Kenosha.com Match Game Bowling Tournament rolls to its conclusion with the second night of Senior Men's Division finals on Thursday and the second night of Men's Division finals on Friday. Bowling begins at 6:30 p.m. each night at GRC. For all the tournament coverage, including updates, standings, stories, photos and videos, visit Kenosha.com/bowling and Kenosha.com's Facebook page.
"I appreciate what (Kenosha.com) has done," Cornell said. "You really did a great job covering this. (GRC) did a great job.
"… It's been a fun week."