A whole lot of pins fell over at Guttormsen Recreation Center on Tuesday night.
Precisely 31,379 of them.
When the dust settled, that was the final pinfall accumulated on a prodigious scoring night — perhaps the most prodigious in the 59-year history of the Match Game — during the first eight matches of the Men's Division finals in the Kenosha.com Match Game Tournament at GRC.
The final math, when tabulated among the 16 Men's Division finalists bowling eight matches each Tuesday, was a staggering average of 245.15 per game for 128 games.
Wow.
Given the high scores in qualifying last week, what happened Tuesday wasn't unexpected.
"I knew it was going to be a shootout," said Lennie Boresch Jr., the Professional Bowlers Association Hall of Famer who's won a record 10 Match Game Men's Division titles and, even at age 61, finds himself right in the mix for another title among a field of younger, powerful strikers.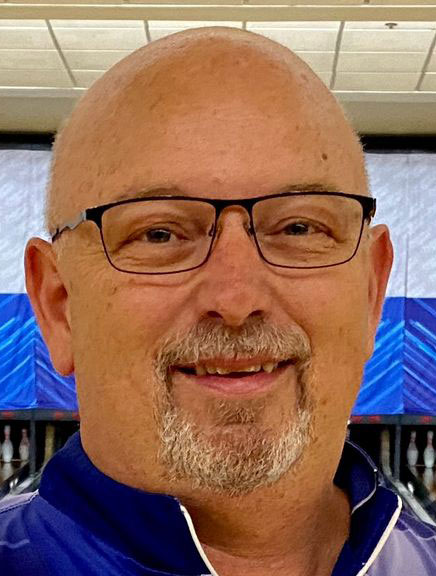 An incredible six bowlers topped the 2,000-pinfall mark for their eight games Tuesday, as Justin Smith (2,067), Boresch (2,059), Tony Oliva (2,083), Nick DeCesaro (2,075), Ryan Zagar (2,076) and Billy Harris (2,031) each averaged over 250 per game.
There were four 300s — and seemingly someone making a bid at one every match — by Boresch, Joe Meier, Mikey Hill and Jason Weber. There were also four 800 series, as Billy Harris (837), Boresch (814) and DeCesaro (800) did it over their first three matches and Ryan Zagar (805) did it in his fourth through sixth matches.
At the end of the night, however, it was the 23-year-old Smith who stood atop the 16-man field and will take a slim lead going into Friday's final eight matches of the Men's Division finals, which will also conclude this year's tournament.
In the Match Game, bowlers are awarded 30 points for each match victory and either gain or lose a point for each pin over or under 200.
With a 7-1 match record, losing only his final match of the night Tuesday, and his 258.38 per-game average, the fourth-highest of the night, Smith will head into Friday with 677 points.
With high scores going up left and right Tuesday, especially during the night's first three matches, it was not easy work to remain on top.
"It's a lot of work down here to try to get almost 260 every game," Smith said. "You can shoot 260 and lose, (with) how many 300s we've had already. It's hard to compete out here.
"A low game, like 220, 230, that's a loss."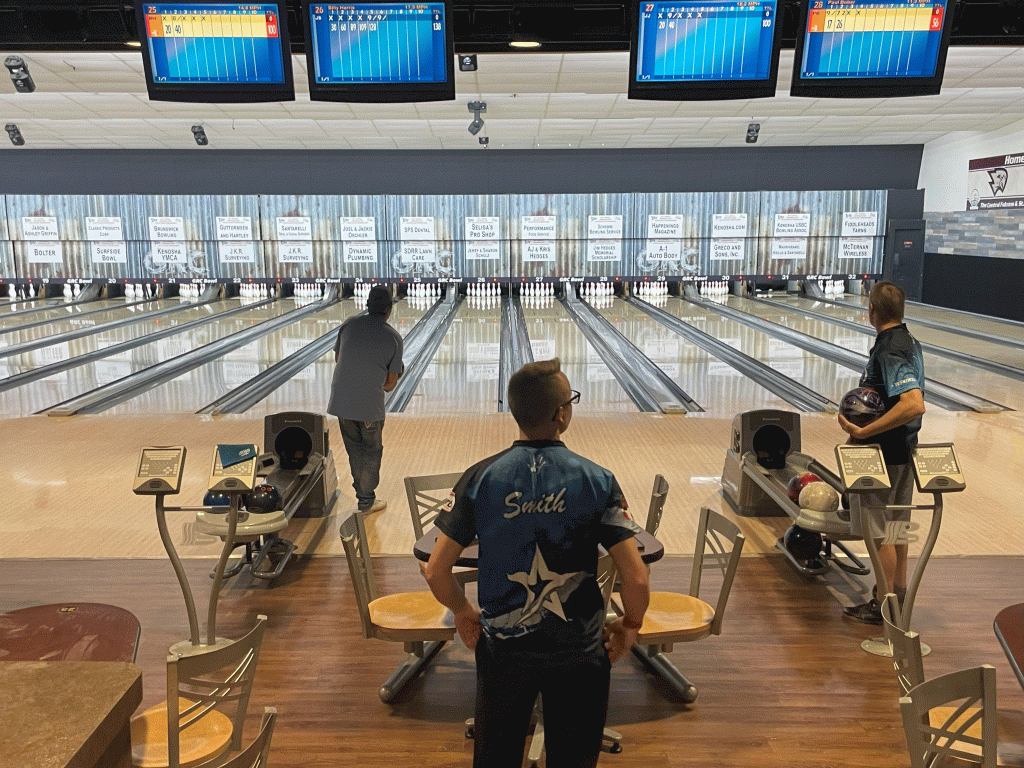 It wasn't even easy for Boresch, who's bowled against — and is himself — one of the best bowlers in the world. There's nobody in the field more precise than Boresch, but firing strike after strike against younger bowlers who can spin the ball with a high revolution rate is not exactly Boresch's game now.
Still, with his big series and the 300 in his third match, Boresch put up big numbers right along with everyone else. He fired a 290 in his fourth match, and though he said he had to grind through his final four matches Tuesday, Boresch still finished with a 7-1 match record and a 257.38 average for 669 points, just eight behind Smith in second place going into Friday.
"I'm real happy," Boresch said. "I bowled pretty (well), especially the first four games. The last four, I was really working hard. I didn't have the best shot, but I kind of grinded through it. If I want to win this, I've got to figure something out.
"… It was tough to keep up with that high rev rate."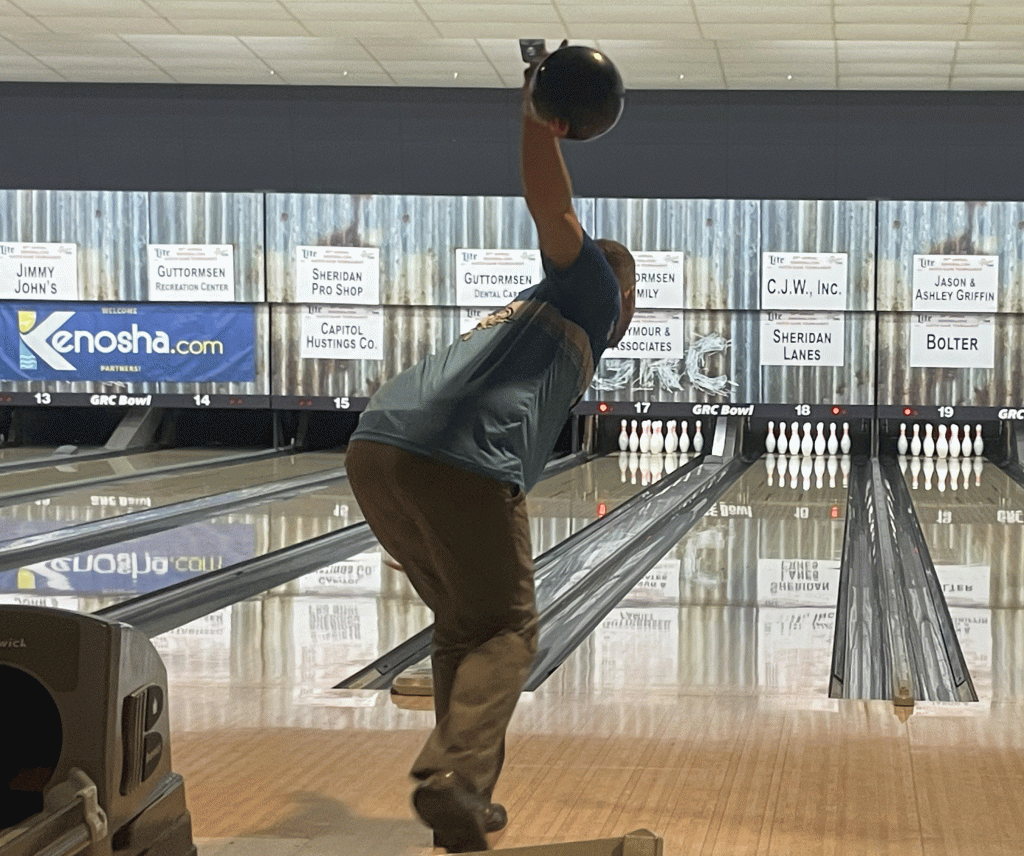 Oliva, meanwhile, finished with the best pinfall of the night, averaging a whopping 260.38 per game. With a match record of 5-3, Oliva sits in third place with 633 points, just 44 points behind Smith and 36 behind Boresch.
Also right there is DeCesaro, who had the top qualifying score in the Men's Division last week. He finished with a 5-3 record and a game average of 259.38 on Tuesday to sit in fourth place with 625 points, just 52 behind Smith.
In fifth place is Ryan Zagar, the 2021 Match Game Men's champion, who rode a strong finish to 596 points with a 5-3 match record and an average of 259.5. After opening with his own huge series, Harris is in sixth place with a match record of 4-4 and an average of 253.88 for 551 points.
Two-handed delivery
Among a lot of great bowlers in the Men's Division finals, Smith's delivery definitely stands out the most.
Smith throws the ball with a two-handed delivery, a style that's become increasingly popular among the younger generation of bowlers, but a style that only Smith is using in this year's Match Game.
Smith said he switched to the two-handed style while at Tremper High School, where he competed on the bowling team all four years. The style has stuck.
"I started that roughly my sophomore year of high school, and it's been that way ever since," Smith said. "I lacked a lot of wrist strength, so I never really bowled one-handed. I just could never figure it out.
"So I jumped to two-handed about my sophomore year, and I've been there since then."
Boresch, of course, has the more classic, traditional delivery, one that's led him to two major victories on the PBA50 Tour and gold-medal success in big international competitions. But the Match Game has always held a special place in Boresch's heart, and he pointed out that he won his first Match Game about 30 years ago, when he captured his first of four straight Men's Division titles in the early 1990s.
"That would be pretty cool, (at) 60 years old to win it," Boresch said.
"… I've just got to bowl my game. It's hard not to watch, because I know everybody. It's very, very hard not to scoreboard watch, and I'm really trying hard not to do that. I'm not looking at standings. It's like if you don't strike, you feel like you're in trouble. It's going to be fun on Friday."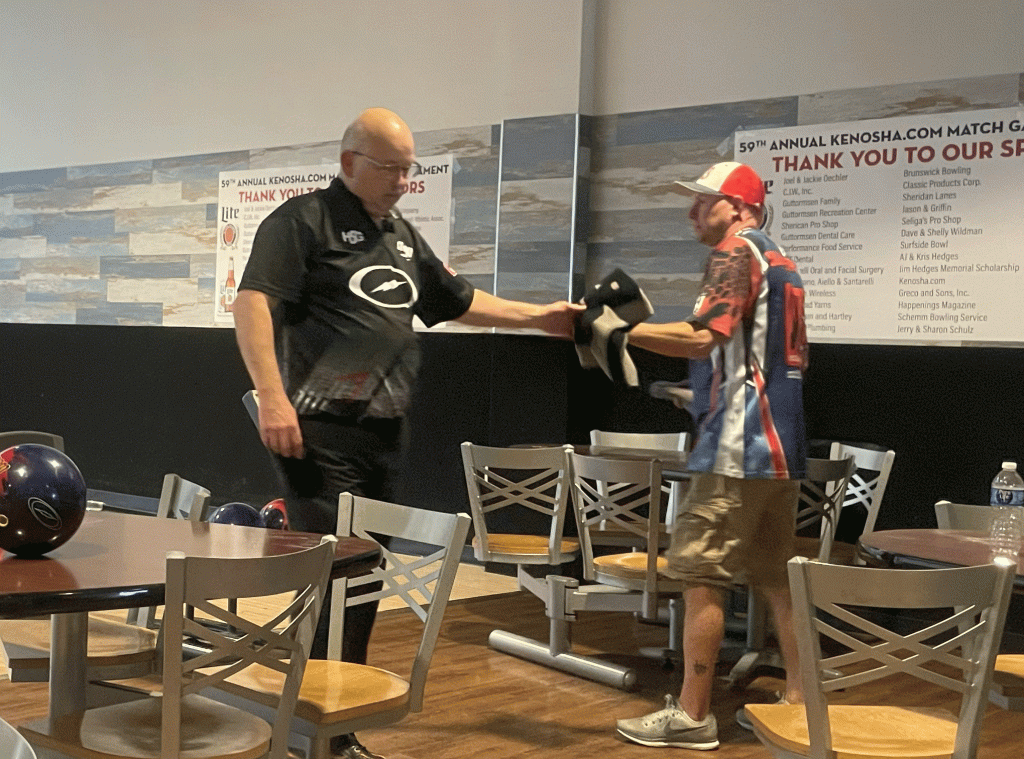 On the other end of the spectrum, Smith is seeking his first Match Game title. He's made the Men's Division finals once before and finished in the bottom half.
For him, trying to hold off a legend like Boresch — and all the rest of the talented field — is just a great opportunity.
"It's just an honor to be here," Smith said. "Even if I finish dead last on Friday, I'm honored to be (bowling) against any of these guys."
The standings could also shift significantly right away Friday, as the top four in the Men's Division standings all compete against each other over the first three matches. To open the night, DeCesaro faces Smith and Boresch faces Oliva, then Oliva faces DeCesaro and Smith faces Boresch in the second match of the night, followed by Boresch vs. DeCesaro and Smith vs. Oliva in the third match Friday.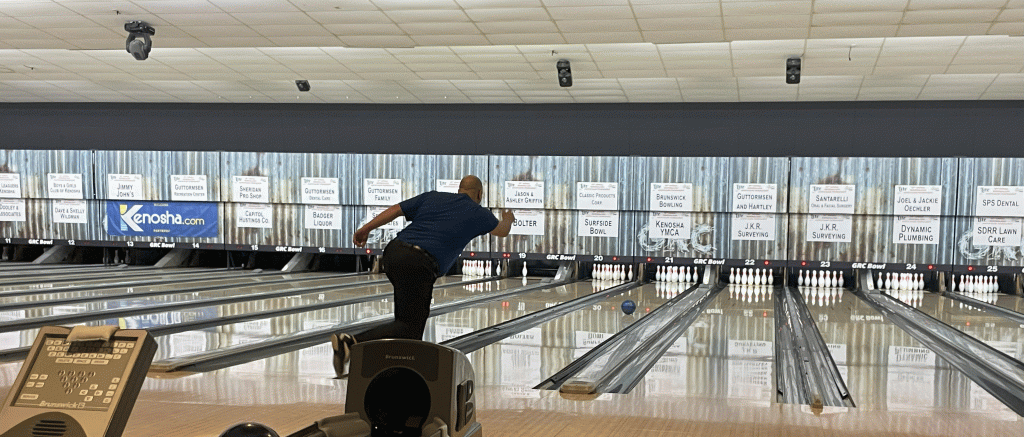 The Kenosha.com Match Game Bowling Tournament finals week continues Wednesday night with the second night of the Women's and Dick Reynolds Memorial Super Senior Men's Divisions, as the first two Match Game champions of the year will be crowned. Bowling begins at 6:30 p.m. at GRC.
For all the tournament coverage, including standings, updates, stories, photos and videos, visit Kenosha.com/bowling and Kenosha.com's Facebook page.